Braves Trade Rumors: Updating All of Atlanta's Hottest Waiver Rumors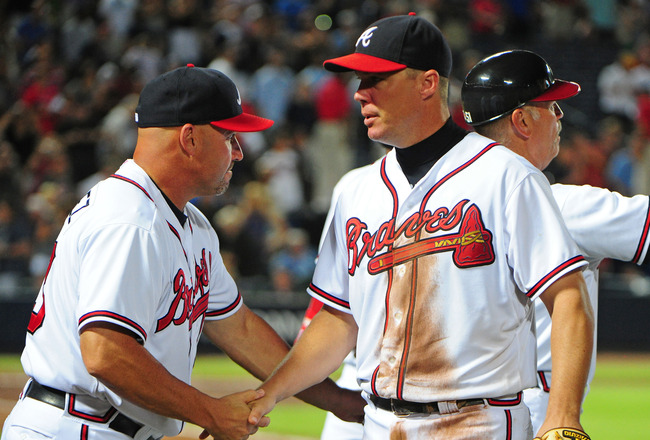 Who will be along to help Chipper Jones and the Atlanta Braves make a playoff run?
Scott Cunningham/Getty Images
As August winds down, MLB pennant races get tighter and teams start looking to make moves in anticipation for a postseason run.
For the Atlanta Braves, most of those moves seem to have already been made prior to the non-waiver deadline. But, there are still possible moves the team can make.
As reported by Carroll Rogers of the Atlanta Journal-Constitution, the Braves have signed first baseman Lyle Overbay to be a September call-up. The move gives the Braves another veteran bat on the bench, who will also be eligible for the postseason.
But, what other moves are the Braves making or considering?
Here's a look at some of the hottest rumors about the Braves and possible moves they can make before the Aug. 31 waiver deadline.
Note: This will be updated each day with new rumors and new players placed on the waiver wire, which could possibly fit the Braves. Stay tuned to see what happens.
Braves Interested in Johnny Damon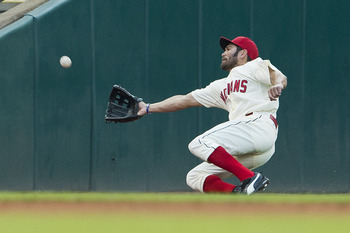 Johnny Damon is a player the Braves are looking at to bring in to fill a hole on their bench.
Jason Miller/Getty Images
Nick Carfardo of the Boston Globe believes Johnny Damon would be a good fit for the team:
He could be a fit for the Braves, who are looking for a left-handed pinch-hitter. He didn't play well with Cleveland, but his clubhouse presence could be good for a team in contention. The Braves are looking all around for a part-time left-handed bat and are scouting just about every team out of contention.
However, with the signing of Overbay, is the move feasible anymore for the Braves? They got the left-handed bat they were seeking, so do they go after another?
Keep Reading

Atlanta Braves: Like this team?