EPL Power Rankings After Every Club's First Match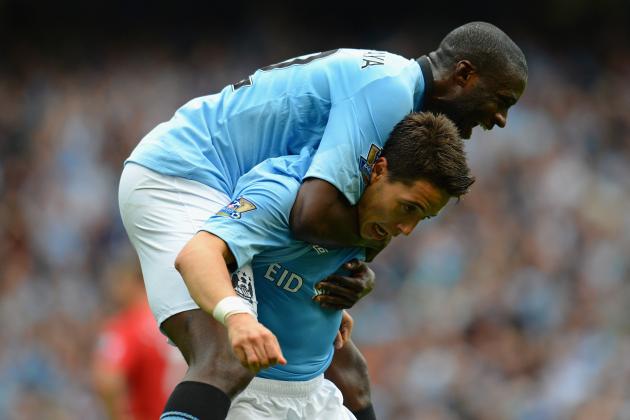 Shaun Botterill/Getty Images

We're off and running in the 2012-13 Premier League season, and what a first set of matches we saw.
Some shocks, some statements, some nervous moments and only one goalless draw. More, please.
So how are all of the clubs doing after the first weekend of football? Let's look at each in terms of a power ranking.
To be clear, a power ranking is a rating of the clubs' forms that heavily weighs recent results. Now, as there has only been one match for each side thus far, that one result will obviously carry a bit of significance.
Hence, one should remember that these are not a representation of where the clubs will end the season, but rather a representation of how they are doing right now.
Without further ado, here is the first installment of the 2012-13 Premier League power rankings.
Begin Slideshow

»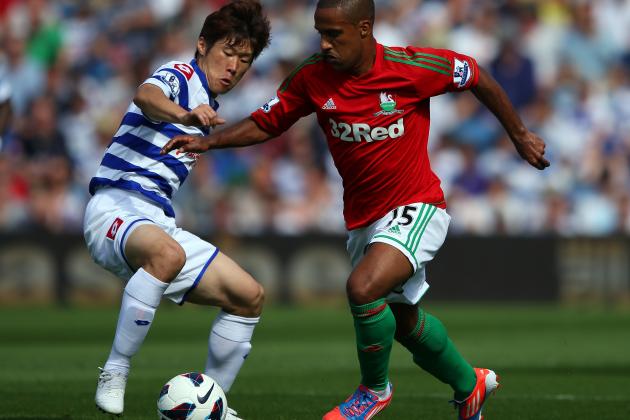 Richard Heathcote/Getty Images

Rangers' performance in their 5-0 drubbing at the hands of Swansea City was appalling.
The match really looked like it could have gone to eight or so.
What makes the loss even worse, though, is the state of change Swansea are currently undergoing and the fact that the match was at Loftus Road.
Add onto all of this the fact that QPR stayed up last season by only one point despite that last-match implosion, and you get the picture of a bottom team.
QPR need to up their play in order to stay in the Premier League past this season.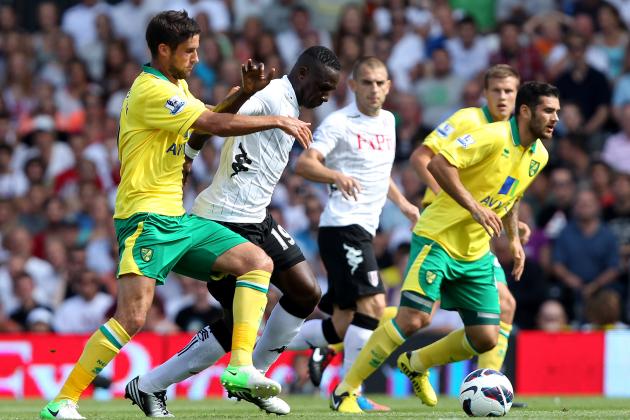 Jan Kruger/Getty Images

Norwich are in a state of flux after Paul Lambert's departure to Aston Villa but got what seemed to be a lucky break in facing a Fulham side without Clint Dempsey in their opening match.
So what do the Canaries do? Lay an egg and concede five goals to a side missing its top scorer from last season.
This looks like it might be a tough season at Carrow Road.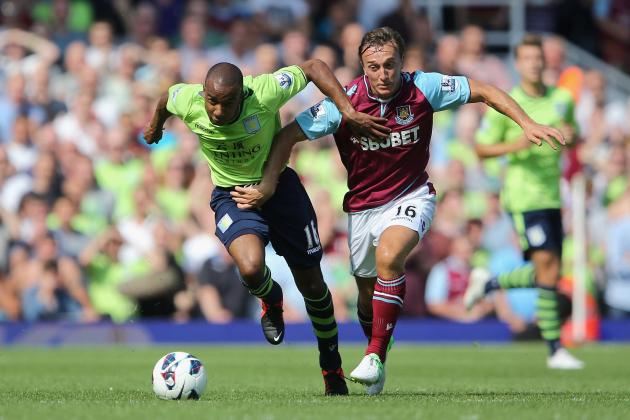 Warren Little/Getty Images

Last season, Aston Villa faded greatly down the stretch and ended up finishing just two points clear of the drop.
So what do they do to start this year in manager Paul Lambert's debut? Lose to newly promoted West Ham.
Villa should be okay in the long run, but their past several Premier League matches have not inspired confidence.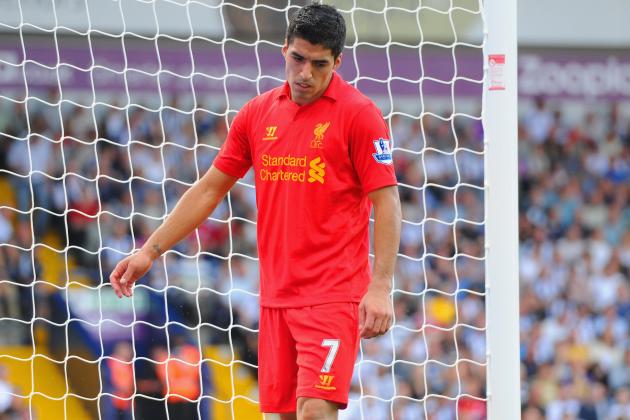 Michael Regan/Getty Images

Well that wasn't the start Brendan Rodgers was looking for.
After dominating much of the first half of play against West Brom, the Reds fell behind to a wonder-strike.
From there, it was a comedy of errors in defense as Liverpool fell 3-0.
The Reds will have to figure out what went wrong quickly, as their opening stretch to the season is quite difficult.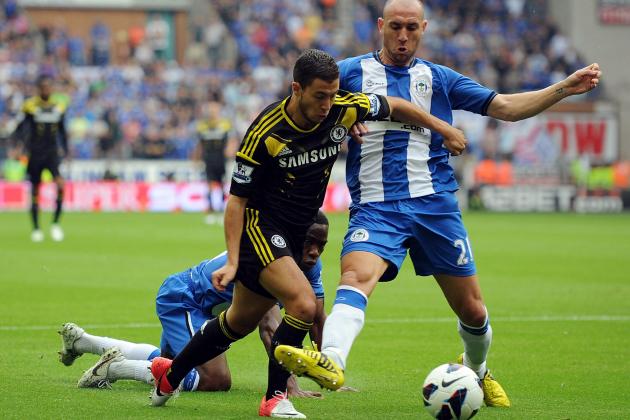 Chris Brunskill/Getty Images

After conceding those two goals in the first seven minutes against Chelsea, Wigan did settle down and play decent football.
However, the 2-0 loss will not suggest that the Latics will change the trend of the last few seasons and start this one brightly.
Add on to this the transfer situations with their players, and Wigan don't look in the best of shape.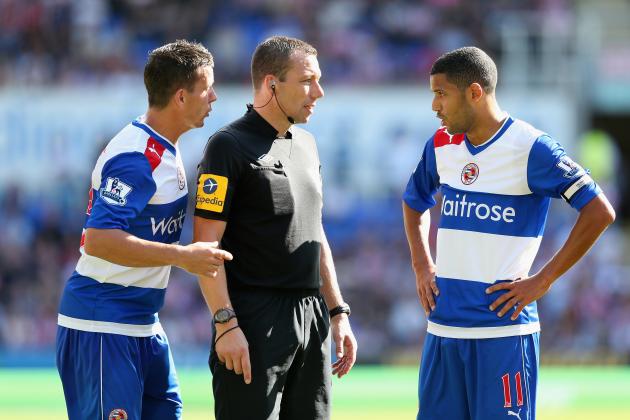 David Rogers/Getty Images

A battling draw in the first match will not be the worst thing in the world for a newly promoted side.
However, when you consider that Stoke were the second-worst away side who stayed up in the Premier League last season and that they almost won this match, you might get a new perspective on the result.
Reading still have some work to do.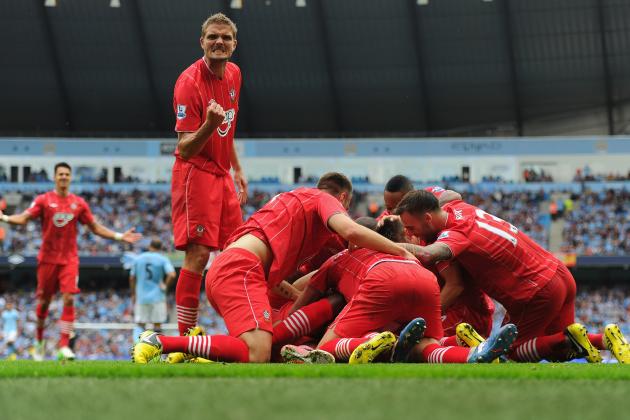 Michael Regan/Getty Images

Here's a side that really could have been higher.
Their battling play against the title-holders was incredible and pushed their opponents to the brink.
However, their inability to hold on (or even come close to doing so) was a bit worrying, even if it was against City.
With an actual result, Southampton will move up nicely.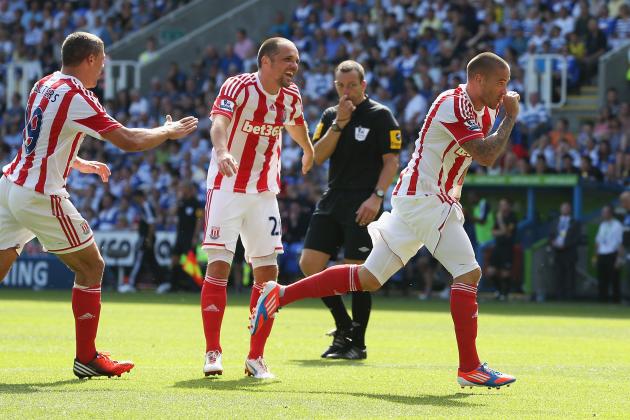 David Rogers/Getty Images

After registering the second-worst away record of the clubs that stayed up last season, Stoke will take a point away from home.
However, the way that point came about is a bit disheartening, as they gave up a lead in the 90th minute to a newly promoted side.
Hopefully, Stoke's home-field advantage hasn't lost its luster.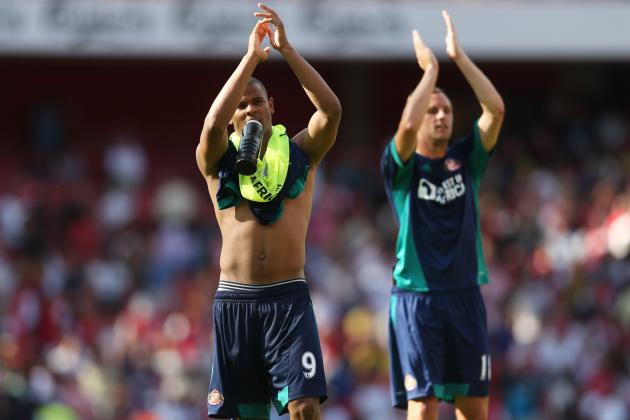 Julian Finney/Getty Images

A draw with Arsenal is a draw with Arsenal, but Sunderland basically parked the bus at the Emirates to get there.
The strategy is not sustainable for Sunderland, and they will have to show some of the bright play they did in the middle of last season to improve.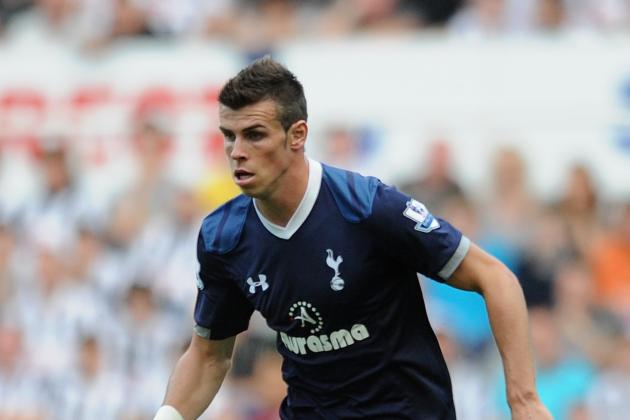 Chris Brunskill/Getty Images

Yes, Tottenham lost, but it was not the worst loss in the world.
After all, Newcastle are a very good and proven side that were playing at home, yet Spurs created more chances than them despite the loss.
That being said, nil points is nil points, and Spurs' finishing and creativity needs a boost.
AVB will be hoping for better in this upcoming run of matches.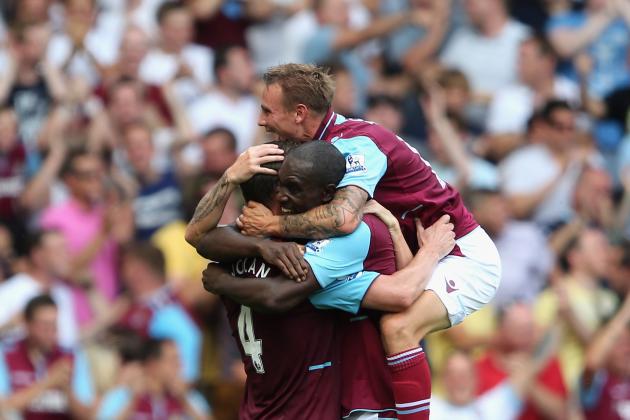 Warren Little/Getty Images

After a year hiatus in the Championship ended with a playoff victory, the Hammers started their Premier League stay with a win.
The win was a huge one and a good sign for a team looking to stay in the Premier League.
However, Villa might just be in a bad place right now with having to adjust to a new manager.
Let's see just how well West Ham can hold up against the stiffer competition the rest of the Premier League will offer.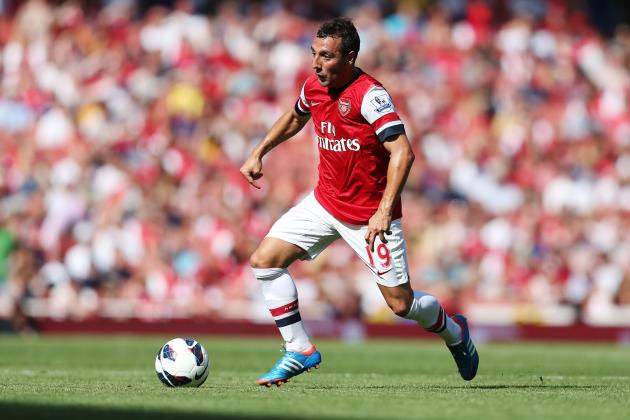 Julian Finney/Getty Images

Yes, Santi Cazorla looked quite good in Arsenal's 0-0 home opener against Sunderland, but the Gunners were left wanting in front of the net.
With last season's top scorer gone (let's not mention his name), this issue is obviously a concern.
As simple as it sounds, Arsenal will have to find a way to get the ball in the net as the season goes on.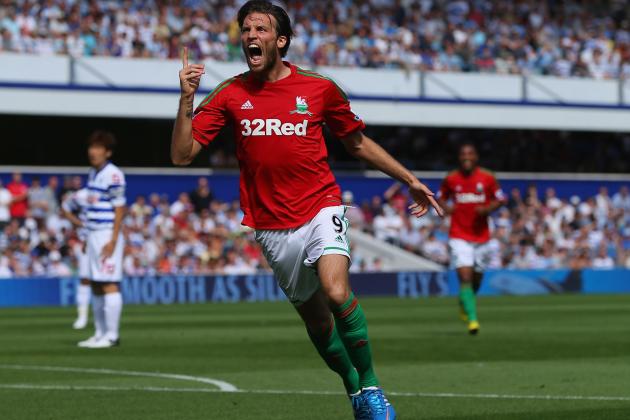 Richard Heathcote/Getty Images

A 5-0 victory away from home on opening day is a pretty good result.
I don't want to take anything away from it, but we just don't know how Swansea will play against a side that isn't in such a bad place as QPR was on Saturday.
There are also concerns with the club in the midst of a bit of a transition.
Another win and Swansea will take another step forward, but their 5-0 win might be more a function of QPR's ineptness on the day rather than their quality.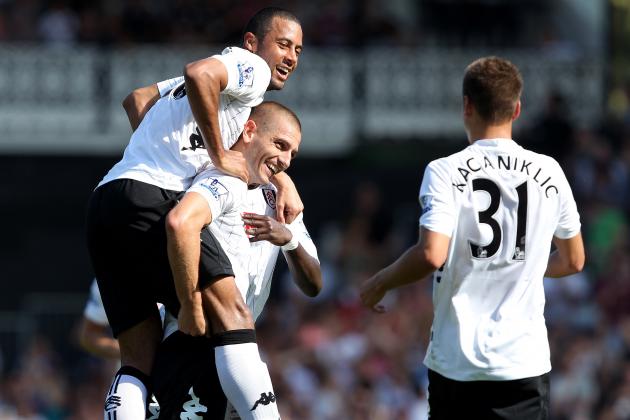 Jan Kruger/Getty Images

Five goals without last season's top scorer? I guess that's acceptable.
But just like with Swansea, it is unclear if the scoreline flatters Fulham due to Norwich's poor play.
It's still a great start to the season for the Cottagers.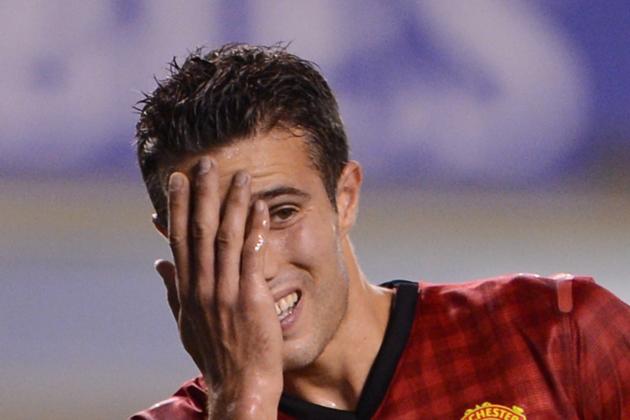 Michael Regan/Getty Images

Yes, the Red Devils lost, but I am not ready to push last season's runners-up down all that far.
Numerous injuries in the back and some uncharacteristically sloppy play in attack were a huge factor in United's loss to Everton, but those are not issues that should persist very long.
United's play throughout last season and the fact that the Everton loss was just one match combine to make their drop much less disastrous.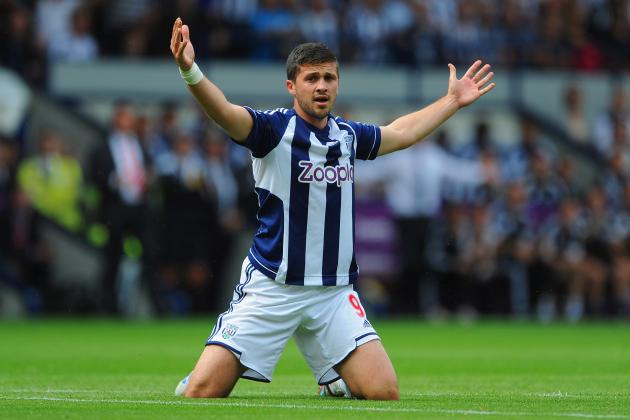 Michael Regan/Getty Images

West Brom's impressive 3-0 victory over Liverpool push them right to the top end of this ranking.
Albion were a bit outplayed in the first half, but they quickly turned that around in the second half with a wonder-strike.
If the Baggies can ride the wave of momentum from that huge win through a good chunk of time, they could provide the shock of the season.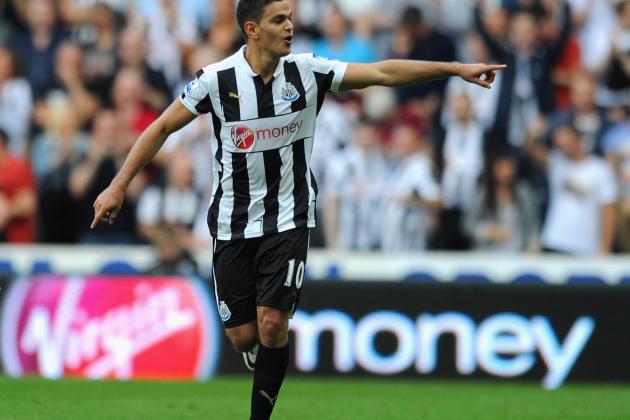 Chris Brunskill/Getty Images

All the questions swirling around Newcastle were about whether last season's run to the top end of the league was, for lack of a better term, a fluke.
With one victory, they answered that question with an emphatic "No."
In a match in which they had the lesser amount of chances, the Magpies showed their resolve and finished in a 2-1 victory over Tottenham.
Saturday's match at Stamford Bridge should give us an even better idea of Newcastle's abilities this season.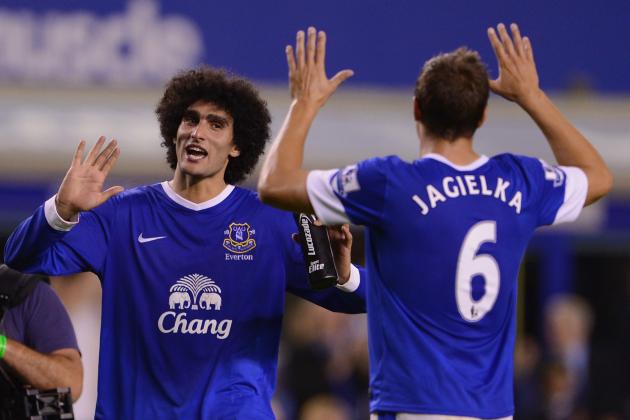 Michael Regan/Getty Images

They opened with a victory over Manchester United.
If that fact isn't enough, the win was well-earned, as Fellaini caused huge problems in attack and the defense stifled United.
If Everton can keep up this sort of form, especially through the front end of the season, they could be contenders for a place in the top four.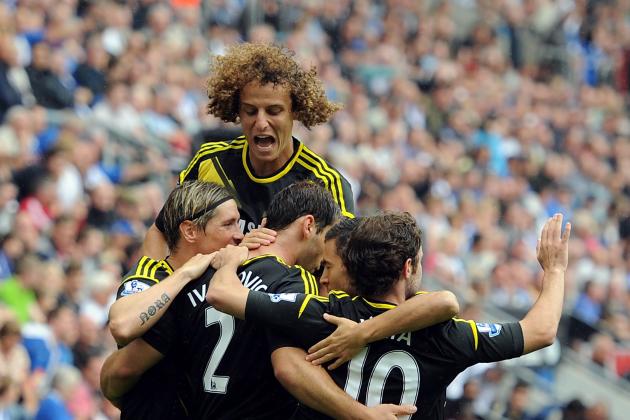 Chris Brunskill/Getty Images

The reigning European champions started the season with a nice 2-0 victory away from home to Wigan.
While the Blues blew the match wide open in the first 10 minutes, they did have a few troubles throughout the last 80 minutes.
A win is a win and a clean sheet is a clean sheet, but we'll get a better idea of what Chelsea is made of Saturday against Newcastle.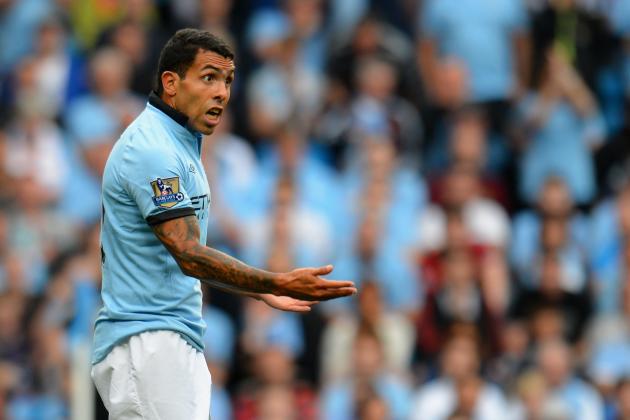 Shaun Botterill/Getty Images

City's place at first is a bit more shaky after their 3-2 victory over Southampton, but they are still there.
The reigning champions had a key injury to Sergio Aguero, gave up a lead and needed a late-match rally to get past a newly promoted side.
City will have to up their play in order to repeat as champions. Luckily, we know they are capable of doing this.
For the latest news in the world of football, follow me on Twitter.