Eagles vs. Patriots: Live Blog from the Monday Night NFL Preseason Matchup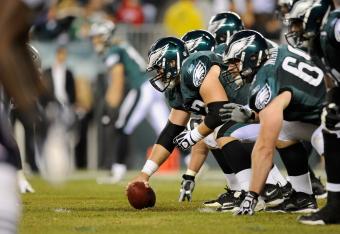 Patrick McDermott/Getty Images
The Philadelphia Eagles take on the reigning AFC East champion New England Patriots in a Monday Night Football matchup that will constitute the second preseason game for both teams.
The Patriots already have announced (h/t NFL.com) that many of their key starters—Tom Brady, Wes Welker, Brandon Lloyd, Rob Gronkowski, Aaron Hernandez and Jerod Mayo—will not be playing in tonight's contest. For the Eagles, Michael Vick, LeSean McCoy, DeSean Jackson and company likely will see very limited snaps, with the goal being simply to get some snaps in live action and not get hurt.
Kickoff is set for 8 p.m. Follow this blog for all the updates of the game, as the 1-0 Eagles will get set to take on the 1-0 Patriots in a little more than an hour.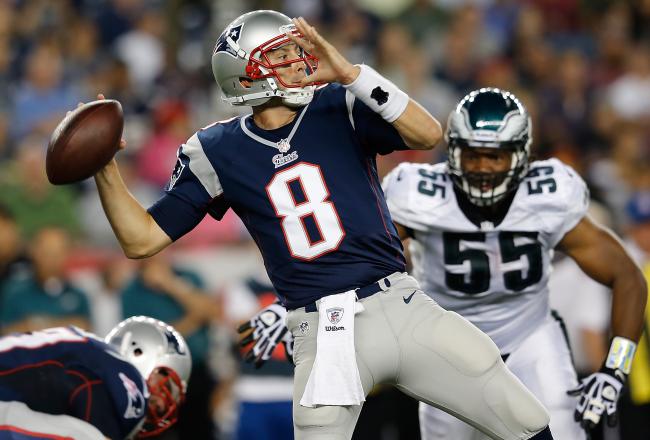 It doesn't mean much because it's just preseason but it's nice to see the Eagles knock off the Steelers and Patriots in consecutive weeks.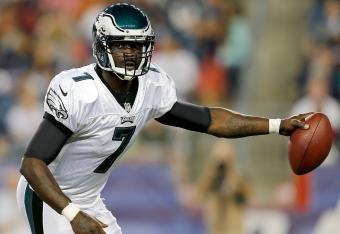 Good news about tonight besides the win is that Vick's injury turned out to be really no big deal after all - just the scare we as Eagles fans have grown used to.
It's official: Eagles win, 27-17. 2-0 in preseason. Nick Foles looked great. So did LeSean McCoy (of course). Clay Harbor played well. Mychal Kendricks and Brandon Boykin look ready to contribute immediately. And Mat McBriar seems like he could be a steal.
Patriots content to run the clock down and that should give the Eagles their second win in as many preseason games.
Alex Henery field goal to give the Eagles a 27-17 lead with two minutes to go.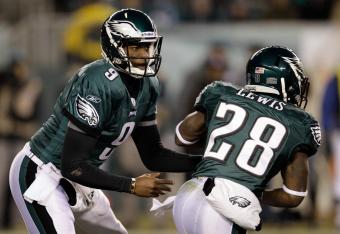 Eagles running the clock down, on the verge of taking a two-touchdown lead with just four minutes to play.
The Eagles have committed 15 penalties for 126 yards. That's absolutely unacceptable. In fact, the Patriots' six for 55 yards isn't even too good.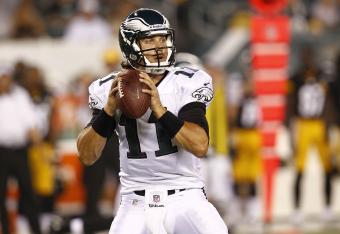 Trent Edwards in at quarterback for the Eagles. I think he's still got a decent chance to play well enough that when Mike Kafka returns from his injury, the Eagles cut Kafka and go with Edwards as their No. 3 quarterback.
Alex Henery 42 yard field goal to make it a 24-17 Eagles lead near the end of the third quarter.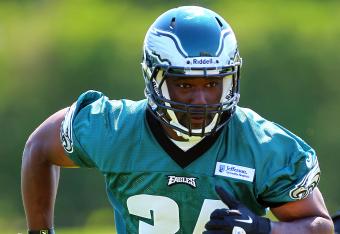 Bryce Brown with a really nice run up the middle. I'm rooting for him to make the team and play a big role to spell LeSean McCoy.
And Gostkowski turns around and kicks a 55 yard field goal of his own, and he probably would have made it from 60 or more yards. Eagles still winning, 21-17.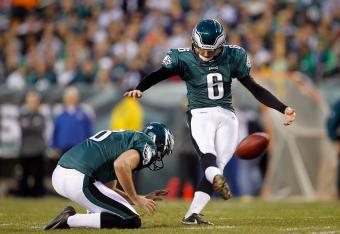 Henery 55 yard field goal is wide right. New England ball near midfield midway through the third quarter. It's tough to fault Henery for missing a 55 yarder.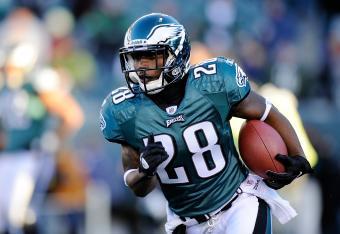 Really nice run by Dion Lewis. I would like to see him play a bigger role in the offense this year.
This is tremendous experience for Foles to go up against a Bill Belichick-led defense like he's been doing all night tonight. Good stats, good composure in the pocket. I'm very pleased.
Three yard touchdown pass from Foles to Harbor early in the third quarter puts the Eagles up by seven, 21-14. Good opening drive. Foles looks good tonight and so does Harbor.
And that was a really poor decision by Nick Foles that cost the Eagles at least three points. Halftime, game tied at 14 points apiece.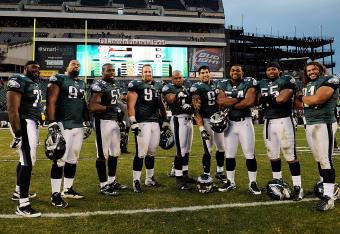 I really can't say how excited I am for the Eagles' defensive line in 2012. I'm thinking at least 60 sacks. 15 apiece from Trent Cole and Jason Babin, and plenty more from guys like Vinny Curry, Brandon Graham, Fletcher Cox, Cullen Jenkins, and Phillip Hunt.
Ball knocked out of Brent Celek's hands and picked up by the New England Patriots for a touchdown. No way that was a catch and fumble. That better be coming back.
Play being reviewed now.
The Eagles and Patriots have gotten to their 14 points in very different ways - the Eagles with just two touchdowns and two extra points but the Pats with a touchdown, a two-point conversion, and two field goals. 3:09 left in the first half.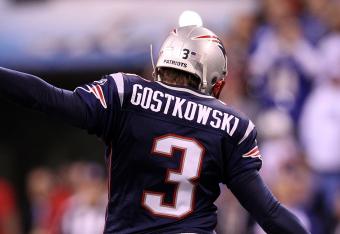 35 yard field goal by Stephen Gostkowski to tie the game at 14 apiece. Penalty flag afterwards. Anyone else tired of the penalties?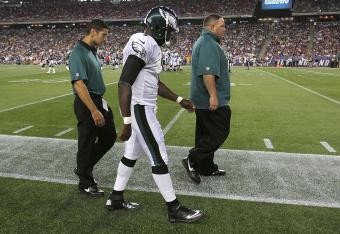 X-rays on Michael Vick came back negative. That's a relief. I wonder what near-injury he will suffer next week.
Great job by Nick Foles to hit Clay Harbor in the back of the end zone, and just like that, the Eagles are winning, 14-11.
Phillip Hunt seems to be making the kind of impact for the Eagles that Cameron Wake is doing for the Miami Dolphins. I give a lot of credit to Andy Reid for signing him from the CFL.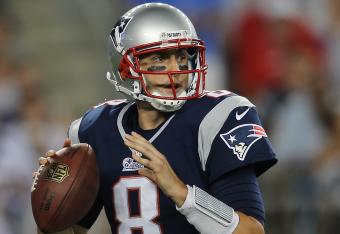 Brian Hoyer now in the game for the Patriots. I see him getting a starting job somewhere sometime, a la Matt Cassel.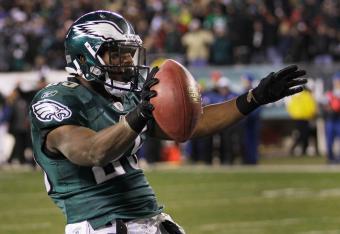 Touchdown run, LeSean McCoy! Last year, Shady set the single-season franchise record for total touchdowns (20). That gets the Eagles on the board, and the Alex Henery extra point makes it an 11-7 game, as the Eagles capitalize on a muffed punt by the Patriots.
This article is
What is the duplicate article?
Why is this article offensive?
Where is this article plagiarized from?
Why is this article poorly edited?

Philadelphia Eagles: Like this team?