Predicting the Detroit Pistons' Rotation in 2012-13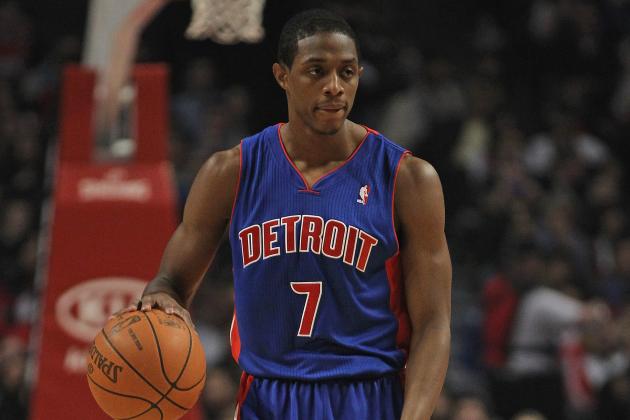 Jonathan Daniel/Getty Images

When one previews an upcoming season for any particular team, plenty of questions arise.
Will the rookies make an immediate contribution?
Do some of the older vets still have enough in the tank?
Can formerly disappointing players round back into shape?
All of these questions surround the most important series of questions, which is what exactly will be the regular rotation for the team?
Typically, most of these questions are fairly well answered prior to training camp, but in the case of the Pistons, all are legitimate ones that will take plenty of time to answer.
Here is my take on the Detroit Pistons rotation for the upcoming season.
Begin Slideshow

»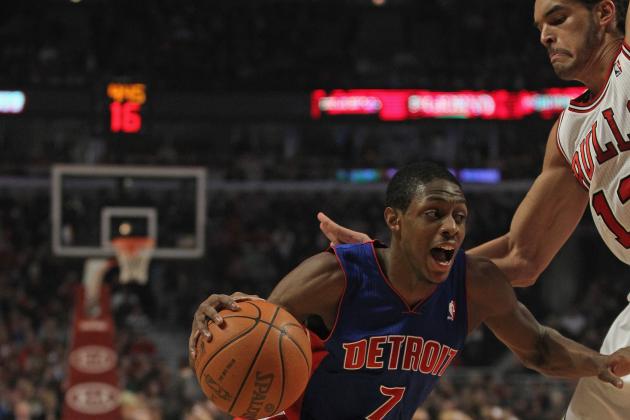 Jonathan Daniel/Getty Images

Of all the players on this list, Knight may have the most to prove, but also one of the most secure spots.
Originally forecast as one of the top three players in last year's draft, he fell to Detroit near the end of the Lottery, and turned in a solid rookie year.
Now he is the point guard of the present and future, and given his youth and dedication, should be primed for a very good career.
That being said, he needs to take some serious steps forward this year.
For starters, he needs to work on his distribution. Too often last year he settled for shots rather than setting up his teammates.
During the Summer League, he showed signs of turning the corner in this regard, even leading the Orlando circuit in assists.
He also needs to continue to attack the rim on offense, and stay in front of quick guards on defense.
Regardless, he should play in the upper 30 to 40 minutes per game and could in fact lead the team in this category.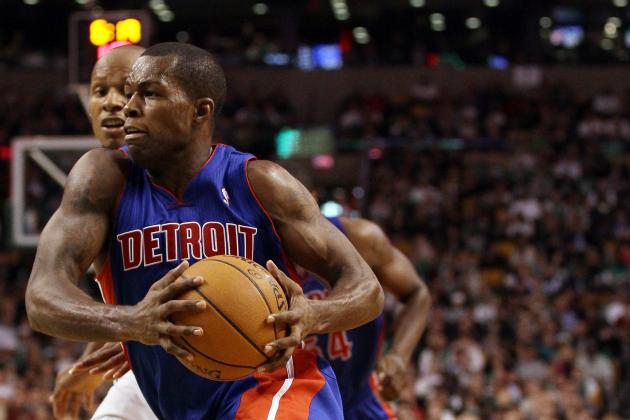 Elsa/Getty Images

I have been a very vocal critic of Stuckey for years, but that all changed last year.
He showed a surprising amount of maturity, leadership, and a willingness to shift over to the shooting guard position, to which he is much better suited.
He also deferred to Knight, and as a result, had one of his best seasons as a professional.
This year, he should take another step forward. He has always been good at attacking the rim, but last year he started to shoot much better from the perimeter.
He has always had the tools to be a great defender, and last year he showed the willingness to take on the opposition's best perimeter player.
Stuckey should again come close to leading the team in minutes, and could see his scoring average flirt with 20 per game.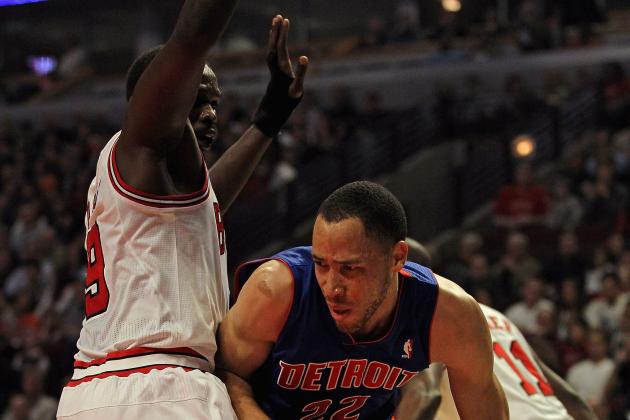 Jonathan Daniel/Getty Images

A career-long Detroiter, Prince is the only remaining significant contributor left from the Pistons 2004 championship team.
He still has a solid post scoring game and can shoot the perimeter jumper, but his once stellar defense has taken a step back.
Luckily, he still has his long arms, even if his lateral quickness is slowing.
Prince should hold off other challengers for his spot, but his minutes are sure to go down.
I could see Prince average closer to 25-30 minutes per game.
I also could see his name bandied about during the trade deadline given the Pistons' sudden depth at his position.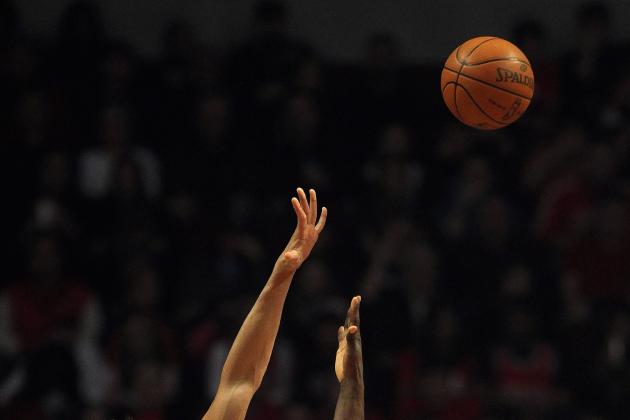 Jonathan Daniel/Getty Images

Maxiell never really realized his immense potential in Detroit.
Upon bursting on the scene last decade, many thought Maxiell would eventually become a 15-points, 10-rebounds-per-game contributor.
That never happened.
But what has happened is still pretty good. Maxiell became the team's most physical interior defender last year, and despite his lack of height, has become a strong presence on the defensive side of the ball.
Eventually, the Pistons would like to see one of their seven footers make the starting unit, but the guess here is that, at least initially, coach Lawrence Frank will go with the veteran in the starting lineup.
Another solid, if unspectacular season should follow, although he should lose his starting gig by mid-season.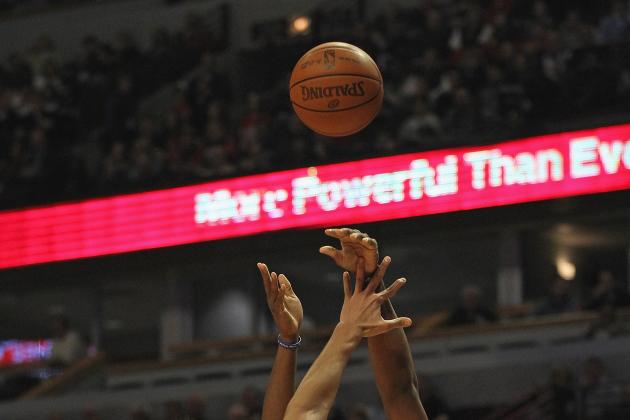 Jonathan Daniel/Getty Images

Eventually, Monroe should see his position moved to power forward, but until the Pistons' young guys can become ready, he will be pressed into duty at the five.
Monroe still lacks ideal athleticism and quick-jumping instincts, but he makes up for it with extremely quick hands, great rebounding instincts, and a feathery touch.
This year, Monroe should see his scoring numbers rise. Much of that has to do with the Pistons sudden depth down low, and the fact that he will have less of the defensive responsibilities than he has had before.
Personally, I would love to see Monroe at about 18 points and 12 rebounds per game, and those numbers should be fairly attainable.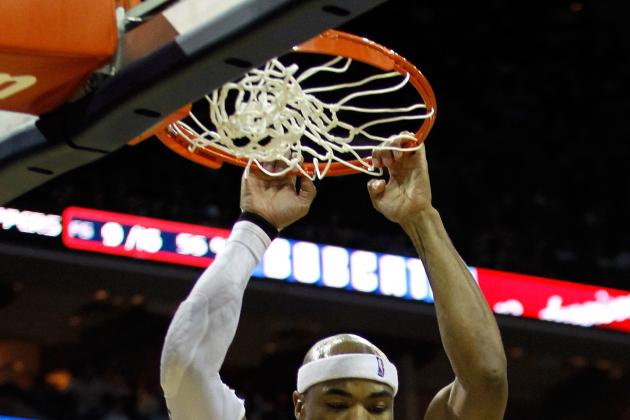 Streeter Lecka/Getty Images

Maggette, who was brought over from Charlotte in the Ben Gordon deal, represents a huge upgrade at the position.
Not only is he an athletic and strong perimeter player, but he can play two different positions.
While Gordon is a better perimeter shooter, Maggette does just about everything else better, including defend.
Maggette will take a lot of pressure off of Stuckey and Prince on the defensive side of the ball, using his strong body to stay in front of guys like LeBron James and Kevin Durant.
Maggette should see his share of minutes backing up both Stuckey and Prince, but could also see some time late in games in a big lineup that features Stuckey at the point.
Look for him to get between 25-30 minutes per game.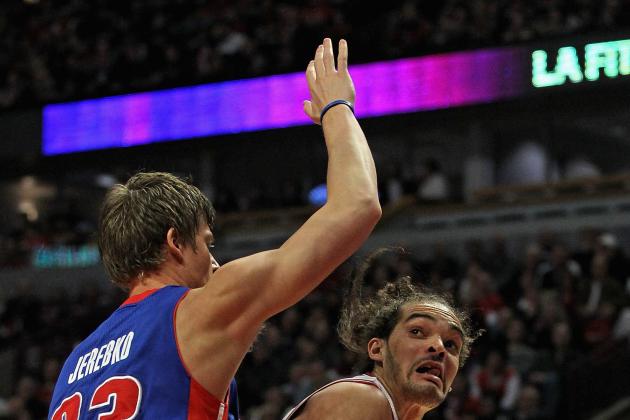 Jonathan Daniel/Getty Images

There are plenty of things to love about Jonas Jerebko. He is athletic, energetic, and has a surprising touch to his jumper.
He loves mixing it up on the defensive side of the ball, and has surprisingly quick feet on offense.
But he really doesn't have a position.
He isn't quite strong enough to play the four, and he can struggle with quicker players at the three.
This makes him your prototypical 'tweener off the bench.
That being said, this year's squad has much more depth, and Jonas will need to find his niche in order to get on the court.
However, given his hustle, he should prove to be a thorn in the side of younger players that are looking to get playing time.
I could see him around 20 minutes per game, but that number will probably shrink.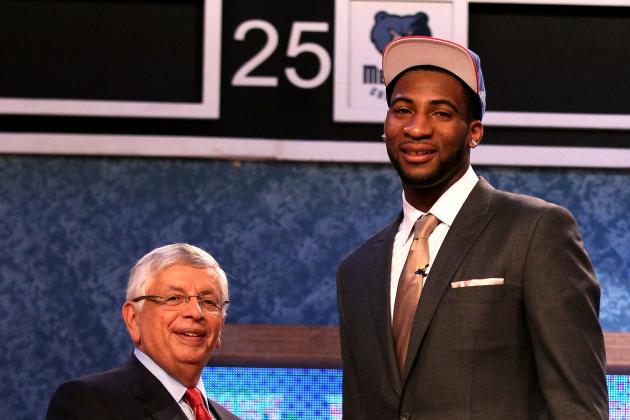 Elsa/Getty Images

The Pistons have a pretty legitimate quandary on their hands.
Do they play the raw, but super talented Drummond over less talented but more ready veterans?
The Pistons are not going to contend for much more than perhaps the eighth playoff seed this year, so it really comes down to development.
Personally, I like the idea of throwing him in the fire and seeing how he handles it, but the Pistons have never developed rookies like that.
Instead, they probably will limit his minutes at the outset, and he will be developed slowly.
Hopefully, he can challenge for the starting gig by mid-season.
But the more likely scenario is that he plays only about 10-15 minutes per game this year.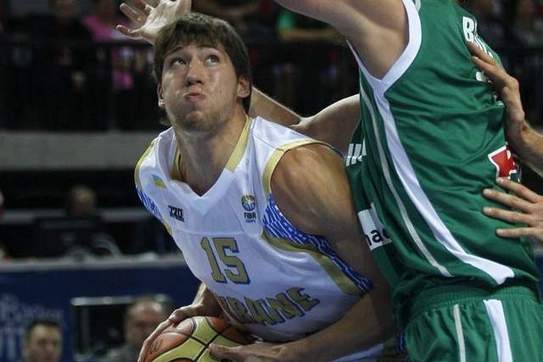 A raw, defensive-minded big man that loves contact and is very athletic.
To Pistons fans, this sounds like the initial scouting report we heard on Ben Wallace.
And while Kravtsov is probably quite a ways away from Big Ben, he does add needed depth and size up front.
At least initially, he should battle Andre Drummond for the backup center position.
I like the idea of a hungry kid like this battling Drummond every day in practice and toughening up the lottery pick.
If Kravtsov can give Detroit 10 or more minutes per game of defense and rebounding, I will be supremely happy.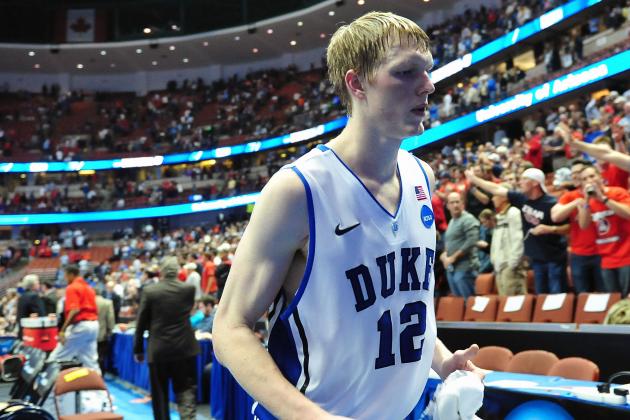 Gary A. Vasquez-US PRESSWIRE

During the Summer League, Singler was a revelation.
He showed up bigger and stronger than he was when we last saw him at Duke, and he even seemed a step or two quicker on the offensive side of the ball.
Questions will always persist about his athleticism, but he is a smart player that has improved his outside shot and should find a niche on this team.
The problem is that there is a ton of depth at the small forward spot, and he might have to eat into some of Maggette's minutes in order to see the court.
He will start out on the low end of minutes, but should find the court due to his stellar practice regimen and become a regular contributor.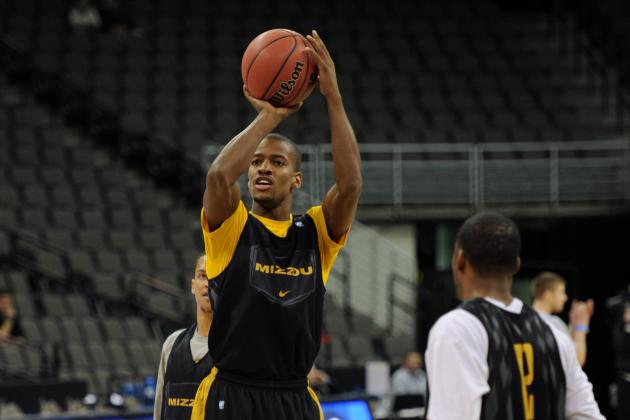 Peter G. Aiken-US PRESSWIRE

If Singler was a pleasant surprise for the Pistons during the Summer League, English was like the beer stein in your grandma's closet that is worth five grand.
Nobody expected much from him, yet he showed his value in the end.
English finds himself as the odd man out on the perimeter, but could become a situational player for the Pistons.
He can shoot the lights out, and ideally will fit into an Arron Afflalo mold on the defensive side of the ball.
At least initially, however, minutes should be tough to garner.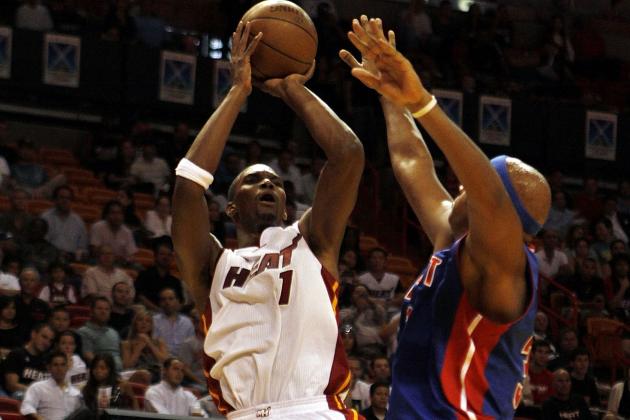 Marc Serota/Getty Images

What a sad journey it has been for Charlie Villanueva and Austin Daye.
Villanueva was a high-priced free agent that was supposed to shore up the perimeter and infuse some youth and talent to an aging lineup.
Daye was the seven foot small forward that was supposed to become the next Tayshaun Prince.
Sadly, neither had much of a career with Detroit, and the future seems bleaker.
Villanueva has no shot of beating Jonas Jerebko out of minutes at the four, and the Pistons will be looking to develop their two new big men, using the minutes that might otherwise go to Villaneuva.
Charlie couldn't make the rotation last year, and now the Pistons have some depth. He is destined to be the 12th man on the roster.
Daye doesn't really have a set position, and will struggle to take minutes away from Singler, Maggette and English.
At best he will be a situational shooter, but he is a liability in every other aspect of the game.
Khris Middleton is a talented player that saw his stock drop after a disappointing season last year, but probably won't be active most games.
Ben Wallace may be back, but it will be tough for him to be much more than a practice mentor for the big guys.
The one question is Will Bynum. The Pistons lack a true backup point guard for Knight. And while Bynum can play the position, he probably won't get to play regularly unless Knight gets hurt or suddenly becomes foul-prone.
Instead, the Pistons will probably opt to move Stuckey over to the point to spell Knight, and then use Maggette and English to back him up.
That being said, Bynum is the most likely candidate to become a regular contributor out of this group.