How Kobe Bryant Can Adjust His Game to Complement Steve Nash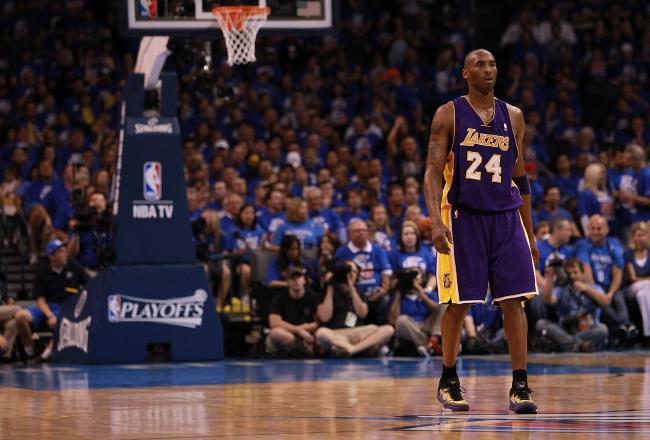 Ronald Martinez/Getty Images
The Lakers' acquisition of Steve Nash sent ripples throughout the entire NBA. That move alone shored up the Lakers' biggest positional weakness and, in the process, gave the Lakers a player whose skill set fills many of the holes on offense they'd lacked when falling short in the playoffs.
That said, with a move as major as adding an all-star point guard, there will be adjustments. The Lakers are morphing from a team that depended on its point guards the least, to one which has a floor general with the ability to shape the direction of their team on every possession.
And, of all the players whose games will be affected the most, Kobe Bryant is looked at as the player who will need to adjust his game most severely in order to fit next to Nash.
At least, on the surface it seems so.
There's merit in the thought Kobe will need to change his game. After all, last season Kobe led the league in usage rate (defined as the percentage of plays a player shoots, gets fouled, or commits a turnover) as well as field goals attempted per game. Kobe's been used to having the ball in his hands a great deal and next year with Nash, that will change. Kobe will have the ball less when the play ends and that in itself is something he'll need to get used to.
However, the notion that Kobe will have to overhaul his entire approach to how he plays on offense is somewhat of a misnomer—especially in comparison to last season.
In Kobe's first campaign under Mike Brown, he initiated the offense much less than he did in seasons past. In a stark contrast to when he operated within the Triangle offense, Kobe often started possessions off the ball in order to get into position where a play could be ran for him. Most often, this was out of the Lakers "horns" sets where Kobe would start on the wing and use a variety of screen options to get the ball in a position to score.
Kobe's long been a player that excels moving off the ball. This is evidenced by the fact that this past season he produced one point per play when coming off screens to shoot and an even higher figure off cuts (1.26 ppp) and hand off situations (1.16), per My Synergy Sports. Next season playing next to Nash he should only get more opportunities to work off the ball and get shot attempts on these types of actions.
So, the question then becomes, can Kobe adjust to doing these things more often, rather than questioning whether he can do them at all.
Over the course of his career, Kobe's become more and more comfortable doing most of his work from the post or in isolation. Last season, 47 percent of his shot attempts came from these two play types. Next season, with Nash in tow the Lakers will certainly run the pick and roll more often and with their shift to the Princeton offense it's almost a certainty that Kobe will not be able to work in isolation as frequently.
Likewise, optimizing Howard and Gasol should translate to them doing a lot of work out of the low post, which means Kobe will be lucky to find himself parked in the pivot next season as often as he did this past one (or in years prior).
So, is Kobe up to the task? His recent play in the Olympics may provide the answer.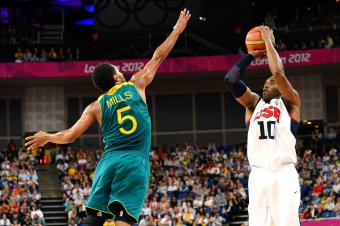 Ronald Martinez/Getty Images
Early in the tournament, Kobe had issues being predominantly a jump shooter and playing off the ball as frequently as he was asked to do. He looked out of rhythm and his jumper was erratic.
However, as the games progressed and the stakes were raised, Kobe showed more comfort being a spot up shooter and taking shots in the flow of the offense rather than needing to work in isolation. There were still instances in which Kobe held the ball and tried to beat his man off the dribble, but they occurred less frequently by the time Team USA beat Spain in the gold medal game.
Next season, Kobe will need to channel more the style of play he showed for Team USA when playing for the Lakers. History tells us his skill set and understanding of what it takes to win at the highest level should serve as a good foundation for this to occur.
With Nash in the fold, he will need to make it happen.
This article is
What is the duplicate article?
Why is this article offensive?
Where is this article plagiarized from?
Why is this article poorly edited?

Los Angeles Lakers: Like this team?