9 Rising NBA Players Who Will Be Next Ones Making Trade Demands
Mike Ehrmann/Getty Images

The NBA is similar to a revolving door in the sense that one player will come into a situation and another will leave within the blink of an eye. Such is life as a player in a league filled with expendables.
Legacy means nothing to general managers, who evaluate players from year to year.
It means everything, however, to the individual looking for the proper situation. Each NBA athlete is an irreplaceable force who deserves what he wants, when he wants it.
If you don't believe me, study up on the Dwight Howard saga. Then you'll have a greater understanding of how this league works.
With this in mind, it's safe to say that another episode of Player vs. Franchise could transpire. While this does not suggest that each player will offer such a sour taste in the mouths of their respective franchises, it does acknowledge a player's need for a fitting situation.
In the following slides, the next generation of "trade me now" players will be ranked in terms of likelihood that they request a move. Regardless of how modest or blunt their requests are, one thing is for certain.
There will be movement on the trade wire.
Begin Slideshow

»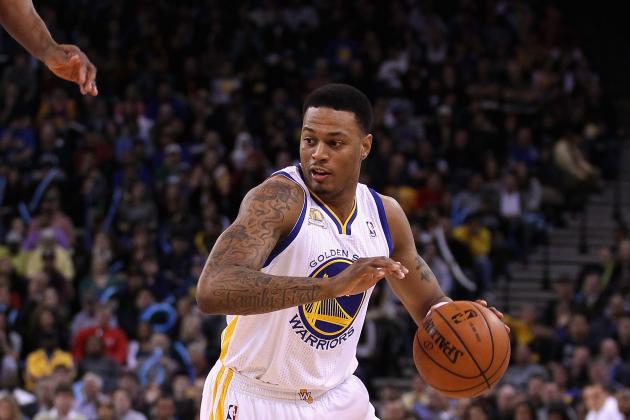 Ezra Shaw/Getty Images

Position: Guard/Forward
Age: 27
Experience: 4 Seasons
Brandon Rush may be thrilled to return to the Golden State Warriors, but where does he expect to play? Klay Thompson and Harrison Barnes are the certain starters, and Richard Jefferson has established himself as a sharpshooting veteran who commands 20-plus minutes of playing time.
With Rush's proven ability, it's hard to imagine inconsistent minutes being of any comfort. A potential trade could be on the way.
The time couldn't be better, as Rush is coming off a season in which he shot 45.2 percent from beyond the arc. This comes as an additional benefit to one of the best perimeter defenders in the game.
At 27, the rise has just begun for Rush. The window of opportunity, however, is rapidly closing.
Rush has proved that he can be a starter at the NBA level. He'll smother your best perimeter scorer and knock down the three-pointers to create worthy comparisons to Shane Battier, the Miami Heat small forward who was just as important to their recent NBA title as anyone else on that roster.
While Rush will not make his trade demands the spectacle that the Dwight Howard saga became, it's fair to assume that he'll be looking for more playing time. That opportunity should be granted in a peaceful manner.
2012 Season Averages
26.4 MPG, 15.25 PER, 9.8 PPG, 3.9 RPG, 1.4 APG, 0.9 SPG, 45.2% 3PT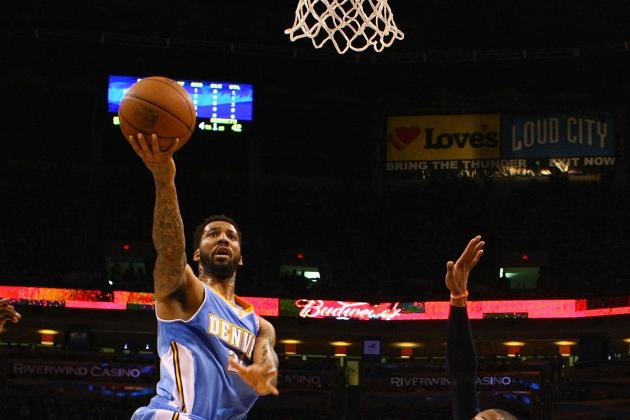 Dilip Vishwanat/Getty Images

Position: Small Forward
Age: 25
Experience: 5 Seasons
On a perimeter that includes All-Star Andre Iguodala and rising star Danilo Gallinari, it sure isn't looking like Wilson Chandler will be able to carve out much playing time. For that reason, don't be shocked to see the recently signed wingman request a trade.
As a 25-year-old with a proven history of high-quality play, it shouldn't be hard to find a potential suitor. It will be difficult to justify his weak minutes, however, thus pushing the Denver Nuggets into no-man's land.
Trade a talented player or hold on to a potential distraction? That is the question.
The answer to the question has yet to be seen, as George Karl has always found ways to keep his players happy within deep rotations. Chandler has been projected by many as a potential NBA All-Star, however, and was one of the key components of the infamous Carmelo Anthony trade.
Whether or not the next step in his career is to play the role of reserve has yet to be seen. What's fair to assume, however, is that Iguodala and Gallinari will be in the starting lineup.
A tough situation for a rugged player. Let the trade demands begin.
2012 Season Averages
8 GP, 26.9 MPG, 9.4 PPG, 5.1 RPG, 2.1 APG, 0.8 SPG, 0.8 BPG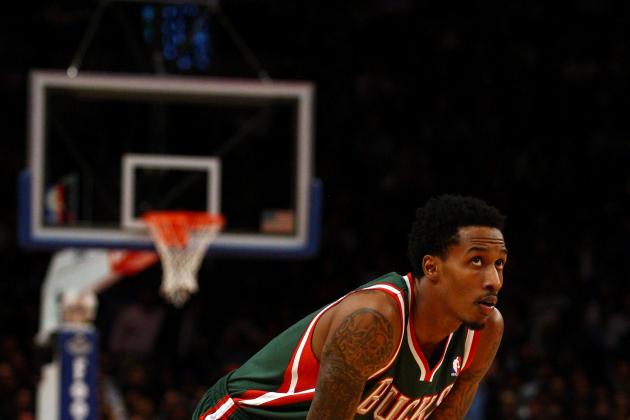 Chris Chambers/Getty Images

Position: Point Guard
Age: 22
Experience: 3 Seasons
August 19th brought the Milwaukee Bucks fans the best news they'd heard all offseason. According to Charles F. Gardner of the Milwaukee Journal Sentinel, star point guard Brandon Jennings has expressed interest in signing an extension.
And he's hoping to get it done soon, saying:
It would be something I'd love to get done with and over with so I don't have to worry about it. But the main thing is just to come into training camp a better player, a better leader ... just lead the team to the playoffs.
Quite the flattering sentiment on Jennings' behalf. Unfortunately, the mercurial point guard has shown very little progress since his stellar rookie season and may not receive the extension he was hoping for from a financial standpoint.
If that's the case, expect Brandon Jennings to continue doing his homework on big-market teams and demand a trade. Quite the sticky situation for a team that has never done well with hanging on to their star players.
Just don't be shocked if a trade demand leads to a contract extension, thereby simply delaying the inevitable.
2012 Season Averages
18.46 PER, 19.1 PPG, 5.5 APG, 3.4 RPG, 1.6 SPG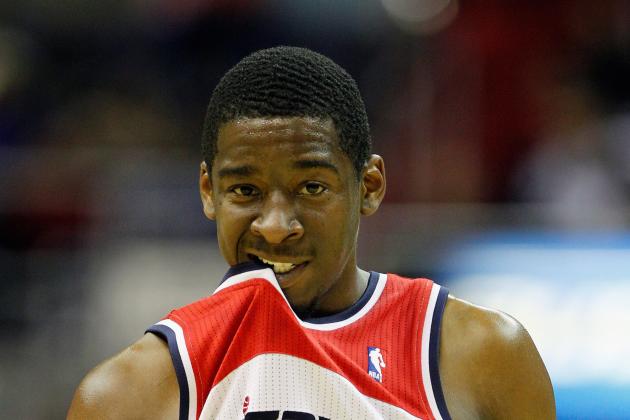 Rob Carr/Getty Images

Position: Shooting Guard
Age: 23
Experience: 2 Seasons
After starting the 2012 NBA regular season off slowly, Jordan Crawford of the Washington Wizards displayed legitimate star potential during the final two-and-a-half months. He topped 20 points in 17 separate games and averaged 17.6 points per game over his final 36 games.
Unfortunately, the 23-year-old just didn't do enough to impress the Wizards' brass, as the franchise selected shooting guard Bradley Beal with the third overall pick in the 2012 NBA draft.
While Crawford could potentially thrive as a sixth man, the former Xavier standout has proved he can start. While his shooting percentages were weak, the fact that he was playing just his second year in the league must be taken into consideration.
At the least, the fact that he can light a scoreboard up should garner respect and admiration from fans and analysts alike.
As the 2012 season goes on, Crawford is likely to keep his mouth closed and play the humble card. He'll still be able to post a solid stat line as the team's sixth man, until we discover another change in his lane.
With the arrival of Trevor Ariza and Emeka Okafor, Crawford may not be the sixth man anymore. That honor could go to anyone out of Jan Vesely, Trevor Booker, Kevin Seraphin and, of course, Crawford himself.
With minutes disappearing like dark magic, expect that humble card to get thrown out of the moving window.
2012 Season Averages
14.61 PER, 14.7 PPG, 3.0 APG, 2.6 RPG, 0.9 SPG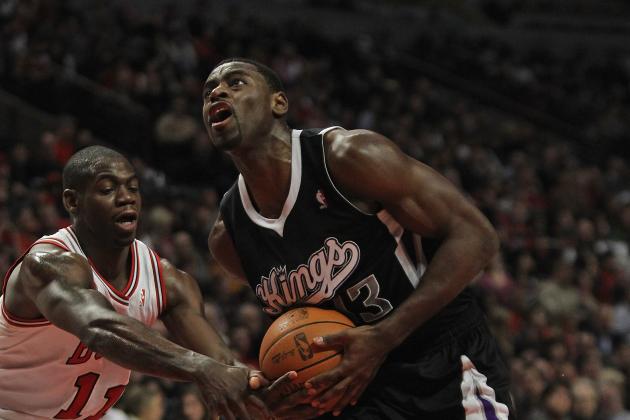 Jonathan Daniel/Getty Images

Position: Combo Guard
Age: 22
Experience: 3 Seasons
Tyreke Evans is a phenomenal athlete with elite ball-handling skills and an uncanny ability to finish around the basket. Unfortunately, Evans is also without a defined position, and the pieces are falling into place in Sacramento as the perimeter positions are being filled out.
Regardless of how much you enjoy Evans' game, it's safe to say that there just isn't any more space for him to work in the starting rotation. He's undersized for a 3, not a true point guard and far too weak of a jump shooter to play the 2.
Evans has also lacked a veteran mentor since coming to Sacramento in 2009 and setting the bar too high for his own good by winning Rookie of the Year.
With a change of scenery, Evans could find himself with an experienced coach and a veteran leader at his position. That is, if any team can figure out where he's supposed to be.
There's a great chance that he is destined to be a sixth man, thus walking in the footsteps of Jamal Crawford. There's an equally as great possibility that Evans simply needs the proper guidance to develop his game in all the right ways.
With Isaiah Thomas, Aaron Brooks, Marcus Thornton and James Johnson all fighting for time on the perimeter, expect Evans to want out in a major way.
2012 Season Averages
16.48 PER, 16.5 PPG, 4.6 RPG, 4.5 APG, 1.3 SPG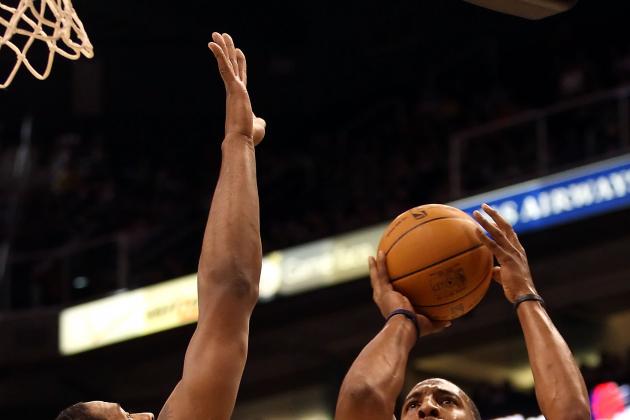 Christian Petersen/Getty Images

Position: Forward
Age: 21
Experience: 1 Season
After the offseason that the Minnesota Timberwolves just put Derrick Williams through, why wouldn't he want to be traded? After all, there have been as many near-trades involving Williams as there were for Dwight Howard.
And that's not an exaggeration.
To throw salt in the wound, the Timberwolves went out and acquired small forwards Andrei Kirilenko and Chase Budinger, as well as power forward Dante Cunningham. Considering all three of those players are expected to see significant playing time, it appears as if the Derrick Williams era has ended before it ever began.
Time to relocate and start anew.
In all likelihood, Williams will take the humble route for the majority of the regular season. Once the trade deadline rolls around, however, it's hard to imagine the second overall draft choice of the 2011 NBA draft staying put.
Minny's D-Will is going to be on the move. He'll make sure of it.
2012 Season Averages
21.5 MPG, 12.98 PER, 8.8 PPG, 4.7 RPG, 41.2% FG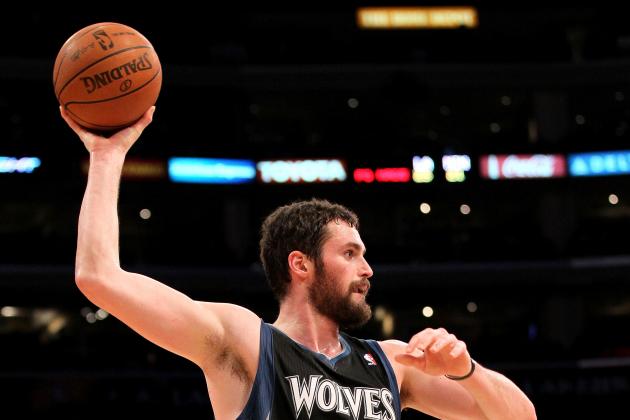 Stephen Dunn/Getty Images

Position: Power Forward
Age: 23
Experience: 4 Seasons
Kevin Love has always appeared to be an even-keeled player who places his team above his dreams of individual accolades. With that being said, it's clear Love is interested in nothing less than a postseason appearance.
Considering he has never made the NBA playoffs through four grueling seasons, it's safe to say that the dismal nature of the Minnesota Timberwolves has begun to test Kevin Love's patience.
Patience that is running out, as Love told Yahoo! Sports (h/t ESPN.com):
My patience is not high. Would yours be, especially when I'm a big proponent of greatness surrounding itself with greatness? All these (Team USA) guys seem to have great players around them.

It's tough seeing all these guys that are young and older who have all played in the playoffs. When they start talking about that, I have nothing to talk about. If I don't make the playoffs next year, I don't know what will happen.

[I'm happy with my contract] but like anybody else, I want to win.
Could this lead to the Minnesota Timberwolves losing their second superstar power forward in less than a decade? While fans of the T-Wolves will answer "no," there is a grand possibility that it will occur.
Andrei Kirilenko was impressive during the Olympics, but he hasn't played in the NBA in over a year, when he was in the second year of a decline. Brandon Roy, meanwhile, will be playing every game with virtually no cartilage in his knee.
Throw in the question marks surrounding Ricky Rubio's full recovery, and you have anything from a postseason berth to a top-10 draft choice. If it's the latter, Love could be requesting a swap.
2012 Season Averages
25.41 PER, 26.0 PPG, 13.3 RPG, 2.0 APG, 37.2% 3PT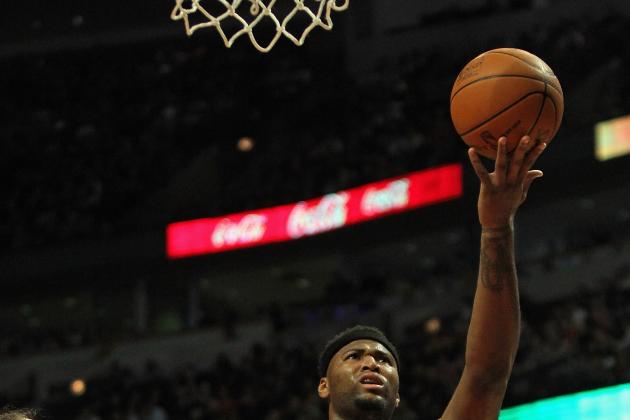 Jonathan Daniel/Getty Images

Position: Center
Age: 22
Experience: 2 Seasons
The second member of the Sacramento Kings is a player who has never seemed too pleased to be wearing their jersey. Unfortunately, he also has the ability to be the next legendary big man.
DeMarcus Cousins could be the franchise centerpiece or the one who got away. At this point in time, it's hard to write the latter off as improbable.
DMC's on-court brilliance has been marred by questions about his maturity and body language. He's also had public clashes with former coach Paul Westphal and USA Basketball chairman Jerry Colangelo.
Colangelo credited this to a lack of respect, saying (via Sporting News):
Show respect to players, and you get respect back. He needs to mature as a person, as a player if he's going to have an outstanding NBA career. So before there's discussion about him being part of our program, he has a lot of building to do...he has a lot of growing up to do.
Tack on Carmelo Anthony's complaint about Cousins' unnecessarily hard fouls, and you have yourself the quintessential loose cannon. To think that demanding a trade is out of the question would be naive, to say the least.
2012 Season Averages
21.72 PER, 18.1 PPG, 11.0 RPG, 1.6 APG, 1.5 SPG, 1.2 BPG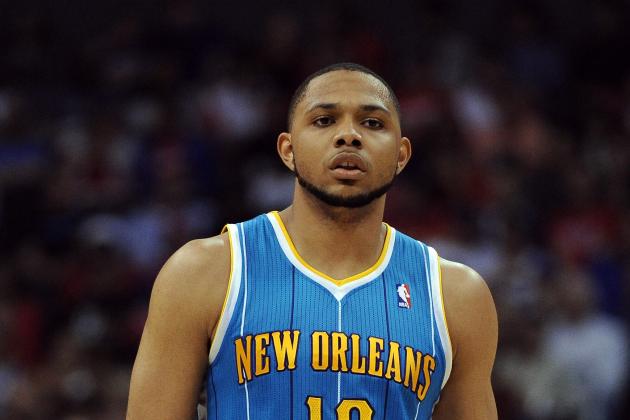 Harry How/Getty Images

Position: Shooting Guard
Age: 23
Experience: 4 Seasons
One of the most under-reported stories of the offseason came out of New Orleans, where the Hornets re-signed star guard Eric Gordon under peculiar circumstances. Contrary to any sign of rationale, this move came against Gordon's wishes, as he had hoped to sign with the Phoenix Suns.
Jeff Zillgitt of USA Today has the words straight from the rising guard's mouth:
This new deal is built for me to stay in New Orleans...the interest wasn't there. I have to move on, and I'm just a basketball player at the end of the day. Wherever I'm at, I just have to play ball. But right now, it's going to be for the Phoenix Suns.
While a select few have come to believe that the New Orleans Hornets are prepared for a run toward the postseason, they are not. Anthony Davis may have gained valuable experience, but he remains a rookie who won't supply much help on offense until he has time to develop.
Ryan Anderson, meanwhile, performed poorly in Dwight Howard's absence during the 2012 season and may not be as efficient a scorer or rebounder. Austin Rivers is yet another rookie, and Gordon himself has never been on a winning team.
If the Hornets start losing and the Phoenix Suns start winning, expect frustration to boil over and the trade demands to begin. Otherwise, expect a breakout season from the former Indiana Hoosiers star.
2012 Season Averages
9 GP, 19.23 PER, 20.6 PPG, 3.4 APG, 2.8 RPG, 1.4 SPG