WWE Raw Live Results: Post-SummerSlam Reaction and Review for August 20, 2012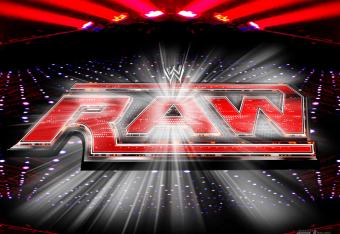 wwe-wallpapers.com

Welcome to the Bleacher Report live blog for Monday Night Raw where we cover all the action as it happens live on television.
Tonight we will see the fallout from SummerSlam including where Brock Lesnar goes from here, how the WWE Champion feels about his level of respect following his win and much more.
SummerSlam only saw one title change hands, and it just so happened during the pre-show when Antonio Cesaro defeated Santino to win the US title.
Since we typically see the US Champion on Raw and the IC Champion on SmackDown we could see Cesaro tonight, but WWE just throws the mid-card champions between shows without any rhyme or reason.
If Sheamus is in the house tonight then it is always possible we could see Dolph Ziggler cash in his Money in the Bank case, especially since he will be looking to redeem himself after his loss to Chris Jericho at SummerSlam.
Readers are encouraged to engage in debate and discussion in the comments section, so make sure to voice your opinion as the show airs.
Make sure to bookmark this page and come back tonight when Raw goes on the air live for full coverage and analysis of the SummerSlam fallout and beginning of the road towards Night of Champions.
That was a very strange show. I don't think it really accomplished anything other than naming a top contender for layla's Divas title.
Thanks for joining me for the live blog and feel free to keep the conversation going in the comments section below.
Cena says the reason Punk still sees all his merchandise after not having been champion in so long is because he has always had mutual respect with the audience.
Cena mentions some local stuff for Fresno to get some cheap pops to show why his fans like him.
Cena says he has to believe he is the best so his fans will think he is the best. He brings up his loss to the Rock.
Cena brings up his 380 day reign as champion. Wow! Cena says CM Punk is in the backseat because all anyone remembers is his blowing Vince McMahon a kiss.
Cena basically says he will not say CM Punk is the best in the world. He says Punk can choose anyone he wants because he knows he will get another title shot some time down the line.
Cena has a big head to say that CM Punk's existence will be defined by beating Cena in his home town.
Cena leaves the ring after saying Punk needs to choose him to show he has respect for the title. Punk turns back around to Jerry Lawler.
He still wants an apology. Jerry takes off his headset and gets in the ring. Lawler apologizes but Punk doesn't let him leave the ring.
Punk wants Lawler to say he is the best in the world. Lawler won't say it. Punk kicks him in the back of the head as he tries to leave the ring.
If anyone still doubted his heel turn, there is your proof. Attacking Lawler is something WWE would only have a heel do.
Punk grabs his title and stands over Lawler. The show ends with the crowd booing Punk.
CM Punk is out after the break wearing his Hart inspired boots from last night. CM Punk takes the mic and leaves the ring to address Jerry Lawler.
He wants Lawler to admit that when he said CM Punk has turned on the WWE Universe that he was lying. Punk asks that he at least apologize.
Cena's music hits before Lawler can say anything and Punk just keeps staring at Lawler as Cena comes out.
Punk gets back in the ring and asks Cena why he couldn't have waited longer to come out. Punk mentions how he has been taking a back seat to others while he has been WWE Champion because his matches do not end up as the main event of PPVs.
He says fans always ask him why he isn't in the main event. A CM Punk chant breaks out as he says he did all that out of respect.
Punk says he is making Cena the number on contender because he needs to beat him again because he still see a bunch of people wearing Cena merch in the audience.
CM Punk gets to the point. He says if Cena wants the title shot then he has to say CM Punk is the best in the world.
CALLED IT!!!
Wait a second. WWE shows a commercial, then they show CM Punk for two seconds and then we go to another commercial?
I guess this means Jericho is gone for awhile. This is a big win for Ziggler. He won about as clean as he ever has and sending Jericho out the door is something he can brag about for awhile.
Jericho grabs the MITB case from Vickie and Ziggler stares him down. Jericho hits Ziggler with it a couple of times before hitting a Codebreaker to add insult to injury.
So long, Jericho. See you in a few months.
Jericho slowly walks up the ramp as the fans cheer him on. He is bleeding as little from his cheek as he takes one last look at the crowd before the break.
Jericho vs. Ziggler part 2
This match is brought to you by the remake of a Stallone movie that was the reimagining of a graphic novel that did not sell well in the first place.
After the break we see Ziggler is still in control of Jericho with a headlock, but Jericho fights to his feet and Jericho puts him right back on the ground.
Ziggler shows off a bit with a headstand/headlock. Lawler mentions some tweets from a Kardashian in what is the final nail in his coffin of sadness.
Ziggler keeps Jericho grounded, but Jericho is able to come back and hit a flying double axehandle.
Jericho gets Ziggler on the top turnbuckle and he climbs up with him to hit a move that was clearly supposed to be a hurricarana but he locked his legs under Ziggler's arms instead of around his head.
It actually looked kind of cool the way he did it.
Ziggler goes for the Fame-asser but Jericho catches him and tries for a Walls of Jericho. Ziggler breaks free but he can't hit the Zig Zag and Jericho hits the running bulldog.
Ziggler gets the knees up when Jericho goes for the Lionsault and he hits the Zig Zag for the win.
Winner: Dolph Ziggler
Jericho vs. Ziggler Part 1
Jericho gets the early advantage but Ziggler comes back after the ref pulls Jericho back from the corner.
Ziggler hits some offense but Jericho turns it around with a boot to the face and a missile dropkick.
Ziggler lands on his feet when Jericho throws him to the outside but Jericho dropkicks him off the aprons anyways.
Vickie comes out after the break to bring out Dolph Ziggler. I hope they outdo their match from last night.
Vickie is shown freaking out backstage at the possibility of Dolph losing his 'MITB case. Dolph gets a little mad because it is him who is putting everything on the line.
We go to yet another commercial. So that segment was basically a video package, an app plug and a backstage segment. Wonderful time management skills, WWE.
Another awesome Wade Barrett promo airs after the break.
We get a replay of earlier when Heyman declared Lesnar to be the new King of Kings.
What is a Brocktagon anyways? Is it a flabby octagon?
Pease don't ll me, Brock Lesnar.
A Tout is shown of Lesnar claiming he is never coming back to WWE. Cole and Lawler plug Ziggler vs. Jericho II for after the commercials.
I wonder if Eve was supposed to land on the apron. Kaitlyn looked really shocked when she won and so did Layla.
Divas Battle Royal for a title shot
Tamins throws some of the divas around in the early going. Two Divas roll out of the ring and eliminate themselves.
Nattie and Tamins try to eliminate Kaitlyn but Kaitlyn fights them off. The cwd is absolutely dead for this one.
Even the announcers don't care about what is happening in the ring. Cole sarcastically says "Rivetting action here on Monday Night Raw."
Natalys gets eliminated, followed by Alicia Fox and Tamina. Eve and Kaitlyn are the only ones left.
Kaitlyn eliminates Eve to win the match
Winner: Kaitlyn
Kane gives Ryder a Tombstone Piledriver before heading to the back. I have no idea where Miz ran off to.
Cols throws to a video of Cena from after his match last night where he calls CM Punk really lucky to still be champion.
Matt Striker is with CM Punk in the back and Punk addresses how he has beaten just about everyone.
He thanks AJ for letting him choose his next opponent, and he thinks he has made a good decision. He chooses John Cena.
He says there is one condition to the match. He says he needs to know he is respected. He does not say what that condition is, so I guess we will find out when he calls out Cena.
My guess is that he is going to make Cena say Punk is the best in the world in order to get his title shot.
Kane and Ryder vs. Miz and Bryan Part 1
Kane is out first for the tag match. Is it wrong that watching Kane throw Josh Matthews clear across the room makes me laugh?
Ryder is hesitant to get in the ring with his partner. Bryan rips up some kids sign that says Yes Yes Yes before the Miz comes out to complete the entrances.
I would not be shocked if they threw to another commercial right now.
Bryan and some guys scream yes and no at each other to continue Bryan's streak of having great fan interactions during his matches.
Bryan tags Miz in as soon as the bell rings and Kane pulls him into the ring to start beating on him. A Ryder chant breaks out as he gets a tag from Kane.
Ryder runs Miz into the corner. Miz hits a pair of knees to Miz's face followed by a big dropkick. Miz hits a running boot for a near fall on Ryder.
Bryan tags in and hits Ryder with a few knees to the back before focusing holding out Ryder's arm to taunt Kane to tag him.
Ryder gets several kicks to the chest and Bryan finishes it up with a big knee drop for a near fall.
Bryan taunts Kane some more before tagging in Miz, who kicks Ryder right in the face while Bryan holds him.
Ryder fights out of a rear chin lock only to get dropped with a neckbreaker for another near fall. Bryan tags in again and keeps punishing Ryder with kicks as the crowd chants yes with each kick.
Bryan accidentally hits Miz and Ryder is able to make the tag to Kane. Miz jumps off the apron so Bryan is left alone with Kane.
Bryan hits Kane once and then bails through the crowd to escape Kane. Kane goes back in the ring and Chokeslams Ryder before he starts tearing the ringside area apart.
Winners: Kane and Ryder by forfeit (I think)
Cole throws to a video of Big Show after his match last night where he was freaking out about being double teamed.
Cole plugs the tag match between Ryder, Kane, Miz and Daniel Bryan before another commercial.
David Otunga vs. Big Show
Big Show's music hits and Otunga stops mid-pose to freak out. So is Big Show a baby face in this match?
Show goes right after Otunga and he hits him with big chops and a body slam. Big Show picks Otunga up and proceeds to hit him in the ribs with multipls punches.
Otunga hits Show in the gut a few times but Show just swats him down. Big Show hits a big chop in the corner that will probably leave a huge welt.
Show calls for the WMD and he hits it for the pin and the win.
Winner: Big Show
David Otunga is out after the break to face his mystery opponent.
Props to Matt Wood for having the best Brodus Clay comment.
They show a replay of HBK's arm getting broken by Lesnar before they go to his interview. Michaels says he knows what is going through Triple H's head right now.
He says nothing can prepare you for the revelation that it is time to retire. He speculates that this could indeed be the end of Triple H.
He says Triple H has integrity and Heyman and Lesnar do not. Michaels says he told Hunter he couldn't beat Brock Lesnar because that is what Triple H needed to hear.
Michaels is getting a little teary-eyed as he says Trips has nothing to be ashamed of. Michaels acts as if he is giving Triple H a send off speech. We go to commercial with an image of a fallen Triple H.
Clay attacks Sandow after the match and hits a suplex followed by the big splash to top things off. Clay's music hits and he celebrates his loss with the Funkadactyls. Some kids join him in the ring.
Shawn is shown being mic'd up for his via satellite promo after the break.
Brodus Clay vs. Damien Sandow
We see a replay of Damien Sandow attacking Clay a couple weeks ago. Sandow is out after the break.
Sandow goes for Clay's knee right away but Clay fitghts him off using his superior power. Sandow tries again but Clay slams him to the mat with ease.
Clay talks some trash before throwing Sandow in the corner and then hitting s big splash on him in the corner.
Clay hits a running headbutt to knock Sandow off his feet again. Sandow avoids Clay in the corner and he rolls Clay up for a pin and the win.
Winner: Damien Sandow
After the break we get a replay of Antonio Cesaro from last night's SummerSlam pre-how. We then get another video highlighting the week of Summerslam in L.A.
Brodus Clay is out with the Funkadactyls for a match.
Sheamus smiles as Orton celebrates and Ricky helps ADR back up the ramp. Cole hypes Punk getting to choose his next opponent.
They cut to a video from after the WWE title match with Punk talking about how he almost got screwed.
Alberto Del Rio vs Randy Orton
Sheamus' music hits after the break and it looks like he is coming out to watch this match up close and in person.
Orton starts off string with some rights and a dropkick for a one count. Orton hits a shoulder block and Del Rio takes a powder.
Orton hits a slingshot suplex on Del Rio for a near fall. He starts circling Del Rio, stomping on various body parts.
Orton hits the leaping knee drop for a near fall. Del Rio rakes the eyes of Orton. He snapmares Orton and hits a big kick to the head for a near fall on the Viper.
Orton avoids Del Rio in the corner and scores a roll up for a near fall. Del Rio hits his own dropkick for another near fall.
Del Rio locks in a headlock on Orton before hitting a beautiful snap suplex. Del Rio mocks Orton by punching the mat.
ADR climbs to the top turnbuckle and Orton drops him on the turnbuckle crotch first. Orton climbs up and hits the superplex for another near fall.
Del Rio runs into a few clotheslines and a big powerslam from Orton. Randy pulls Del Rio in for the rope hung DDT but Del Rio drops him over the top rope and then hits an enziguri for another near fall.
A lot of good back and forth action in this one.
Orton hits his signature backbreaker but Del Rio gets up quickly and hits a couple kicks before Orton hits a neckbreaker for yet another near fall.
Orton hits the rope-hung DDT in the corner and that sets him up for the RKO. Ricardo gets on the apron and Sheamus scares him off.
Del Rio surprised Orton from behind with a back stabber. Sheamus tells the ref ORton's foot is on the rope and it breaks up the pin.
Orton hits the RKO out of nowhere and pins Del Rio for the win.
Winner: Randy Orton
This article is
What is the duplicate article?
Why is this article offensive?
Where is this article plagiarized from?
Why is this article poorly edited?