Fantasy Football Picks 2012: Smart Choices Every Owner Should Consider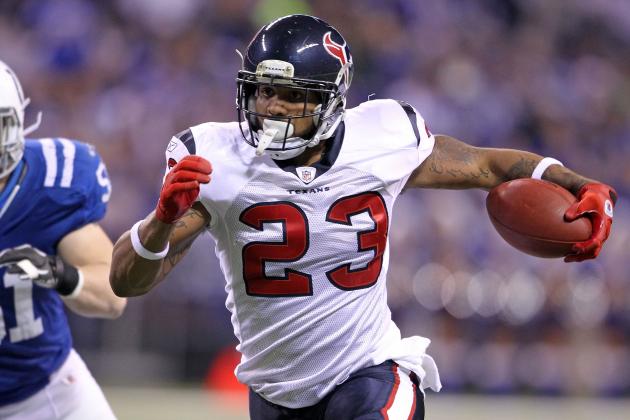 Andy Lyons/Getty Images
Arian Foster will be picked No. 1 in many drafts
The best time of the year is once again upon us.
No, I'm not talking about summer vacation, the homestretch of the MLB season or the upcoming Labor Day.
It's fantasy football draft season, of course, and with it comes many tough decisions to make.
All leagues are won through smart additions from the free-agent pool and sharp-witted decisions while drafting. With free agency still a couple of weeks away, now is the time to draw up a game plan for the draft.
These are the smart choices all championship-minded fantasy owners should consider on draft day.
Begin Slideshow

»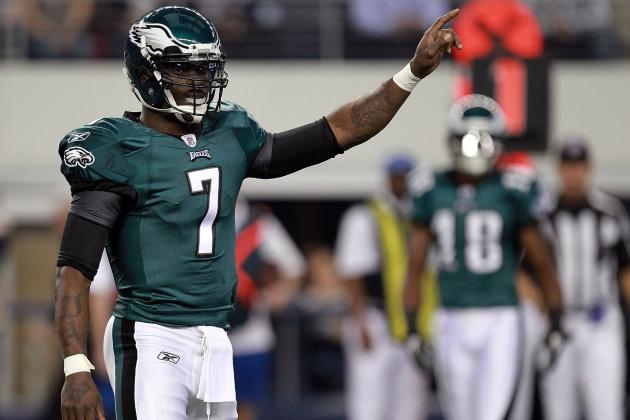 Ronald Martinez/Getty Images

In 2011, Michael Vick put up one of the best fantasy seasons in years. He has a solid chance at returning to such prominence this season.
Yes, yes. I know what you're thinking. He's too injury prone! He doesn't slide! Too small! I want a healthy quarterback like Aaron Rodgers or Tom Brady!
It's correct that Vick is injury-prone. However, his risk/reward is too great to ignore. If Vick stays healthy, your team automatically contends for a championship. It's as simple as that, and there's not one other player in the league who can offer that.
And while an injury would certainly be devastating to your fantasy team, this season's quarterback field offers a lot of backup protection.
According to ESPN's average draft position (ADP), you can draft Matt Schaub at 83, Jay Cutler at 93, Andrew Luck at 111, Alex Smith at 115 and Carson Palmer at 139. All of these players could justify a starting job on your fantasy team, let alone a backup spot.
Draft Vick with confidence in the first three rounds and pair him with a good backup once your roster fills out. If he slips into the 30's, don't think twice.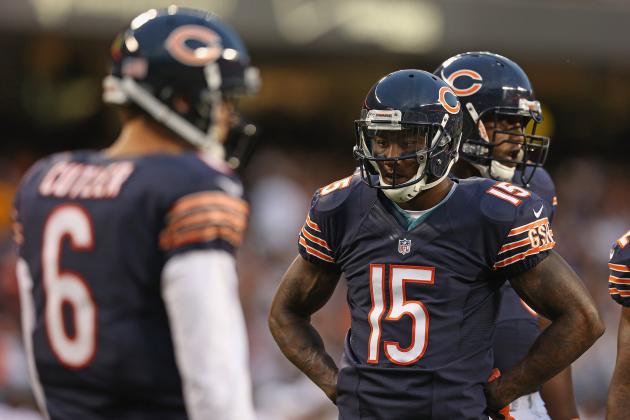 Jonathan Daniel/Getty Images

This season, Brandon Marshall will once again emerge as one of the league's premier wideouts. Draft him accordingly.
Marshall is being picked in the mid-30's, according to ESPN's ADP. This is just too low, because Marshall has just about everything going right for him this season.
Marshall is the team's unquestioned No. 1 WR this season. Sorry Alshon Jeffery, maybe in a few years. Marshall also has his health and played in all games but one last season. Can Andre Johnson say that?
Marshall is also a master of consistency, catching at least 1000 yards every year since 2007.
Most of all, he once again has pass-happy Jay Cutler as his quarterback. The duo dominated in Denver, making Chicago his best situation in years.
Marshall may have some off-the-field issues to deal with, but these issues have never affected his fantasy numbers. Draft Marshall as your No. 1 wideout as soon as the early third round.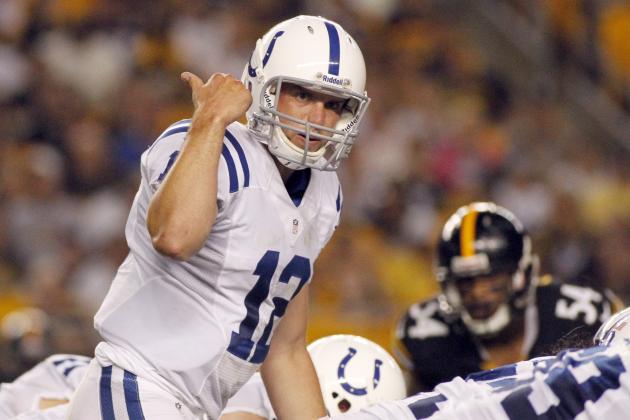 Justin K. Aller/Getty Images

If you decide not to draft an elite quarterback (Rodgers, Brady, Brees, Newton or Vick), just sit back, relax and wait to pick a QB.
Matt Schaub, Jay Cutler and Andrew Luck are all, in my opinion, ready to throw for 3500 to 4000 yards a piece. Why reach for the risky Peyton Manning or banged-up Ben Roethlisberger when you can grab a safer QB with almost as much upside in the ninth or 10th round (or later)?
Of the three, Cutler is my favorite, and I even went so far as to call him the biggest steal of the entire fantasy draft.
Waiting to draft a quarterback also allows you to assemble a dominant receiving core, best-in-league running backs and even solid tight ends.
In other words, you can have your cake and eat it too if you wait to draft a QB.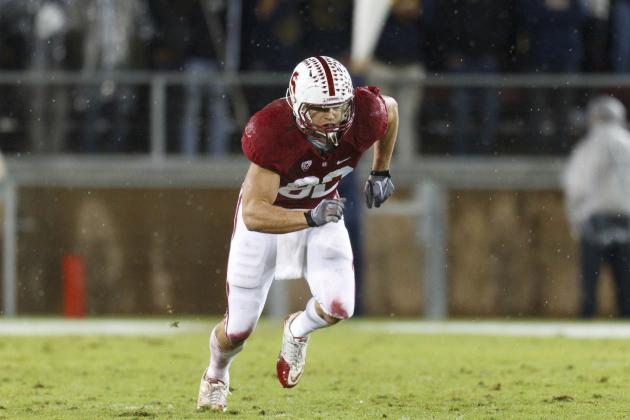 Jason O. Watson-US PRESSWIRE

There's no need to burn an early pick on a TE this season, because Colts rookie TE Coby Fleener will provide nice production out of the late rounds.
Don't worry about fellow rookie TE Dwayne Allen. The Colts will play Fleener and Allen, not one or the other.
Additionally, Fleener, who averaged 19.6 yards per catch in his last year at Stanford, is more of a receiver than Allen, who will be doing most of the blocking.
More importantly, Luck and Fleener already have brilliant chemistry. The pair destroyed Pac-12 opponents at Stanford last season. This possibly makes Fleener Luck's No. 2 target behind Reggie Wayne.
While Vernon Davis, Antonio Gates and Jermichael Finley will definitely post better numbers, pass on all of them in the mid-rounds because Fleener can be drafted for next to nothing. He may establish himself as one of the league's better TEs as early as this year.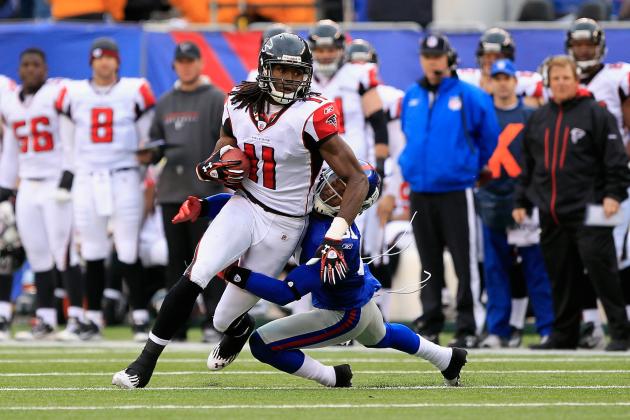 Chris Trotman/Getty Images

If you watched Julio Jones play at all last season, you probably know that he will soon be considered one of the best WRs in the NFL.
Jones is ready to establish himself as one of the best. Unfortunately, he's not being drafted that way.
According to ESPN's ADP, Jones is getting picked in the fourth round. That's way too low, folks, considering how talented he is and how well he fits with Matt Ryan and the Falcons.
Jones is ready to post second-round numbers this season and is the team's best wideout. Sorry Roddy White, this year belongs to Julio.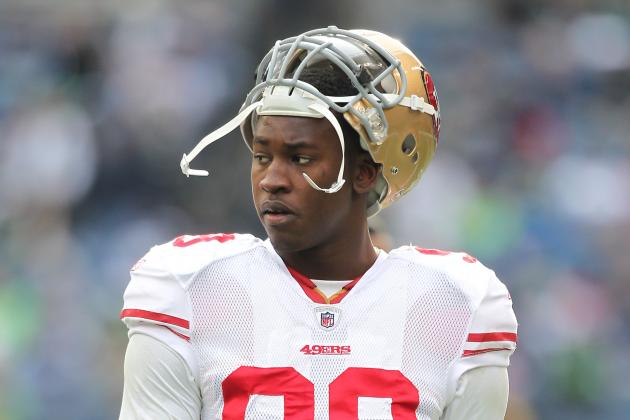 Otto Greule Jr/Getty Images
49ers defensive star Aldon Smith
The 49ers defense is getting picked on average at No. 70 in ESPN drafts. This may be the greatest fantasy atrocity in years.
Instead of drafting a defense, arguably the least important position to draft, you can draft your starting quarterback, take a solid tight end or steal a running back. Robert Griffin III, Jason Witten and Doug Martin come to mind.
Let some other guy be the sucker. No matter how good the 49ers defense may be, fill out the important positions before drafting a defense. There's too much value in the late rounds to miss out on.