Ranking Every MLB Non-Contender's Fan Support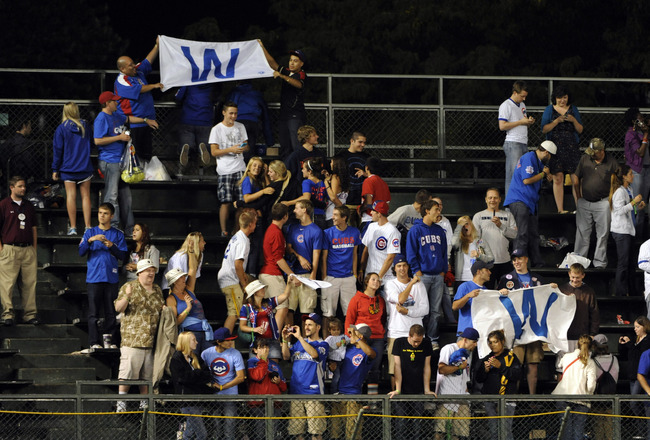 David Banks/Getty Images
It is hard to root for a team when they're losing. However, that definitely does not mean that you should stop doing it.
In fact, some people would even argue that sticking with your favorite Major League Baseball team through thick and thin proves that you are a true fan rather than just a member of the bandwagon.
This year is no different. Some teams have already fallen out of contention and their fans now have to make a decision. Are they going to fight through the tough times or are they already thinking about football season?
In this article, we look at 10 of the teams who are at least 10 games out of either their division race or the wild-card race and see how their fans are backing them up.
All attendance figures are drawn from ESPN's 2012 Attendance Report.
10. Cleveland Indians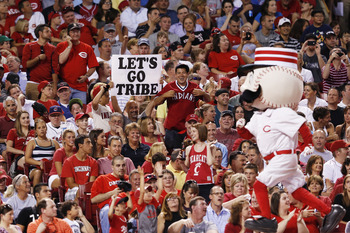 Joe Robbins/Getty Images
The Cleveland Indians have been having a difficult season. On top of that, they haven't even filled the stadium half-way on average during their home games.
Their fan base doesn't seem thrilled at all. Here are few of the reactions on Twitter to their recent performances.
"The #Indians ownership has created a culture where mediocre baseball is defensible and no one is held accountable. Root of every problem." @TJZuppe

"Little League baseball at its finest. #Indians #Circus" @CaminoTribe
This is definitely not indicative of indicative of fan support.
9. Houston Astros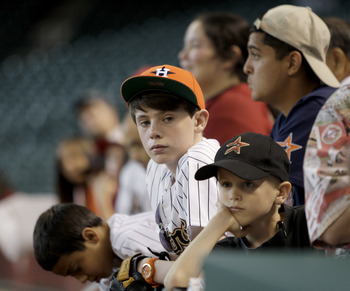 Thomas Shea/Getty Images
The Houston Astros haven't been good for a while so it is definitely a difficult task to excited about them.
You know that attendance hasn't necessarily been good when you see tweets like this coming out of their fan base (although I personally think it is kind of funny):
"@randymcilvoy Roger Clemens signing with the @sl_skeeters will drive fan attendance past the #Astros. #smartmove #goodbusinessdecision" @dmoore4
For those who don't know, this is a reference to an independent league game that Roger Clemens will be pitching in.
Regardless, the Astros have been selling only 50 percent of their tickets this season and that is definitely a difficult situation.
8. San Diego Padres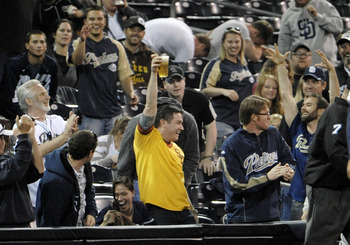 Denis Poroy/Getty Images
There could be more excitement around the San Diego Padres for the rest of the season because of their ownership overhaul.
Also, they no doubt helped their fan support by refusing to sell the deadline. Sales aren't popular, so that will be beneficial in the long run.
Ultimately, the San Diego Padres need to start producing results if they want to bring fans back to the ballpark. The steps are coming together right now and they definitely seem to have a brighter future, but that future needs to get here.
7. New York Mets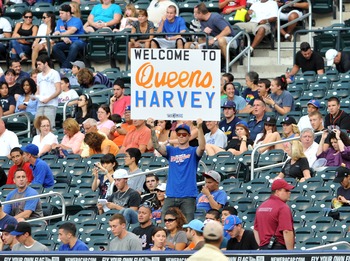 Jason Szenes/Getty Images
New York City is a tough one. The New York Mets have pretty good attendance with approximately 70 percent of the seats filled on average.
The problem is that there are so many people in New York City only a very small percentage of them have to turn up to make that stadium look full.
However, results are results and people are still coming to watch the Mets play. The success of Matt Harvey along with David Wright's typically strong performance might be helping that out. Also, RA Dickey is looking like a Cy Young candidate, so there is a lot to be excited about for Mets fans.
6. Colorado Rockies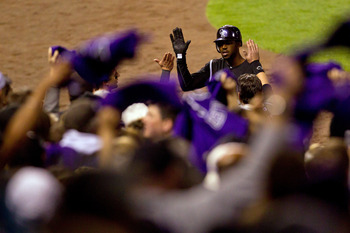 Justin Edmonds/Getty Images
The Colorado Rockies were incredibly disappointing this year. Here is a tweet that sums up the entire season:
"This inning has gone terribly wrong for all #Rockies fans.. kinda how our entire season has been, This game is not over yet!" @RockNationCo
That last line says it all. The game is not over yet, and a lot of fans have still been coming out to watch the Rockies.
There is definitely hope in Colorado with the likes of future stars Carlos Gonzalez and Troy Tulowitzki helping keep the fans coming out.
5. Milwaukee Brewers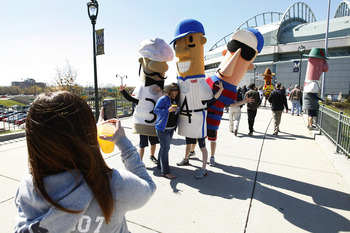 Mike McGinnis/Getty Images
The Milwaukee Brewers have actually been way above .500 at home this season, so perhaps that is one reason why fans are coming out to support the team.
As a testament to that, Milwaukee Director of Media Relations Mike Vassallo tweeted out that the game on Sunday, August 19 was indeed a sellout.
This team has been incredibly hot lately and that may have contributed, however, the fact that they actually managed to sell out their ballpark this late is obvious proof of the loyalty of their fans.
4. Miami Marlins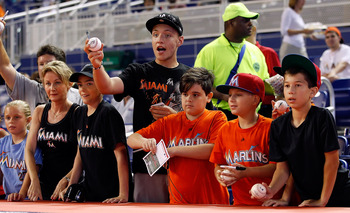 J. Meric/Getty Images
The Miami Marlins came into the season expecting huge things. They really broke the bank on the free-agent market this past winter and expectations were high.
Those expectations ended up being wrong. The Miami Marlins have been incredibly disappointing, but they have still been averaging about 75 percent capacity over the season.
Having a great ballpark definitely helps keep the fans around. Plus, even though the Miami Marlins are definitely not tearing up Major League Baseball, people still want to see them play baseball.
3. Minnesota Twins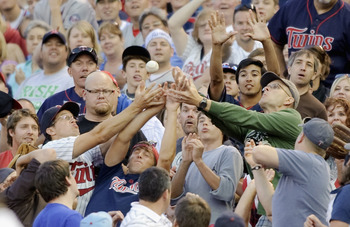 Hannah Foslien/Getty Images
The Minnesota Twins have not been good for a few years now but they have a beautiful ballpark at Target Field, and the fans are coming to fill it.
The Minnesota Twins don't seem to be as strong on Twitter as some of the other teams on this list, but I couldn't manage leaving them off simply because they are 15 games out of any race but nearly 90 percent of their stadium is still full!
Part of that probably comes from the fact that Joe Mauer is finally back and there seems to be hope again for the future.
2. Chicago Cubs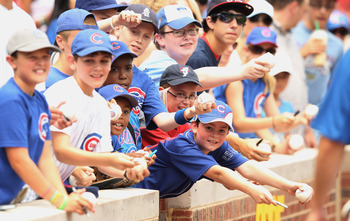 Scott Halleran/Getty Images
Chicago Cubs fans have not been rewarded with a World Series for an incredibly long time, but they are still coming out in great numbers.
It seems that many of them are also focused on the future. Looking around Twitter with the hashtag #cubs, there seems to be a lot of buzz about the future. Given the recent extension of Starlin Castro, that doesn't make sense.
Even with this optimism and some great attendance numbers, there are still some entertaining cynics on Twitter.
"It's a shame the Astros will be in the A.L. next season. They make the #Cubs look like a good team. #TCM" @totalcubsmove
1. Philadelphia Phillies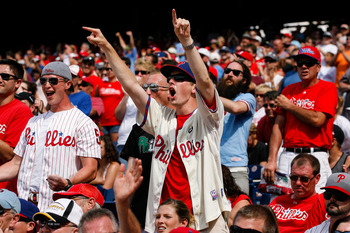 Brian Garfinkel/Getty Images
The Philadelphia Phillies fans are definitely not happy with how this season has been going, but they still have the best home attendance in baseball. Some of that could definitely be drawn from the past few years of success, but at this point, you'd expect some of that to have dropped off.
Going to Twitter also shows a similar amount of hope. Here's just one example.
"As long as the players still believe and we're not mathematically eliminated, I'll have hope. #Phillies" @philly_sports_
Philadelphia is a proud city, and they are still turning out to support their baseball team.
Whether you think I know everything or nothing about Major League Baseball, you should follow me on Twitter or become a fan on Facebook and keep in touch. I love hearing what you all have to say!
Keep Reading