WWE: 7 Reasons AJ Lee Will Be a Short-Term GM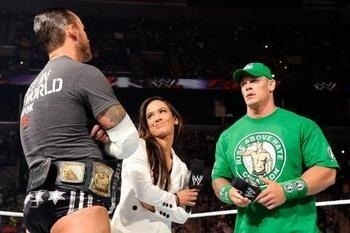 photo from wwe.com
Since being appointed as the new general manager on Raw's 1,000th episode three weeks ago, AJ has been all over WWE programming, giving orders, making matches and dishing out punishments as she attempts to preside over the chaotic, unruly show.
Whether or not she's doing a good job remains up in the air: Some like her, and see her as a great, intriguing on-screen character who's helping the show. Others find her over-exposure super-annoying and think she's doing the product more harm than good.
Regardless, fans shouldn't get too used to her in the spot, as it doesn't seem likely she will stick around in the GM role for too long.
Why? Well, here are a few reasons.
John Laurinaitis Is Due Back Soon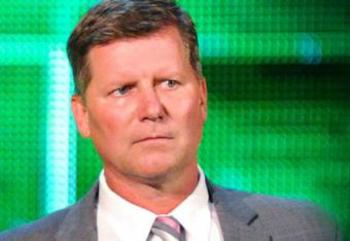 photo from wwe.com
Currently off TV selling his "firing" angle, former Raw GM John Laurinaitis is nonetheless expected back on-screen at some point soon, per recent reports. Considering it's the only role he can actually play, it seems likely WWE will place him back in his heel authority role, meaning AJ's reign as GM will come to an end.
She's Better off as a Valet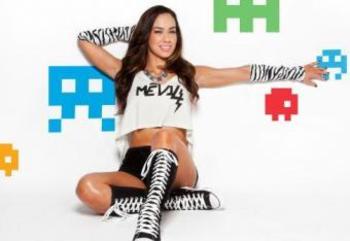 photo from wwe.com
Let's be honest: AJ isn't particularly well-suited to the role of GM. Her character is simply too unhinged and erratic to be believable as a serious authority figure in a corporate company. She tries, sure, but she simply can't pull it off.
Indeed, she was far better, and more useful, as a valet to Daniel Bryan, CM Punk and others, where her charismatic presence at ringside helped add greatly to matches and storylines.
WWE should figure this out soon, too, and put her back on the main roster.
GMs Don't Last Long in WWE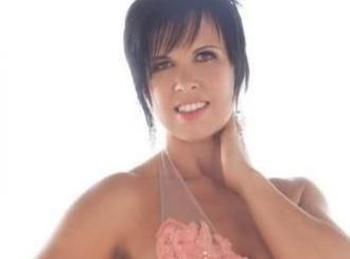 photo from diva-dirt.com
Let's be honest: Due to the fickle nature of WWE's booking team, Raw GMs don't seem to last terribly long in WWE.
How many stints has Vickie served as GM over the years? Four? Five? Anyone remember Mike Adamle's time in charge? Or Bret Hart's?
Or how about those few months a laptop was running Raw?
Heck, even John Laurinaitis, who looked to have staying power, got ousted after only a few months. Considering all this, things don't look too good for AJ's long-term potential in the role.
She Is Needed in the Divas Division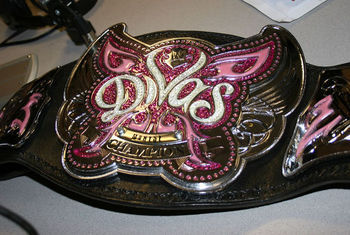 photo from wikipedia.com
As one of the few female performers in WWE who regularly garners screen-time and is over with the love crowds, AJ would be a huge asset to the company's stale and stagnant women's division, where she would likely thrive as a top baby-face challenger.
No doubt WWE, mindful of how far the division has fallen, will eventually make the call to remove her from the GM role and place her in the role of active wrestler.
Low Ratings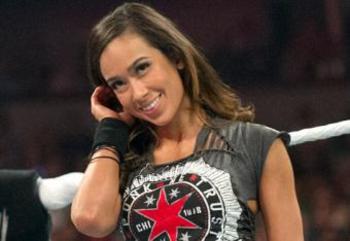 photo from wwe.com
With last week's Raw garnering a low 2.8 rating, it looks like their are tough times ahead for WWE's flagship show as it attempts to hold its audience with its new three-hour format.
Ideally, WWE will place the blame of the low numbers on their mediocre booking and the extra hour. Although it wouldn't be terribly surprising if they shifted at least some of the blame onto AJ, who is a big part of the show after all, and removed her from the GM position, citing poor ratings.
She Takes Attention Away from the Main Eventers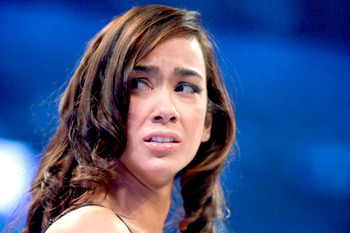 photo from wwe.com
The ideal role for a GM is to enforce the roles and make matches, but generally stay out of the way the rest of the time. Alas, AJ is plastered all over the show in segments with CM Punk, John Cena, The Big Show and others, to the point she is now actively taking away from the title picture (we saw this in her involvement with the Daniel Bryan/CM Punk WWE Championship feud earlier this year, too).
The Novelty Will Wear off Soon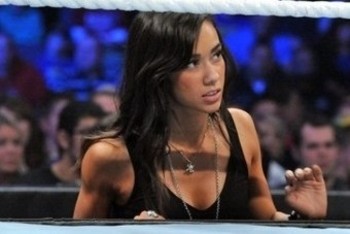 photo from wwe.com
Oh, sure; it was a fun idea as first. Hire Daniel Bryan's crazy girlfriend to run Raw and watch as she skips around everywhere and frustrates and shocks all the wrestlers with her unstable, erratic behaviour.
It has also provided some funny moments: See the clips of her forcing her ex-boyfriend Daniel to undergo a psychiatric evaluation or her completely losing it with Alberto Del Rio after he suggested she was "crazy."
However, sooner or later, likely sooner, this act will get old. WWE needs a GM who can act responsibly and enforce the roles in a professional manner. Needless to say, AJ isn't that person.
Keep Reading