WWE SummerSlam: 5 Things We Learned from WWE Title Match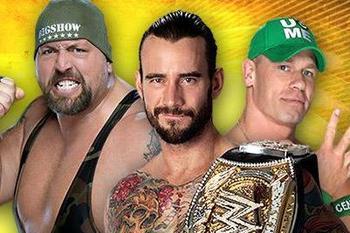 Well folks, another SummerSlam has come and gone, and CM Punk's historic reign marches on.
The Triple Threat match for the WWE title was one of the better moments of the night, and easily lived up to its expectations. Sure, the expectations weren't extremely high, but still.
The match was fun and fast paced, the controversial decision by AJ is going to stir up trouble and the ending was actually pretty surprising.
Between all of that, I think it's safe to chalk that match up as a success.
Here are a few things that I think stood out the most during the match, and what we all learned from last night's WWE title bout.
Begin Slideshow

»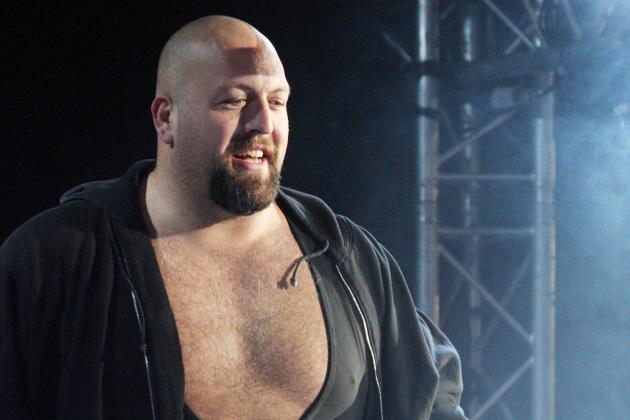 Gallo Images/Getty Images

It's going to be hard for Big Show to state his case that he deserves another shot at the strap. Sure, he was pretty dominant throughout the match, but the outcome is truly what matters.
And the outcome is that he tapped, and got pinned. Which means he technically lost not once, but twice.
Ouch, hard to argue that one Show. It looks like his time in the title picture is officially over, even after all the ass he kicked on Sunday.
Where does Big Show go from here? It's hard to say actually, but WWE always finds something for him. He's been on a nice little role recently, even with a few too many in the loss column.
Show should continue to be on the outskirts of the title picture, but realistically, his moment to recapture the gold is over, in pretty humiliating fashion.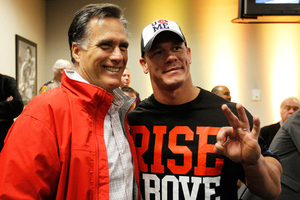 There's almost no doubt in my mind that Punk and Cena will meet each other again next month. All of the signs pointed to Cena getting a shot at retribution against Punk.
First off, he did technically make the Big Show tap, even though I have no idea why he chose to do what he did to begin with. Couldn't you have just kicked Punk off of Big Show or something? How did Cena really think that plan was going to end?
Second, he was three seconds away from recapturing the belt if not for Punk's sneaky tactics. Cena has a legitimate argument for a rematch, and there's no doubt that he'll get it within the next couple of weeks.
It's all the usual routine with WWE this time around. And it's a definite that Punk will see Cena again at Night of Champions.
Cena in the title picture is always good for WWE, and with Punk continuing to prove his might, Cena may be the only person capable of taking the champion down.
Can he do it? Only time will tell, but after the steal at SummerSlam, expect a bunch of showdowns between the two biggest stars of this company over the next few months.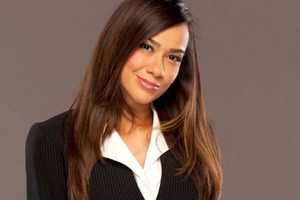 pwmania.com
AJ's general manager run is barely off of the ground yet, so it's hard to say exactly what route WWE wants to take her character.
Still, at least she's already better then a computer, so there's really no where to go but up.
AJ did make a controversial call during the WWE title match that's going to have to be explained, or at least justified, on Raw. I wasn't even certain the the GM had the power just to restart a match, but apparently she does, and she proved it last night.
But who did her decision try and benefit? Whose side is she on? Does she even have a side or is she just the ultimate fair, but crazy, general manager?
It's hard to say for certain right now, but I think AJ's new character and position still needs some time to grow, and this is a great time to do it.
For now, though, she's still one of the more unpredictable and interesting personalities in WWE, and with the way that the company seems to enjoy burying the Divas, it's great to see that she's succeeding.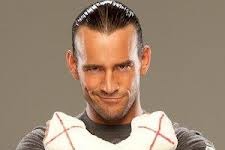 Photo found on facebook.com
At this point, I have no idea where WWE is going with Punk's character. He's clearly not a full-blown heel, but a face? That's pretty debatable now, too.
Sure, Punk didn't win his match in typical heel fashion. He didn't cheat, and he pinned his man cleanly. Still, he didn't exactly do all the dirty work himself, and he clearly pulled the rug right up from under Cena in order to win. But is that really a heel move? Or just a smart move? Or how about just a win-at-all-costs move?
With Punk's recent development, the possibilities are endless. Actually, it's kind of a genius move by WWE. With Punk's character so up in the air, it really makes the fans dissect every little thing he says or does.
It's going to be interesting to see how he defends his victory on Raw, if he decides to defend it at all. Technically, he really doesn't need to explain himself to anybody. He's still the champ, and a legitimate one at that. Being cocky doesn't necessarily mean you're a heel.
Still, I think Punk is, in fact, slowly turning heel, but I'm moving towards something big. Something that many people are hoping for, but maybe not to confident in it actually happening.
Apparently, some former wrestler is leaving Hollywood and coming back in January...and a lot of people are anticipating that he'll run right into Punk.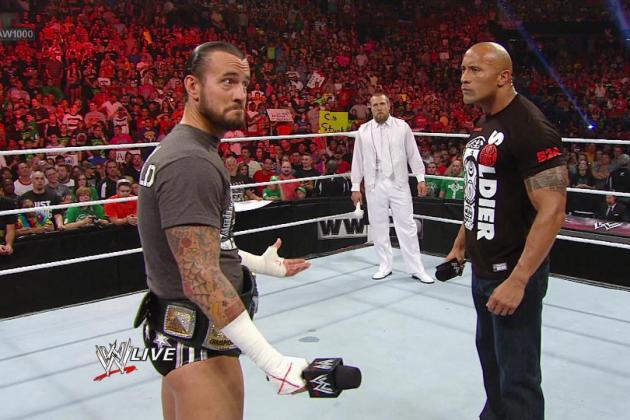 Even though it's only August, Punk's victory is a giant leap forward in his quest to go toe-to-toe with The Rock at the Royal Rumble in January.
SummerSlam has always been WWE's second biggest PPV event of the year, and if they were planning on reshaping the WWE title scene, I think they would have done it here.
Instead, Punk's title run is still chugging along, the WWE Universe is starting to recognize its greatness and it's starting to look like only one man can stop CM Punk in his tracks.
That man just happens to be The Great One, and if CM Punk can actually keep the belt up until the Rumble, it would make the stakes that much higher and the match that much more dramatic.
Seriously, a 14 month title run? That sort of stuff just doesn't happen anymore, and Punk deserves to be the guy to break the mold and make the WWE title credible again.
And if the title does end up back in the hands of The Rock? That wouldn't hurt to much either. So what if The Rock is a movie star? It's not like handing the title to David Arquette.
Or what if CM Punk actually ends up beating The Rock? Then we're talking about the most amazing thing to happen to the WWE title in years.
Either way, I think all signs are starting to point to Punk-Rock at the Rumble. This "who can stop Punk?" story line is going to continue to play out until the end of the year. Like I mentioned in a previous slide, Punk's slow, but steady heel turn should be complete just in time for January. And it's a match that EVERYBODY wants to see, or at least doesn't think it's worth complaining about.
The road to Rumble started at SummerSlam, and Punk is just going to keep on rolling.
There's not a doubt in my mind.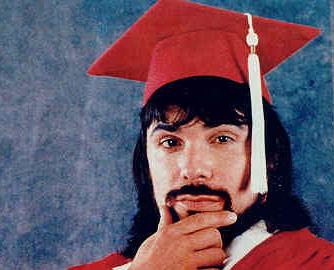 Thanks for reading. Let me know what you thought about the match.
Random Wrester (or Manager) of the Day: The Genius