Transfer Rumours: 10 Players Hoping to Move Before the Window Closes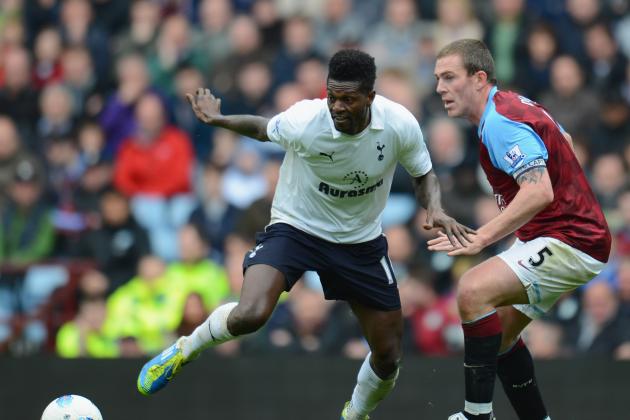 Shaun Botterill/Getty Images

Next Friday at 11 p.m., the summer transfer window closes, and there are hundreds of players across Europe that'll be looking for moves before then for a variety of reasons.
There are obvious ones, and then you'll get a move that comes out of nowhere, like when Spurs signed Rafael van der Vaart a couple of years ago.
I've been speaking about the transfer window with a couple of my friends, and there are so many potential moves out there.
I've managed to narrow it down to 10 players, but the list is in no particular order.
Let's get cracking!
Begin Slideshow

»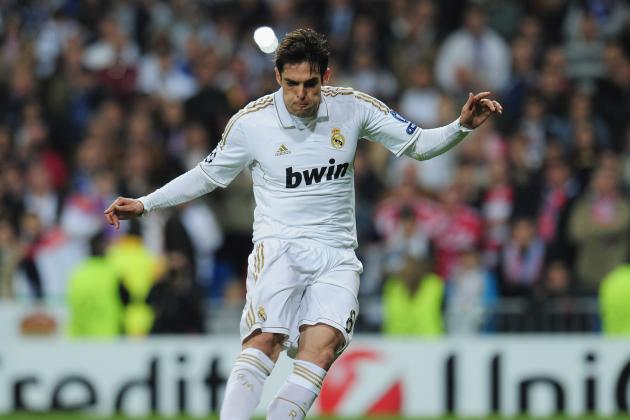 Shaun Botterill/Getty Images

As recently as yesterday, Neil Ashton and Chris Wheeler of The Daily Mail reported that Kaka had been offered to Manchester United on a season-long loan, perhaps to accommodate Luka Modric.
For one reason or another, Kaka just hasn't seemed to hit his stride in Spain.
Since he signed for them in 2009, he's only played 66 league games, which isn't a lot.
Of course, he was injured for periods, but for a player of his calibre to make such a limited number of appearances is quite shocking.
Maybe Kaka needs one last move before he retires to re-ignite his career.
Whether it's in England, Italy, France or the Far East, Kaka is too good to be a bit-part player at any club.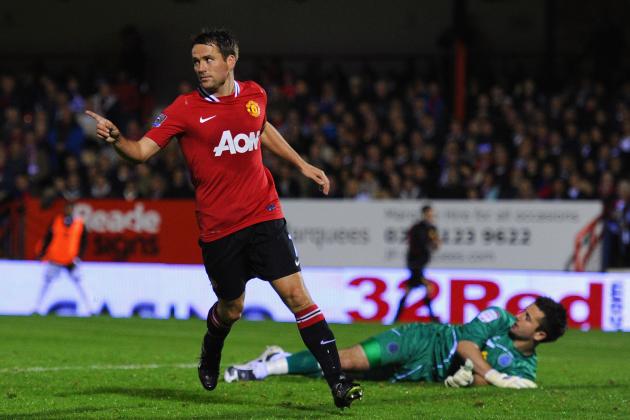 Michael Regan/Getty Images

It's sad to see the injury problems that Michael Owen's had pretty much ever since he left Liverpool in 2004.
For my money, he's the most natural goal scorer of his generation, and the fact that he's played less than 150 games in the last eight years tells you everything you need to know.
Can he still do a job when he's fully fit?
Of course he can, and the best thing about any club moving for Owen?
He's available on a free transfer.
One of the hardest things to do in football is to find a goal scorer. I'd be surprised if Owen doesn't secure a move somewhere before next Friday.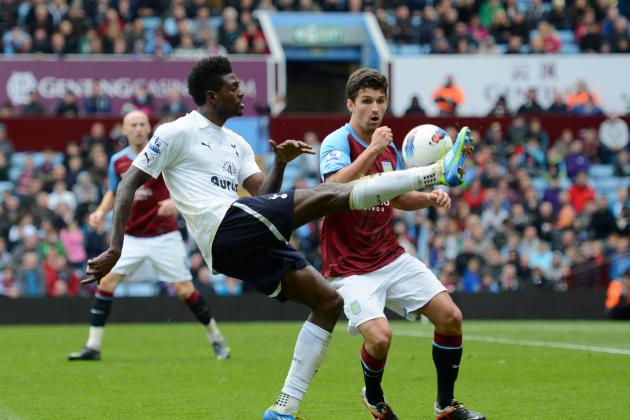 Shaun Botterill/Getty Images

After a successful loan spell at Tottenham last year, Emmanuel Adebayor is back at Manchester City.
To be honest, from the outside looking in, he doesn't appear to be part of their plans.
When you've got players like Carlos Tevez, Sergio Aguero, Mario Balotelli and Edin Dzeko ahead of you, you're probably not going to get in the team.
City have got an embarrassment of riches when it comes to strikers, and for the good of his career, Adebayor should look to move before next Friday.
In the last 18 months, he's been on loan to Real Madrid and Tottenham, so a loan move could be an option for him again.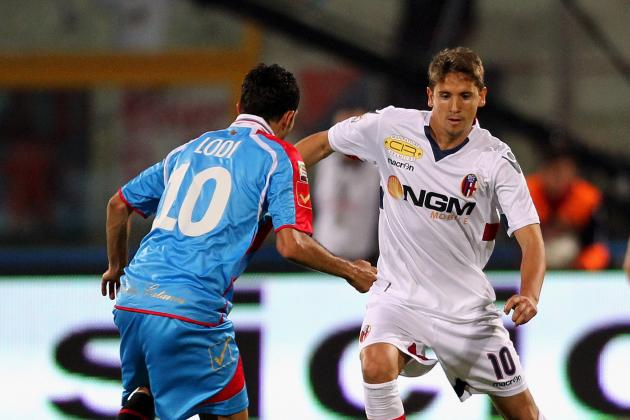 Maurizio Lagana/Getty Images

Seen here in action for Bologna, there's been a ton of speculation linking Gaston Ramirez with a move to England over the summer.
At the end of July, The Daily Mirror reported that Tottenham had agreed on a fee with Bologna, but they couldn't agree on personal terms with the player himself.
There was another twist to the story last Friday, when the same newspaper (Daily Mirror) reported that Ramirez was on his way to newly-promoted Southampton in a club-record £11.8 million deal.
Wherever he ends up, and it looks likely he'll be leaving Italy, Ramirez will be a tremendous asset.
He's a tricky winger with pace to burn, and if he does come to England, his talents will set the Premier League alight.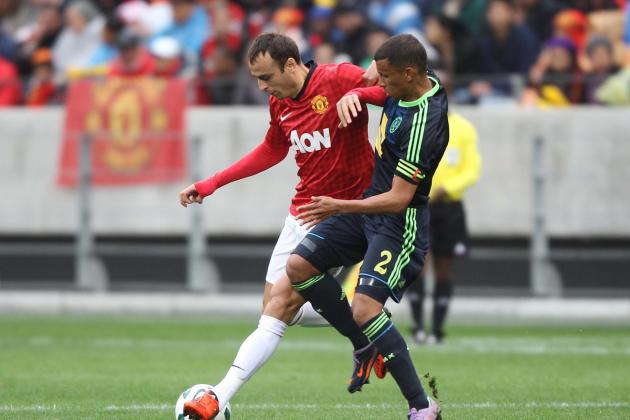 Gallo Images/Getty Images

Dimitar Berbatov doesn't get the credit he deserves.
He's an excellent, talented, skillful footballer, but over the last couple of years, he's fallen out of favour at Manchester United.
The emergence of Chicharito and Danny Welbeck, as well as the signing of Robin van Persie from Arsenal, have all pushed the Bulgarian further down the pecking order, leaving his future in jeopardy.
Where would he end up?
Barry Glendinning of The Guardian suggests Sunderland as a possible destination for the moody striker.
The Black Cats are in need of someone of Berbatov's calibre, so it wouldn't be a surprise to see him link up with one of the greatest man-managers in the league, Martin O'Neill.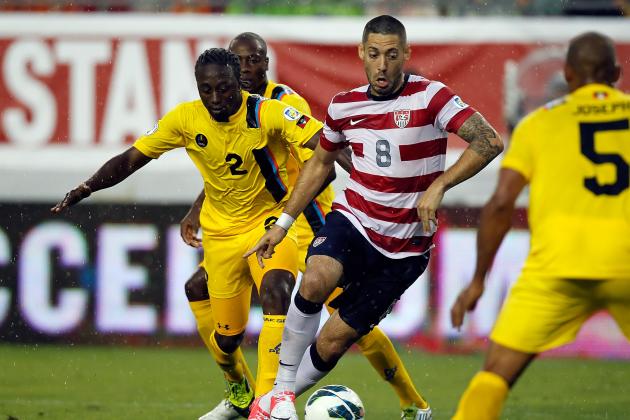 J. Meric/Getty Images

For all intents and purposes, it looks like Clint Dempsey has truly burned his bridges with his current club, Fulham.
Among other news outlets, John Cross of The Daily Mirror reported on Friday that Dempsey had been fined £25,000 for refusing to play for The Cottagers against Norwich this past weekend.
It seems as though there's no way back for Dempsey as he looks to secure a move away from Craven Cottage.
Whether he stays in the Premier League or goes elsewhere is anyone's guess, but Dempsey would be an asset to most of the clubs in England.
Dempsey's future depends on whether or not someone's prepared to put their money where their mouth is.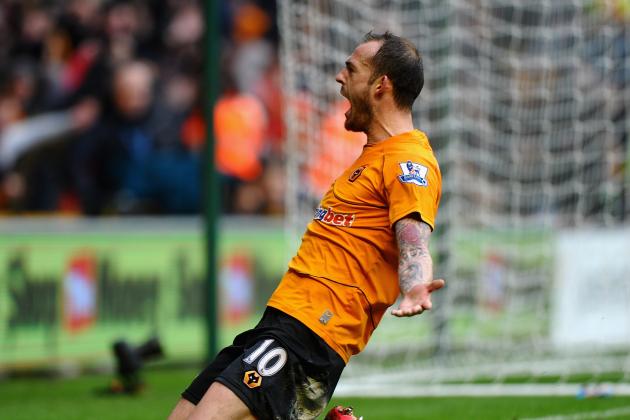 Laurence Griffiths/Getty Images

With Wolves being relegated to the Championship last season, one of their stand-out performers, Steven Fletcher, looks set to leave Molineux before next Friday.
English newspaper The Sun reported on August 9th that Fletcher had handed in an official transfer request, but Wolves wouldn't sell him unless someone met their valuation of him.
Stuart James of The Guardian reported that Sunderland's offer, which was worth up to £12 million, for Fletcher was rejected, so it seems like it's going to take a figure north of that to sign the Scottish international.
Fletcher has proved that he's good enough to play in the Premier League.
His record speaks for itself.
In two struggling teams, Burnley and Wolves, he's scored consistently in what's arguably the most competitive league in the world, so it's not like he's an unknown entity.
Clubs like Fulham, Sunderland, Everton and West Ham could do a lot worse than take a look at adding the Scotsman to their forward line.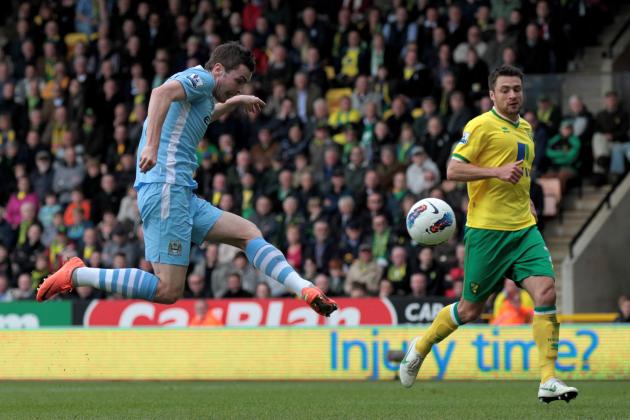 Matthew Lewis/Getty Images

Earlier on Monday, The Daily Mail reported that Sunderland have made a bid of £10 million for England winger Adam Johnson.
In my opinion, Johnson would be best served seeking a move away from the Etihad.
There are too many players ahead of him in the pecking order, and with the same source reporting that City are also rumoured to be interested in Scott Sinclair and Stefan Jovetic, the time might be right for him to move on.
There are teams at the top end of the Premier League that would kill to have an attacking midfielder like Johnson. He's got pace, skill and excellent delivery from set pieces, whilst providing a decent goal threat.
What's not to like?
Johnson harbours ambitions to be a regular in the England squad heading into the 2014 World Cup in Brazil.
With the greatest of respect, he won't be able to do that if he's not playing regular football.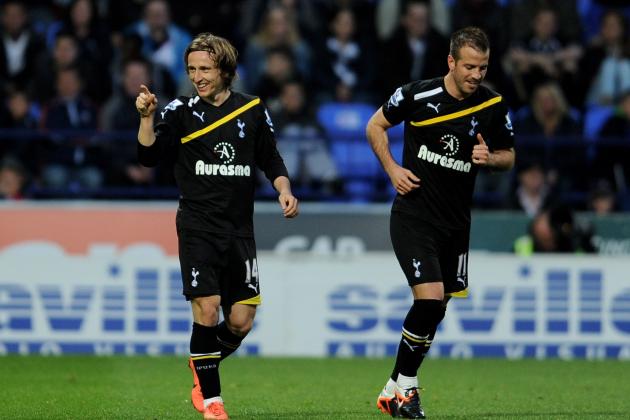 Michael Regan/Getty Images

Despite finishing fourth last season, Tottenham missed out on Champions League football because of a technicality.
It's my view that that's what led to Luka Modric wanting to leave the club.
The diminutive Croatian took a little time to settle in at White Hart Lane, but in the last two to three seasons, he's been one of the best midfielders in the country, by far.
Last summer, his move to Chelsea didn't go through, but this year, he seems certain to leave, with Real Madrid heading the queue for his signature.
Steve Brenner of The Sun reported that although Modric is keen to leave for the Bernebeu, the deal is in danger of collapsing due to Spurs asking for another £2 million.
If Modric has his heart set on playing Champions League football and leaving White Hart Lane, then maybe it's best to let him leave.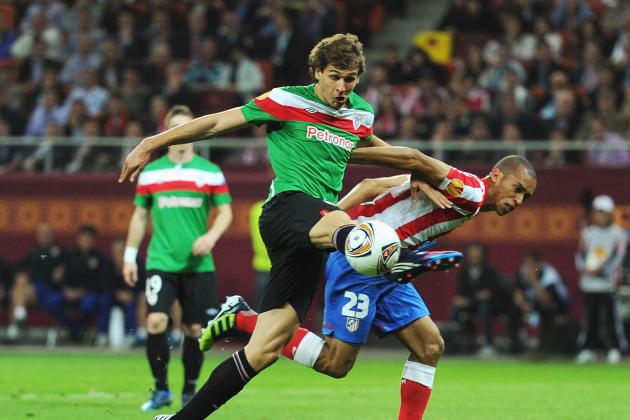 Michael Regan/Getty Images

Fernando Llorente is one of the finest centre-forwards in Europe and currently plays for Athletic Bilbao.
His future's uncertain, though, after TalkSport reported that both Tottenham and Juventus are interested in signing the talented forward.
In the same report, quoting Italian newspaper Gazetto dello Sport, Juventus are credited with having the advantage in the race for his signature.
To be honest, Tottenham need at least another two strikers if they're to challenge for a top-four finish, and if it means adding another £3-4 million on to a potential bid to get him, then it's a bargain.
The potential signing of Llorente would be a statement of intent from Spurs and Andre Villas-Boas that they're not to be taken lightly.
Bilbao are in a difficult position because they don't want to lose their star striker, but if they don't sell him, he can leave for free next summer.
Regardless of where he ends up, Llorente could prove to be one of the bargain signings of the summer transfer window, whether it's this year or next.