WWE SummerSlam 2012 Results: Grading Each Match at the Latest Pay Per View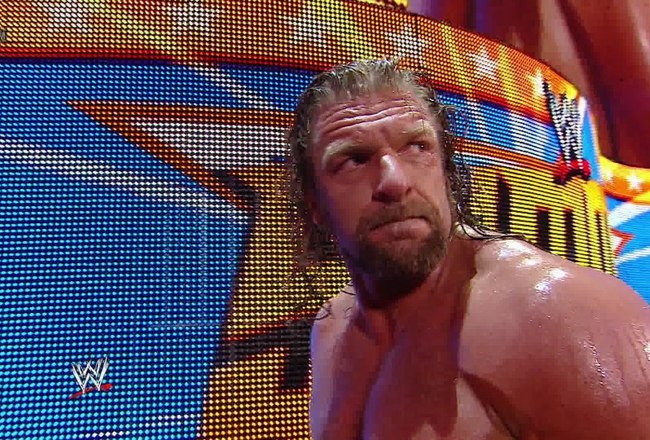 Photo: WWE

Another SummerSlam is in the books and now everyone will be looking toward Night of Champions in four weeks.
The 25th Anniversary of SummerSlam featured some great action with mostly predictable outcomes.
The only title change of the evening happened during the pre-show when Antonio Cesaro put down Santino Marella to win his first title in the WWE.
Lets go back and take a look at each match we witnessed and grade them based on performance, excitement and overall quality.
Santino vs. Antonio Cesaro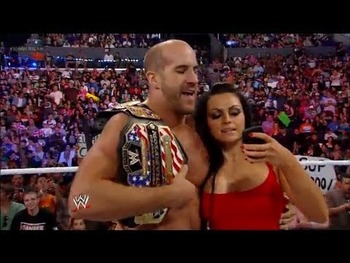 The pre-show match saw Cesaro dominate Marella for most of the action. The match was not bad considering Santino is not known for giving great matches.
The comedy was nowhere to be seen in this one. Santino's trademark offense did not do much to the much taller and more powerful Cesaro.
The only reason this match gets as high a grade as it gets is because Cesaro winning could lead to better treatment of the US title than it has received around the waste of Santino.
Grade: B-
Chris Jericho vs. Dolph ZIggler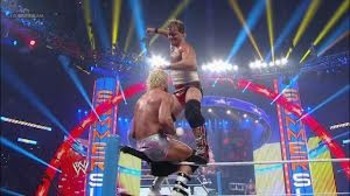 Dolph Ziggler and Chris Jericho both put on a great match at SummerSlam, but it is not one I see people re-watching over and over.
Not every encounter can be a 5-star match between two capable superstars, but I wanted this one to blow the roof off and instead it simply made the roof sway a bit.
Considering they opened the show, I think they did the best they could. The fans were really into it, which is always good and it seems like this might not be the end of their feud.
Jericho pulling out the win surprised me personally, but considering he had not won a PPV match since returning it had to be his night eventually.
Grade: A-
Kane vs. Daniel Bryan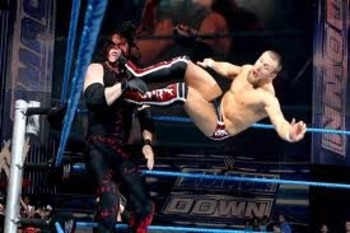 Kane and Daniel Bryan had quite an interesting match. Both men had control at moments and it appeared at one point that Bryan would lose to the Big Red Monster, but he was able to pull out a victory.
Kane and Bryan put on a good show, with both men taking risks and taking some hard hits in the process.
It was not the best match either man has ever had, but for a Summerslam filler match it was not half bad. I would have given it a higher grade, but it just did not seem like a show-stealer to me.
Grade: B
Miz vs. Rey Mysterio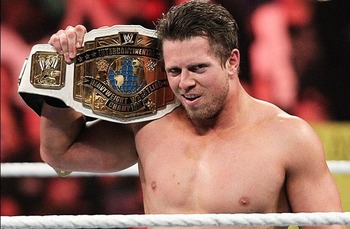 I thought that these two men exceeded expectations at SummerSlam. It was not that I expected them to have a bad match, but I expected it to be so-so at best.
Rey looked energized during the match, hitting several high-flying moves throughout the contest.
What really impressed me was how in control Miz looked. He did not seem as sporadic as he has in past matches. It looks like the little break he had from the ring did him well.
Miz retaining clean was also a nice surprise as I expected him to have to resort to a cheap tactic to get the win.
Grade: A-
Alberto Del Rio vs. Sheamus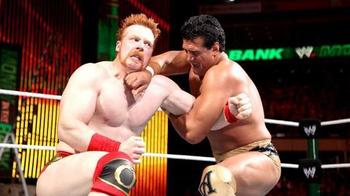 The ending to this match has me wondering just how much longer we have to deal with Del Rio and Sheamus feuding.
Del Rio was pinned 1-2-3, but he had his foot on the ropes, something the ref did not see while he was counting the pin.
I assume Del Rio will use this to argue for another title shot, and since we have a face GM on SmackDown I am betting he is granted one.
The match itself was pretty good, but these two have done better in the past and I think that if they have one more match it is their last chance to steal the whole show.
Grade: B-
Kofi and Truth vs. Prime Time Players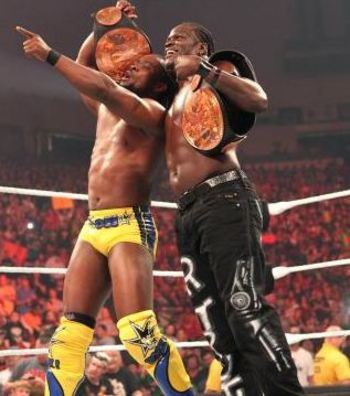 This match should have been the pre-show match instead of the US title match because not only did nothing of an consequence go down, but it was not as good as televised matches these two teams have had.
All four men put on a good effort, but the match did just not come across as anything special to me. It had a typical ending and no title changed hands.
Either WWE does not have faith in PTP without AW there to be their mouth-piece or Kofi and Truth are being kept as champions so they can feud with another team who will beat them.
I wanted this match to steal the show and it ended up being a match I would have expected on a taping of SmackDown.
Grade: C+
John Cena vs. CM Punk vs. Big Show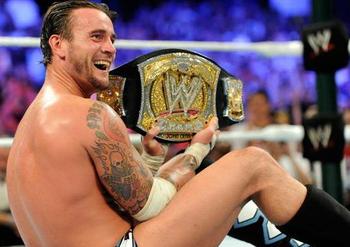 The WWE title match, which for some reason did not close the show, was one I did not enjoy and much as I hoped I would.
I watched it last night live and I thought it was OK, but then I watched it again and realized that it did not have what I was looking for.
Big Show dominated most of the match, keeping the other two men down and attacking them separately so they could not double team him.
When Cena and Punk both locked in submissions and Show tapped out I thought we would have to wait until Raw to find out who would be named the WWE Champion, but instead AJ came out and restarted the match, leading to CM Punk retaining and extending his already impressive title reign.
Overall, the match was decent, but considering who was involved, I expected more.
This match had a slow pace and did not see anything spectacular happen throughout. I would have liked the ending had they left it unanswered, but it just ended with Punk retaining, which I fully expected anyways.
Grade: B-
Brock Lesnar vs. Triple H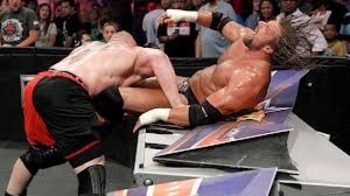 I am undecided on this match. It was somewhat exciting and had plenty of notable moments, but the pacing felt uneven and neither man really did anything unexpected.
Brock Lesnar constantly going for the Kimura lock was kind of annoying, and anytime he locked up that arm of Triple H the announcers would go nuts as if he was about to lock it in for sure this time.
I think this fell short of the match Lesnar had with Cena, but in some ways it also did better. This is where my indecisiveness comes in. I just don't know if it was good.
We all knew it would not be your typical wrestling match, but neither was Cena/Lesnar or Triple H/Undertaker, and I felt both of those matches exceeded this one.
I will grade it a bit higher than the WWE title match only because Lesnar is not someone we should be expecting matches from like when he was first in the company.
Grade B-
Keep Reading