Tottenham: 6 Things We've Already Learned About Spurs Under Andre Villas-Boas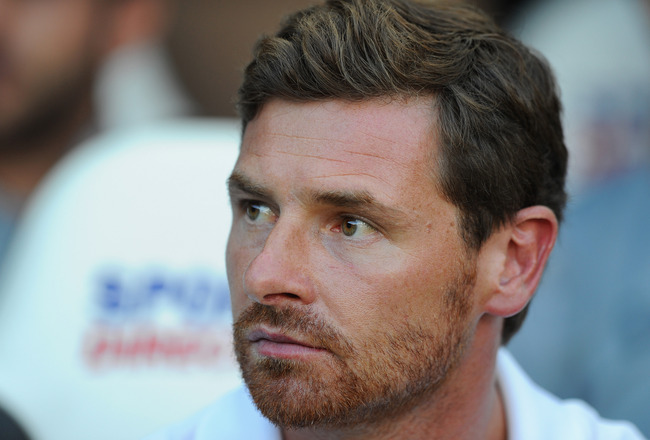 Chris Brunskill/Getty Images
Andre Villas-Boas and Tottenham suffered a somewhat unlucky opening day defeat to open their campaign against Newcastle on Saturday. Despite controlling most of the game, Spurs ultimately fell to a 2-1 defeat thanks to a Hatem Ben Arfa penalty.
Many questioned the Portuguese's appointment after Harry Redknapp left the club, due to Villas-Boas' dreadful campaign with Chelsea last season.
Saturday's speed bump aside, the North London club will be looking to turn things around next week against West Brom at home.
Here are six things we've learned about Spurs under their new manager so far.
Gylfi Sigurdsson Is Not a Replacement for Luka Modric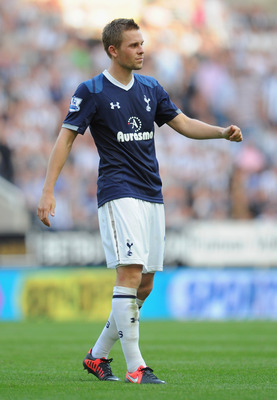 Chris Brunskill/Getty Images
Tottenham managed to snatch Gylfi Sigurdsson away from the likes of Liverpool this summer in order to bolster their midfield in light of the impending departure of Luka Modric.
While the young Icelandic midfielder had a decent preseason and a bright start under Andre Villas-Boas, it is clear that Sigurdsson is a long way away from producing the kind of performances Modric put forth with the club.
This was increasingly apparent when Sigurdsson was replaced by Rafael van der Vaart against Newcastle in the second half. The Dutchman injected pace and vigor into Tottenham's attack.
If Siggurdsson and van der Vaart had been allowed to play alongside one another, Tottenham may have had a much more flowing and effective offense.
Tottenham need to find a suitable replacement for Modric; Sandro got a rare start and, while he had a decent game, wasn't nearly as dominant as he should have been and Jake Livermore should be used as a squad player at best.
The time is here to let Modric leave and move on.
Jan Vertonghen Doesn't Deserve to Sit on the Bench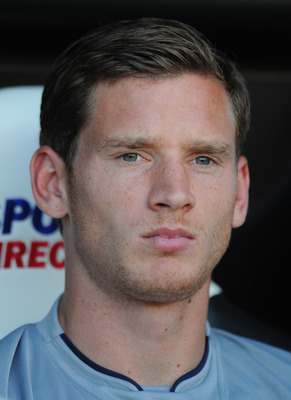 Chris Brunskill/Getty Images
One of Tottenham's two big-name signings rode the bench on Saturday, instead of proving why he would be a hit in the Premier League.
Jan Vertonghen, signed from Ajax this summer, inexplicably was left out of the starting lineup against Newcastle. Villas-Boas instead decided to start William Gallas and Younes Kaboul in the middle of the back line.
It must be frustrating to go from Eredivisie Player of the Year to riding the pine at White Hart Lane. Vertonghen needs to the opportunity to play against Premier League opposition, and now will be even more anxious for next weekend's West Brom clash.
Tottenham Are Thin Up Top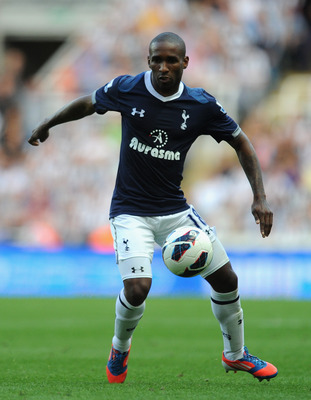 Chris Brunskill/Getty Images
With Emmanuel Adebayor still not signing permanently for the club (although a deal appears to be imminent), that leaves Andre Villas-Boas with Jermain Defoe and Giovani dos Santos as viable options for the striker position.
Jermain Defoe isn't getting any younger, even though he looks to still be enjoying his football with Spurs, and it tells you how much dos Santos has fallen out with Spurs management after not even being called into the squad despite the striker shortage.
The Adebayor deal or another striker deal needs to happen immediately; Jermain Defoe can't go on by himself all season.
Gareth Bale Needs to Be Involved More Going Forward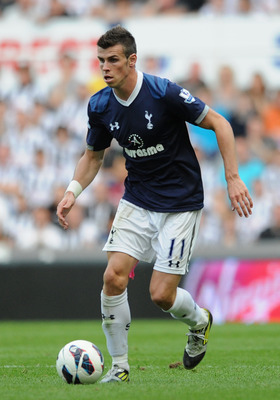 Chris Brunskill/Getty Images
It seems as if when Gareth Bale does well, Tottenham does well.
Bale had a relatively quiet night on Saturday, creating a few attacks and almost scoring when his header went half a foot over the bar.
Still, if Tottenham has focused more on creating chances from the wing through Bale and Aaron Lennon, the scoreline might have had a different ring to it.
Hopefully this will change if Adebayor, who is a much larger presence than Defoe, stays at White Hart Lane.
Andre Villas-Boas Will Have a Selection Dilemma Once Scott Parker Is Fit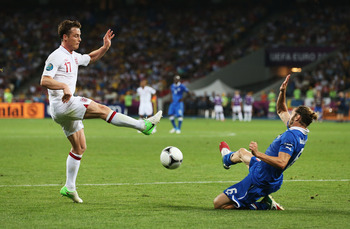 Scott Heavey/Getty Images
Scott Parker looks to be out until September with an Achilles tendon injury that has sidelined him for most of the summer.
When he returns, Villas-Boas will struggle to find a starting place for Parker, Sigurdsson and van der Vaart, who all have the quality to start.
If Sandro can make himself more of a physical presence and if another midfielder is brought in to replace Modric, then AVB faces an even bigger dilemma.
Employing a 4-5-1 looks to be the solution, but that means either Defoe or Adebayor sits out.
Having too many quality players, though, isn't the worst problem you could have.
Tottenham Looks Better Than Last Year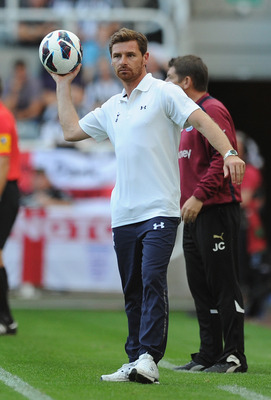 Chris Brunskill/Getty Images
Despite the Saturday loss to Newcastle and all of the aforementioned slides, Tottenham look like a stronger team than last season.
They controlled the ball and dictated play for the better part of 80 minutes and it was only a series of clumsy challenges from Lennon and van der Vaart that ended up sealing their fate.
Brad Freidel had an almost flawless game in net. The back-line for the most part protected him well. The midfield moved the ball relatively effectively and Jermain Defoe showed why he should probably start every game.
Despite the loss, Tottenham's near future looks bright.
Keep Reading

Tottenham Hotspur: Like this team?