FC Barcelona: Winners and Losers from La Liga Clash with Real Sociedad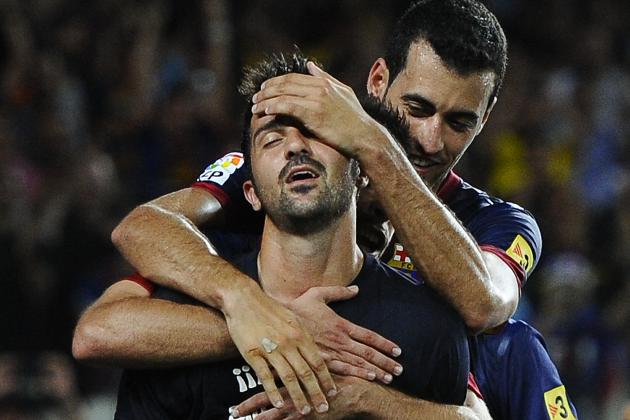 David Ramos/Getty Images

Could there have been a better start to the new Vilanova era on Sunday evening? Probably not.
If anyone thought Barca had already handed over the torch to Real Madrid, they were sadly mistaken.
It was a performance full of guile, determination, creativity and entertainment that Real Sociedad simply had no answer to.
There were plenty of question marks left at the end of last season when April saw them knocked out of the Champions League as well as their faint hopes of another La Liga title faded.
And while a 5-1 home thrashing against mediocre opposition won't banish the demons overnight, there were certainly plenty of positives to come out of the game.
Here are the biggest winners and losers....
Begin Slideshow

»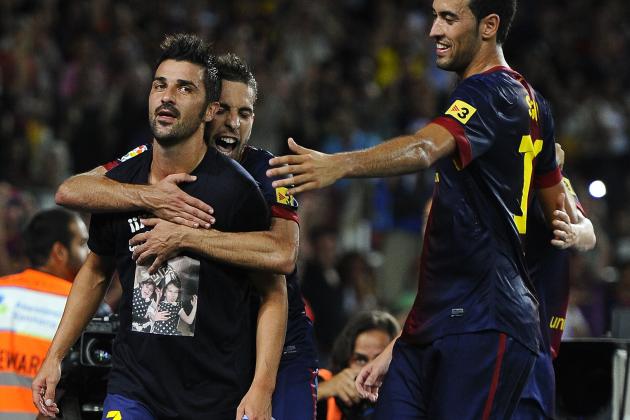 David Ramos/Getty Images

After nearly nine months out of the game, David Villa marked his return with a typically classy performance and fully deserved his second-half goal.
His all-round work rate and link-up play was as good as it has ever been, and the relief and delight he and his teammates showed was there for all to see when he rounded off a sensational comeback appearance with a stunning finish from Iniesta's through ball.
All those arduous hours of rehab were well worth the pain and suffering for a moment like that. He certainly gives the team more balance, and with Cristian Tello part of a three pronged attack, Lionel Messi was allowed to run riot.
Vilanova will be careful with Villa and may well leave him on the bench again for the midweek Super Cup game with Real. Too much too soon could be a mistake, and Barca will want to keep the 30-year-old as fresh as possible in the upcoming months ahead.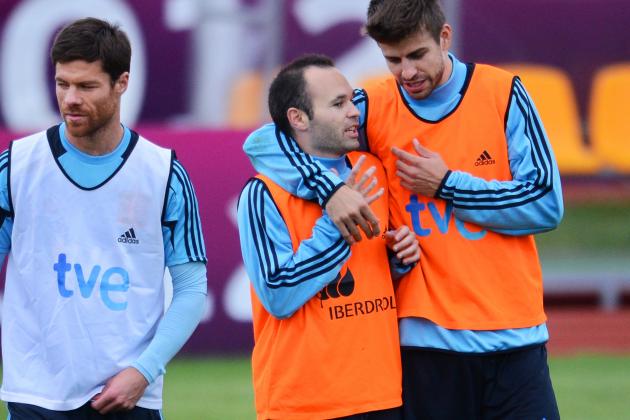 Jasper Juinen/Getty Images

Both men will have been disappointed not to make the starting line up last night.
But they may well have to get used to making an impact from the bench if the result is anything to go by.
Of course, they will get their chances throughout the season, as injuries and suspensions an inevitable part of the game, yet it will still have come as bit of a shock for both to not make the starting 11.
With the future of Pique still to be 100 percent decided, it was Javier Mascherano who was again preferred at centre-back alongside Carlos Puyol. The versatile Argentinean produced some excellent displays out of position last season—so much so that Vilanova has given him a real chance to hold down a first-team spot despite his lack of height.
Iniesta was the odd man out as the Spaniard watched Cesc Fabregas, Xavi and Sergio Busquets get the starting berths.
Although that wouldn't be too concerning with the amount of games coming up, the fact that Alex Song has now signed could well limit the midfielder's game time quite considerably.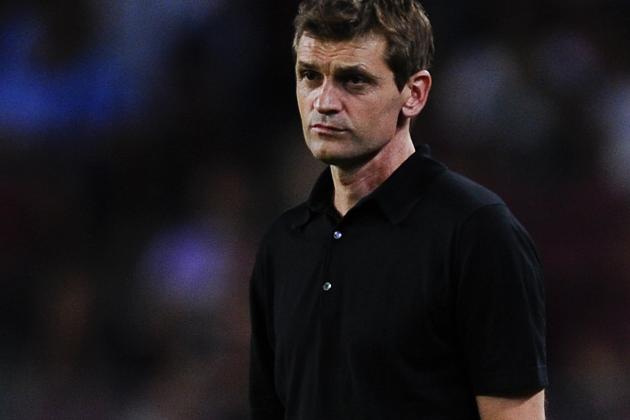 David Ramos/Getty Images

Tito Vilanova's clothing may have been very casual on a warm, muggy night at Camp Nou, but his selection was anything but.
He delivered a few surprises and ultimately got his tactics absolutely right.
Cristian Tello was given the nod to play alongside Messi and Pedro, and while many may have allowed the senior men to dictate the game, the youngster was arguably the man of the match; constantly making excellent runs off the ball while providing two excellent assists.
It was a master stroke by Vilanova to boost the confidence of a player who had been strongly linked with a move to Liverpool throughout the summer.
Vilanova also left plenty of past regulars on the bench such as Andres Iniesta and Gerard Pique. Don't be surprised if these two together with Alexis Sanchez start against Madrid in the Super Cup.
The new coach could not have had a better day, and while the game was a nice opening fixture, there would still have been plenty of butterflies in the stomach pre-match.
Nothing gets the crowd on your side more than a 5-1 home win. Well done, Tito.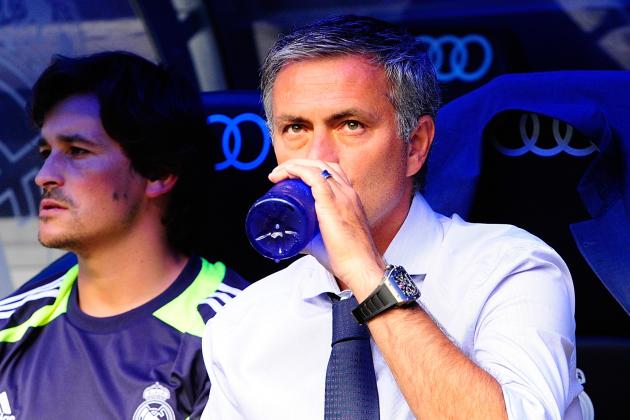 Gonzalo Arroyo Moreno/Getty Images

While Barca were making a statement in one half of Spain, Madrid were floundering in the other half.
A very disappointing home performance from the reigning La Liga champions resulted in a tame draw that could have been a lot worse if Soldado's goal wasn't dubiously ruled offside.
Madrid looked strangely out of sorts, led by a very subdued Cristiano Ronaldo who struggled to make any sort of real impact on the game.
Plenty of questions were asked when the Portuguese forward did not step up to take a penalty during their exit to Italy in Euro 2012, and the hangover certainly looked to still be there.
Valencia are certainly trickier opposition than Sociedad, but nevertheless, a home game at the Bernabeu will surely have been marked as a three-pointer by many.
To give Barca a two-point lead after game week 1 is very dangerous indeed.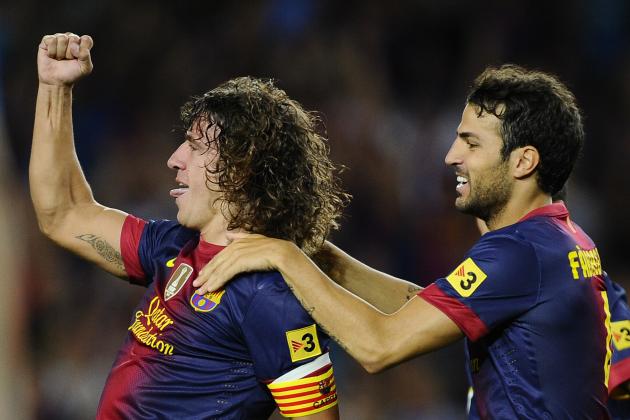 David Ramos/Getty Images

New manager, new era, same Captain Fantastic—some players get better with age, Carlos Puyol is one of them.
Some thought Puyol's time may have been up last season, but Mr. Barcelona marked his comeback from a knee injury with another assured performance and the first goal of the new season.
Puyol is set to sign a new contract this week, and any lingering doubts over the injury that forced him to miss Euro 2012 were firmly swept aside as Barca romped to a comfortable victory.
The veteran will be indispensable to Barca this season, and he obviously has a lot of respect in the dressing room. The fact that he has been such a vocal supporter of Vilanova has been a huge help for the new man in charge.