WWE SummerSlam 2012 Results: Lesnar Beats HHH and 5 Headlines from SummerSlam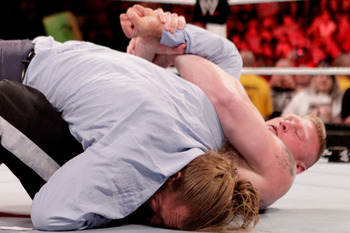 From WWE.com
WWE SummerSlam has come to an end as once again a WWE pay-per-view sees very little changing as far as storyline progression and championships.
This was a wrestling-heavy show with very little backstage fodder, and despite yet another "stand pat" show, multiple headlines can be drawn as a result of a small handful of high-profile matches that ceded a wide open field for fresh, new angles.
1. Brock Lesnar Beats Triple H, Nobody Cares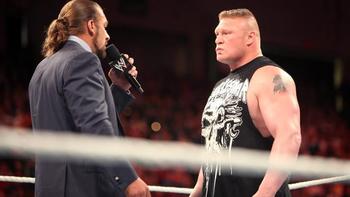 From WWE.com
It was a match that received a build up that was questionable at best, with multiple variables and non-wrestling figures muddying up what should have been a clear-cut story of good vs. evil.
The lack of crowd participation despite a very active Staples Center, and Lesnar-Triple H being a highly touted main event throughout the night, was very likely a direct result of the unnecessarily convoluted series of events leading to the big money match.
Although the WWE made the right call by having Lesnar go over, the dead crowd really put a damper on an otherwise meaningful victory.
2. CM Punk Is Still Technically a Heel, Nobody Cares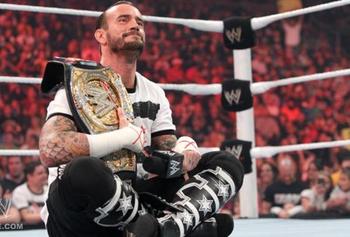 From WWE.com
CM Punk, John Cena and the Big Show had arguably the best match of the entire card as a Dusty finish forced the match to be restarted.
Punk's flat heel turn from RAW 1000 may need more retooling as Punk was cheered almost unanimously, as opposed to only being cheered only by the vocal minority who tends to defiantly support the villain.
CM Punk continues to embrace his adorers despite a heel status that seems closer to being an antihero. He even celebrated his win with members of the audience as a babyface would.
Looks like it's back to the drawing board with CM Punk's heel character.
3. Chris Jericho Ends Pay-Per-View Losing Streak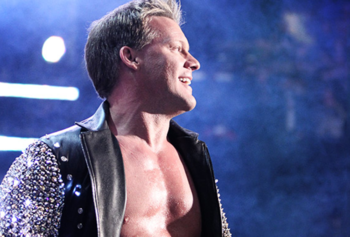 From WWE.com
Chris Jericho cooled off a red-hot Dolph Ziggler with his first pay-per-view win since returning to the WWE.
In fact, the Jericho-Ziggler storyline was built around Jericho's inability to "win the big one" since returning to the WWE, and while a curtain-jerker victory over a man whose greatest career accolade is a 15-minute reign as world champion should hardly be considered the big one, it was certainly meaningful for Jericho to return to his winning ways on pay-per-view.
4. Prime Time Players Destined to Disintegrate Without AW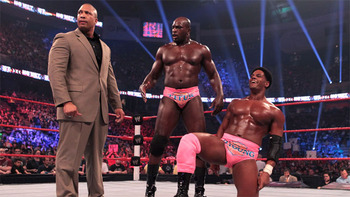 From WWE.com
With AW long gone, the Prime Time Players are left without their much-needed swagger.
With yet another loss, this time to Kofi Kingston and R-Truth in a match for the tag team championships, the duo should be on the outside looking in as far as the tag team title picture is concerned, with very little light at the end of the tunnel.
5. Bryan Beats Kane, in Line for Another WWE Title Shot?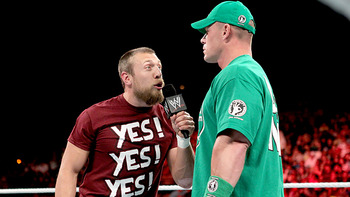 From WWE.com
Daniel Bryan earned a significant clean victory over Kane after being booked to face the Big Red Monster in an effort by RAW GM AJ Lee to antagonize him.
Bryan has been very vocal in the storylines about receiving another WWE title shot, and appears to be the most likely candidate at the time.
It may be a bit counter-productive, however, to restart Punk-Bryan, as it wasn't too long ago that the very same feud came to an end.
An angle between CM Punk and Bryan would also mean a heel vs. heel feud for the WWE title, which would be awkward for WWE creative to say the least.
Perhaps another triple threat match with John Cena could be on the horizon, especially given the cheap manner in which CM Punk won the WWE title against Cena and Big Show.
Follow Big Nasty on Twitter @ThisIsNasty!
Keep Reading