WWE SummerSlam 2012 Results: What's Next for CM Punk?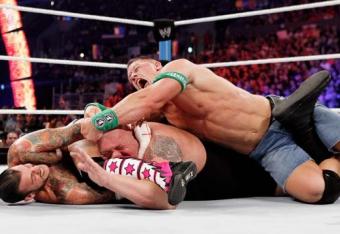 Photo courtesy of WWE.com

The Triple Threat match for the WWE Championship at SummerSlam was always a tossup.
With all due respect to Big Show, the one train of thought in any of our minds heading into the pay-per-view was this and this only: CM Punk or John Cena?
We got our answer tonight. It was CM Punk.
After an odd twist that saw both Punk and Cena simultaneously make Show tap out only for Raw general manager AJ to restart the match, Punk snuck in and pinned Show for the victory after Cena had hit show with an Attitude Adjustment.
Not to brag, but that is indeed the way I thought this match would end.
Here's what I wrote in my SummerSlam preview:
But there's a way to make everything work. The match could end like this: Cena hits the AA on Big Show, and Punk slides into the ring and either pulls Cena out or kicks him in the face, allowing him to sneak in and pin Big Show for the victory.
And my reasoning for thinking this was a good way to end this match?
Well, there are plenty, but the most important is that it keeps things flowing.
For starters, it allows the WWE to do what we all know was going to happen, and that's protect Cena. There was no way he was ever going to take a clean pin here, and the fact that the finish of the match played out the way it did speaks volumes about what the future creative plans are.
First and foremost, it continued the odd ambiguity that Punk's character has had lately.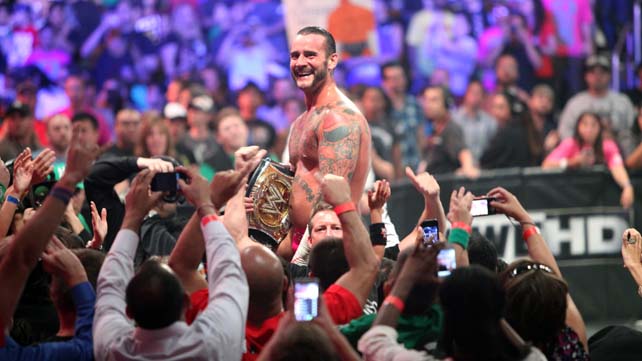 Photo courtesy of WWE.com
Is he a heel? Is he a tweener? Is he a face?
We really haven't been able to say one way or another up until this point, and that finish—where Cena did the work, but Punk got the pin—only makes things even more complicated.
Now, we're left to wonder what this means for Punk and for Cena.
Here's a hint: Their feud is going to continue.
That Triple Threat match could have played out 1,000 different ways, but it didn't. It ended with Cena hitting his finisher on Show, only for Punk to sneak in and "steal" the victory.
This doesn't mean that Cena is done with Punk, nor does it mean that Punk is done with Cena.
If anything, it means that the feud between those two is bound to continue.
The only difference? No more Big Show.
Show took the pin and the loss tonight, and he can kiss his WWE title chances goodbye. He's done as a World title threat for the time being.
Cena, on the other hand, is going to get another match because that SummerSlam finish telegraphed the hell out of what's to come next.
The WWE's next pay-per-view, Night of Champions, emanates from Boston, which is Cena's hometown.
Will Punk defend his WWE Championship against Cena at Night of Champions next month?
Cena will be in the biggest match on the card that night in front of his hometown fans, and that match will be against Punk for the WWE Championship.
You can call that predictable on the creative team's part if you want, but honestly, I'd call the finish to the Punk/Show/Cena SummerSlam match one that made sense.
Not only did it accomplish a number of things that the WWE wanted to do, but it also had something that is often completely lacking from WWE storylines: logic.
It was completely logical for Punk to win, for Cena to lose and for both men to do in a way that will allow their feud to continue.
And believe this—their feud will continue until Night of Champions, and perhaps even beyond.
Drake Oz is a WWE Featured Columnist for Bleacher Report. Follow him on Twitter!
This article is
What is the duplicate article?
Why is this article offensive?
Where is this article plagiarized from?
Why is this article poorly edited?