West Virginia Football: What You Need to Know About Mountaineers DT Will Clarke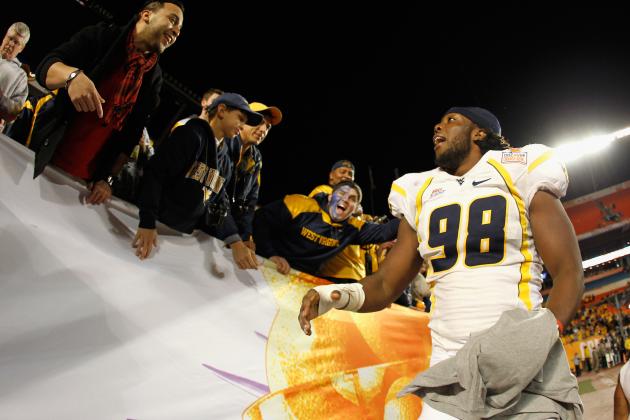 Mike Ehrmann/Getty Images

The West Virginia Mountaineers' first season in the Big 12 got off to a good start after the team was ranked 11th in the AP preseason poll—the second highest ranking for a team from the conference.
But how can this be for a team whose defense no longer features first-round draft pick Bruce Irvin and Julian Miller, two players who combined for 97 tackles and 14.5 sacks last season?
Well, DT Will Clarke is one reason.
The 6'7" former defensive end will be charged with leading a defense that has lost multiple key components from last year's 10-3 squad. Despite having started just 11 games in two seasons, Clarke will be one of the more experienced players in the Mountaineers' new 3-4 scheme.
The redshirt junior recorded 34 tackles and two sacks in 13 games last year.
This season, he'll have the opportunity to improve on these totals as the team plays a schedule that features five other ranked Big 12 opponents.
Here is what you need to know about Clarke as he helps lead the Mountaineers into their first season in their new conference.
Begin Slideshow

»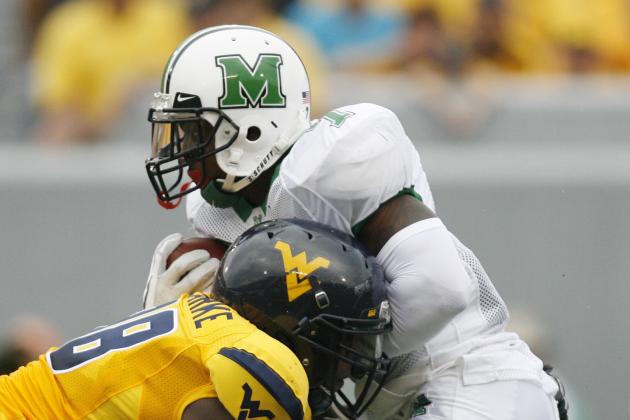 Charles LeClaire-US PRESSWIRE

Clarke enters the 2012 season with 36 career tackles and two career sacks in two seasons.
However, after suffering an ankle injury in Week 2 of his redshirt freshman season, Clarke would go on to play in just four games in his first season on the field with the Mountaineers.
Clarke had just two tackles that season, which means that his career numbers are essentially made up from his performances during his breakout season last year.
Clarke racked up 34 tackles, including five for a loss, and had two sacks while starting all but two games for the Mountaineers last season.
This includes a nine-tackle performance against South Florida, a win that helped the Mountaineers eventually secure a spot in the Orange Bowl. Clarke would go on to pick up his second career sack in the team's BCS game against Clemson.
Although he's only started for one season, Clarke's numbers put him in line to succeed Irvin and Miller as the Mountaineers' next star on defense. If an injury hadn't cost him time in 2010, Clarke may also be receiving more preseason hype right now.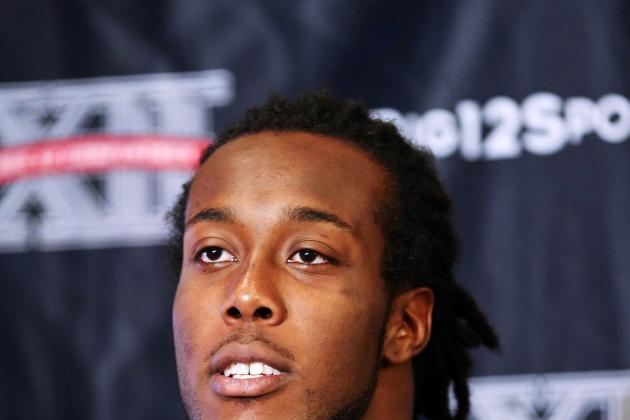 Kevin Jairaj-US PRESSWIRE

Replacing a first round draft pick on the field is one thing, but filling a leadership role on and off it is another.
Fortunately for the Mountaineers, it appears Clarke is set to do both.
An article by Mike Casazza on dailymail.com contains quotes from Clarke and a Mountaineers' coach about the team's emerging leader.
He's becoming more vocal, defensive line coach Erik Slaughter said. That's not his typical personality, so he has to do something that is out of character for him. He is really stepping up with the young guys, too. He is not just a defensive line leader – he is a team leader. He has the voice of this entire football team.
Another article, by Michael Ploger on wvillustrated.com, points out that the Mountaineers' defense has just two senior starters, making Clarke one of the most experienced players on that side of the ball.
Clarke has a difficult enough task ahead of him in filling voids left by star players, entering a new conference and playing in a new defensive scheme.
However, the Mountaineers will gain a huge advantage if one of their best defensive players also emerges as a team leader this season.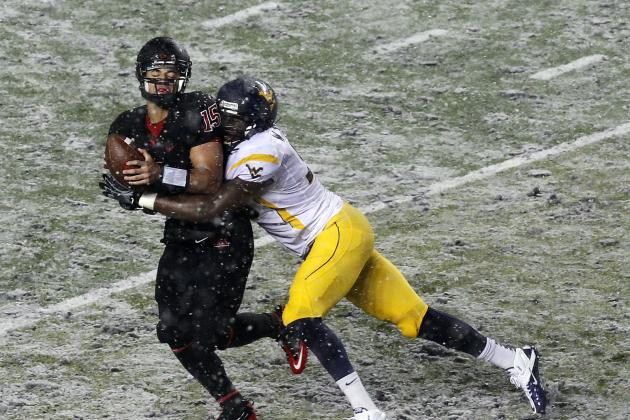 The Star-Ledger-US PRESSWIRE

As the Mountaineers begin their first season in the Big 12, they will not only be taking on new opponents, but also new styles of play.
In order to fare well against the new offenses they will face, including both run-oriented and pass-heavy attacks, the Mountaineers have switched from a 3-3-5 defensive scheme to a 3-4.
In doing so, the team has given Clarke an even better opportunity to shine this season.
An article by Dave Hickman on wvgazette.com contains a quote from Slaughter in which he points out Clarke's length and ability to run when talking about lineman whose styles he likes.
In a conference with likely stiffer competition than what they previously faced, having versatile linemen such as Clarke will be crucial in order to compete against some of the nation's best teams.
Clarke already came up with an interception in the team's spring game.
In a recent article by Wendell Barnhouse on Big12Sports.com, Clarke talks about the notion that the Mountaineers' defense pales in comparison to the team's offense.
We like it when people think that way, junior defensive lineman Will Clarke said. It's motivation when people are saying you're not that good, that you're going to struggle. As a unit, we're more comfortable and confident than we were last year.
As an athletic 6'7" lineman who is about to lead a defense in a new 3-4 scheme, Clarke seemingly has every right to feel confident.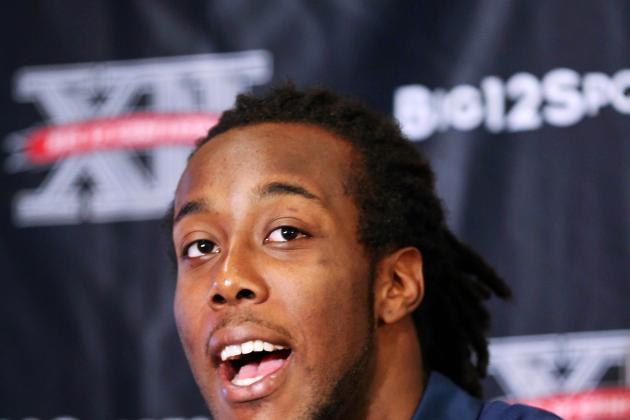 Kevin Jairaj-US PRESSWIRE

Being ranked in the AP preseason poll is better than being left off the list entirely, but either way, games must still be played.
So it's a good sign when a team's defensive leader doesn't let a preseason ranking dictate how he thinks the team should play.
Clarke talks about the team's ranking in an article by Bob Hertzel on timeswv.com
Preseason polls are just like regular rankings during the season. It's a ranking from other people. I feel like as a team we rank ourselves. We know if we are playing good or playing bad, said veteran defensive end Will Clarke.

Even if they rank you No. 1, you have to treat it like you are No. 100.
The Mountaineers are the highest ranked Big 12 team in the poll after Oklahoma.
However, Clarke has provided a glimpse into his new leadership role by saying that a ranking shouldn't determine how a team plays.
Hertzel's article also points out that the Mountaineers will play five teams ranked in the preseason poll inside of two months.
Clarke and the Mountaineers will have ample opportunities to make sure that the team's final ranking is higher than its first.