4 NFL Rookie QBs Not Drafted in the 1st Round Who Have Potential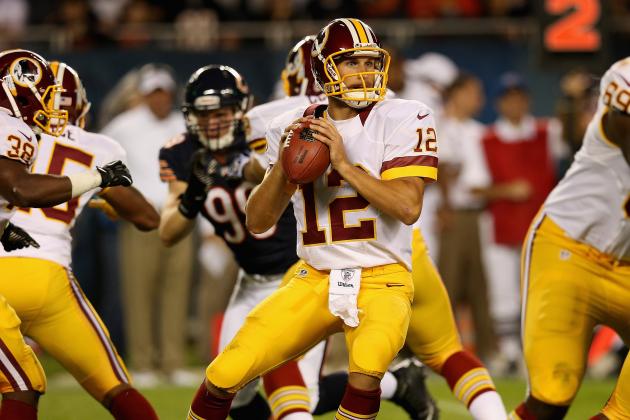 Jonathan Daniel/Getty Images

Andrew Luck, Robert Griffin III, Ryan Tannehill, and Brandon Weeden—all drafted in the first round of last April's NFL Draft—will likely be the opening day starters for the Indianapolis Colts, Washington Redskins, Miami Dolphins and Cleveland Browns, respectively.
However, the road is much tougher for the quarterbacks who will be mentioned in this article, as they either are battling for their respective starting jobs, or will have to sit and watch. One will even have to sit behind one of the quarterbacks mentioned above.
Here are four rookie signal-callers who could have a bright future, despite not being taken in the first round.
Begin Slideshow

»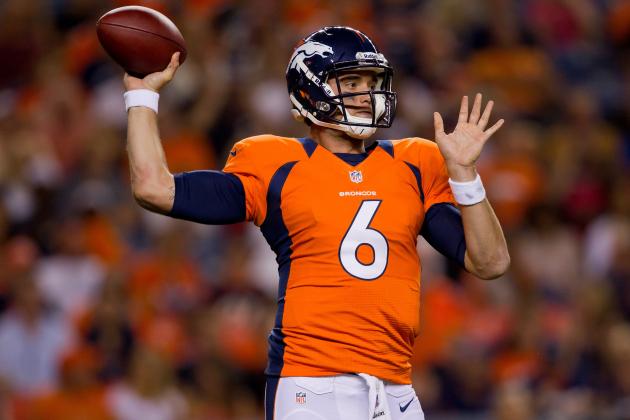 Justin Edmonds/Getty Images

Executive Vice President of Football Operations and Hall of Famer John Elway has already deemed the 6'7" gunslinger out of Arizona State as the Broncos "quarterback of the future."
Right now, he's in a battle with Caleb Hanie for the No. 2 quarterback job behind Peyton Manning. Manning most likely will serve as a mentor to Osweiler, which be very beneficial not only for the latter, but for the Broncos' organization in general.
Osweiler hasn't really done anything majorly impressive thus far in the preseason despite not throwing an interception in 18 attempts, but if the Broncos can bring in some talent at receiver, they will be in good hands once Peyton Manning decides to retire.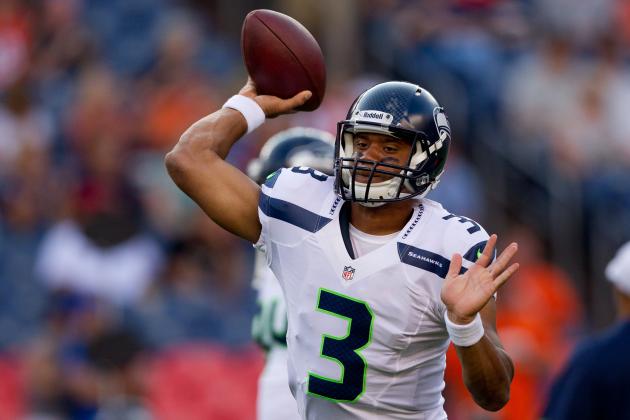 Justin Edmonds/Getty Images

Wilson is currently battling Matt Flynn for the Seattle starting quarterback job. Some might say that he actually is the front-runner for the job, considering how good of a preseason he's had.
People make a big deal about his height. At 5'11", he's currently the shortest quarterback in the NFL. That hasn't seemed to be an issue so far in preseason.
He currently holds a 110.5 passer rating, and is 22-for-33 passing for 279 yards, three touchdowns and just one interception, while also rushing for 92 yards and a touchdown on eight carries.
Although Flynn isn't getting paid $26 million over three years ($10 million of that guaranteed) to ride the bench, the Wisconsin/North Carolina State product simply has too much upside for the Seahawks to not at the very least give him a try as the starter, especially given his skill set.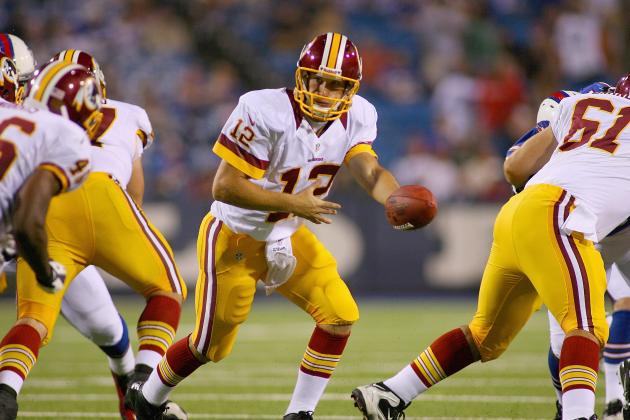 Rick Stewart/Getty Images

Robert Griffin III is the future for the Washington Redskins. After they traded three first-round draft picks and a second rounder to get him, that title is set in stone.
However, they do have a solid backup quarterback not named Rex Grossman. That would be the rookie out of Michigan State, Kirk Cousins.
Cousins shook off a poor performance against Buffalo to throw three touchdown passes against Chicago on Saturday night, nearly leading the Redskins to a comeback victory. He went 18-of-23 for 264 yards in the game and looked like a starting quarterback. Sure, it's against third and fourth stringers who may not even make the Bears' final roster, but it's still a great performance
Before Washington fans decide to write off Cousins from ever starting at quarterback for the Redskins, just remember, in 1994, the Redskins drafted Heath Shuler in the first round of the draft, and later drafted Gus Frerotte. Shuler lasted just five years in the NFL while Frerotte endured many seasons with seven different teams.
I'm not saying RGIII is the next Heath Shuler, I'm just saying absolutely anything can happen in the NFL.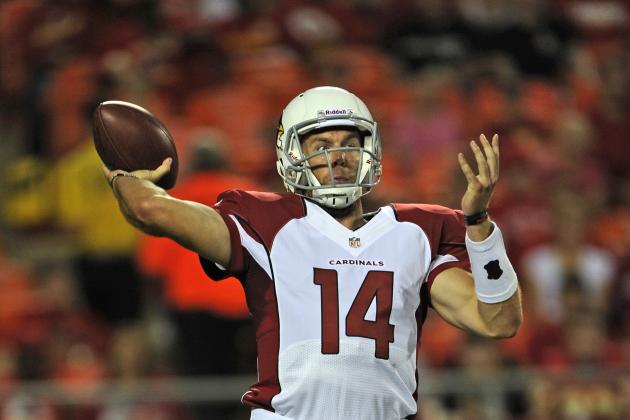 Peter Aiken/Getty Images

Out of all four quarterbacks on this list, Lindley is the most likely to be cut by the team that drafted him, and is also the biggest project.
Lindley has a whole lot of upside, but hasn't really played up to snuff so far in the preseason. However, what earned his way on the list is his size (6'3" 230 pounds), and his arm strength. If he can improve on his accuracy in the next two games, he could beat out Richard Bartel for the No. 3 quarterback spot.
Those are big "ifs" for Lindley, but nothing that he can't accomplish. For now John Skelton is the starter and Kevin Kolb is the backup, but if both of them go down (they both suffered injuries last season), Lindley could get his shot at earning the job permanently.
If not, he'll probably end up being a project for the Cardinals, or even on another team should they cut him.