Carlos Zambrano and the Moodiest Players on All 30 MLB Teams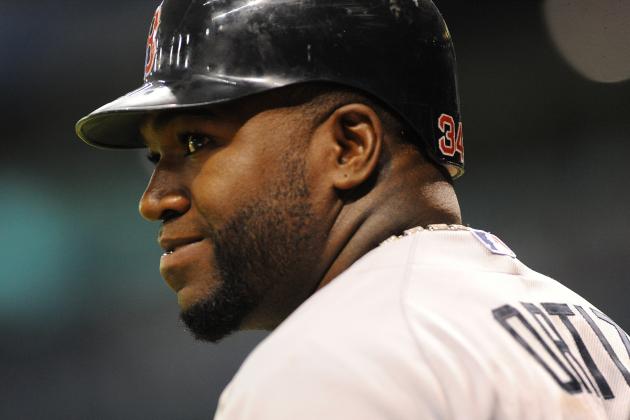 Al Messerschmidt/Getty Images

Moody is such a finicky word, is it not?
Initially, when compiling this list, it was based purely on players with bad attitudes. However, long are the days when Albert Belle, Gary Sheffield and Milton Bradley made headlines for their respective poor attitudes.
The word "moody" transcends a straightforward definition in the game of baseball.
Truly, it has become quite subjective.
Sure, there are still players that argue calls and find themselves being ejected, but then there are those that make a stink outside of the diamond. All of which, realistically, can be categorized as moody in some manner.
Can it not?
That said, here is a look at every teams' moodiest player.
Begin Slideshow

»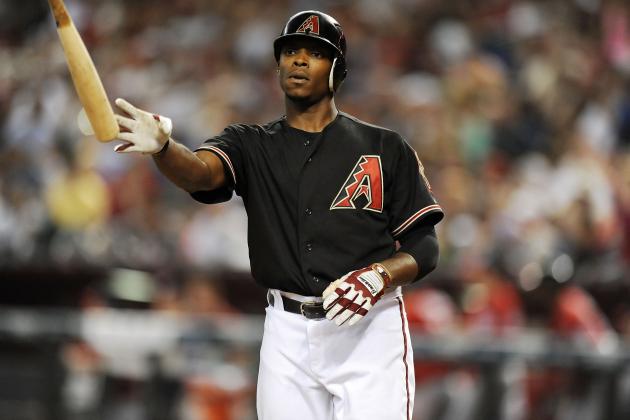 Norm Hall/Getty Images

Limitless potential.
Under-performer.
Ornery towards the fans.
Does that sum it up in the case of Justin Upton? He comes across as an indifferent, spoiled child more often than not. All of which are characteristics that Diamondbacks fans don't exactly find endearing to his character.
Suffice to say, his act is growing old, and fans in Arizona have embraced the idea of having him traded away at this point.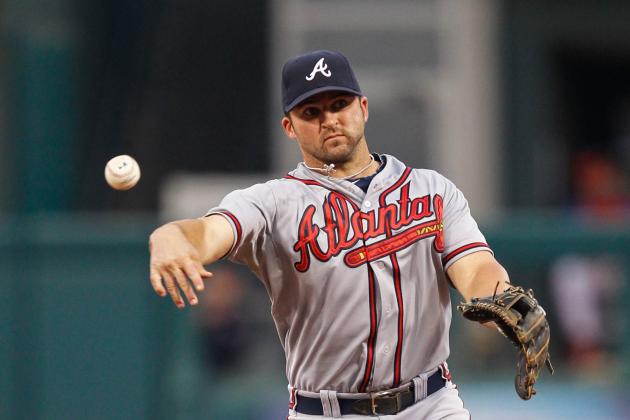 Brian Garfinkel/Getty Images

In full disclosure, I'm not certain it necessarily qualifies as "moody," but when putting this list together, all I could think about was Dan Uggla.
For all intents and purposes, on every message board I've read, he seems like a truly genuine guy.
However, with the scandal tying him to the same adult-film star, Bibi Jones, as New England Patriots tight end Rob Gronkowski, I can't exactly rate the guy's life choices too high.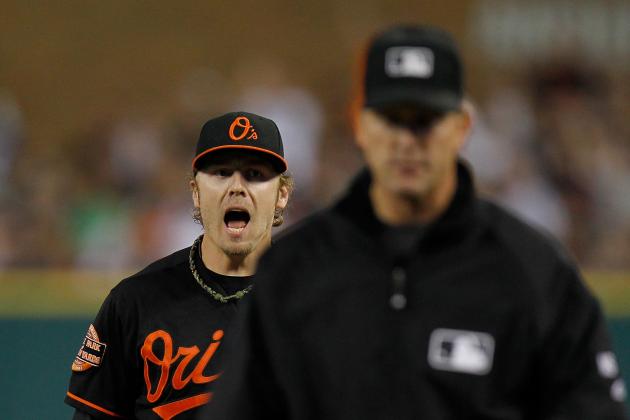 Gregory Shamus/Getty Images

Open mouth, insert foot.
Mark Reynolds was just recently ejected for voicing his opinion to the umpires last week. It certainly is not the first time for the slugger.
What Reynolds brings with him is frustration. He could be such a good hitter, but he's just not. His low average and high-strikeout total would anger just about anybody.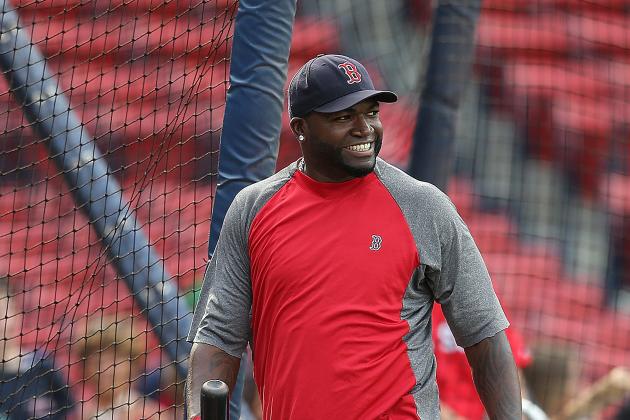 Jim Rogash/Getty Images

In all of the MLB, the Red Sox have arguably the most players that just complain about all-things baseball.
As far as moody goes, it was a toss up between David Ortiz and Josh Beckett, but Ortiz has a bit of a Harvey Dent/Two Face thing about him that just makes his attitude that much worse.
One day, he's leading the charge for the team to turn things around; the next day, he's whining about his contract status.
Red Sox fans can get dizzy with the amount of mixed signals Ortiz sends out.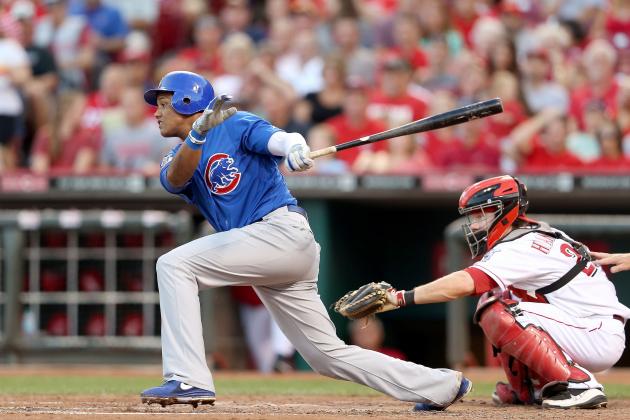 Andy Lyons/Getty Images

Well, now that he's got himself a nice big contract extension, Starlin Castro shouldn't be all that moody.
Prior to his new deal, Castro showed signs of his immaturity quite often.
Hopefully, with this new influx of serious capital, his demeanor can change, and he can realize just how important of a piece he is to the Cubs puzzle in the years to come.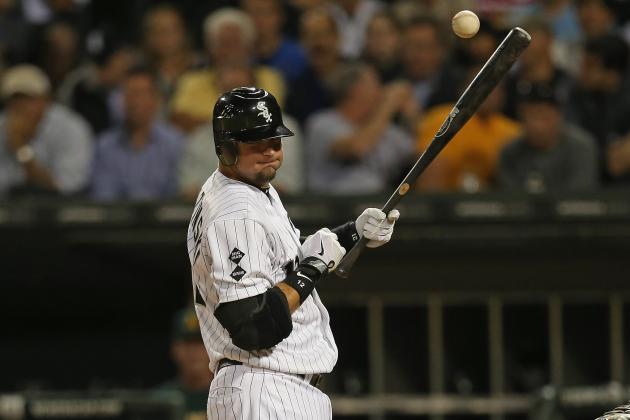 Jonathan Daniel/Getty Images

When you are voted the "most hated" among your peers, you know there must be a problem.
Such is the case for the White Sox's A.J. Pierzynski. In a survey conducted by Men's Journal of 100 random Major League Baseball players, Pierzynski was voted the most hated in the game.
Fitting. He's said to be mean, arrogant and rude—and that's just to his teammates.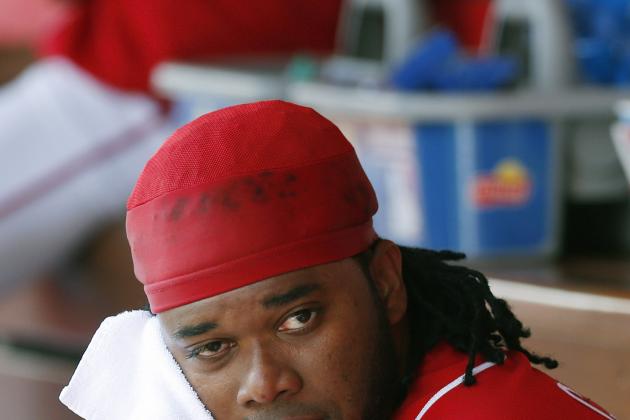 Joe Robbins/Getty Images

The Cincinnati Reds are a tough team to think of any one player being exceptionally moody.
That is unless you, like I, think of Jason LaRue's head being kicked in by Johnny Cueto back in 2010. Then, well, the decision is obvious.
Infamous as a hothead, Cueto has cooled off his antics this season and raised the temperature on his game.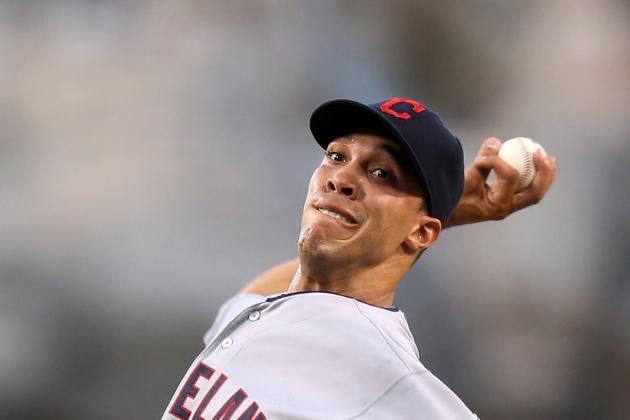 Stephen Dunn/Getty Images

Since arriving in Cleveland, one thing has really defined Ubaldo Jimenez as a pitcher.
Unfortunately for him, it was his (intentional?) drilling of former-teammate Troy Tulowitzki early in the 2012 season.
For a pitcher who was once the ace of the Rockies, the mighty has fallen.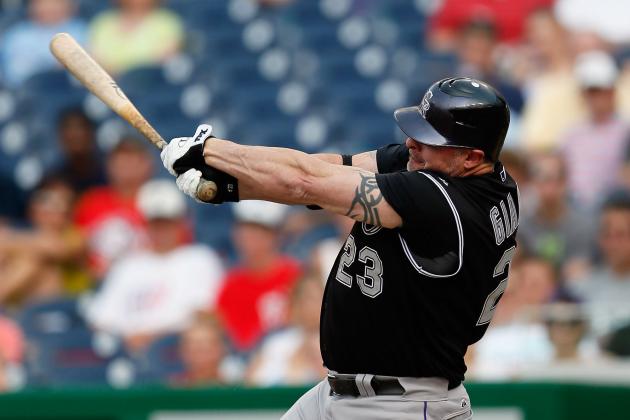 Rob Carr/Getty Images

Speaking of the Colorado Rockies...
Only one player on the roster sticks out as an individual who is historically angry, aggressive and arrogant. That man is Jason Giambi.
Sure, most of his sins of character came as a member of the A's and the Yankees, but a man is only as good as his reputation, is he not?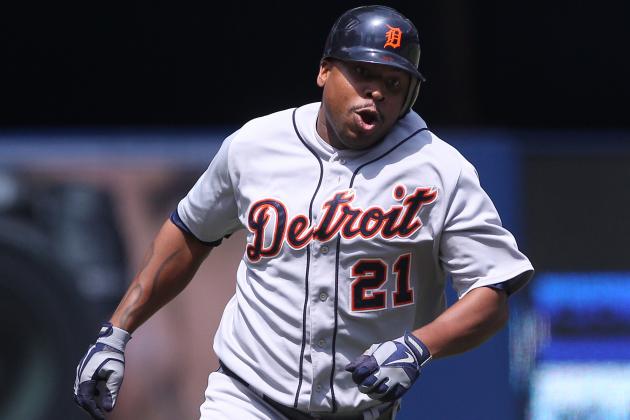 Tom Szczerbowski/Getty Images

Delmon Young—what (good) can be said about Delmon Young?
Not much, really.
He's been arrested and accused of a hate crime; he's been a moody, angry player throughout his entire career, and he's even thrown a bat at an umpire after being ejected from a game.
Moody, you ask? I think so.
Jonathan Daniel/Getty Images

It is hard to find a single moody player on the Houston Astros, largely because most of the team has either been traded away or hasn't been on the big league roster long enough to gauge it.
Therefore, Bud Norris gets the nod as being a player that fans are upset with for his lack of production.
Norris was slated to be a much better pitcher than what his 5-10 record with a 5.23 ERA shows him to be this season.
Then again, it is the Houston Astros—a team in heavy, heavy transition.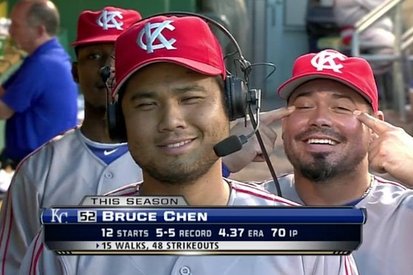 Can respect be considered a mood?
Well, no, but the anger that fans felt when Humberto Quintero made an inappropriate gesture behind his teammate Bruce Chen during an interview certainly is.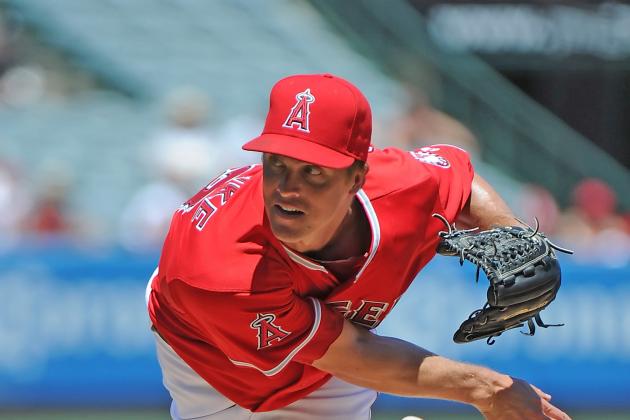 Lisa Blumenfeld/Getty Images

This was a seriously difficult team to label a moody player on.
Initially, Torii Hunter was intended to be the selection, but Greinke's history makes it too obvious not to place him here.
One of his final acts as a member of the Milwaukee Brewers was an ejection coming just four pitches into a game.
Greinke has a well-known history of depression and anxiety. In all fairness, none of that has been an issue for him while he has been mowing down the competition.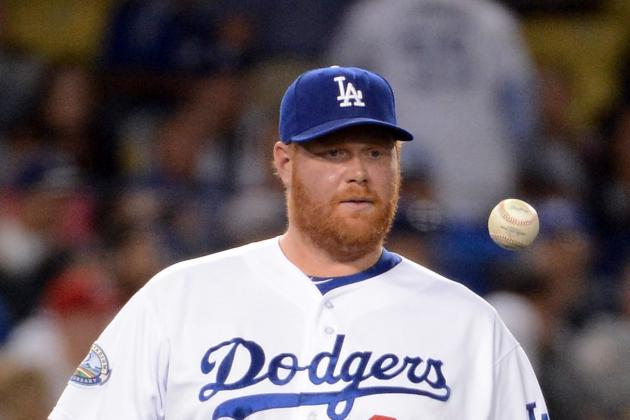 Harry How/Getty Images

Even though Todd Coffey is on the disabled list, that didn't stop his peers from voting him the third most hated player in all of baseball.
His physical appearance (read: suffers from being out of shape) angers the masses. He comes across as lazy and indifferent to other players in the game.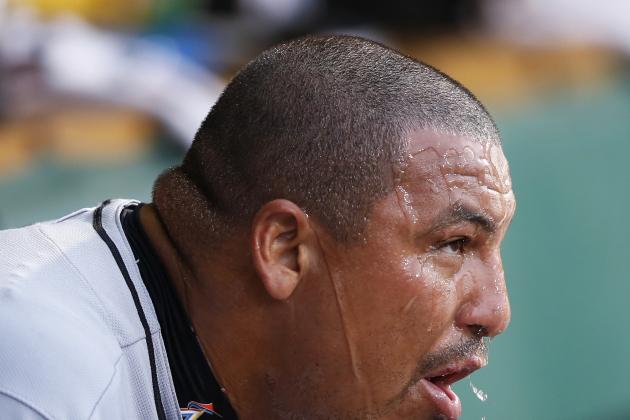 Joe Robbins/Getty Images

What hasn't Carlos Zambrano done to promote himself as about as crazy as they come?
Altercation in his own dugout? Check.
Throwing at opposing batters? Check.
Giving up on his team and "retiring" prematurely? Check.
You get the point.
Paul Nordmann/Getty Images

Francisco Rodriguez has a reputation as a selfish drama queen.
He cares about himself first, team second.
In baseball, that's not exactly how winning is done. Sure, personal statistics are all fine and well, but it is the team that plays the best that sees the most glory.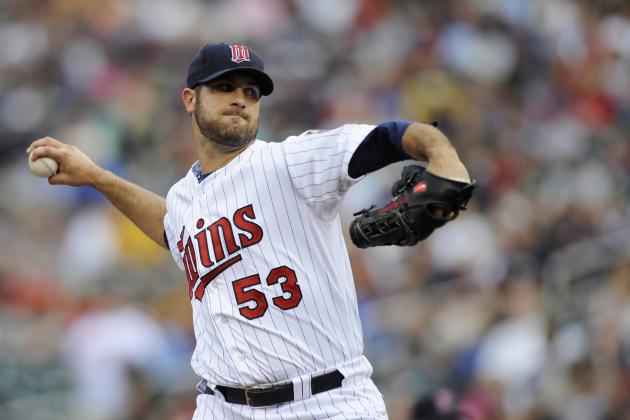 Hannah Foslien/Getty Images

Well, while in the process of putting this article together, it appears that the Twins outrighted Nick Blackburn.
That said, he had shown increased aggravation with his performance over the course of this year, and as a result, he finds himself without a job.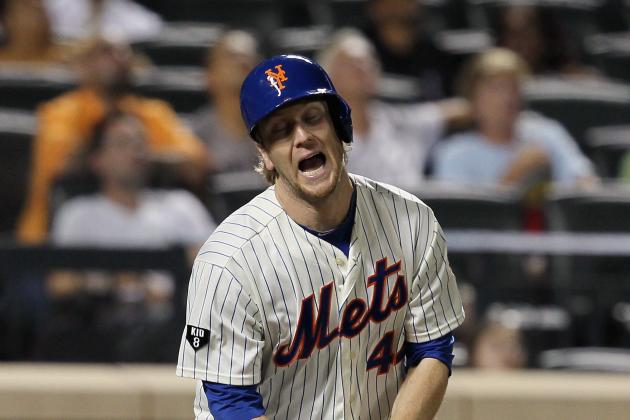 Mike Stobe/Getty Images

Jason Bay has a good work ethic and tries hard.
The problem is that he just doesn't live up to the contract he signed to be the Mets' everyday left fielder. There's nothing about him that really says "moody," generally speaking.
However, fans are completely disappointed with his results, which gives him the nod.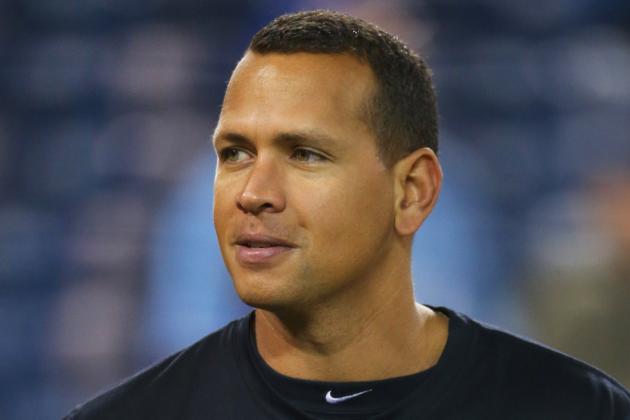 Tom Szczerbowski/Getty Images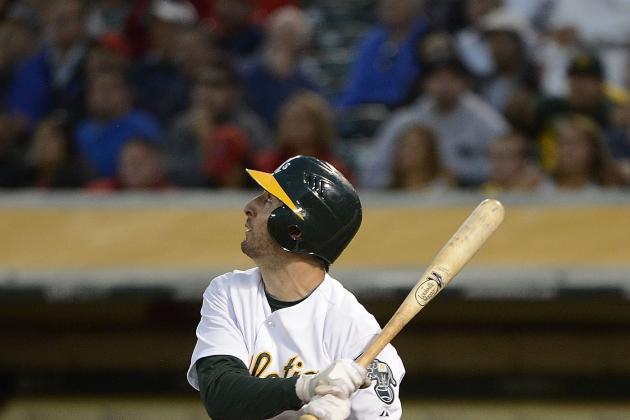 Thearon W. Henderson/Getty Images

Brandon Inge burned a lot of bridges on his way out of Detroit. He allowed his anger with his performance, playing time and results to come forth.
Upon joining the A's, Inge saw his career revitalized—at least for a little while.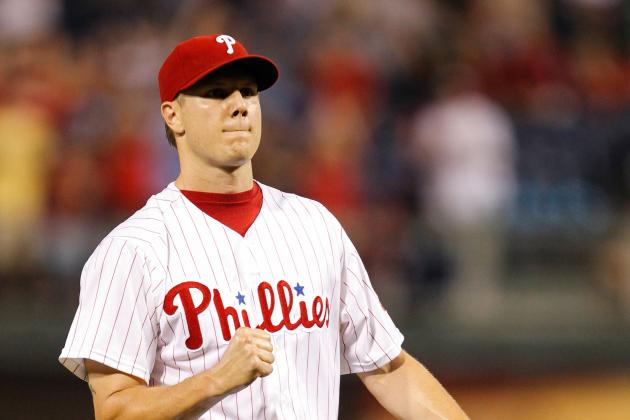 Brian Garfinkel/Getty Images

Jonathan Papelbon is a diva, and he knows it.
The many faces and moods of Papelbon take the shape of aggression, arrogance, playful and witty; sometimes, he even attempts to sound intelligent.
The Phillies closer usually covers all the bases during the course of a season in terms of moods. Sometimes, they'll all come out in one night. Those are the nights beat reporters are glad they have digital recorders.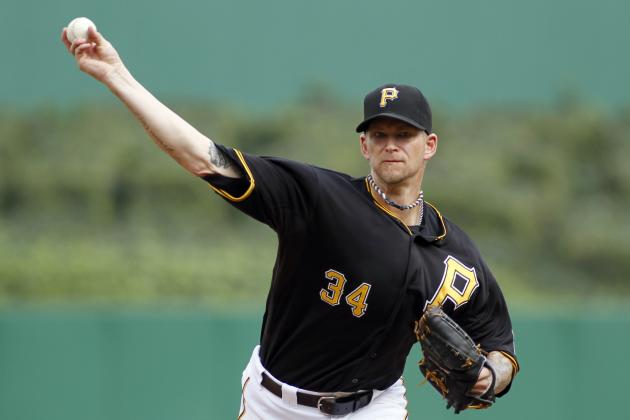 Justin K. Aller/Getty Images

In full disclosure, I despised AJ Burnett as a member of the Yankees.
He, though not publicly admitting it, likely hated it there too. He was an under-performer who couldn't handle the pressure cooker of New York, oftentimes appearing disgruntled.
Coming to the Pirates was the best thing he could have done, and he has been incredible for them this season.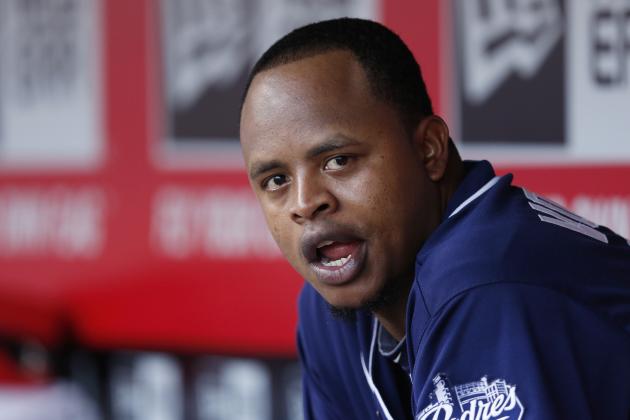 Joe Robbins/Getty Images

Oddly enough, his biggest indiscretion came as a member of the Cincinnati Reds back in 2011, but once a jerk, always a jerk.
In a game whereby Volquez lasted just 2.2 innings, he blasted his Reds teammates for their inability to score runs.
This of course was coming after he had allowed seven runs in said 2.2 innings.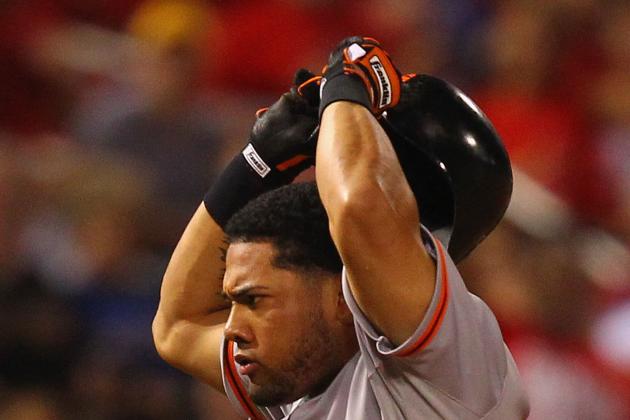 Dilip Vishwanat/Getty Images

If you've been paying attention at all to baseball news this past week, surely you understand how Melky Cabrera has cemented himself as the most selfish member of the San Francisco Giants.
Performance enhancing drugs? Sure, why not?
Making up a fake website to try and keep yourself from being suspended? Did that too.
Possibly costing the National League home-field advantage in the World Series? Check.
Letting down your entire team. You bet.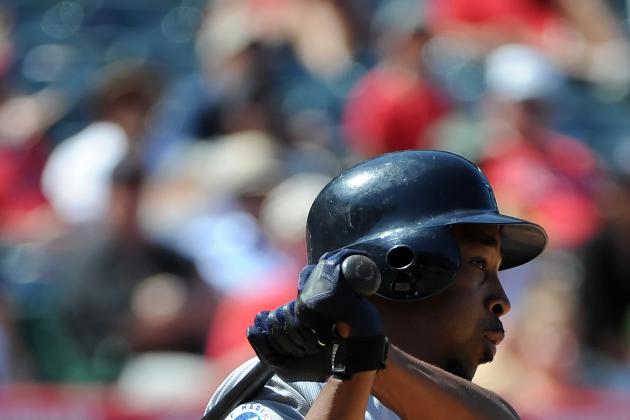 Lisa Blumenfeld/Getty Images

What do you get when you mix a disappointing player making a lot of money with a laissez-faire attitude and a passionate fanbase?
Chone Figgins: Apathy be thy name.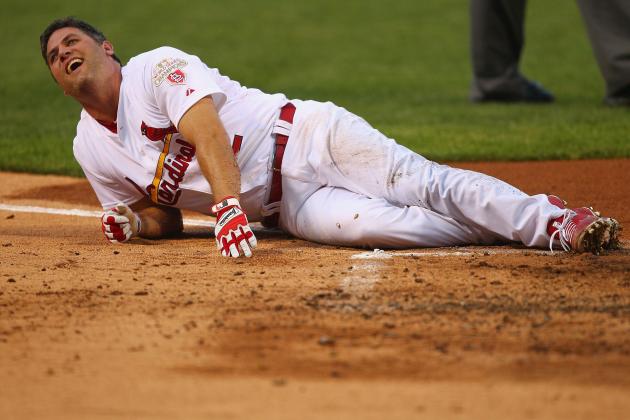 Dilip Vishwanat/Getty Images

Looking for a player on the Cards that is considered moody was not an easy task—or so I thought.
I began searching online for clues that could lead me in the right direction and found several websites dedicated to, well, hating Lance Berkman.
Clearly, I've missed something along the line, or I've been blinded by my own appreciation of the man.
Cards fans, I'd love to hear your thoughts on this subject, chime in!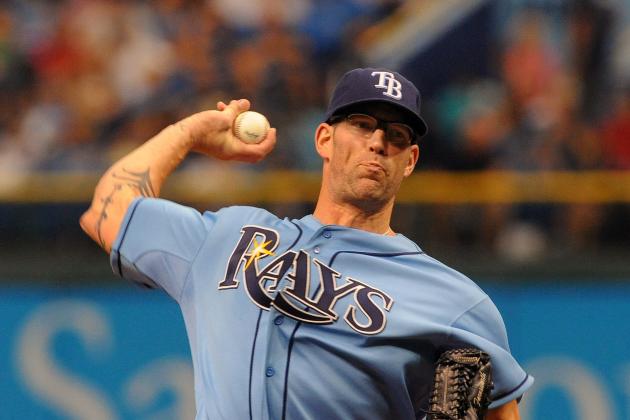 Al Messerschmidt/Getty Images

Kyle Farnsworth has been a very temperamental pitcher throughout the course of his career.
Some highlights were when he speared Paul Wilson, tackled Jeremy Affeldt and caused bench-clearing rumbles between the Yankees and Red Sox.
The list can go on, but surely you get the point.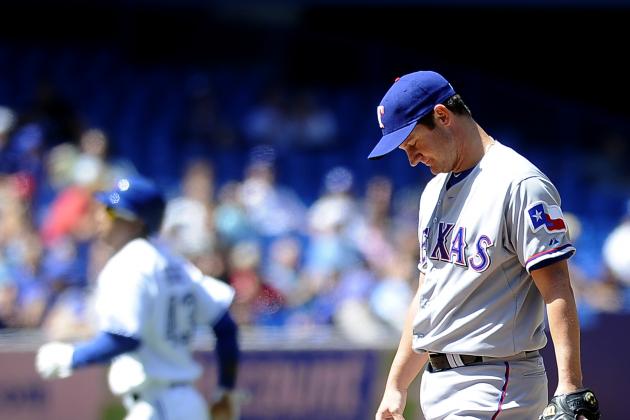 Brad White/Getty Images

After all his posturing during the winter and start of the 2012 season, Roy Oswalt finally decided to pitch for the Texas Rangers.
He came on board, pitched poorly and was relegated to the bullpen.
Since then, he's complained about his role on the team.
Cry me a river, Roy.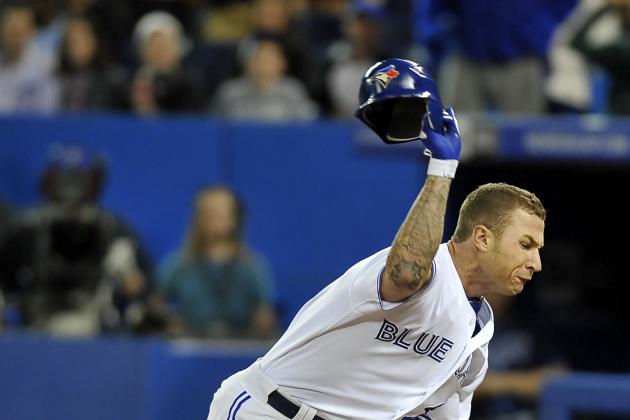 Brad White/Getty Images

Brett Lawrie is awesome.
He has the hustle that you wish every player had and the attitude that can drive opposing teams nuts.
He's arrogant and cocky, but he has the goods to back it up.
What's not to like about this moody third baseman?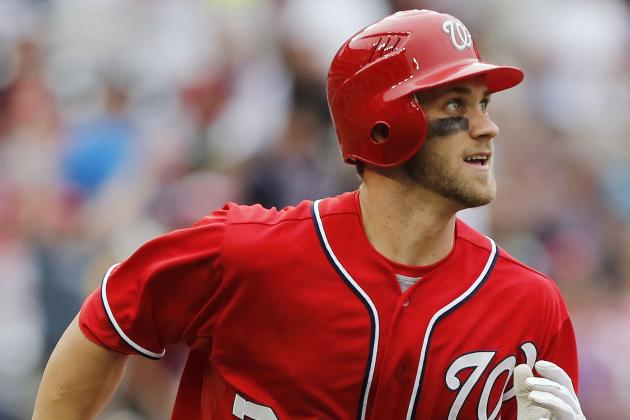 Jonathan Ernst/Getty Images

Speaking of players with attitude, Bryce Harper has got serious swagger.
He's blunt, entertaining and one hell of a talented ballplayer.
Harper is the type of "moody" player that fans will take a liking to for many years to come.
Why? That's a clown question, bro.