WWE SummerSlam: The 5 Biggest Mistakes Made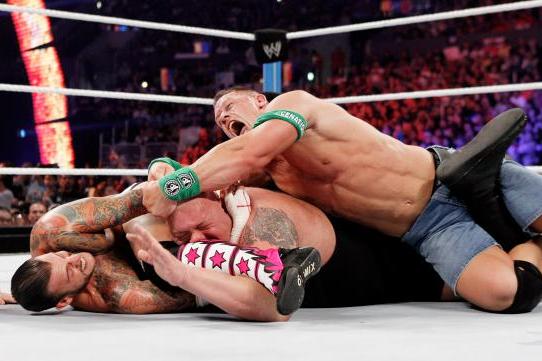 photo from wwe.com
WWE's second biggest pay-per-view of the year has come and gone.
Some fans may now feel that they were SummerScammed into buying this show after all of the hype.
The potential was high, but none of the matches (except Ziggler vs. Jericho) seemed to live up to their full potential. There was no match that was terrible, but everything was just kind of there. Nothing overly exciting and nothing embarrassing (well, maybe Michael Cole dancing).
With pay-per-view prices so high, WWE needs to do their best to put on a compelling show to get fans to reach into their wallets month after month.
Overall, this felt like a let down.
Here are the five biggest mistakes WWE made at SummerSlam.
Begin Slideshow

»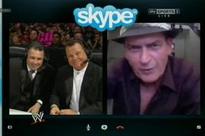 And to think, all of those clever "anger management" lines on Raw for nothing!
On Raw 1000, Charlie Sheen said he'd be at SummerSlam.
But he wasn't.
WWE didn't bother to explain the past few weeks that Sheen wouldn't show up. Instead they just ignored it, hoping fans would forget.
A lot of fans were wondering if he was going to be at SummerSlam or not. It would have been nice for WWE not to have promoted him, unless they were absolutely sure he was actually going to appear.
Daniel Bryan would have gotten his moment on TMZ, and other various pop culture web sites that WWE cares about, but instead he just faced off against Kane again. Couldn't they at least have had Bryan gloat that Sheen was too afraid of him and didn't show up?
Whether the hardcore fans wanted to see Sheen at the event or not, WWE still didn't deliver on what they were promoting, which looks badly upon them in the future.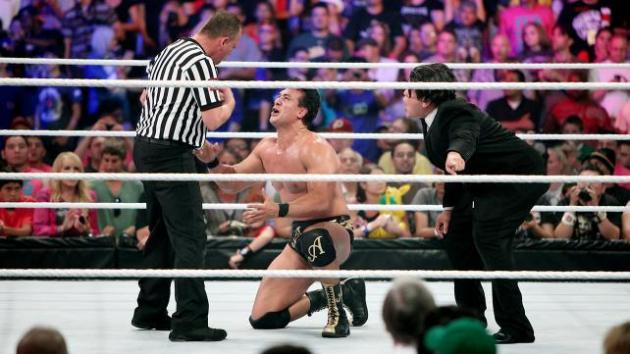 photo from wwe.com
Does this feud really need to continue?
Sheamus and Del Rio just don't have good chemistry together. As we saw on Smackdown, Jericho and Del Rio meshed better after only one match.
The ending saw Del Rio put his foot on the rope, and the ref didn't see it but still counted the fall. It was an awkward finish, though, as Sheamus' music didn't play right away.
This should have been the end of it.
The crowd really isn't into their matches, and with SummerSlam being such a big show it seemed the perfect place to blow off the feud. It's time for them to move on, not go another round.
Also, why did Sheamus hit Del Rio with the shoe? That's just rude.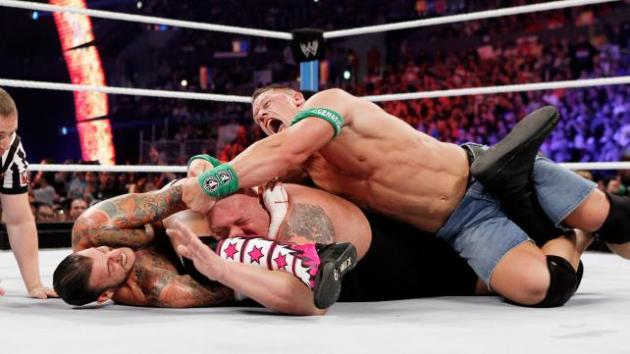 photo from wwe.com
There were a few things wrong with this match:
- Again, CM Punk doesn't get to close out the show.
- The screwy, false finish after we already saw one in the World Heavyweight title match.
- It only went 14 minutes.
- Why didn't CM Punk win the match initially? He was the first one to put a submission on Big Show.
Overall, The Big Show just didn't need to be in this match. He dragged down the pace and killed any kind of momentum that the feud had going.
It was just a standard three-way match, in that one guy gets knocked down/out of the ring and it turns into a glorified standard match. There was nothing really exciting or innovative about it.
We've seen these three in so many different combinations on Raw lately, that it just didn't feel that special. The crowd also wasn't into the match restart, and if you watch TNA, they just did the same false finish in their title match last week.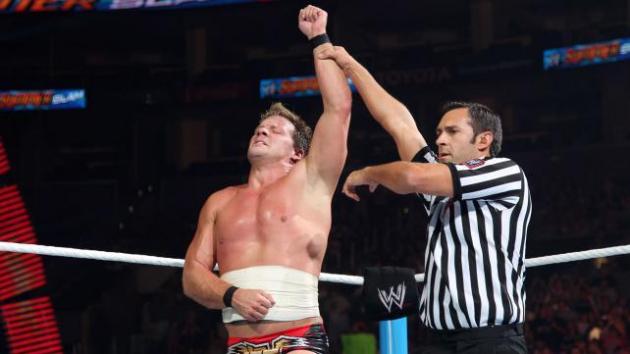 photo from wwe.com
Dolph Ziggler hasn't won a singles match at a pay-per-view since Survivor Series.
He may have the MITB contract, but he never wins. With Jericho on his way out, it would have been a perfect opportunity to finally give Ziggler some credibility.
If Ziggler won, that would have worked nicely into Jericho leaving again. It would have made it look like he put Jericho into retirement. It would have given Ziggler months of something to brag about.
When Jericho returns, the two could then reignite the feud. Hopefully by that time Ziggler would even have the title to make it even more interesting.
It seemed that Ziggler may have taken the loss so he could take advantage of a downed Sheamus later in the show. That didn't happen, either.
The two had a good match, but the booking was highly questionable and frustrating.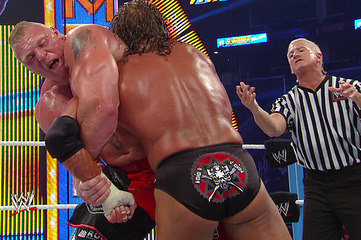 photo from wwe.com
Lesnar vs. HHH wasn't a bad match by any means. But it failed to save the show.
You can't fully blame the crowd for being so quiet. The entire show just fell kind of flat.
The crowd didn't seem interested in the match until the near falls started to happen. It just didn't feel like two legends meeting up for the first time ever.
With WWE logic, the crowd should have been hot. They had just brought them down with the abysmal musical performance, so the audience should have exploded for seeing another match.
But the reception these two superstars got was underwhelming.
The worst part of Lesnar vs. HHH was the fact of how much it felt like a traditional wrestling match.
That might sound odd, but Lesnar and Cena had one hell of a match at Extreme Rules that was a much more intense, realistic, MMA-style match that this one couldn't possibly live up to.
There were so many video packages for this feud that WWE seemed to think this was a monumental match. It just wasn't, though.
Lesnar has already lost some of his mystique, HHH can't go in the ring like he used to, and the entire build up was spotty at best. It was a disappointing match waiting to happen.