CFB Recruiting 2013: The 10 Biggest Commitment Snubs so Far This Year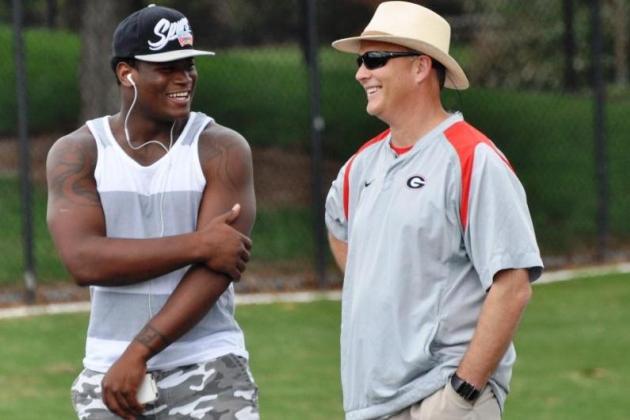 247Sports.com
College football recruits get contacted by many schools, befriend many coaches and foster relationships with many people at many programs around the country. In the end, though, a recruit can only choose one school and can make only one set of coaches, one fanbase and one program happy.
When a recruit makes a commitment, we tend to focus more on the program that won his commitment rather than the schools that got snubbed. In this piece, it's time for a change. It's time we focus on the schools that got snubbed by some big-time prospects.
Here are the 10 biggest commitment snubs so far in this 2013 recruiting cycle.
Begin Slideshow

»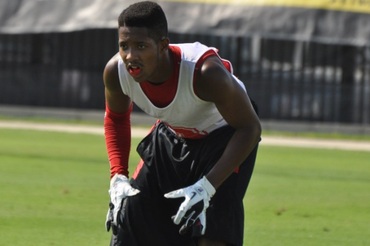 247Sports.com
Smith is one of the better CB prospects in the country who stands 6'1" and 175 pounds. He is from Texas, and it is believed he grew up a devout Longhorns fan, especially after reading this piece from Scout.com.
Texas was one of the schools that offered Smith a scholarship, so one would think this would be an open-and-shut case, right? Wrong.
Smith snubbed Texas for Alabama, and he will be covering WRs for the Crimson Tide.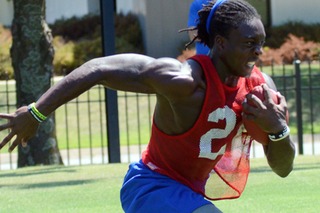 247Sports.com
Tenpenny is from Arkansas, and the 6'0", 212-pounder is one heck of a RB prospect. He has excellent speed, quickness and is developing more power.
The Razorbacks could not convince Tenpenny to stay instate, as he has snubbed playing in Fayetteville for toting the rock in Tuscaloosa. Bobby Petrino's firing may have drowned any hopes of an effort to get Tenpenny to flip, so look for him to stick to his 'Bama commitment.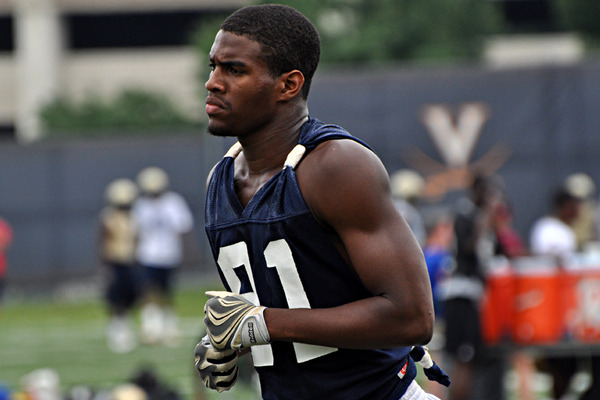 247Sports.com
Our third Alabama pledge in a row, this snub comes from the Virginia native Allen, who's a 6'3", 240-pound future Jack OLB at Alabama.
Virginia Tech did all it could to keep the talented pass-rusher at home. Allen gave the Hokies a hard look, but in the end Allen told Scout.com that he just felt the Tide coaches could develop him best.
The Hokies were the victim of a classic snub in this one.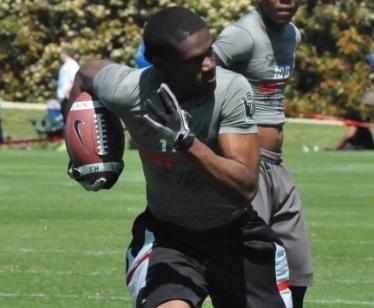 247Sports.com
With Texas and Florida prospects, it's usually very hard to get them to leave their home states. You can count Louisiana recruits on that list, too.
So when Dontre Wilson, the speedy 5'10", 180-pound RB prospect from the Lone Start State, committed to Oregon, it had to go down as a snub. Both Texas and Texas A&M were schools in the hunt, per Scout.com, but they both got snubbed by Wilson in favor of Oregon.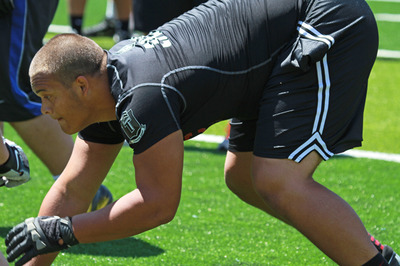 247Sports.com
Vanderdoes is a Northern California native, and both the Ducks and Bears were suitors for the 6'4", 305-pound DT's services. I believed Oregon had the inside track for Vanderdoes and expected him to commit to the Ducks when he arrived at his decision.
I was wrong—Vanderdoes committed to USC and is locked up with the Trojans. He snubbed both Cal and Oregon to head to Southern Cal, which initially was a bit of a surprise to me.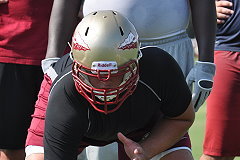 247Sports.com
Florida State scored big recruiting in Alabama last year, netting Chris Casher, Justin Shanks and Jameis Winston, among others in their 2012 class.
Well, the 'Noles re-upped again in Alabama this cycle with Austin Golson.
Golson had offers from both Alabama and Auburn, based on his Scout.com profile, but chose to block for Florida State over his two in-state schools.
This also is a huge snub since Golson chose not to play in the SEC in favor of the ACC.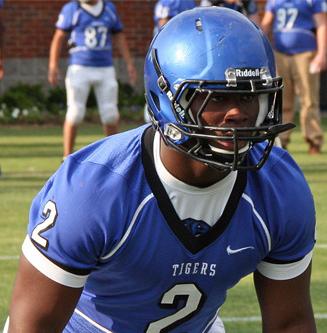 247Sports.com
Alabama was the original school of choice for Foster, a 6'2", 245-pound LB from Georgia who is ranked as the No. 2 overall prospect on my board.
Then earlier this summer, Foster called a surprise press conference and flipped to Auburn.
Georgia had been hot on Foster's trail since the start, too, which likely led Mark Richt to being confident UGA could land Foster.
But in the end both the Bulldogs and Crimson Tide were snubbed for Auburn.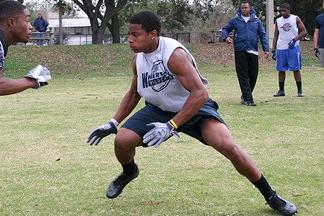 247Sports.com
It's well-known that Hargreaves' father is an assistant coach at USF, and the Bulls were recruiting the nation's best CB prospect with hopes to have him play on his dad's team.
Well, the younger Hargreaves chose to snub his dad and is committed to be a Florida Gator.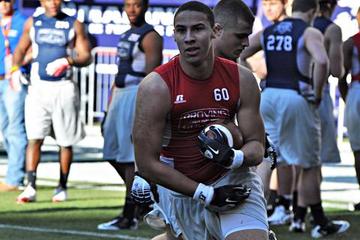 247Sports.com
A hot topic for discussion in Isaac's recruitment was distance, as even I felt it was near impossible to get him out of the Midwest.
Well, USC kept plugging away, even though Notre Dame and Michigan were two great options for the 6'3", 220-pound RB from Illinois.
Credit the Trojans for sealing the deal with Isaac and getting his parents' seal of approval. Michigan and Notre Dame were victims of the snub monster for the elite RB prospect.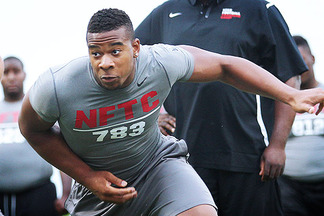 247Sports.com
On a day in mid-June, Robert Nkemdiche went to visit Clemson and committed before he left, sending recruiting into a frenzy. The nation's best player had offers from just about the entire country and shocked us all by selecting the Tigers.
Alabama was a favorite for Nkemdiche based on my own feelings, as were LSU and Ole Miss. However, they all were snubbed when the 6'5", 270-pound DE picked Clemson in a shocking upset.
Edwin Weathersby has worked in scouting/player personnel departments for three professional football teams, including the New York Giants, Cleveland Browns and the Las Vegas Gladiators of the Arena League. He spent a year evaluating prep prospects and writing specific recruiting and scouting content articles for Student Sports Football (now ESPN Rise-HS).
A syndicated scout and writer, he's also contributed to WeAreSC.com, GatorBait.net and Diamonds in the Rough Inc., a college football and NFL draft magazine.