The 40 Hottest College Football Reporters
Image via melanie-collins.com
In 2003 a beautiful, blonde-haired sideline reporter named Melissa Stark arrived on the scene and has changed the way we watch sports today. Especially college football.
No longer are we tortured with boring on-air personalities. Instead, we are presented with beautiful young women that know more about sports than you know about your left hand. These women are as talented as they are breathtaking.
And I have found the 40 hottest female reporters of the college football genre. You might know some of them already but others, well, they are new to me too.
Enjoy.
Begin Slideshow

»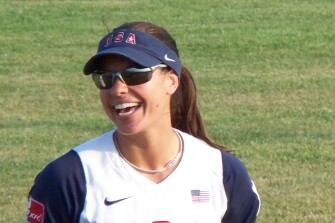 Image via womenandprofsports.blogspot.com
If you plan on watching college football in 2012, especially on ESPN, then you won't be able to avoid Jessica Mendoza.
The former Team USA softball star is now going to be working on ESPN2's College Football Saturday Primetime. So don't waste your time watching Dexter. Watch ESPN.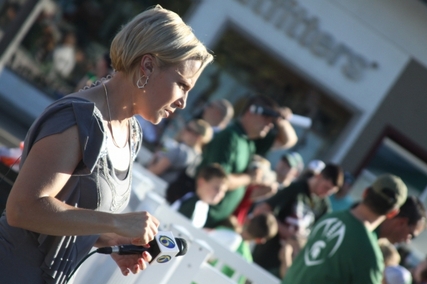 Image via lansingcitypulse.com
Lisa Byington is officially a freelance sports reporter, but she spends a majority of her time with The Big Ten Network.
Before this day is done, you will have a new appreciation for BTN.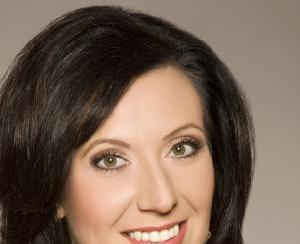 Image via about.me
I don't know how. I don't know when. All I know is I found her.
Tiffany Ervin works out of South Carolina and works on different projects for multiple networks daily. She also dabbles in college football.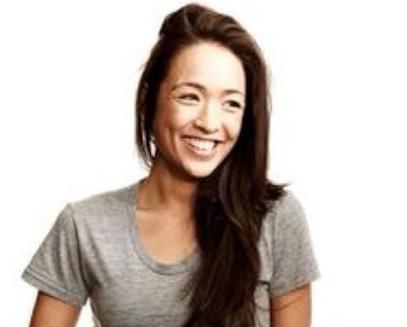 Image via twitter.com
ESPN3.com is one of the greatest inventions in sports media history. It has changed the way we watch sports, will continue to evolve and could replace watching ESPN on TV. But not yet.
It is becoming so large, they have had to hire multiple reporters to work solely with ESPN3.com. That is where Cassidy Hubbarth comes into play.
And don't be shocked if she becomes the next Michelle Beadle.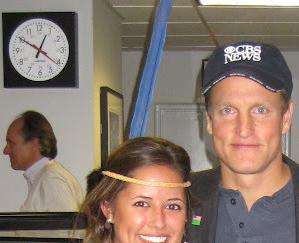 Image via mediabistro.com
The CBS Sports Network lists Kaylee Hartung as a sideline reporter although she is much more than that.
The Baton Rouge, LA native is also an associate producer for the CBS political show, Face the Nation.
Beauty and brains, a deadly combination.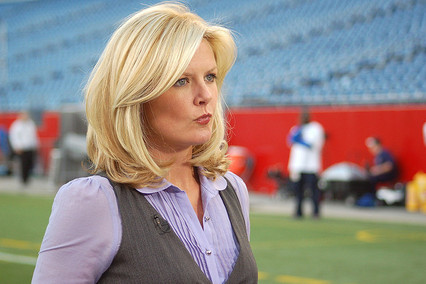 Image via flickr.com
Wendi Nix is not going to be a popular choice and I expect many people to throw this one back in my face. However, I might be able to change your mind.
At 37-years-young, Wendi Nix comes in as one of the older reporters on my list, but is still as beautiful as the next one. She is also a graduate of Wofford College and owns multiple, not just one but multiple degrees. She has also been working in sports since 1999.
Lastly, have you ever seen a female sports reporter that could make glasses sexier?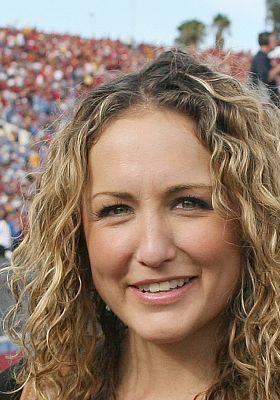 Image via dailynews.com
If Brooke Collins is on my list, you already know she is a looker. But what you don't know about her is the story about her late husband's death and how she was back on the sidelines only weeks later.
She is not only one of the most beautiful women working at CBS, but she loves her job. That is all we need to know.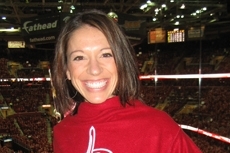 Image via foxsportsohio.com
Following her departure from Fox Sports Ohio, Dionne Miller has moved on to WFLD-TV in Chicago as their weekend sports anchor.
She hasn't left FOX, but you can bet her coverage of college football will be cut back a tiny bit. As long as she covers one game this season, that works for me.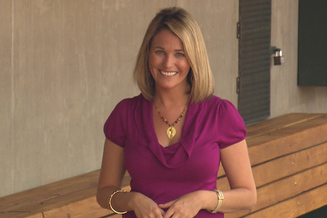 Image via twitter.com
With so many people drooling over Jaymee Sire over at Comcast Sportsnet Bay Area, they seem to be missing out on the real talent behind the network, Kate Longworth.
Kate works mainly with professional sports teams in the San Diego area, but she still squeezes in a few college football teams here and there.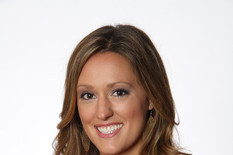 Image via espnmediazone3.com
During the 2012 college football season, you better be prepared for Saturdays. The beautiful women that will be roaming the sidelines each weekend are beginning to pile up.
Allison Williams is another one of those beauties. The Michigan native spent some time in Florida working for Fox Sports, but it appears she is going to be working for ESPN for quite some time.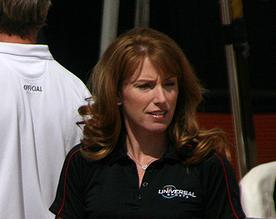 Image via flickr.com
I am not sure about you, but the more I see Heather Cox on TV, the more I love Heather Cox on TV.
And now that she has been announced as Erin Andrews' replacement on ABC's Saturday Night College Football Game of the Week, we get to see her even more in 2012. Thanks Disney.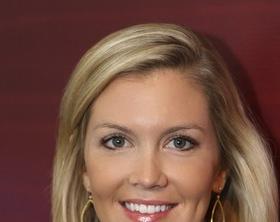 Image via twtrland.com
This shouldn't be the first time you have heard the name Elizabeth Moreau. And no, she is not a doctor, nor does she own an island.
But back in 2010, she fell victim to a phone prank that left her hotel room in shambles.
Now do you remember her?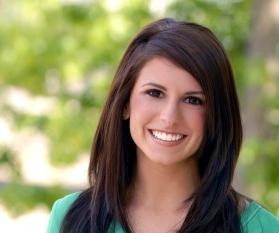 Image via Lyndsaypetruny.com
Before Lyndsay Petruny became the sexiest female reporter in New England, she worked for the Big Ten Network covering Penn State University back in 2009.
Oh, no. I just realized how many questions I opened myself up to with that last part.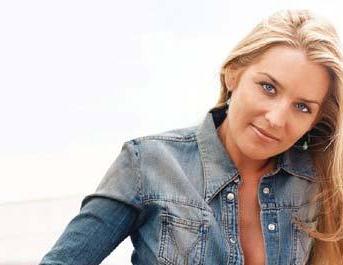 Image via listal.com
If you were curious about where Jill Arrington has been over the past few years, you no longer have to worry, I have found her once again. And she is still sexier than ever.
The woman that changed the landscape of sideline reporting in college sports isn't on the sidelines anymore. She is sitting cozily behind a desk in the studios of Fox.
We don't care. As long as she is finally back.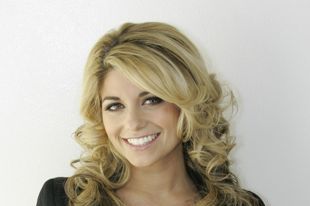 Image via larrybrownsports.com
Kristina Akra serves as the social media host for Fox Sports SEC Gridiron Live. The University of Florida alum has become one of the biggest names in sports today thanks to one reason, her sister.
That's right. She has a twin sister. So just when you think you can handle one beautiful Akra, there is another, Katherine.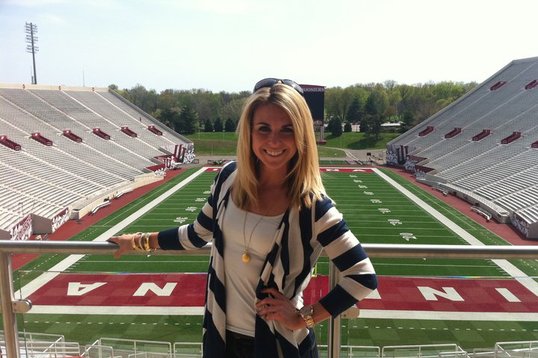 Image via listal.com
According to Larra Beth Overton's resume, she is currently a sideline reporter for the Big Ten Network working both Purdue and Indiana games.
I think I might have just discovered one of the biggest secrets in sports reporting. Where did this beautifully talented woman come from?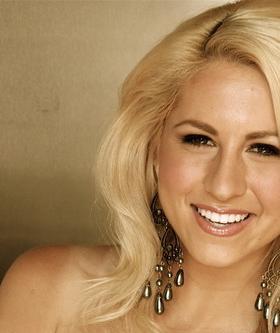 Image via itsalwayssunnyindetroit.com
When have you ever seen the winner of the Miss Florida beauty pageant double as a sports reporter?
It is rare, but don't tell Laura McKeeman—she is the reigning Miss Florida 2012. We might even be discussing her name alongside Erin Andrews before it is all said and done.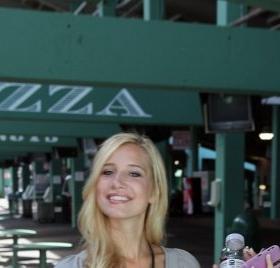 Image via sidelinehotties.com
You have to be patient with me on this one.
Kristine Leahy is no longer a college football reporter. I am the first to admit this. However, because I could not justify passing her up I had to include her on my list.
Can you blame me?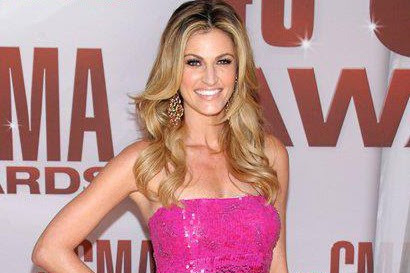 Image via plus.google.com
Just when you thought Erin Andrews was going to fall off the map, she bounces right back and gets a job with Fox Sports.
Not only did she find a job, she will now be hosting a college football program on Saturday nights. She is not on the sidelines anymore and that usually means she is moving up in the world.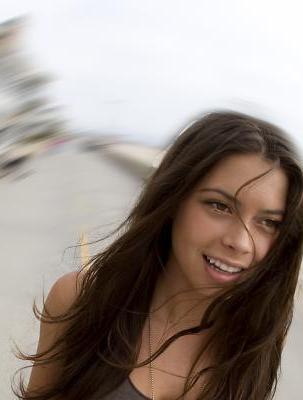 Image via myspace.com
The Big Ten Network just won me over. I think I already have five women from that network and we aren't done.
Alex Curry is part of the Tailgate 48 show and is now my favorite San Diego State alumni. Ever.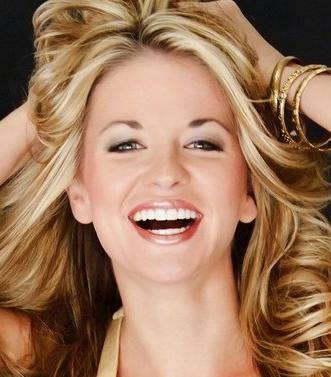 Image via gossips.indivibes.net
Kristen Ledlow loves Florida. She has been working there her entire career. She is living the dream, one day at a time.
If someone told you that you could make a living doing the thing you love in your hometown, wouldn't you take it?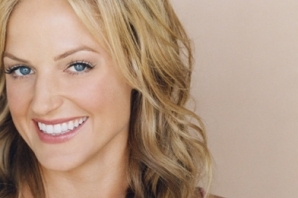 Image via RebeccaHaarlow.com
I have a confession to make, and I am sure most will agree: I have a weakness for beautiful women that love sports.
Rebecca Haarlow has a sports resume that would make even Chris Berman jealous. She works for Fox Sports, but you probably have seen her recently on NFL Network too. She does them both.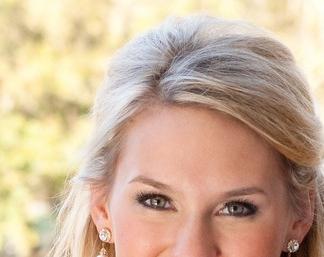 Image via twitter.com
Amanda Joseph is a former 2007 Miss Louisiana and current part of the University of Louisiana-Monroe football broadcast team since 2009.
Her bio is a bit weak because she hasn't gained the notoriety yet, but trust me, she will one day.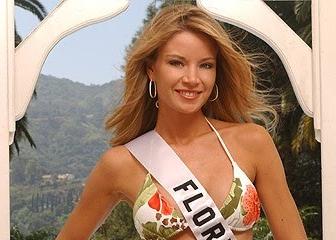 Image via movinsports.com
That is it. I am moving to Florida.
I lived there for six months and the one thing I remember was all the beautiful women. It was like Spring Break 24/7 down there.
And now I see that most female sports reporter hail from Florida.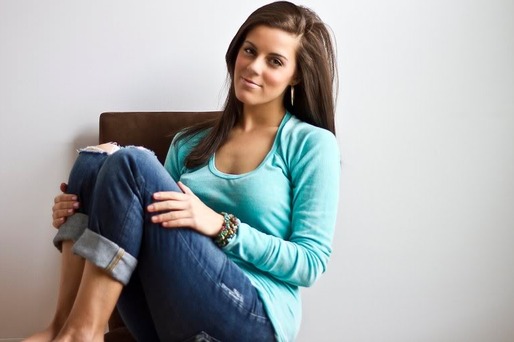 Image via forums.superherohype.com
When I first heard about ESPNU, I was afraid it wouldn't work. I thought it would be just another reason for ESPN to showcase the sports shows no other channel could host. But I was wrong.
Niki Noto now belongs to that network and hosts ESPNU's Road Trip.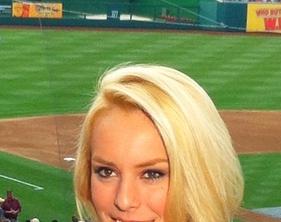 Image via twitter.com
Washington now has one of the most loyal sports broadcasters in the industry.
Earlier this year Britt McHenry was heading off to San Diego to work for Fox Sports, but headed back to Washington after only two weeks. She had no problems getting her old job back.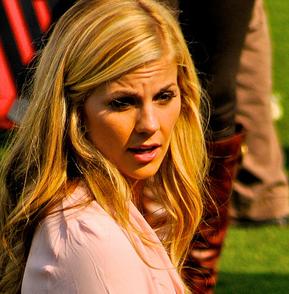 Image via flickr.com
Two years ago, not too many people ever heard of Samantha Steele. Her incredible two-year run has made her one of the biggest names from ESPN since the early days of Erin Andrews.
She is now the host of The Longhorn Network and a regular on the sidelines of ESPN's college football game broadcasts.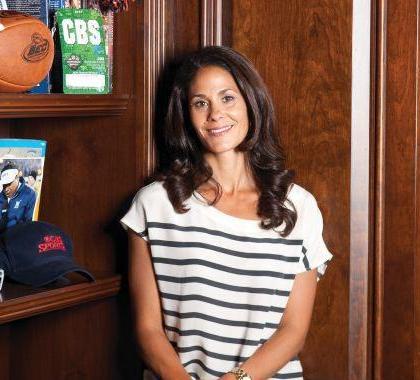 Image via bergen.com
Tracy Wolfson is one of the sexiest female broadcasters in the world.
And why, you ask? Because not too many people realize that she is as beautiful as she is intelligent. The mother of three works the sidelines for CBS on Saturdays in case you wanted to watch her this year.
Image via sidelinehotties.com
Molly Sullivan is no longer a member of the MountainWest Sports Network and has since moved onto the NBA as a sideline reporter for the Philadelphia 76ers.
But before that, she was one of the most beautiful college football reporters I had ever seen on TV. I almost felt obliged to include her on this list because I vividly remember her from the MTN days.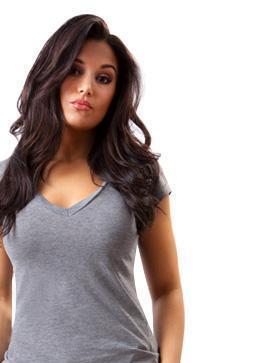 Image via beermugsports.com
You can see that Molly Qerim is beautiful, right?
Now I can tell you all about how she works for the NFL Network, CBS Sports and covers UFC on Fuel TV. So she might make the list for her college football coverage, but she is all over the place when it comes to sports.
Not to mention she used to work at ESPN.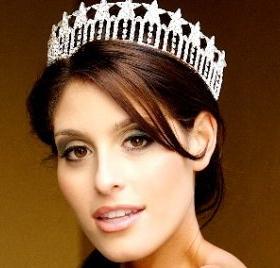 Image via meganclementi.com
Do you remember earlier when I mentioned how rare it was to see a former Miss America contestant double up as a sports reporter?
Well, it appears that it is no longer as rare. And most of them come from Florida.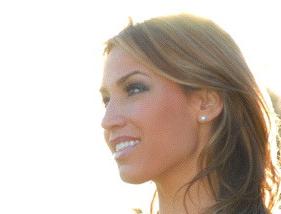 Image via sonofsamhorn.net
Stop everything you are doing. Go ahead, we will wait.
Now, let me introduce to you Erin Hawksworth, the future of female sports reporting. If you haven't heard of her, it's fine. But now that you have, don't forget her.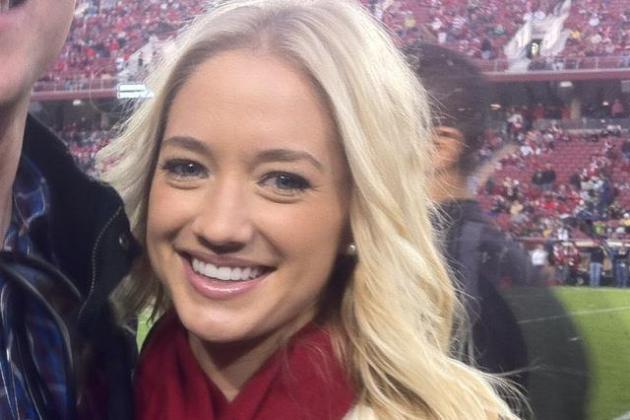 Image via gamedayrunway.com
If you have aspirations to be a college football sports reporter and you are an athletic woman, head on up to the University of Oregon and be a cheerleader. It seems to be a good idea.
Just ask former Oregon Duck cheerleader and current Fox Sports reporter Katelynn Johnson.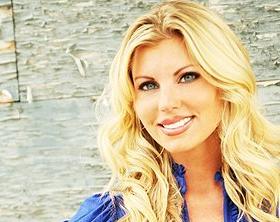 Image via squidoo.com
Rivals.com is one of the nation's top sites for college football news and one of Ashley Russell's many jobs is as a reporter for them.
As I always say, enjoy the talented reporter while she still works there, it won't be long before someone else scoops her up.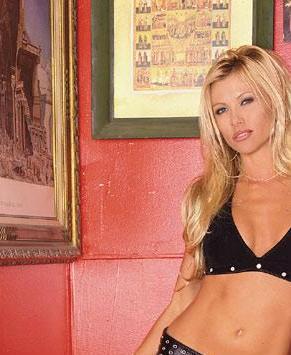 Image via celebs101.com
There are about 4,320 websites that claim Lisa Dergan Podsednik is still working for Fox Sports.
Is she? I haven't been able to find a direct answer so any assistance would be useful.
Unless proven otherwise, she still makes the list.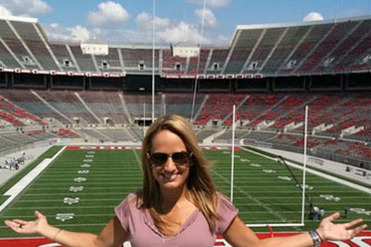 Image via esquire.com
I have been selling the idea that Jenn Brown is the hottest female sports reporter ESPN has ever hired and I stand behind that thought.
Can anyone prove me wrong? Is there any possible way to prove that she isn't hotter than the former ESPN ladies that preceded her?
I will help you out, no.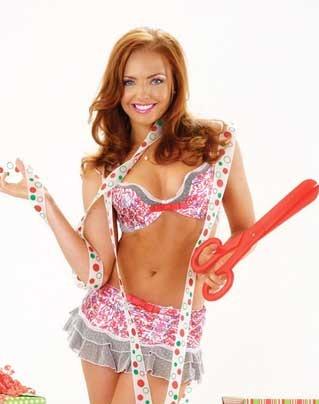 Image via laurengardner.com
Lauren Gardner isn't just a beautiful woman tossed into a reporter job that she has no clue how to do. She has the most impressive resume I have seen on this list.
And let's not forget about where she started. She was once a Denver Broncos cheerleader. Perfect.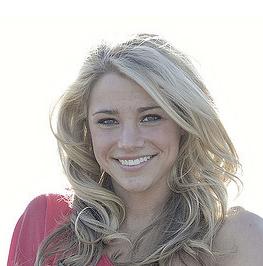 Image via flickr.com
When I first came across Amanda Pflugrad a few years ago during her Oregon cheerleader days, I knew that wouldn't be the last time we heard from her.
Now she is making a name for herself in the Fox world and eventually, she will be hosting her own show on ESPN. I promise you that much.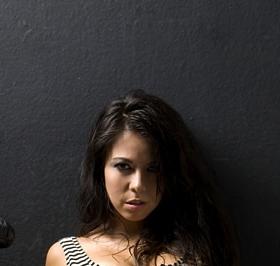 Image via wikifeet.com
If you speak Spanish, you should follow Jimena Sanchez on Twitter. Otherwise you will be confused and unaware of what is going on.
I would still suggest following her based solely on the pictures she has posted. You don't have to speak Spanish to look at those.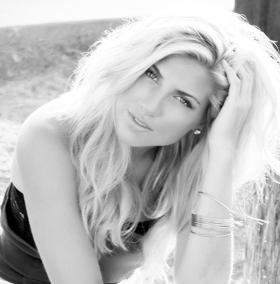 Image via melanie-collins.com
Thanks to The Big Ten Network, we can include the always beautiful Melanie Collins on this list.
From bikini model to college football reporter, Collins has come a long way and is now one of the biggest names in sports reporting.
It will not be long before ESPN comes calling.