Wigan vs. Chelsea: Rating the Blues' Players in Premier League Clash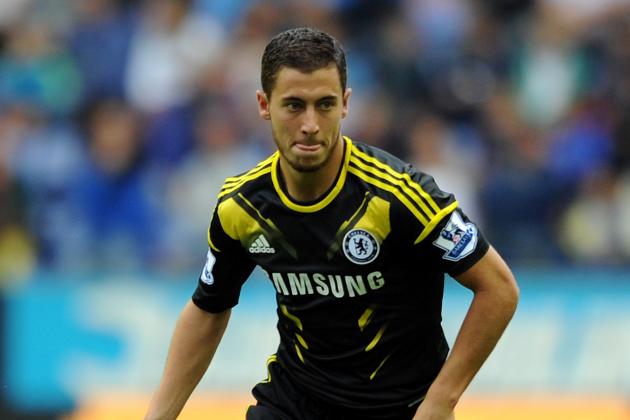 Chris Brunskill/Getty Images

Chelsea played well in its 2-0 victory over Wigan Athletic on Sunday.
The visitors jumped out to a two-goal lead after only six minutes, and they hung on, despite some uneasy defending in the second half. They retained a clean sheet, and they put themselves toward the top of the table after the first weekend.
As for the players, they each played relatively well on an individual level, bringing something to the table without taking much off it.
Begin Slideshow

»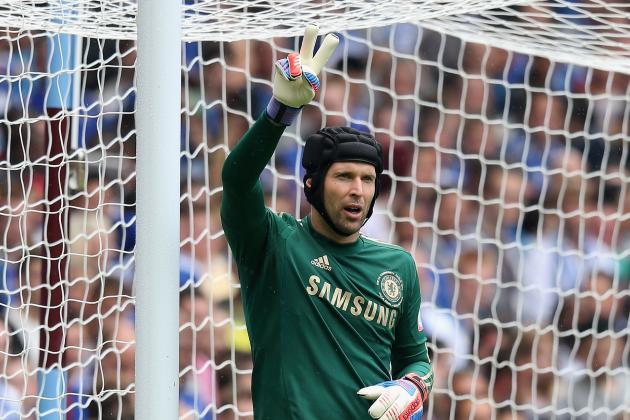 David Rogers/Getty Images

When a goalkeeper holds a clean sheet, it's tough to find faults with his performance.
With that said, Petr Cech needs to be sharper going forward. Obviously, he played well enough to keep Wigan out of the net, but he had some sloppy passes that will hurt Chelsea against bigger and better opponents.
But don't let my pessimism shadow the fact that Cech didn't allow a goal on Sunday; he played just fine in net.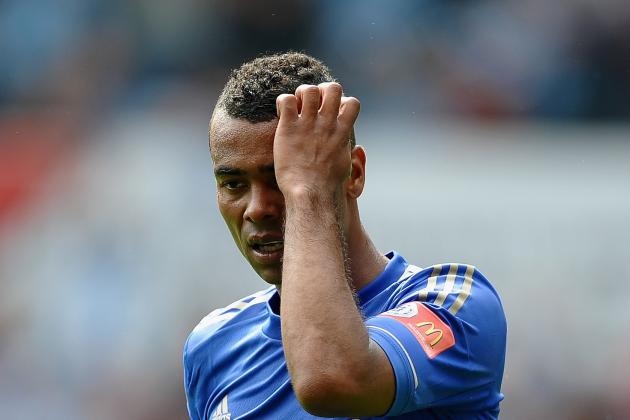 Laurence Griffiths/Getty Images

Ashley Cole didn't do much of anything against Wigan.
He intercepted quite a few passes, and he didn't really give up much down his side. Facing off with potential Chelsea signing Victor Moses, Cole did a good job of testing the Nigerian winger.
Cole had just a fine match and contributed to holding the clean sheet.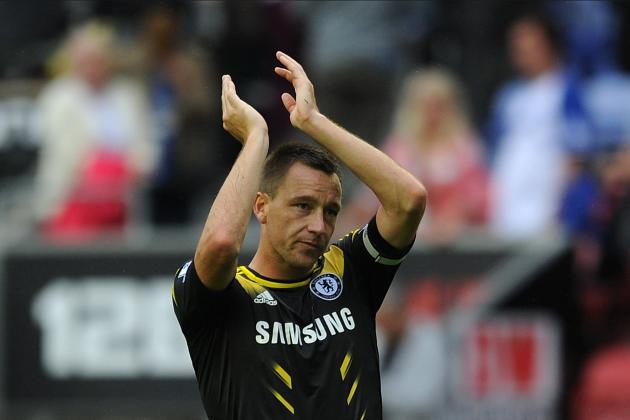 Chris Brunskill/Getty Images

John Terry was a rock in Chelsea's defense once again.
He cleared the ball plenty of times, and he didn't let Wigan come through the middle. Mr. Chelsea was an intricate part of holding the clean sheet, and he needs to continue playing this well for the whole season.
Some people have been questioning Terry's ability to keep playing at a high level, but this match proved that he still can get the job done.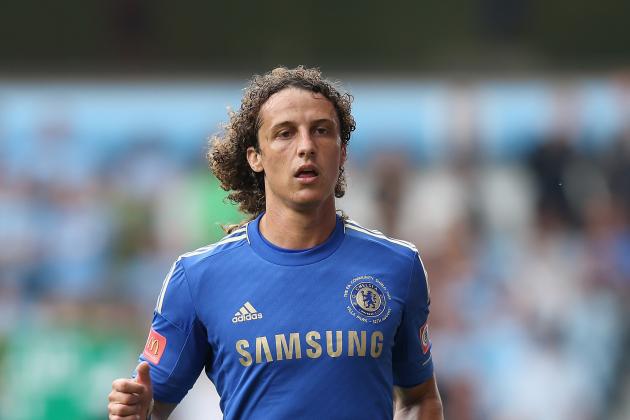 David Rogers/Getty Images

As always, there were some scary moments with David Luiz.
He's a skilled defender, and he has all the tools to be a world-class centre-back. However, his style is just too reckless for the EPL.
At this point, Roberto Di Matteo needs to try out Gary Cahill and see if he's ready to partner with John Terry. Otherwise, Luiz will continue to give Chelsea fans headaches.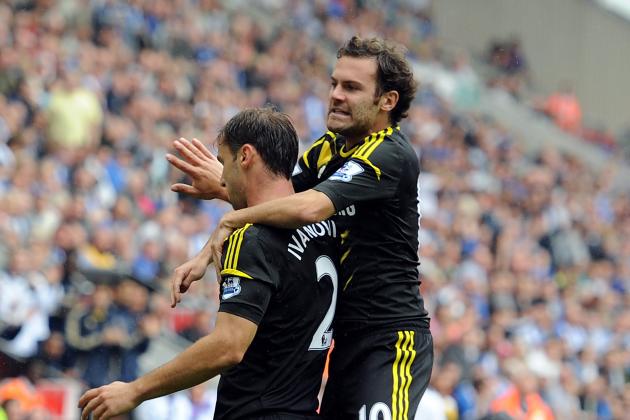 Chris Brunskill/Getty Images

Branislav Ivanovic was great coming off his poor Community Shield showing.
His clinical finish opened the scoring in the second minute, and he allowed Chelsea to step off the gas early on. Coming off a red card, it's always tough to get back in the flow of the game, but Ivanovic made it look easy.
He played well at right-back, allowing Chelsea to ignore that they still don't have a traditional right-back.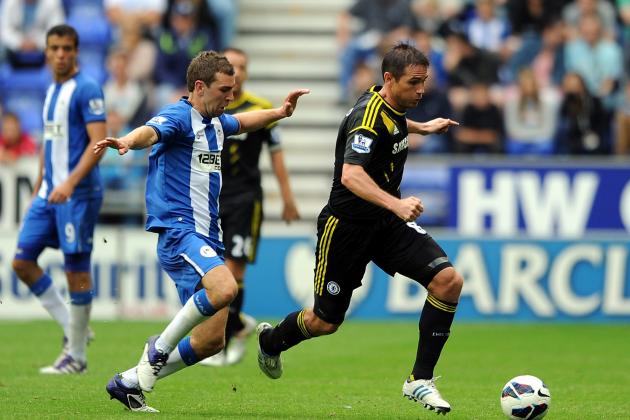 Chris Brunskill/Getty Images

Frank Lampard had just another solid performance for Chelsea.
He buried his penalty in the seventh minute, giving the Blues a comfortable two-goal lead. He continued to play well in the withdrawn midfield, even though it isn't his first-choice position.
Lampard has done a great job adjusting to his new role as his career winds down. If Chelsea can get this type of production out of Lampard all year, the Blues will be in great shape.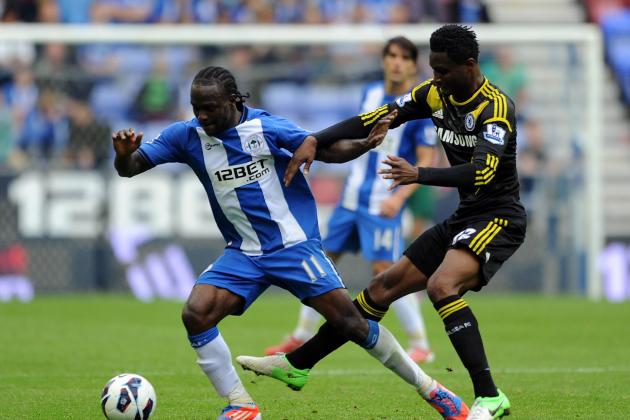 Chris Brunskill/Getty Images

John Obi Mikel didn't do anything special against Wigan.
He didn't have his patented, unnecessary giveaways, but he still didn't do much connecting the attack. With that said, he was tough in the middle of the pitch, and he clogged things up when Wigan tried to attack.
I'm not a Mikel fan, but he was solid this match and did enough to warrant his start.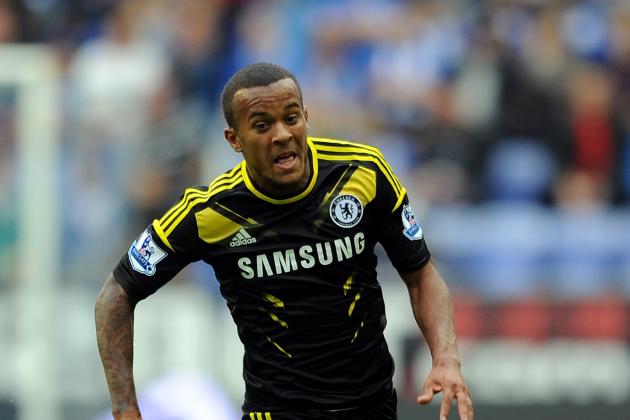 Chris Brunskill/Getty Images

With Ramires ill, Roberto Di Matteo needed to be a little creative with his lineup.
Apparently, he didn't feel like Oscar was ready for a full EPL match. As a result, he went ahead and started Ryan Bertrand in an advanced position.
It was interesting to watch him and Ashley Cole work together on the left side. They're similar players, which made it a little odd to watch them try to figure out what they should be doing. It was an intriguing concept, and if it can get Bertrand on the field, I'm all for it.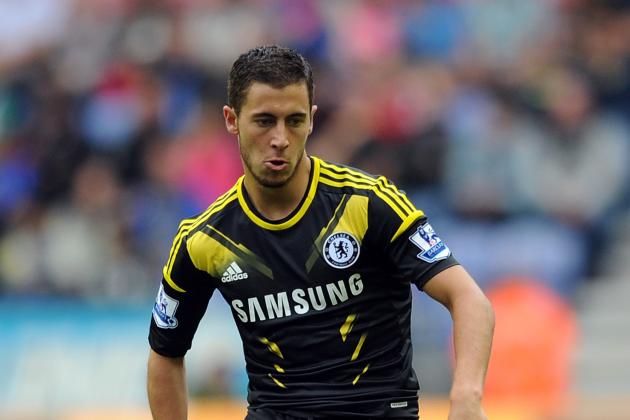 Chris Brunskill/Getty Images

Eden Hazard was easily the man of the match.
In his EPL debut, the 21-year-old playmaker was all over the field. He assisted Branislav Ivanovic on the first goal, and he was taken down for the penalty that resulted in Chelsea's second goal.
Hazard played in the central position, and he dictated proceedings for an hour. With three games this week, Hazard only should've played the time he did, but Chelsea fans just wanted more of him.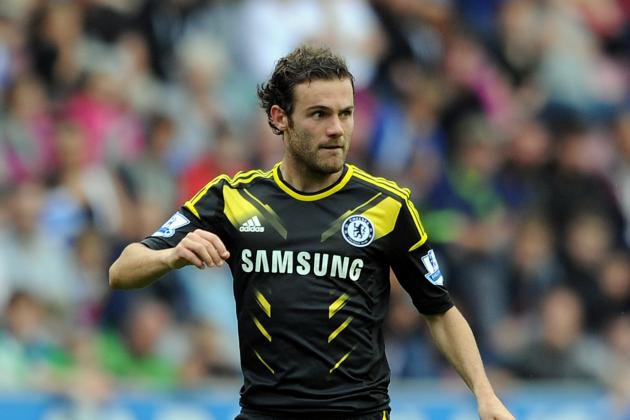 Chris Brunskill/Getty Images

Juan Mata just disappeared on Sunday.
With Eden Hazard in the middle, Mata was pushed to the outside, and he wasn't nearly as effective. He wasn't necessarily lost, but he certainly didn't seem comfortable. Maybe he was still tired from the Euros and Olympics, but Mata certainly wasn't himself.
He is too good of a player to not improve his form. However, he needs to start meshing with Hazard, or Chelsea will be facing a midfield conundrum.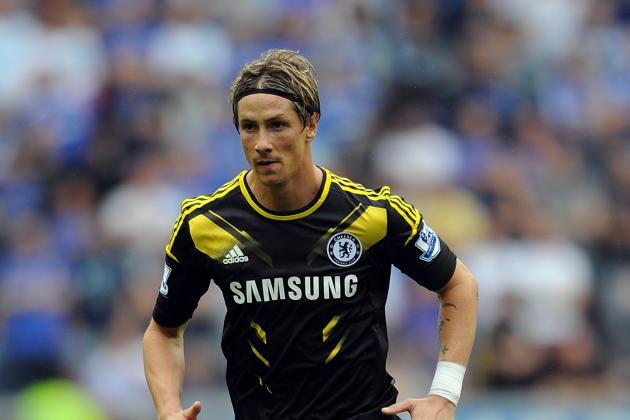 Chris Brunskill/Getty Images

Fernando Torres was just fine up top.
Although he didn't have anything to do with the goals, Torres looked somewhat dangerous. With Romelu Lukaku off scoring goals at West Bromwich Albion, Torres needs to keep his form. With more ammo, the Torres haters are just waiting for him to start missing sitters.
Torres will get chances as the season goes on; he just needs to convert them.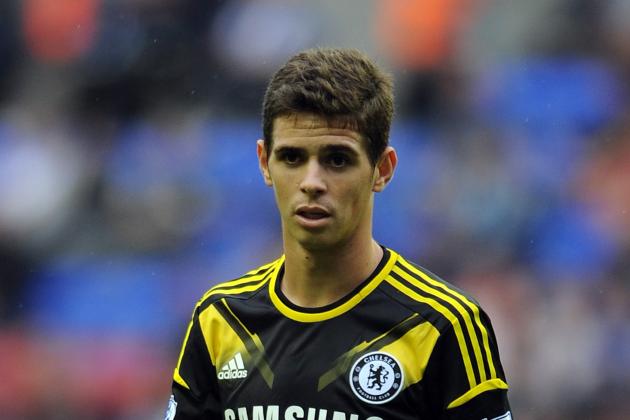 Chris Brunskill/Getty Images

Oscar, 6.5
It was nice to see the young Brazilian in a Chelsea uniform. He only played about 30 minutes, but Oscar looked solid. Chelsea were playing more defensive in the second half, trying to stay fresh for the next two games this week, which didn't help Oscar.
He didn't show much on Sunday, but he should be just fine in England.
Raul Meireles, 6.0
Meireles came on in the 83rd minute, and he didn't do anything special. At this point, he doesn't seem to have a spot in the Chelsea lineup, and he'll be lucky to get playing time this season.