Liverpool FC: 5 Reasons Why 3-0 Loss to West Brom Was a Necessary Evil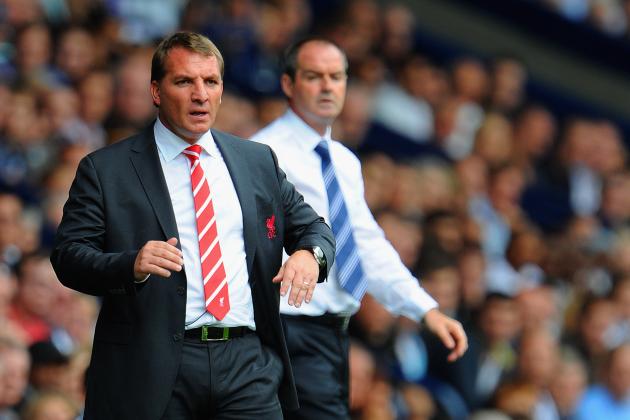 Michael Regan/Getty Images

The new English Premier League season got underway this Saturday, and it was a similar story to last season in many respects for Liverpool and their supporters.
The Reds dominated some parts of the match and possession in the first half. However, a host of chances missed by the familiar culprit Luis Suarez was followed by a sucker-punch in the form of a Zoltan Gera blockbuster for The Baggies.
Daniel Agger was then sent off in the second half for bringing down Shane Long, who harrowed the Liverpool defense continuously throughout the game. Although the contact was just outside the box, the referee on the day, Phil Dowd, pointed to the spot. It made little difference, as Long shot a weak shot that was saved easily by Pepe Reina.
Brendan Rodgers felt hard done by the second penalty decision, but it was quite clearly a clumsy tackle by Martin Skrtel, whose teammates would do well during the remainder of the season to keep heart and shout out when an opposition player is closing in even when the chips are down like they were against West Brom after Agger's sending off.
Liverpool eventually lost 3-0 and were fortunate not to concede more. The Reds should have scored at least once, but their travails from last season, in which they had the lowest conversion rate in the entire league, continued in front of goal.
There were positives for the Reds, but overall it was a very similar story to last season. To be frank, any new manager needs time and support to settle, so let us be optimists and look at reasons why the failure at the Hawthorns may have been a blessing in disguise.
Here are five reasons why the 3-0 loss was a necessary evil.
Begin Slideshow

»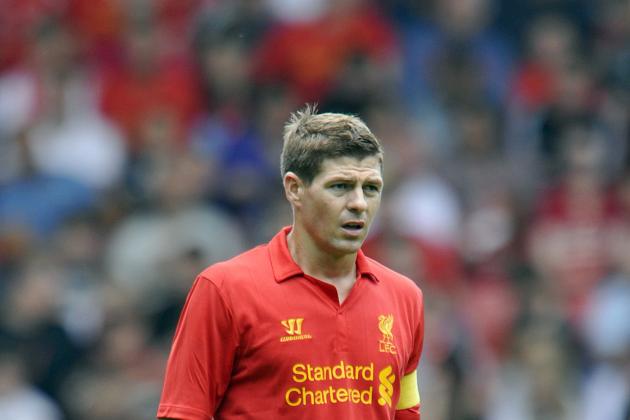 Clint Hughes/Getty Images

A joke doing the rounds after the end of last season was that Damien Comolli and Kenny Dalglish were the two assists provided by Stewart Downing through the league campaign.
It may not have been a very good one, but it again epitomized what happened against West Brom.
Kenny Dalglish was unfortunate to be sacked, because the players under him just did not perform. Rodgers can cite the same reason for Saturday's debacle.
Steven Gerrard was hopeless all throughout the match, giving the ball away as if he was an understudy to Jay Spearing. The captain looked disinterested for most of the match, and nothing he tried seemed to come off.
Fabio Borini and Stewart Downing did very little, and Brendan Rodgers would do well to arouse competition by dropping players here and there. Luis Suarez, like always, was a magician on the ball without the capacity to score. Joe Allen's performance was one of the rare positives with Lucas also doing alright after an injury layoff.
The players need to raise their game if Liverpool are to be competitive. Liverpool had a chance even after going down to 10 men when Reina kept them in the game, but they presented another opportunity from the spot straight back to West Brom through Martin Skrtel's ineptness. It was almost as if to say, "So, you missed! Here is another bite at the cherry."
Liverpool may get Jose Mourinho or Pep Guardiola instated as their manager but if the players won't do the business then there is very little the manager can do.
The loss to West Brom should be enough of a wake-up call for players who care to deliver consistently or at least make an effort from now on. If they don't, they can look for another club.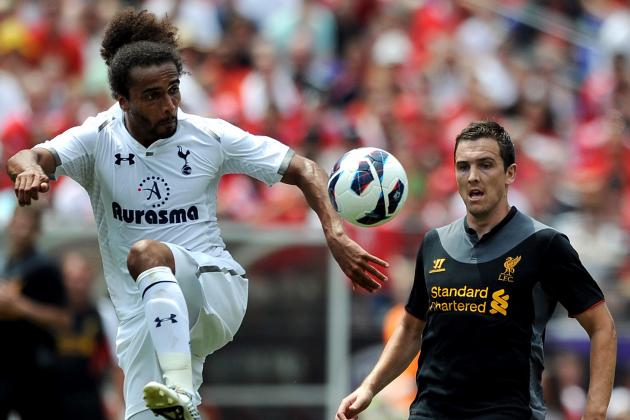 Patrick Smith/Getty Images

It is always better to get a wake-up call earlier in the season, and Liverpool have fortunately received it in the first match itself.
A wake-up call later in the season has no significance. In fact, it is often not even regarded as a wake-up call, and performances go downhill without vital reasons for failure being addressed.
Liverpool had one of those last season in the match against Bolton that they lost 3-1 in January. It did ring alarm bells, but they got put on snooze for the rest of the season without anyone waking up to perform.
Under Rodgers, a lot of work needs to be done. But at least the issues will be worked with from the start itself without the need to taper over cracks. Sidestepping problems staring Liverpool in the face was so often the case last season as Liverpool plummeted to eighth after being in contention for fourth till the final few months.
Rodgers should be a professional here and try to tweak things that are not working. Another wake-up call in the form of a three- or four-goal loss in a few months might just ascertain another season to forget.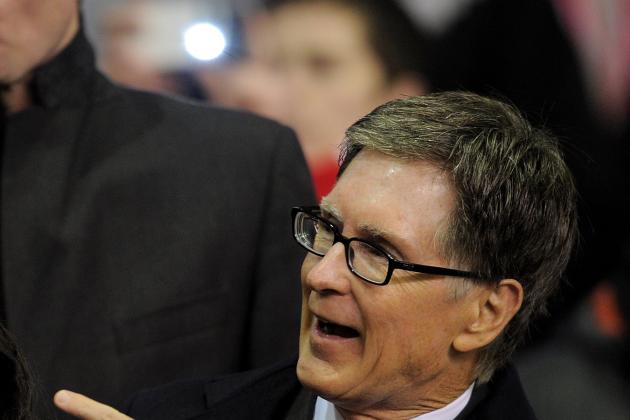 Michael Regan/Getty Images

The owners might just change their opinion about the budget provided for acquiring players with the transfer market still open until the end of August for the Reds to strengthen.
If John W. Henry and Tom Werner did follow on news from the Hawthorns—something they ought to do—they will know on the basis of the scoreline itself that improvements are needed at Liverpool.
Yes, the scoreline was not a true reflection of the game, but even so the owners should read between the lines when Rodgers states that he is trying to bring in more players.
Any manager would want better players without funds to worry rather than try to strike loan deals. Make no mistake about it, loan deals for players such as Nuri Sahin would be great, but it ultimately leaves a hole in the squad when the player leaves.
Trying to replace that quality permanently will require funds on top of the already paid fees to the team that loaned you their player. Wouldn't it make more sense to add the loan fees being given now to the projected value of the player you will look at a year from now and possibly buy someone even better by spending the aggregate sum?
It is not rocket science. I agree that interest of a year will be lost by paying the money now, but you will eventually save yourself inflation cost with the option to buy a better player. What is more is that the player will be Liverpool's, instead of Rodgers developing someone else's asset.
Further, if John W. Henry does plan long-term, this is surely the way to go. Financial Fair Play will come into effect from 2013-14. Won't teams start demanding extortionate sums to balance the books? Not only English or home-grown players, it will predictably be the case for all players throughout teams playing under the rule.
Something to think about for Mr. Henry and Co.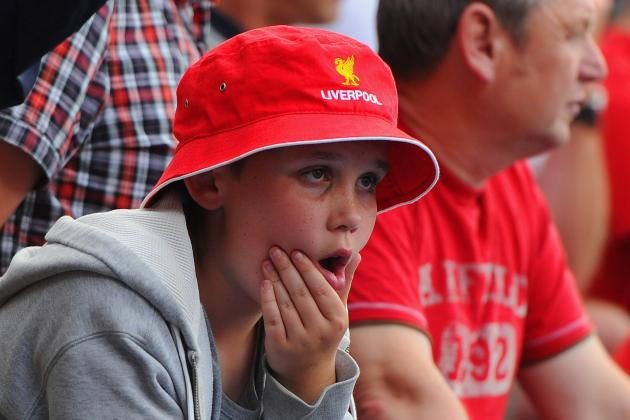 Michael Regan/Getty Images

Liverpool fans (including me) have had unrealistic expectations over the last few years from a team that needs a good overhaul to get back to the top.
The result at the weekend against the Baggies has just dampened hopes of those who were proudly looking toward the top four places in the league standings as the place where the Reds would end up.
With only one game gone, hardly anything has been concluded. But the weight of expectation would have surely come down.
The fans now surely know that the project at Liverpool is a tough one. Kenny Dalglish managed eighth after spending good money. Rodgers is having to manage higher ambitions without that luxury.
It is evident already that Rodgers is no Hodgson. Liverpool have played some good football already. The absence of expectation will most certainly lead to better performances in future.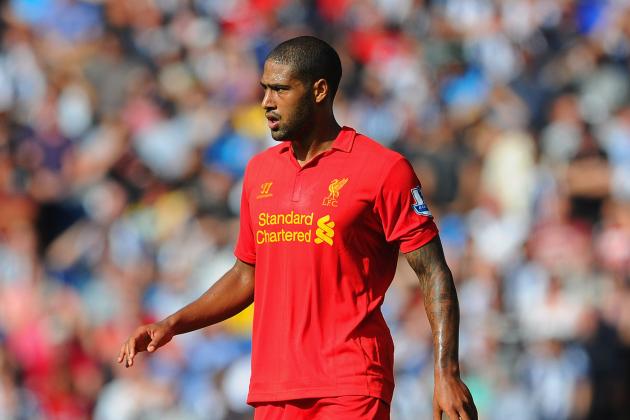 Michael Regan/Getty Images

Kenny Dalglish was removed as manager at the end of last season, citing the huge number of records he and his team sent tumbling down, unfortunately for the wrong reasons.
Brendan Rodgers has begun with a similar stat this season.
"Worst opening day defeat since ......."
The year does not matter. Rodgers is an optimist, and he will know that there is only room for improvement from here on in.
Whatever could have gone wrong on the opening day, did. Liverpool cannot have bad luck forever, and you cannot say that Suarez will need five chances to score one for the rest of his life.
If that were true, the rest of the Uruguay team should be better than any other side. The fact is that they aren't.
Moreover, Rodgers will have got a hint of what all he got wrong and may not get away with for the rest of the season. Downing on the right does not work, period. After that performance, I would say that Downing in any Liverpool side does not work, but just as with Rodgers, fans should give Downing at least a few more chances. He has, after all, started with a scorcher of a goal this season.
Glen Johnson does not cut inside as comfortably from the left as he does so excitingly when placed on the right. Gerrard needs to play further up the field as he gets older.
We saw last season that Charlie Adam performed his best when paired with Lucas. Adam might still have a future at Liverpool if he is given a chance or two to prove himself alongside Lucas and the already-impressive Allen.
Jonjo Shelvey may also be used if the funds from Adam's sale are necessary for Rodgers to get someone else in.
Carroll, in my view, was introduced very late. He should have come on in place of Joe Cole as the second substitute. In fact, I thought Rodgers would get him in right after Carragher was brought on for Downing. I am sure Rodgers followed the Euros, and he should have learned from the Spain-Italy final.
Italy tried playing 'football' without sending someone robust up front to start attacks from an advanced position. Liverpool should have done the same. Unfortunately, Rodgers has not been managing at the top level for long enough to have that kind of experience or adaptability.
I am not saying I should be manager, but I was disappointed by the lack of invention in the Euro final, and the same case was repeated on Saturday. Cesare Prandelli did not try doing something different when he came to know that his team would have to play the last 30 minutes or so with a man fewer.
Rodgers was in no Euro final, but the Liverpool job does not come without pressures or opportunities to prove your mettle, whichever way you want to look at it.
I am impressed by Rodgers, but that day he could have truly showed everyone how he had the cutting-edge philosophy and flexibility to be Liverpool manager. It may not have worked, but I am sure the will to experiment in his very first league game would have endeared him to the Liverpool faithful by showcasing his audacity.
When players press that well, going down to 10 men will be that much more difficult. Thus, Andy Carroll's introduction was needed sooner.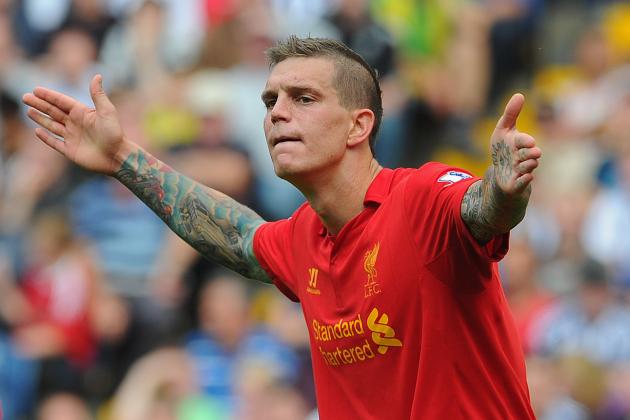 Michael Regan/Getty Images

Admittedly, this article is a bit harsh, but it also tells you why it is not the end of the world for Liverpool.
Liverpool's performance was not woeful. It was decent, even good at times in the match.
After taking a look at the results of the entire weekend, the fans can get a better perspective on things.
Apart from Everton, and maybe Newcastle partially, no team from among previous season's top eight looked good as such. Everton, because their defending was top drawer. Newcastle shaded the others with an above-average performance.
I wrote this because most fans look at a 3-0 scoreline (that too against West Brom) and condemn the season and manager even before the players have struck a rhythm.
You should concur with the points if you are an optimist. Liverpool fans should frankly have no other option other than hoping for the best. Backing the manager and the team is the best solution.
With Manchester City up next at Anfield, Mancini will be just as nervous as Rodgers. Why? Because early season has more probability of ringing upsets, as Manchester United discovered earlier at Goodison.
As a Liverpool fan, would you rather see Liverpool beat West Brom or Manchester City to accrue three points from the first two games?
A win against the Baggies does not do much, but beating the champions disturbs the roof while establishing Anfield as a fortress again. With uncertainties surrounding all teams as seen during the first week, Liverpool should capitalize while they can to get near to fourth or maybe better (I am sorry, I can't help it, I am getting the feeling as an optimist).