Strikeforce Results: Fights for Each Competitor to Take Next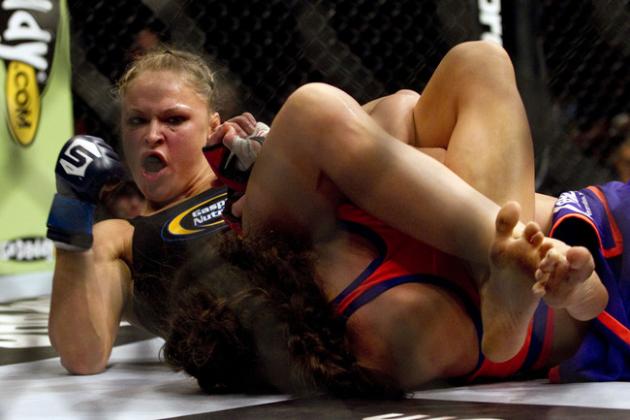 bleacherreport.com
Saturday night's Strikeforce card went incredibly well, providing fight fans with great action and surprising winners. Finishes were abundant and excitement was plenty, providing one of the best cards of the second half of 2012.
Out of the smoke, we got a new title challenger, solid prospect performances and kept the women's bantamweight queen.
Here are some matches going forward that Strikeforce should consider.
Begin Slideshow

»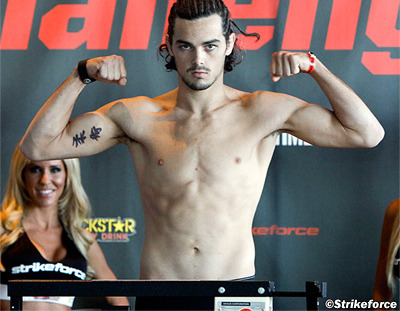 Matt Ricehouse suffered his first career loss Saturday night when he was shut out on the judge's scorecards against Bobby Green.
Ricehouse is a solid prospect who will need to pick himself up and dust himself off in his next bout. He has promise. He was 4-0 in Strikeforce coming into this fight.
Another Strikeforce lightweight, Conor Heun, is recently coming off a loss to a common opponent in Ryan Couture. Ricehouse defeated Couture in the past but needs to get back on track.
Heun would be a good fight to see if Ricehouse can recover from his fall.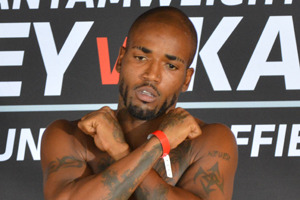 mmajunkie.com
Bobby Green was impressive last night, using his superior stand-up to batter Matt Ricehouse. Normally a grappler, Green showed us that he has the all-around game to challenge the upper echelon of the lightweight division.
Former lightweight challenger Jorge Masvidal is currently without an opponent. He just defeated Justin Wilcox to get back on track and is likely still a few fights from contention.
PItting these two against each other could clear up a murky lightweight division. It would be a solid contrast of styles and would determine which of the two is better.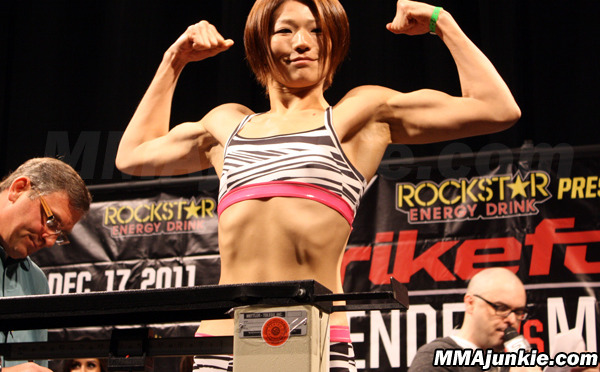 mmajunkie.com
The women's featherweight division is non-existent at this point, and Hiroko Yamanaka is going to need to start cutting weight to make the bantamweight division.
Yamanaka was outclassed by a much-improved Germaine de Randamie on Saturday. She proved she was tough, showcasing an iron chin and absorbing huge strikes.
There is not much she can do from here. If she drops to bantamweight, a bout against Sarah D'Alelio, who is currently booked with Invicta FC, would show if she is still what she is advertised to be or another Japanese fluke on American soil.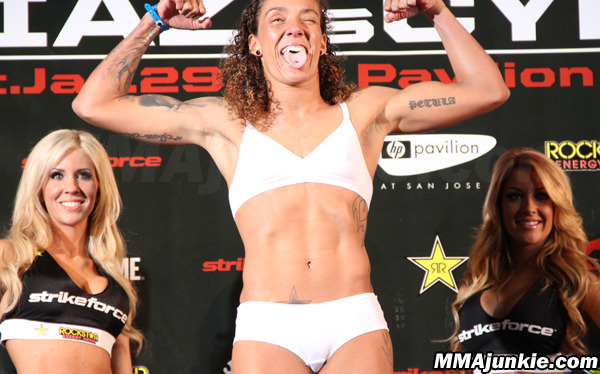 mmajunkie.com
Germaine de Randamie showed last night what focus and training can do to a mixed martial artist's all-around game. She showed a much improved take-down defense and defensive wrestling en route to a decision win.
Germaine has some of the best striking in women's MMA. Add to that a defensive wrestling game and you have yourself a future contender.
Amanda Nunes is another striker with well-rounded skills who would provide a solid challenge for de Randamie. The Brazilian has knockout power and submission skills that would serve as a huge test for the Dutch Muay Thai specialist.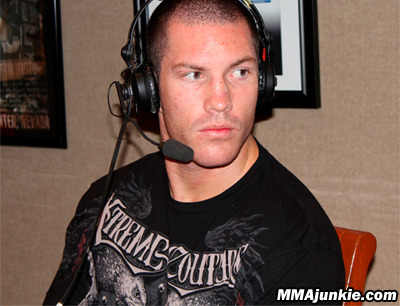 mmajunkie.com
Keith Berry may not get another chance in Strikeforce. It is his third loss in three outings with the company, despite success outside the promotion.
Berry's saving grace may be the controversial stoppage that occurred. After being dropped by Adlan Amagov, Herb Dean stepped in and prematurely ended the bout while Berry was trying to recover.
If given another shot, due to his exciting brand of fighting, Berry should hook up with Keith Jardine. Both are exciting fighters and need wins in their next fights.
Given his contributions to the sport, Jardine must be given one more opportunity.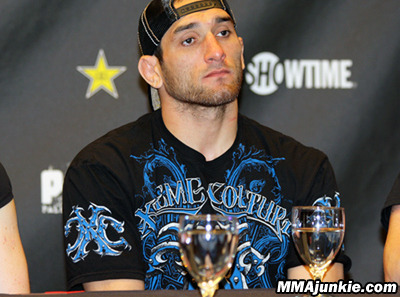 mmajunkie.com
Adlan Amagov got a quick win last night. His striking and aggressiveness are not only crowd pleasing, but lethal against his opponents.
Amagov can still be seen as a prospect at this point. He is still developing into a great fighter and needs some time to grow.
Lorenz Larkin is in the same boat as Amagov. Larkin is a gifted striker who is still developing as a mixed martial artist.
This fight would provide fireworks. I guarantee it would not go to the judges.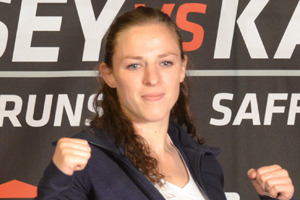 mmajunkie.com
Julie Kedzie had a very impressive performance last night, despite losing to Miesha Tate in the third round. She was obviously prepared but was out-grappled by the high-level submission game of Tate.
Oppositely, Sarah Kaufman never had a chance to get it going last night. In under a minute, she was submitted in her title fight against Ronda Rousey.
With the women's division as thin as it is, these two could and should meet up to get back on track. The winner would be very close to contention since the division lacks depth.
mmajunkie.com
T.J. Cook is one tough dude. Despite getting knocked out by a punch that would behead a three-headed monster, he took that type of abuse the entire fight.
Cook also threw some haymakers of his own against Ovince St. Preux. Cook is a powerful striker and a zombie when it comes to being hit in the head.
This was Cook's second straight loss in Strikeforce. Given his exciting style, he should get one more fight against recent loser Virgil Zwicker. It would be a good fight to get one of the men back on track and could be exciting.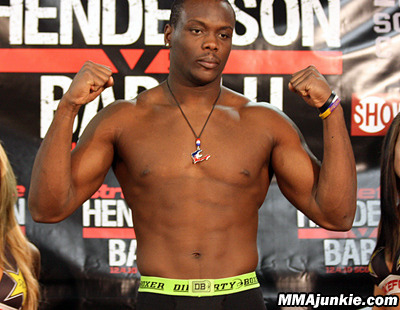 mmajunkie.com
Ovince St. Preux showed why he is highly touted Saturday night, knocking T.J. Cook's head into the fifth row last night with a brutal knockout.
St. Preux is one of Strikeforce's shining stars. The former college football player has knockout power and a solid submission arsenal.
Mike Kyle is an experienced and tough light heavyweight who gives anybody he faces a problem. It would be a good test for both men to see where they stand in the division.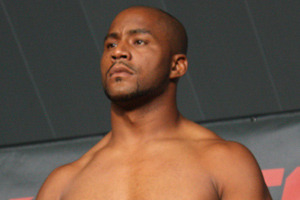 mmajunkie.com
Lumumba Sayers called himself a "five-point stud" when talking to Strikeforce officials before his fight Saturday, but he was defeated in the first round by Anthony Smith.
It was his third submission loss, which accounts for all of his blemishes on his record. Sayers has power and decent submission ability, but his defense is suspect.
This loss definitely halted his momentum.
Another loser in his latest Strikeforce bout was Danillo Villefort. Pitting these two against one another would allow one man to get back on track and oust the other from the company.
mmajunkie.com
Anthony Smith and Derek Brunson had opposite results Saturday night. Smith submitted Lumumba Sayers with a beautiful triangle choke, while Brunson saw his title aspirations fall short against Ronaldo Souza.
Both men are probably in the same position in the Strikeforce middleweight division. Therefore, a match between the two would make all sorts of sense.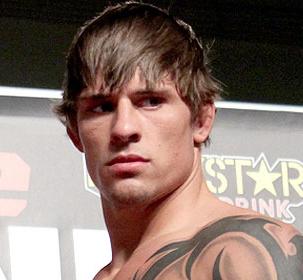 MMAweekly
Roger Bowling fell short against Tarec Saffiedine Saturday, being outclassed on the feet and on the ground. Bowling is still a solid welterweight, so he should find himself another Strikeforce opponent in no time.
Bowling still has powerful striking and exciting value. Given he can find a fight with a guy like Nah-Shon Burrell, he could bring big excitement to the Strikeforce masses.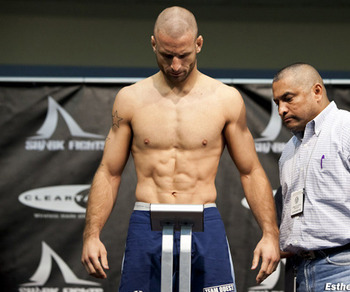 mmajunkie.com
With last night's impressive win over Roger Bowling, Tarec Saffiedine has earned a welterweight title shot against Nate Marquardt.
With Saffiedine's top-notch record in Strikeforce and a lack of credible contenders, Marquardt may have found himself a dance partner.
Saffiedine has good kick-boxing skill and underrated ground abilities. He could provide a nice challenge to the newly minted welterweight champ.
mmajunkie.com
Saturday night, Ronaldo Souza's thrashing of Derek Brunson likely earned him a title rematch with Luke Rockhold. In under one minute, "Jacare" showed off his improving striking as he knocked Derek Brunson out cold.
Souza has the ground game to deal with anybody. With his sharpened striking, he may have a better chance at knocking off Rockhold, who won a razor-thin decision in their first meeting.
The fight, if the next event is the last of the year for Strikeforce, could lead off next year's series of cards. It would be a great main event that showcases two of the best non-UFC middleweights.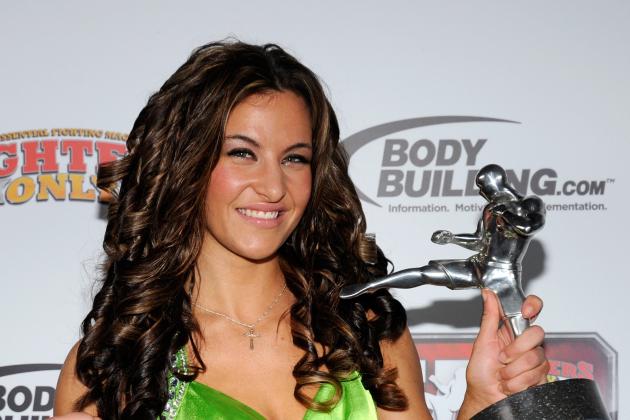 Ethan Miller/Getty Images

Many fans and Ronda Rousey herself are calling for Cristiane "Cyborg" Santos for her next fight, and believe me, I really want to see that fight.
But, given she is still suspended and would need some additional time to prepare, Ronda should take one more fight before her. Rousey took no damage in her fight with Sarah Kaufman and could make a quick turnaround.
Miesha Tate showed great improvement, especially on the ground, in her fight with Julie Kedzie. The rematch between the two would attract great media and give Rousey one more tuneup fight before "Cyborg."