Strikeforce Results: Top Three Performances of the Night
Jayne Kamin-Oncea-US PRESSWIRE

Strikeforce: Rousey vs. Kaufman had numerous excellent performances from its participants. Six of the nine bouts on the card were finished.
San Diego's Valley View Casino Center was on fire all night long.
The action got underway on Showtime Extreme with a four-fight undercard. In the final fight of the preliminary action, Julie Kedzie and Miesha Tate went to war in one of the best fights of the year.
The five-fight main card started with two finishes and finished with two more. It was only separated by a 30-27 decision victory by Tarec Saffedine over Roger Bowling.
Of all of the fights on Saturday night, here are the top three performers from Strikeforce: Rousey vs. Kaufman.
Begin Slideshow

»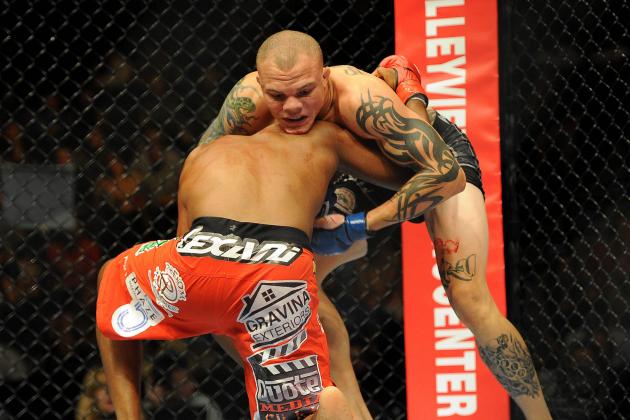 Jayne Kamin-Oncea-US PRESSWIRE

Smith returned to the Strikeforce cage for the first time since last November. The Nebraskan made quick work of Lumumba Sayers.
Smith nearly controlled the bout the entire way. Sayers could not get inside and do damage, nor could he win the grappling exchanges.
After winning the battle on the feet, and even having mounted Sayers on the match, Smith found himself on bottom after a fall.
That could have been the momentum shift that Sayers needed to get back in the fight and do some damage, but Smith was too crafty underneath. Smith transitioned to the triangle choke and quickly got the tap out of Sayers. It was a quick, all-around performance from the 24-year-old.
Jayne Kamin-Oncea-US PRESSWIRE

Yes, Kedzie lost. However, it was the absolute best she has ever looked inside the cage.
Kedzie was winning the fight with good takedown defense and vicious striking. She brutalized Miesha Tate in the first frame. Tate knew she was in for a fight after eating shot after shot in the first round.
Tate is known as a wrestler, and Kedzie was prepared. She repeatedly stuffed takedown attempts and maintained dominant position. She was forcing Tate to fight her fight.
In the third and final round, Kedzie blasted Tate with a headkick that dropped the former champion. It looked like Kedzie would get the TKO finish, but Tate survived and eventually tapped Kedzie with an armbar. Even in the loss Kedzie impressed.
It may be her second consecutive loss under the Strikeforce banner, but she made her mark on Saturday night. UFC President Dana White's tweet says it all:
WOW! Now I know who Julie Kendzie is!!! Great 1st round

— Dana White (@danawhite) August 19, 2012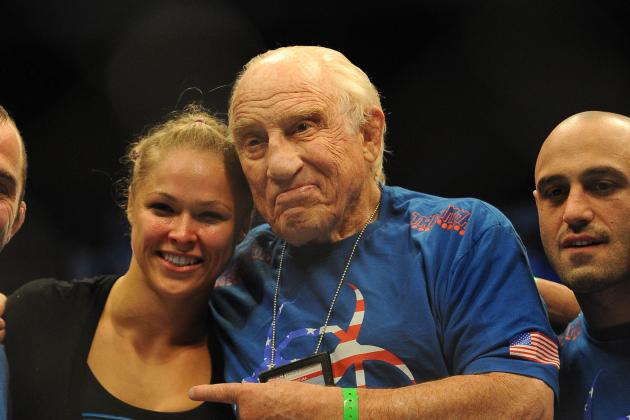 Jayne Kamin-Oncea-US PRESSWIRE

If this were Mortal Kombat, the voiceover would have echoed, "Flawless!"
Rousey finished one of her toughest competitors in under a minute. She jabbed her way in and got her hands on Kaufman, and from there it was all over.
The Strikeforce Bantamweight Champion made it look too easy against Kaufman.
What Rousey is able to do is mesmerizing. The technique in her attack is second to none, and she continues to evolve in the striking department. When she gets her hands on you, it is all over. There is nothing you can do about it. You are going down, and she is going to armbar you.
Rousey is one of the few must-watch fighters in all of MMA. She showed why on Saturday.