Rousey vs. Kaufman Results: Memorable Quotes and Images from San Diego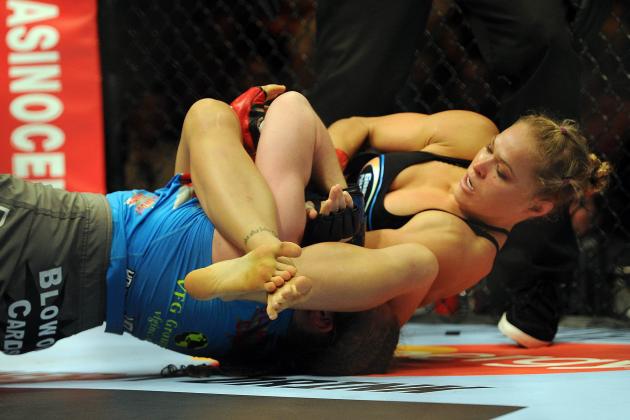 Jayne Kamin-Oncea-US PRESSWIRE

Strikeforce: Rousey vs. Kaufman is in the books, and it was a very entertaining night of fights. It saw some potential new contenders created and proved that there is a place for women's mixed martial arts at the national level. Both Rousey/Kaufman and Tate/Kedzie delivered.
In the co-main event, Jacare Souza put Derek Brunson to sleep and potentially earned another shot against Luke Rockhold for the Strikeforce middleweight title.
Let's take a look at the most memorable images and quotes from the night.
Note: All quotes provided to Bleacher Report by Strikeforce
Begin Slideshow

»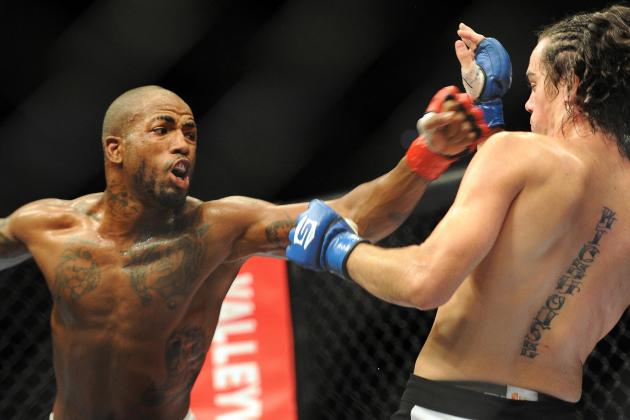 Jayne Kamin-Oncea-US PRESSWIRE

Bobby Green
"I thought it was an ok performance. A little frustrating that he wouldn't engage but Matt is a smart guy and he's not a brawler. He wasn't going to give the fans what they wanted to see if it put him at a disadvantage. As far as the shots he landed… I'm a tough guy and I don't mind getting hit but some fighters aren't like that. I work for Strikeforce and I'm ready for whatever they want to give me next. I don't dodge or duck anyone."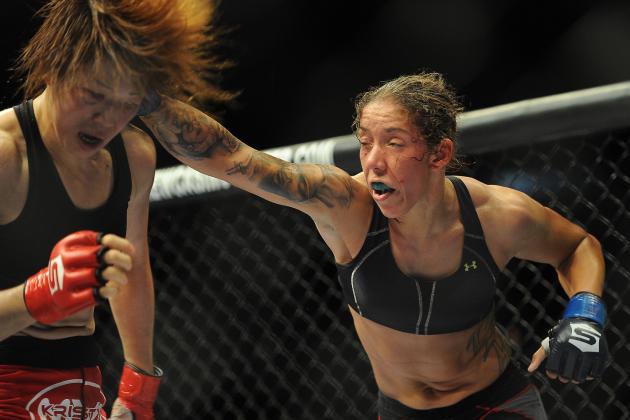 Jayne Kamin-Oncea-US PRESSWIRE

Germaine de Randamie
"I'm happy with the win after such a long layoff. I'm going back to the drawing board and I'll come back even stronger than I was tonight. My striking was a little sloppy and there are some things I need to fix. I expected her to try and take me down and steal the rounds so I was prepared for that. I have a lot of respect for Yamanaka and other girls who go in there and trade punches. I'll be back in the gym Monday and ready to go. I want to fight again as soon as possible."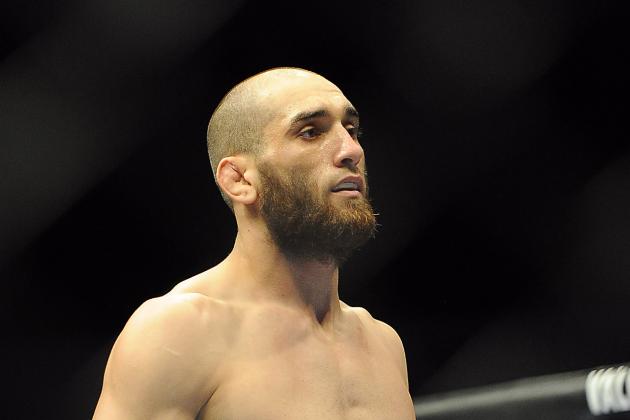 Jayne Kamin-Oncea-US PRESSWIRE

Adlan Amagov
"I'm very happy with the win. I could hear him shouting and I knew he was hurt so the referee did the right thing stopping it. You can't argue with the referee… especially when you win the fight. My game plan was to keep him at distance and use my kicks to slow him down. Coach Jackson and Winklejohn's plan worked perfectly and I'm ready to get back in there whenever the offer comes."
Keith Berry
"Herb was telling me to fight back and I was saying that I was cool and giving the thumbs up. He kicked me and hyper extended my knee and took my legs out so I was just trying to get up. None of his shots hurt me and he hit me with an illegal one too."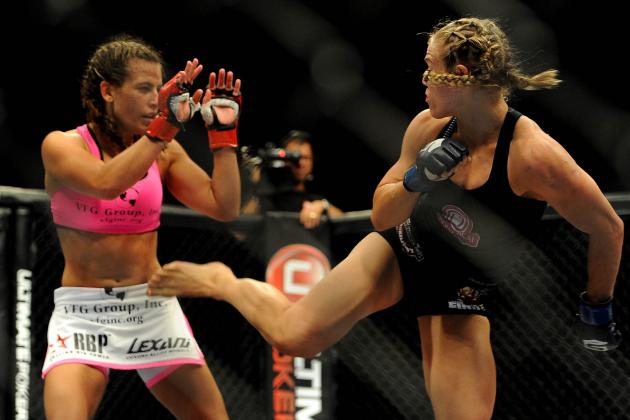 Jayne Kamin-Oncea-US PRESSWIRE

Miesha Tate
"I'm pretty disappointed in my performance. Coming into this fight I don't know what it was but I wasn't quite right. I didn't set up my shots well and I slipped before she caught me with that shot in the first round. I was definitely rocked in those knockdowns but I maintained consciousness throughout the fight and I was very aware. I felt confident every time she was in my guard and I knew I could finish her on the ground. I was giving that arm bar everything I had but she wasn't willing to tap. Finally I heard it popping and felt it tear and she tapped. I've got so much respect for Julie because she's one of the originals and she's been in there with all the best girls in the world."
Julie Kedzie
"I fought my heart out but I need to work on my submission defense. I feel like I was winning the fight up until that point. Hats off to Miesha on the win."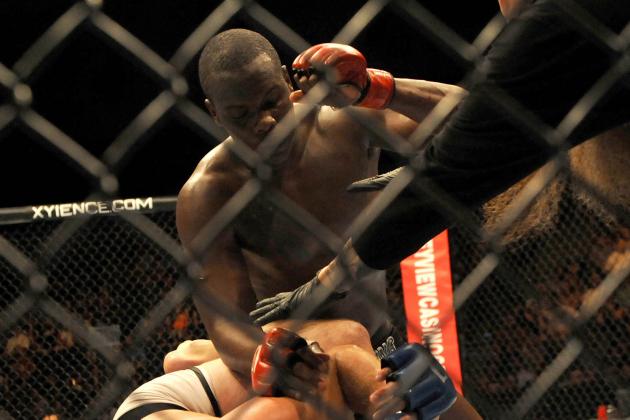 Jayne Kamin-Oncea-US PRESSWIRE

Ovince St. Preux
"Definitely happy with the win. I caught him with a big shot in the first and some hard uppercuts but every time I thought I had him out and tried to finish he would get back up and hang in there. After that round I was a little tired so my coach told me to regroup and throw more combinations. I saw the opening for the overhand and when I connected I knew that was it."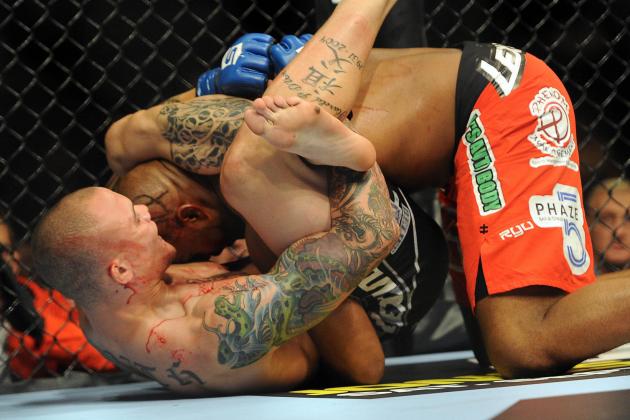 Jayne Kamin-Oncea-US PRESSWIRE

Anthony Smith
"I've had some wins outside the organization since my loss but it feels great to go in there and get a W in Strikeforce. Very happy to get the win because there was a lot of hype surrounding this fight. My triangle is awesome and I'm glad I could display my ground game. I catch world champions in that triangle and if you give me wrist control I'll definitely finish you on the ground. I'm ready to fight a big name. I'd love to fight the winner of Jacare and Brunson or even Lorenz Larkin. A lot of times when you call out the top guys they take it personally but I mean it as a compliment. They're at the top of the division and that's where I belong."
Lumumba Sayers
"Man… that mat was so slick I couldn't get my footing and I kept slipping when I tried to strike. He was able to get the win but I'm still giving the glory to God. A lot of guys' don't praise God in losses but I do. It's all in his plan."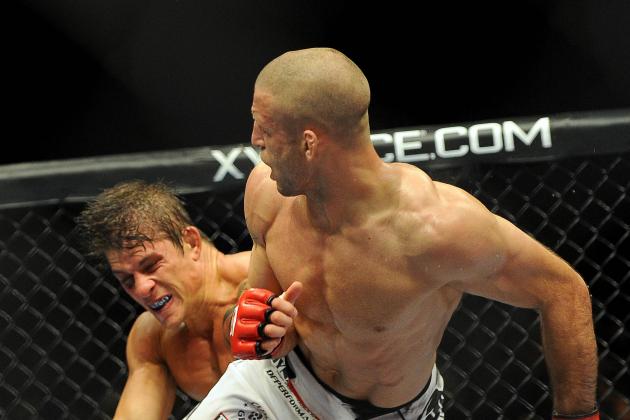 Jayne Kamin-Oncea-US PRESSWIRE

Tarec Saffiedine
"Roger is very tough and he's a brawler so I knew this would be a long hard fight. I threw a lot of knees because he has a tendency to lean in and I saw the opening when I was creating my game plan. I've had three wins in a row and I think it's about time for a title shot."
Roger Bowling
"Nothing to say really. I was just lazy out there. I thought I landed the better strikes but I was lazy against the cage. I predicted the outcome."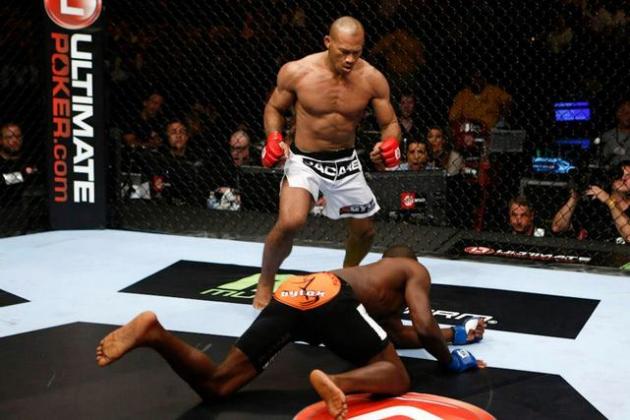 via Esther Lin/Forza LLC/Getty Images
Ronaldo Jacare Souza made quick work of Derek Brunson, and his standard gator crawl "chomp chomp" celebration told the story of his dominance. There was post-fight talk that Jacare could be in line for a rematch with current Strikeforce middleweight champion Luke Rockhold.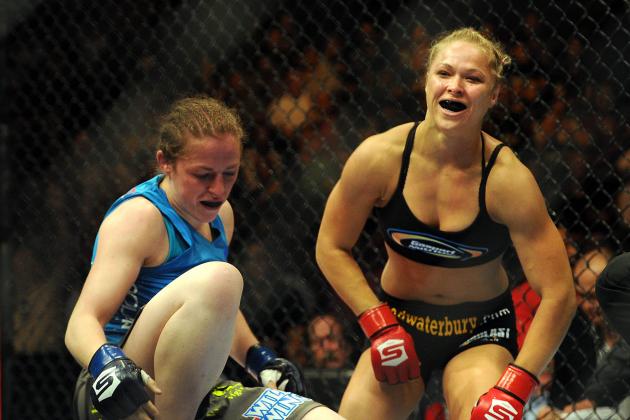 Jayne Kamin-Oncea-US PRESSWIRE

Ronda Rousey stopped Sarah Kaufman quickly after dragging the fight to the mat. It was her sixth arm bar in her professional career. After the fight, she was quick to cut a promo calling for Cris Cyborg to drop to 135. Cyborg has said she can't make that weight, but we'll have to see what happens. Money talks, after all.