WWE WrestleMania XXIX: Creating a Card off the Heels of SummerSlam
With SummerSlam now over, there are now two of the "Big Four" WWE pay-per-views left to go this year. And after that? WrestleMania XXIX, of course.
Although its eight months away, we really can't help but soak in the anticipation of the industry's most glorious stage. So let's continue to anticipate, shall we?
In light of the various developments of this year's SummerSlam, here is how I would book WrestleMania—through some logic and wishful thinking.
Begin Slideshow

»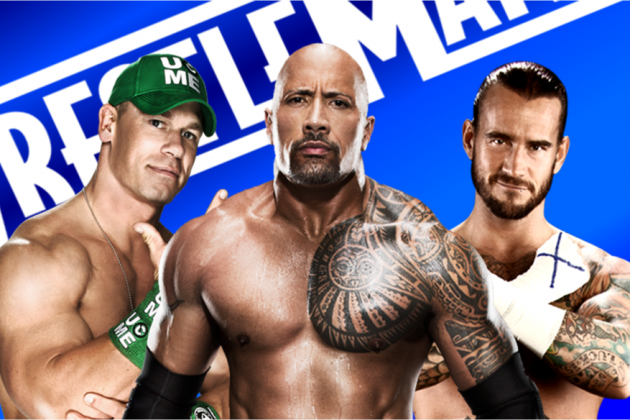 A triple-threat match as a WrestleMania main event isn't the most traditional booking. These matches carry a huge boom-or-bust potential.
Triple-threat matches involving John Cena tend to fall flat.
But what else can we look forward to?
A Rock-Cena rematch? No, please.
Rock vs. Brock? No, considering the two will probably walk away from the company the very next night.
How about Punk and Rock? It does seem interesting at first glance but may not have the legs to carry this pay-per-view.
Punk has been built up over the past year or so by holding the WWE title for over 270 consecutive days. That isn't enough to make him a believable threat to the first guy who beats Super-Cena clean.
In that case, why not make this a little more of a party?
The box office appeal as well as the intrigue surrounding this potential match should be a bit higher than a one-on-one involving two of the three.
The New York/New Jersey crowd should also be something to look forward to in this match. There would be three different groups (Rock fans, Punk fans, Cena fans) erupting and jawing at one another during the fight.
This would allow the WWE to have Rock face Punk at Royal Rumble and give us something new at WrestleMania.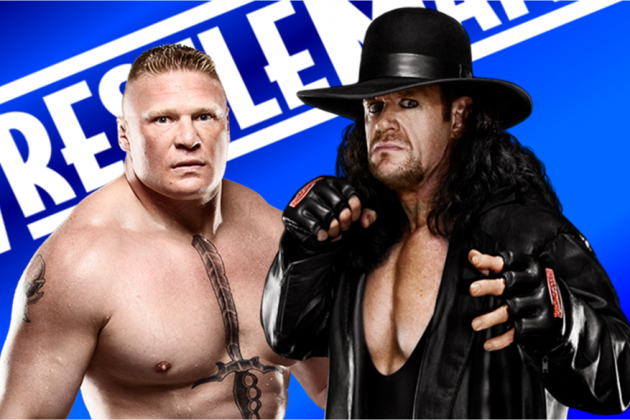 The Undertaker has defeated nearly everyone there is to beat at WrestleMania. So after putting away the likes of Shawn Michaels, Triple H, Edge and Batista the past few years, who's left?
How about Brock Lesnar?
He would definitely be a legitimate challenger to the Undertaker's seemingly-unbeatable streak.
This isn't something we haven't seen before. Lesnar and Undertaker did work a feud with each other back in Brock's glory days in the company, which culminated in an incredible Hell in the Cell match for the WWE Championship.
But from watching that feud develop, this potential match should certainly be something to look forward to.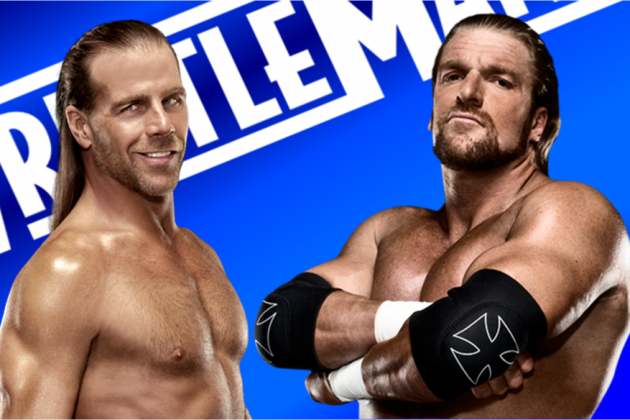 Now that you've stopped drooling over the possibility of these two legends matching up on the industry's biggest stage, allow me explain.
Actually, what is there to explain?
Both Michaels and Trips are coming off spectacular WrestleMania matches with The Undertaker. Each of the four were extremely well worked and will be difficult to follow.
So why not follow it with this?
We already know what these two can do at 'Mania. We just don't know how great of a match these two will be able to work together.
Let's not kid ourselves. It should be borderline epic. But with HBK continuing to reap the relaxing benefits of retirement, this must happen as soon as possible. If not, we could be looking at another Stone Cold Steve Austin-type of scenario.
Austin has teased a potential WrestleMania match with CM Punk. His various injuries, however, have beaten down the chances of that ever happening.
Hopefully, these two buddies can come together in a rejuvenation type of match for Triple H, after his disappointing loss at SummerSlam to Lesnar.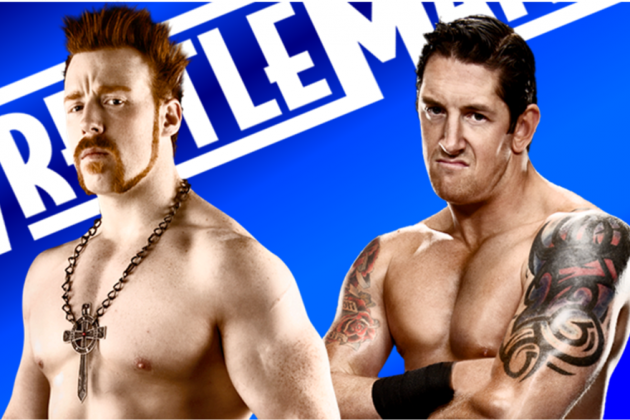 Despite his devastating injury, Wade Barrett and his Barrett Barrage are alive and well.
If you haven't already seen the return vignettes, I suggest you take a look. But if you have checked them out, you can tell something meaningful should be in the works for the "Bare Knuckle Brawler."
Depending on Barrett's return time and subsequent feuds, the WWE should have enough time to build a legitimate contender. In fact, he should even be a believable winner of the 2013 Royal Rumble. And that's how I would book it.
Sheamus would not work off the same title reign he is currently dominating in. I would have Dolph Ziggler cash in his MITB briefcase as some point to steal the title from the Irishman. But with every title loss comes a rematch clause.
Sometime before 'Mania—preferably Elimination Chamber—Sheamus would recapture the title and carry it into the event. He would be met by the Royal Rumble winner (Barrett) for a feud that should have some interesting in-and-out of ring work.
This match would help solidify Sheamus as a top player by keeping him in the title scene and should also push Barrett along the path to evolving into the company's top heel.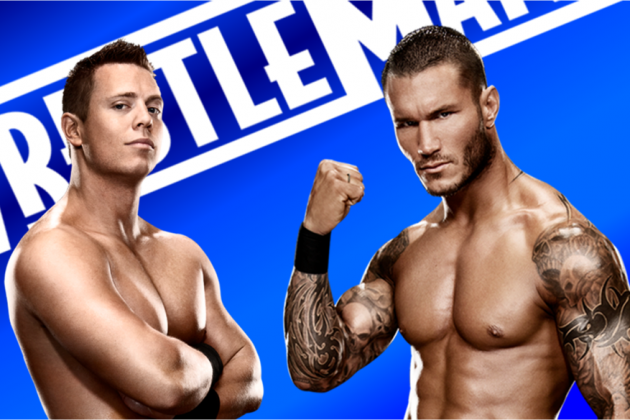 You may be thinking, "The Miz would still be holding the Intercontinental strap by the time WrestleMania comes around?"
It may appear boring to glue a belt to one guy for a handful of months. But just as the WWE Championship has done, perhaps the IC title can regain some of its past prominence as a result of a lengthy reign.
The "Awesome One" is one of the company's top heels and is clearly drawing some solid reactions from the fans since his return at Money in the Bank. So why not let one of the big-time guys run with this belt?
And to further reestablish the importance of the Intercontinental Championship, The Miz can run into a title bout with Randy Orton at 'Mania.
Whether it's Orton winning or Miz retaining, this feud will show the fans how serious this honor should be. Orton and Miz can also combine for some entertaining in-ring work down the line.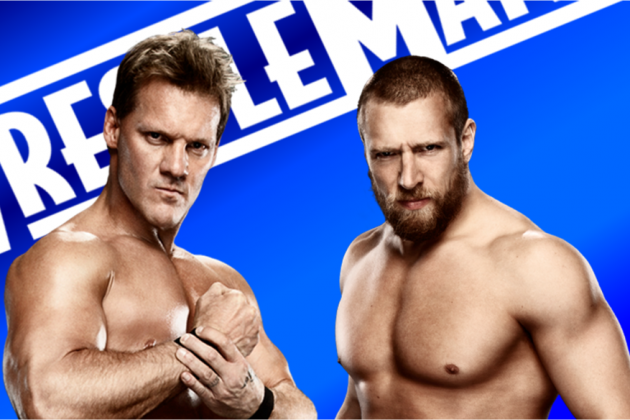 "See, you just needed a little extra arrows in your quiver, kid."
That's the last thing Chris Jericho said to Daniel Bryan during their in-ring segment back in July. Hopefully that's not the last thing Y2J will ever say to the "No" man.
Can you imagine the in-work chemistry between these two?
Both Jericho and Bryan are great ring generals and incredible athletes. They are two of the best technical wrestlers the business has ever seen.
Jericho is one of the most selfless workers to ever grace the business. Just as he did for Punk and Ziggler, Jericho can give some rub to another upcoming star in Bryan.
Jericho is set to leave for a bit of time off after his SummerSlam victory over Dolph Ziggler. His future is not clear at the moment but he could very well be ready to return here.
This feud could work as your typical young gun trying to overthrow the legend.
There's always a WrestleMania match designated for the leftover talent. It used to be called the Money in the Bank match. And that match always was "money in the bank".
Unfortunately, the creative department has scrapped that concept and formed it into its own pay-per-view. Now, we always get some sort of tag team extravaganza every year.
So let's run a competition between the two current general managers.
Although in the rather early stages of their respective reigns, both AJ Lee and Booker T have received some scripted and actual praise from the company.
These two could continue their success and eventually run an angle where they pat themselves on the back. Both will go back and forth about who has done the better job and whatnot. This would ultimately lead to Booker and AJ each selecting a team of five superstars to determine who the wiser GM is.
I can see AJ slowly turning into a heel GM, prompting her into picking Ziggler as her captain along with Del Rio, Big Show, Rhodes and Cesaro. And Booker, as the beloved face, would go with captain Mysterio as well as Truth, Kingston, Kane and Christian.
As an added stipulation to make this interesting, the superstar who pins or submits the opposition will earn himself a WWE or World Heavyweight title shot.
Given the amount of talent in this match, it should keep all parties relevant.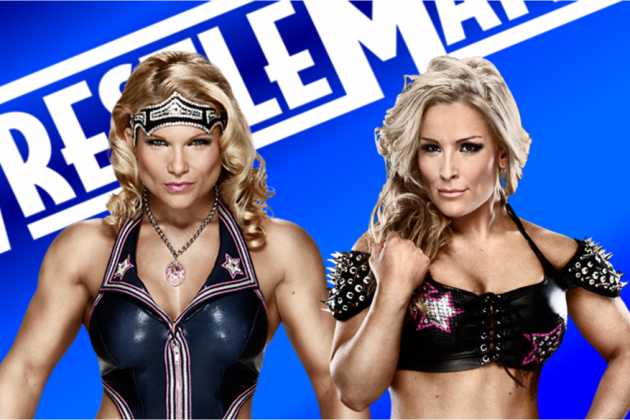 Sorry for the negativity here but I guess there has to be some sort of Divas match. So why not pit the two best women workers in the company against each other?
This Beth-Natalya feud can come off as a "sidekick revolts against the master" type of angle. Tired of being Robin to Beth's Batman, Natalya will become fed up and challenge her longtime friend to a championship match.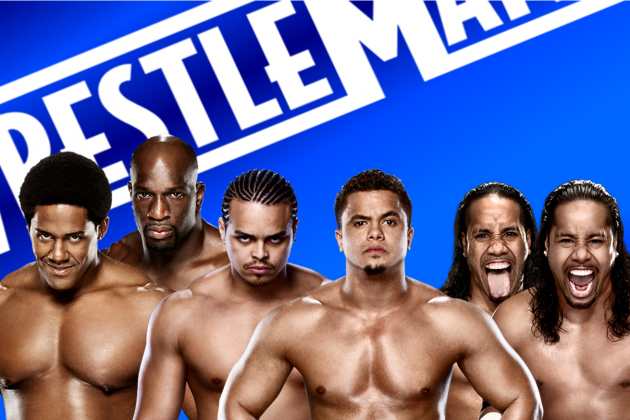 I would have this match booked in the actual card of the event. But after watching the lackluster performance put forth by the Primetime Players along with Kofi and Truth, perhaps it's for the best not to waste valuable time on this potential match.
Nonetheless, the tag team division is on a steady upswing and should still be featured some way or another. But since it has truly yet to redevelop into what it once was, this three-team bout shouldn't warrant a spot on the show.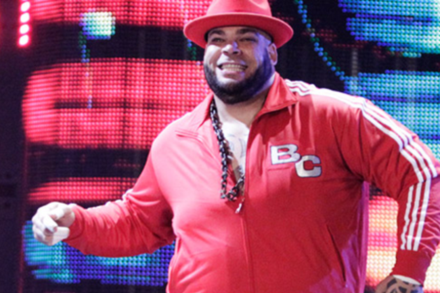 Brodus Clay: Even though he's growing on the fans, the Funkasaurus should not crack a very crowded card. Maybe we'll get another appearance from his mama and her bridge club.
Damien Sandow: As much as I love this gimmick, he may not be 'Mania ready.
Jack Swagger: Is he still in the company?
Mark Henry: It hurts to leave Sexual Chocolate out here. His injury may require some considerable rebuilding upon his return.
Ryback: Doesn't seem like he'll be in any serious feuds any time soon.
Santino Marella: After dropping his U.S. Title to Antonio Cesaro, it seems as if Santino is just fading away.
Sin Cara: Although a dream match between Cara and Rey Mysterio has been speculated about for some time, I don't think Rey is ready to hand it over quite yet. Perhaps a handing down of the "mask" comes at WrestleMania 30. Regardless, he hasn't been seen efficient enough build to warrant a spot on the same card as The Rock, Brock Lesnar and Shawn Michaels.
Tensai: Albert is still going through some repackaging.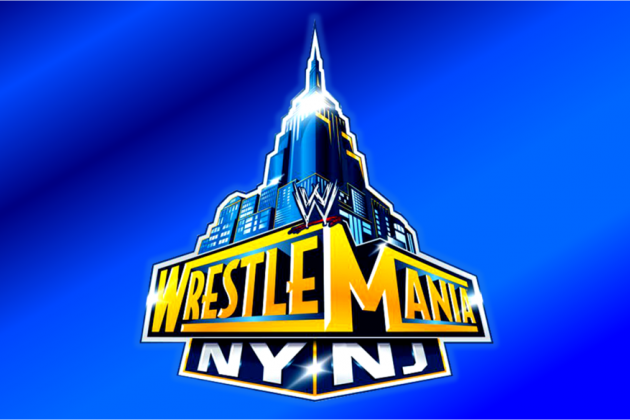 Matches in descending order:
(8) WWE Championship: The Rock (c) vs. John Cena vs. CM Punk
(7) Brock Lesnar vs. The Undertaker
(6) Divas Championship: Beth Phoenix (c) vs. Natalya
(5) Shawn Michaels vs. Triple H
(4) Team AJ vs. Team Booker
(3) World Heavyweight Championship: Sheamus (c) vs. Wade Barrett
(2) Intercontinental Championship: The Miz (c) vs. Randy Orton
(1) Chris Jericho vs. Daniel Bryan
Pre-Show: Three Corners Tag Team Match
What do you think?
Do you agree with the card? Do you disagree with the card? Do you have one in mind?
If so, feel free to leave a comment or card below.