Strikeforce Results: 4 Biggest Threats to Ronda Rousey's Title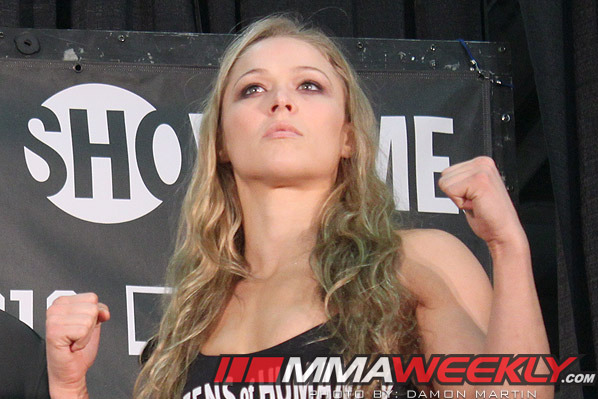 MMAweekly
Anybody who disputed Ronda Rousey's star power and greatness so far in her MMA career were proven wrong Saturday night, as Rousey continued her win streak.
Now 6-0, the American judoka now has won every fight in the first round with her patented armbar. From here, who is the biggest threat to dethroning the queen of the Strikeforce bantamweight division and ending her winning streak.
Here are the four biggest threats to Ronda's title.
Begin Slideshow

»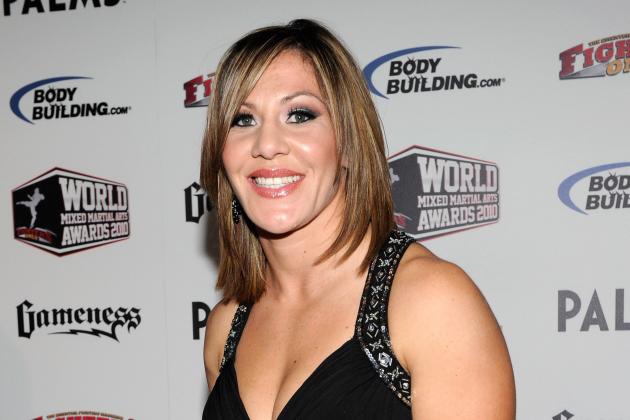 Ethan Miller/Getty Images

Ronda Rousey hasn't beat around the bush. She wants Cristiane Santos in the cage, which would require "Cyborg" to drop to 135.
Cyborg would easily be the biggest threat to Ronda's title. She has amazing striking, is insanely strong (even though she test positive for steroids) and has a good ground game.
Rousey would definitely have the ground advantage, but it would be no walk in the park. If there is one woman who can beat Ronda, Cyborg definitely has the best chance.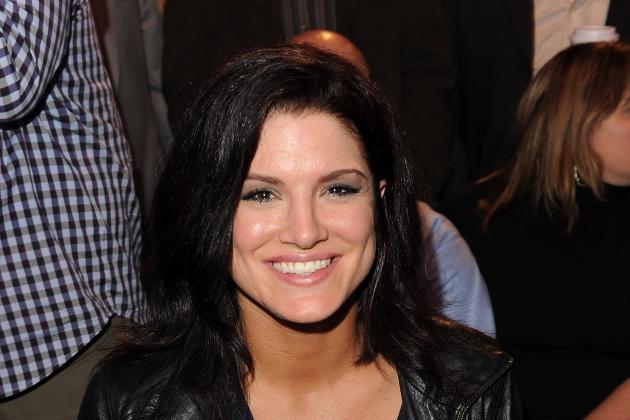 Jason Merritt/Getty Images

Another woman who would need to drop weight to fight Ronda Rousey is Gina Carano. Carano has the standup and all-around game to give any woman a tough fight.
Yes, I realize that Carano has been inactive for some time now. But the fan in me says that Carano would be a tough matchup for Ronda Rousey.
The fight would be incredibly marketable. It would also pit up the former face of women's MMA with the current face.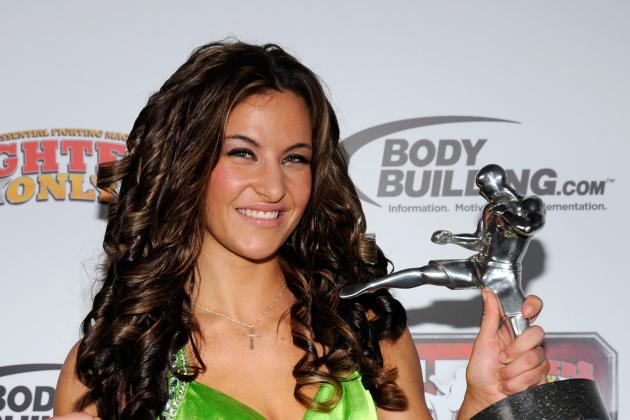 Ethan Miller/Getty Images

Speaking of armbars, Miesha Tate also won Saturday night, tapping Julie Kedzie with an armbar in the third round.
Tate lost her title to Ronda, but also gave her the longest fight of her career. Tate's grappling is getting better, even though she is already very good.
With her wrestling chops and experience of already facing Rousey, Tate has the tools to give it another go. She may just get it, especially since there are not a lot of top contenders at this point.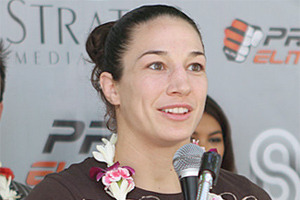 mmajunkie.com
Meet Sara McMann. She, like Ronda Rousey, is an Olympic medalist. The difference in their respective achievements is that Rousey is a bronze medalist in judo and McMann is a silver medalist in freestyle wrestling.
With that kind of background, especially in grappling, one must think that McMann could be a threat to Rousey's title.
The problem is that McMann is not currently under Strikeforce contract. The 6-0 McMann has already laid victim to Shayna Baszler, Hitomi Akano and Tonya Evinger.
Strikeforce needs to get their hands on McMann and get her into competition. She could present large problems to the grappling mastery that Rousey has already displayed.