Newcastle 2-1 Tottenham: 5 Reasons Spurs Should Not Panic After Opening Loss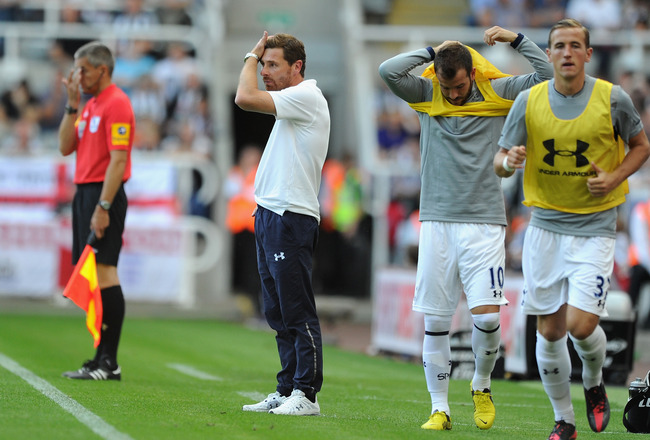 Chris Brunskill/Getty Images
It goes without saying that a 2-1 loss to Newcastle was not the start to the season Tottenham had in mind.
The loss puts Spurs in a bit of a hole right from the start as they look to find their way back to the Champions League. It also extends the club's ridiculously poor run in the Premier League, which spans back to the end of last season.
Hence, it is understandable for one to be at least a little worried about the new-look Spurs under the guidance of their new coach, Andre Villas-Boas.
However, such reactions are premature given the circumstances currently surrounding the club.
So why should we keep our heads together and not lose faith in Tottenham's 2012-13 season?
Here are five reasons.
There Is Still Time Left in the Transfer Window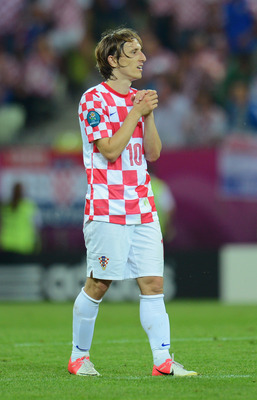 Shaun Botterill/Getty Images
This Spurs side might not be set just yet.
Luka Modric's departure to Real Madrid looks like a done deal; however, the fact that the transfer has yet to be completed means that Tottenham do not yet have the massive money coming their way.
Once that money is with the club, there is a good chance AVB will reinvest a chunk into at least one new player.
Plus, the clouds surrounding Modric's situation must still be hanging over the club, whether anyone will admit it or not. I have always been a firm believer in the power of distraction in football; I believe that the official conclusion of Modric's time at White Hart Lane will do a lot for the atmosphere of the locker room and, subsequently, the performance on the pitch.
Newcastle Are a Good Side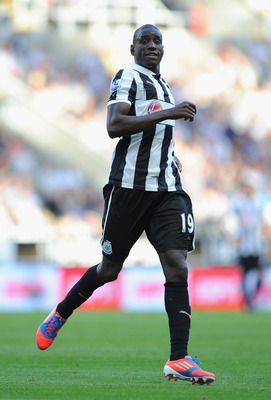 Chris Brunskill/Getty Images
It's not like Spurs were losing to relegation-threatened side or drawing with Sunderland, Newcastle are a formidable side.
A loss to the Magpies at St James' Park, while obviously not ideal, is not the worst thing ever.
The victory proved that Newcastle are here to stay in the top half of the league table.
As long as Spurs can take care of business against the lesser sides of the league, this loss could be viewed as an acceptable result come the end of the season.
Players Still Adjusting to New Era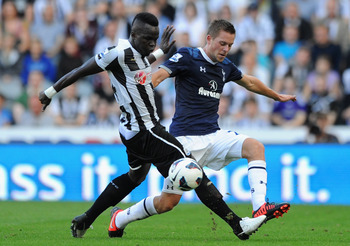 Chris Brunskill/Getty Images
In case you didn't notice, Tottenham's players had some strange individual performances out there.
New recruit Gylfi Sigurdsson showed flashes of greatness, but on more than one occasion blasted ill-advised shots when teammates could have been fed.
Gareth Bale had one of his quietest games in recent memory. The Welshman would pop up every now and then, but was ineffective compared to his regular performances.
Rafael van der Vaart started off well in relief of Sigurdsson, but helped give up the penalty that decided the match.
So why were these important players so out of character in their performances?
The answer probably lies in part with the adjustment everyone is making to their new manager.
With time, this issue should subside.
Spurs Recovered from a Worse Start Last Season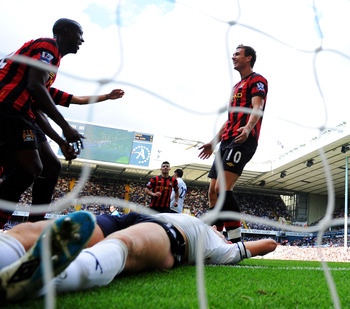 Michael Regan/Getty Images
Remember Tottenham's start to last season?
In their first two matches, Spurs had no points and were outscored eight goals to one.
Remember what happened after that? Tottenham surged to third in the league.
Now, that start did come against the Manchester clubs (who turned out to be pretty good) and Spurs did falter late in the season.
However, last season's turn of events proves the side's ability to recover from a slow start.
Spurs Created More Chances and Looked the More Dangerous
Chris Brunskill/Getty Images
Don't get me wrong: I don't want to take anything away from Newcastle—The Toon Army thoroughly deserved their victory.
However, Spurs created more chances in the match (15 shots to seven, four shots on goal to three) and looked the more dangerous side, especially on the counter.
In fact, Newcastle's two goals were created by a few Spurs players' lapses in judgment in the defensive third—but Tottenham's finishing was below par, while Newcastle's wasn't.
Despite the fact that the match ended in defeat, though, this is a good sign for the rest of the season.
If their finishing can be improved just a little, a performance like today's can easily become a Spurs win.
For the latest news in the world of football, follow me on Twitter.
Keep Reading

Tottenham Hotspur: Like this team?