Ronda Rousey and the 5 Most Dangerous Submission Artists in MMA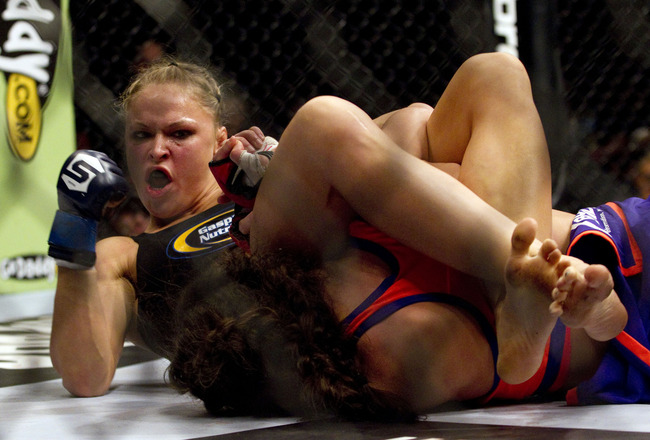 Greg Bartram-US PRESSWIRE
Jiu-jitsu is as beautiful as it is dangerous.
While many fans prefer to watch fighters swing for the fences and go for the knockout, there's something that feels pure and a bit disturbing when you see a fighter lock up a tight armbar or put their opponent to sleep with a guillotine.
While a fighter can get a bit lucky and land the right punch at the right time, either being the more technical fighter or capitalizing on your opponent's mistakes earns a win by submission.
Some of the best fighters in the world prefer to use their grappling skills in favor of standing and trading on the feet, and the fighters on this list are the ones who have taken their ground game to a completely different level.
From Strikeforce champion Ronda Rousey to UFC rising star Paul Sass, the fighters on this list have become the most feared competitors inside the cage when the fight hits the floor.
Ronda Rousey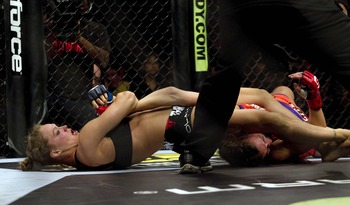 Greg Bartram-US PRESSWIRE
Out of five fights, five wins were by first-round armbar.
Ronda Rousey's record speaks for itself, and when you mention the most dangerous submission experts in MMA, it's impossible to leave her off the list.
An Olympic bronze medalist in judo, Rousey has used a wide variety of trips and throws to get her opponent on the mat, and once her opponent is there, she immediately goes for the kill.
In her two most recent wins against Julia Budd and Miesha Tate, Rousey showed no mercy, grabbing on to a limb and yanking until the arm popped.
It's not the prettiest way to finish a fight, but Rousey has proven that her world-class judo skills make her the most dangerous woman in MMA, and if she has her way with Sarah Kaufman, she'll likely add another arm to her collection.
Demian Maia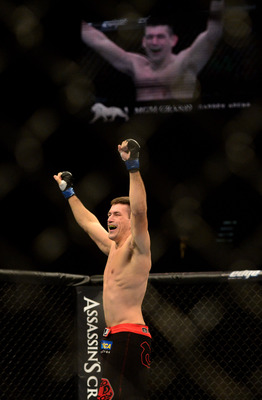 Mark J. Rebilas-US PRESSWIRE
He may not be one to injure his opponents when the fight hits the floor, but Demian Maia's technical jiu-jitsu has made going to the mat against the Brazilian as close to career suicide as you can get in the welterweight division.
When Maia first burst onto the scene in the UFC's middleweight division a few years ago, he quickly became the most feared BJJ expert in the organization, winning his first five fights by submission and earning a post-fight submission of the night award in four of those bouts.
Since that time, Maia has been unable to get his ground game going, but his move to the welterweight division could bring back the awe-inspiring jiu-jitsu we saw when his Octagon career started.
Shinya Aoki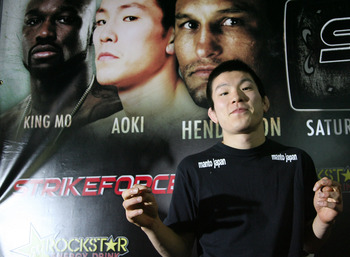 Valerie Macon/Getty Images
For years, Shinya Aoki has been considered one of the top fighters currently showcasing their talents outside of the UFC.
The ONE FC fighter has been beating up the competition in Japan since his MMA debut back in 2003, and he's made a name for himself due to his violent and unorthodox jiu-jitsu.
Aoki is one of the more vicious fighters on this list, never hesitating to snap an arm and choke someone unconscious, and with wins by gogoplata, Achilles lock and neck crank, he's dangerous in every position on the mat.
While Aoki has struggled when fighting stateside in his career, his resume in Japan is incredibly impressive. Hopefully, we can, one day, see his unique submission game inside the Octagon.
Paul Sass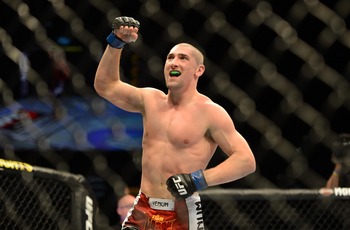 Ron Chenoy-US PRESSWIRE
With nine of his 13 wins by triangle choke, and three more by heel hook, Paul Sass is one of the few fighters in the world who is scarier off his back than anywhere else.
Sass is known to pull guard, and it's come in handy throughout his UFC career, as his ability to win fights inside his guard has earned him three straight wins inside the Octagon.
With submission victories over Mark Holst, Michael Johnson and Jacob Volkmann, Sass is quickly climbing the ranks in the UFC's shark tank of a lightweight division, and he's now approaching contendership at 155.
It seems unlikely that Sass can triangle his way to a UFC title, but the British fighter has earned himself an undefeated record, thus ,and will look keep it in tact against Matt Wiman in September.
Rousimar Palhares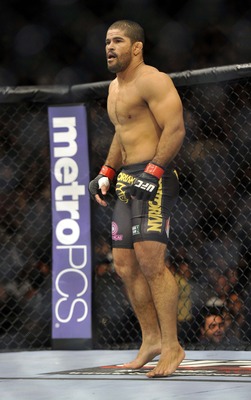 Joe Camporeale-US PRESSWIRE
One of the most terrifying jiu-jitsu specialists in the sport, Rousimar Palhares has a tendency to grab onto a leg and end his opponent's night.
Palhares possess some of the most vicious leg locks in all of MMA, and it's common knowledge among UFC middleweights that going to the ground against "Toquinho" is a good way to get your leg ripped off.
Palhares lost a bit of his luster on the mat in his last fight when Alan Belcher was able to not only hold his own on the ground with the submission ace, but actually escaped a leg lock and eventually finished the fight with ground and pound.
Regardless, Palhares is still the most vicious submission artist in the UFC and has the ability to submit anyone on the roster if he grabs on to a limb.
Keep Reading