WWE SummerSlam 2012: Power Ranking Sunday's Title Matches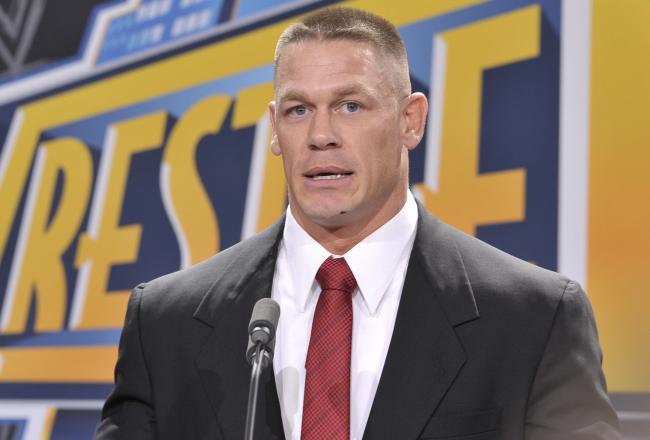 Michael N. Todaro/Getty Images
There are five title matches on Sunday's 2012 SummerSlam card, but WWE hasn't built them up all equally.
Are you ready for SummerSlam?
Some of them, they haven't built a story around at all.
From the tag titles to the WWE championship, the amount of gold on the line signals a possible changing of the guards in the WWE. If the road to WrestleMania truly starts at SummerSlam, watch for the swapping of titles Sunday.
All of the following belts are on the line for SummerSlam, but this is the order in which we should care about them. Enjoy!
No. 5: WWE Tag Team Champions Kofi Kingston and R-Truth vs. The Prime Time Players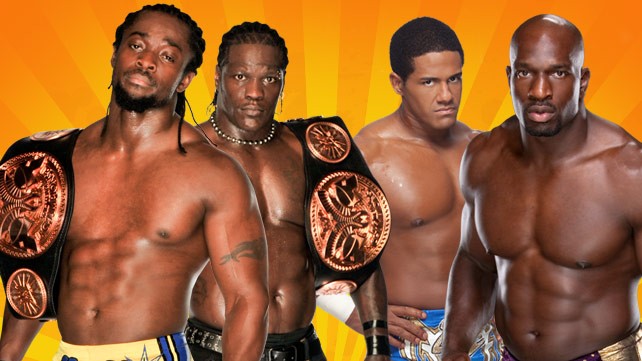 For all of the people that will see this and start to defend A.W., just stop. Rape jokes aren't cool and were never cool. With that said, the Prime Time Players can't be punished for something they didn't say and should win the gold in this match.
With the faces then chasing the titles, the tag division would move on a scale of interesting from a one to a three. Too bad the scale is to 100.
Remember great tag team wrestling in the WWE? Me either.
No. 4: Intercontinental Champion The Miz vs. Rey Mysterio
While the fans should care about this match—especially because it consists of the Intercontinental title, a fan favorite in Rey Mysterio and a smark favorite in Miz—there was so little build that there is no reason to care at all.
As much as WWE wants to punish Rey Mysterio for his second failed drug test, the fact that they relegated him to this match hurts the Miz just as much. Fans will enjoy this nonetheless, but it will mean nothing.
No. 3: United States Champion Santino Marella vs. Antonio Cesaro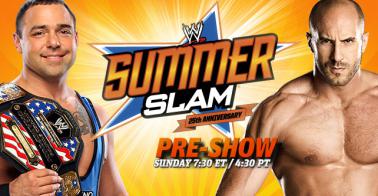 This match is only interesting because of the prospect that Antonio Cesaro could win and not only vindicate the WWE's decision to push him, but also get Santino's U.S. title .
If Santino retains, this will be the worst match of the entire card and the quintessential reason WWE's audience has been dwindling: poor booking decisions.
No. 2: World Heavyweight Champion Sheamus vs. Alberto Del Rio
The only reason this boring matchup made its way to No. 2 on the power rankings is the possibility that it could see a convoluted finish. With talk of Wade Barrett returning and Dolph Ziggler possibly cashing in the Money in the Bank briefcase, this matchup could be wild.
While there is little doubt that Sheamus and Del Rio will put on a solid technical match, the WWE Universe has seen it so many times that they don't care. A wild ending, though, would make it all worth it.
No. 1: WWE Champion CM Punk vs. John Cena vs. Big Show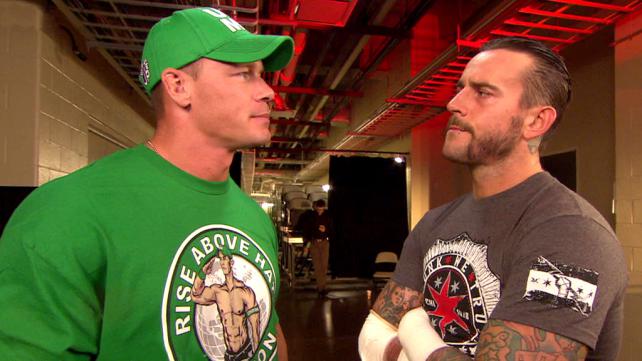 There is no doubt that most of the focus for SummerSlam is on the WWE championship match between CM Punk, Big Show and John Cena, and the trio may have more than just a standard match up their sleeve.
It is almost anticlimactic to have a standard finish end this match, so this matchup has storyline twist written all over it. If there was ever a time for a full-blown heel turn for Punk, it's while John Cena is laid out at his feet.
Check back for more on the World Wrestling Entertainment as it comes, and visit Bleacher Report's Wrestling Page to get your fill of WWE/TNA. For more Wrestling talk, listen to Ring Rust Radio for all of the hot topics you just can't miss (some language NSFW).
This article is
What is the duplicate article?
Why is this article offensive?
Where is this article plagiarized from?
Why is this article poorly edited?