MLB's 10 Most Fascinating Divisional Series to Watch Down the Stretch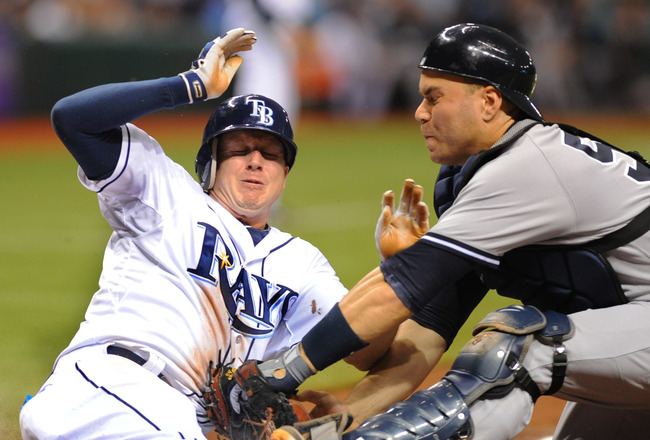 Al Messerschmidt/Getty Images

Years of frequent, high-stakes competition have taught divisional opponents to hate one another. That's why their late-season rivalry series are the highlights of the 2012 MLB schedule.
I'm previewing 10 upcoming matchups that ought to be particularly fascinating thanks to juicy individual and team-oriented storylines.
With approximately 25 percent of the schedule remaining, the outcome of any three-game set could determine playoff berths/seeding or affect what teams will do this winter.
Here's what to watch and why it will be of interest.
Chicago Cubs vs. Houston Astros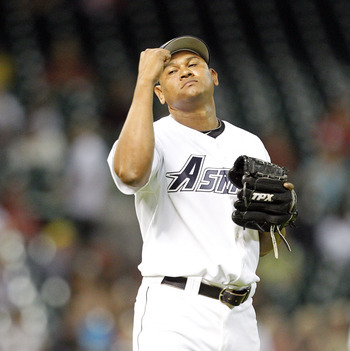 Bob Levey/Getty Images
Series dates: Sept. 10-12 at Minute Maid Park, Oct. 1-3 at Wrigley Field.
Down the stretch, the Chicago Cubs and Houston Astros will compete for Major League Baseball's worst record. Whichever team succeeds will have the No. 1 overall pick in the 2013 amateur draft.
It's evident that both franchises are rebuilding, which means that acquiring the best young talent available will be their top priority.
Yes, these head-to-heads are actually important.
Neither will intentionally lose (a la London Olympics badminton), but expect the managers to utilize as many prospects as possible.
Seattle Mariners vs. Texas Rangers
Otto Greule Jr/Getty Images
Series dates: Sept. 14-16 at Rangers Ballpark in Arlington, Sept. 21-23 at Safeco Field.
Even the mighty Texas Rangers are no match for Felix Hernandez when he's in such a groove.
Vying for his second career AL Cy Young award, the 26-year-old has tossed four complete-game shutouts since late June. During that span, he limited Texas to three hits on July 14 and achieved perfection against the Tampa Bay Rays on August 15.
Luckily, the Rangers have almost four weeks to pray that he fizzles out.
The Seattle Mariners, though buried in fourth place, won't pass up the opportunity to spoil somebody else's season.
Baltimore Orioles vs. Boston Red Sox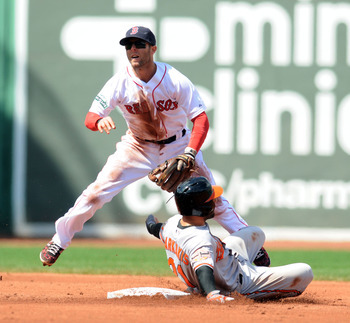 Darren McCollester/Getty Images
Series dates: Sept. 21-23 at Fenway Park, Sept. 28-30 at Camden Yards.
This matchup features baseball's most disappointing team and one of its biggest overachievers.
Eight of 12 previous meetings between the Baltimore Orioles and Boston Red Sox have gone to the O's.
Excellence from their bullpen was the key to three extra-inning victories during the season's first half. Even position player Chris Davis provided scoreless relief!
The dysfunctional Red Sox cannot be counted out of the pennant race with one-and-a-half months left to play, though they'll need to leapfrog a handful of playoff hopefuls, including Baltimore.
With slugger David Ortiz feeling "pain-free" (via ESPNBoston.com's Gordon Edes), Boston's lineup might finally have the firepower to enable a lengthy winning streak.
Atlanta Braves vs. New York Mets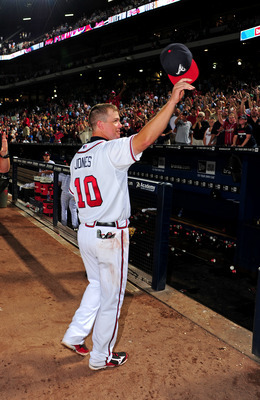 Scott Cunningham/Getty Images
Series dates: Sept. 7-9 at Citi Field, Sept. 28-30 at Turner Field.
Much to the delight of New York Mets fans, Chipper Jones has decided to retire after this season.
The future Hall of Famer has spent his entire career in the NL East and done especially well against New York (.314/.410/.553 in 239 games). Don't expect lenience this September just because his longtime punching bag is already out of playoff contention.
R.A. Dickey is enjoying unprecedented success as a 37-year-old knuckleballer. However, the Atlanta Braves pounded him on April 18 (4.1 IP, 8 ER, 8 H) and July 14 (5 IP, 5 ER, 8 H).
Will an intellectual like Dickey make the appropriate adjustments? Stay tuned.
Pittsburgh Pirates vs. St. Louis Cardinals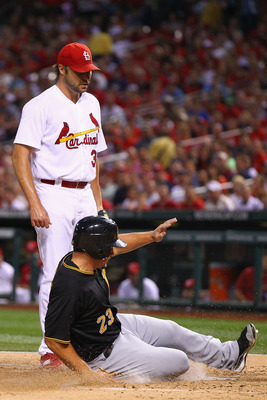 Dilip Vishwanat/Getty Images
Series dates: Aug. 27-29 at Busch Stadium.
The Pittsburgh Pirates have suffered long enough.
They most recently finished with a winning record in 1992. President George H. W. Bush was still in office, and I was developing in the womb.
Meanwhile, the St. Louis Cardinals are very familiar with their current scenario. Qualification for fall baseball in 2011 hinged on their ability to catch fire down the stretch.
By my estimation, only one of these ancient franchises will be advancing to the postseason. The stakes couldn't be any greater.
New York Yankees vs. Tampa Bay Rays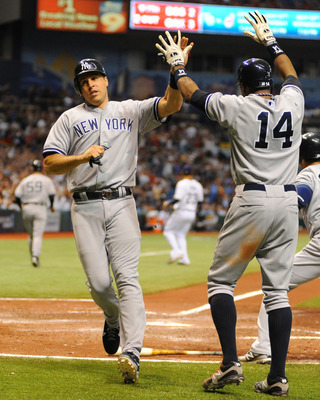 Al Messerschmidt/Getty Images
Series dates: Sept. 3-5 at Tropicana Field, Sept. 14-16 at Yankee Stadium.
Tropicana Field has been a house of horrors for the New York Yankees since the 2011 All-Star break (3-10), even though their supporters attend in droves.
These clubs deviate so much in terms of payroll, fanbase and longevity, yet both could survive into October.
Practically every Yankees batter is a power threat. I mean, have you seen their bench? X-rays of Alex Rodriguez's hand this Sunday could be totally discouraging, and I doubt anybody would panic.
Still, any offense is unlikely to overcome a late-game deficit against Tampa Bay. Closer Fernando Rodney is practically automatic in the ninth inning, and setup man J.P. Howell hasn't conceded a run in months.
Los Angeles Angels of Anaheim vs. Oakland Athletics
Thearon W. Henderson/Getty Images
Series dates: Sept. 3-5 at O.co Coliseum, Sept. 10-13 at Angel Stadium of Anaheim.
The contrast here is also pretty dramatic, especially in terms of star power.
At first base, it's Albert Pujols vs. Chris Carter. On the mound, it's Zack Greinke, Jered Weaver and C.J. Wilson against Bartolo Colon, Brandon McCarthy and Jarrod Parker.
Ultimately, is that what matters? The Oakland Athletics, despite their anonymity, are ahead in the standings.
These AL West rivals can overload a scoreboard, as both have the personnel to manufacture runs or swing for the fences when appropriate. Plus, weaknesses at the back end of their starting rotations will boost the offensive totals.
Atlanta Braves vs. Washington Nationals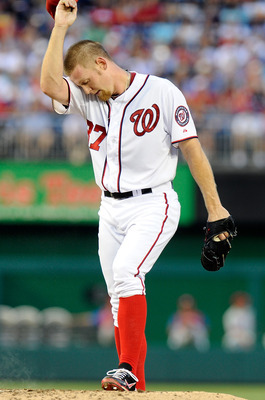 Greg Fiume/Getty Images
Series dates: Aug. 20-22 at Nationals Park, Sept. 14-16 at Turner Field
There will be significantly more pressure on the first-place Washington Nationals to dominate these games. The quality of their pitching will instantly deteriorate once ace Stephen Strasburg is shut down, so it's imperative that they pad their cushion now.
If GM Mike Rizzo considers poor command a symptom of fatigue, he may sideline the right-hander before the latter of these two series. In his last two starts, Strasburg has walked eight batters and thrown only 118 of 204 pitches for strikes (57.8 percent).
At least fans are assured to see a masterpiece on August 21. Strasburg will oppose Paul Maholm, who quietly has posted a 1.19 ERA since June 29, which is best among MLB starters.
Qualifying for the postseason isn't much of a challenge for either team. The Braves and Nats—each with 70-plus victories—possess two of the National League's top three records.
But whomever wins the division is guaranteed a less exhausting path to the World Series.
Chicago White Sox vs. Detroit Tigers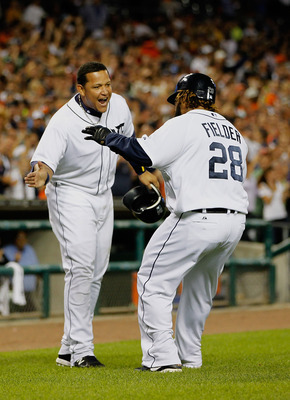 Gregory Shamus/Getty Images
Series dates: Aug. 31-Sept. 2 at Comerica Park, Sept. 10-13 at U.S. Cellular Field.
In the early September edition of this clash, Chicago White Sox starter Francisco Liriano will aim to forget his past woes at Comerica Park. He was mediocre at the venue while with the Minnesota Twins (6.13 ERA, 39.2 IP, 7 HR allowed), never able to make it through seven innings.
AL MVP candidate Miguel Cabrera has been—by his standards—lousy at U.S. Cellular Field (triple-slash line of .249/.343/.442 in 46 games). We'll see if Miggy defies those percentages during the final four-game set.
The Detroit Tigers separated from the rest of their division a year ago, but big bounce-back seasons from Chicago's Adam Dunn, Jake Peavy, A.J. Pierzynski and Alex Rios are keeping the race interesting.
Los Angeles Dodgers vs. San Francisco Giants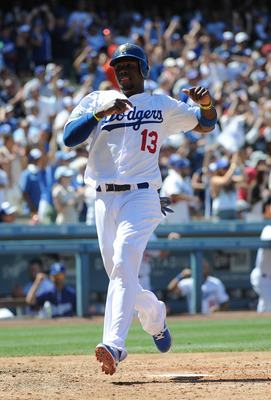 Lisa Blumenfeld/Getty Images
Series dates: Aug. 20-22 and Oct. 1-3 at Dodger Stadium, Sept. 7-9 at AT&T Park.
Desperation is always entertaining.
The Los Angeles Dodgers and San Francisco Giants have compromised their farm systems and taken on hefty financial commitments to build championship-caliber rosters.
L.A. initiated the midseason player movement with the blockbuster acquisition of Hanley Ramirez. He made an immediate impact by driving in six runs against the Giants during a convincing sweep in late July.
Of course, San Francisco management countered by adding Hunter Pence, whose run production since changing teams has been nearly as impressive (14 RBI in 17 G).
From Buster Posey and Pablo Sandoval to Matt Kemp and Clayton Kershaw, there are no shortage of 2012 All-Stars affecting this rivalry.
Keep Reading