10 NFL Teams That Need to Invest in a Backup Running Back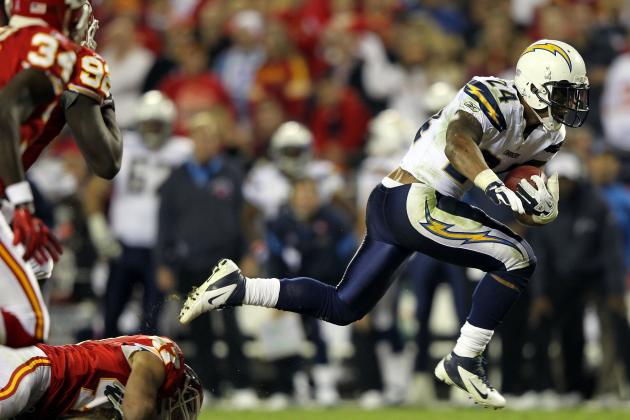 Jamie Squire/Getty Images

We are just days away from the completion of the second week of preseason games, that is of course, unless you're the Arizona Cardinals and New Orleans Saints, who were the unlucky two to play in the Hall of Fame Game.
But for the vast majority of teams, they are entering the halfway point of the preseason, with the next game usually being the time where starters stay in longer and things begin to get more serious.
After all, as football fans know, we are now less than three weeks away until the 2012 season kicks off.
No one will deny that the position that everyone focuses on is quarterback. But while the emphasis on the running game continues to dwindle, most teams still need a competing rushing attack to be a truly powerful offense.
Some teams like the Philadelphia Eagles have a star running back and a capable back-up. Other teams like the Carolina Panthers have a plethora of good backs. Other teams like the New Orleans Saints have running backs that have vastly different strengths and roles on the team.
For other teams though, they have a running back, but are in need of a backup.
Here are the ten NFL teams most in need of finding a guy to sit behind their starter.
Begin Slideshow

»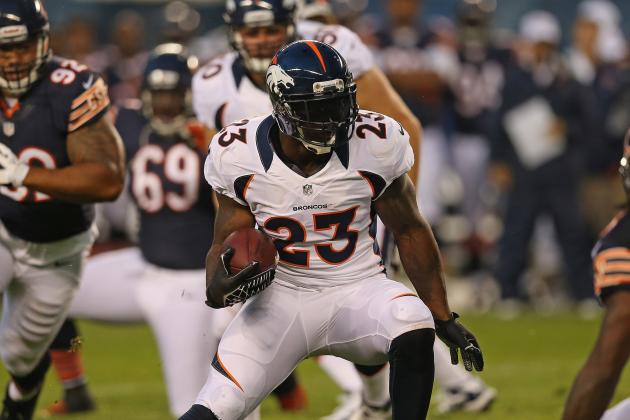 Jonathan Daniel/Getty Images

Currently the Denver Broncos are set to start Willis McGahee, who has become an NFL journeyman as of late. It seems like yesterday we saw McGahee sustain one of the ugliest knee injuries we have ever seen, but he's 30 now and no spring chicken.
He turned his career around last year, rushing for almost 1,200 yards on the Tim Tebow offense, but the Broncos can't rely on him to put up similar numbers. The problem is the guy behind him is Knowshon Moreno, who has been a huge disappointment since being the team's first round pick four years ago.
Denver may not be as desperate as other teams here to bring in another back, but they absolutely need to draft a new franchise back in the 2013 draft.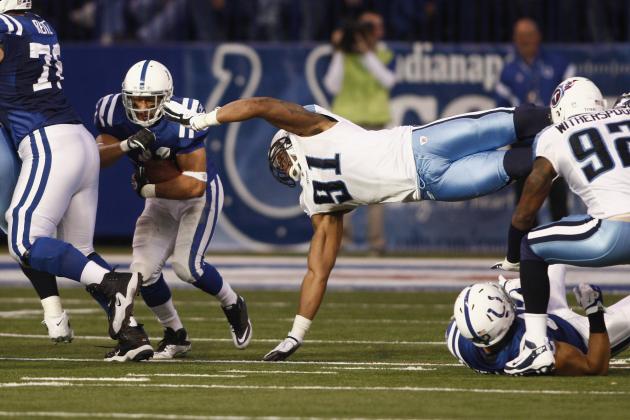 John Grieshop/Getty Images

Everyone will be talking about Andrew Luck in Indianapolis this year. But one thing any new quarterback needs is a good run game. And we just don't know if the Colts will provide that this year.
Donald Brown has shown flashes of brilliance but no one knows what he will truly amount to in the league. And if he doesn't pan out? Who do the Colts have to step in?
Darren Evans? DJ Karim? Nine year veteran Mewelde Moore?
The cupboard is pretty bare at running back for Indy. This would be a team Ryan Grant would be perfect for.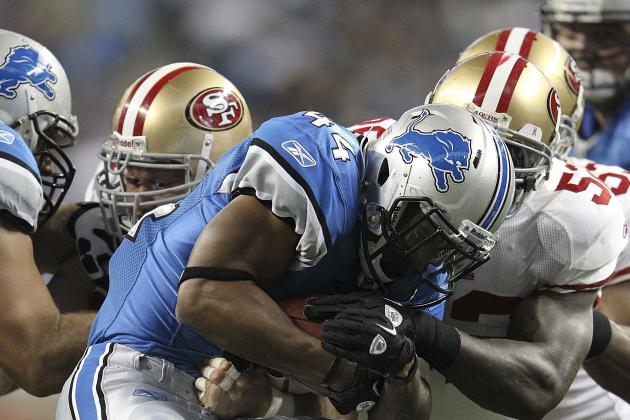 Leon Halip/Getty Images

Detroit not only has issues at backup running back, they have it at the starting position too—Jahvid Best, Mikel Leshoure, Kevin Smith. It really is like a soap opera for all sorts of reasons. Injuries, arrests and more have all kept these guys from having successful NFL careers.
This is an important year for all of these guys but I really have no faith in them becoming consistent. What Detroit needs is a guy who may not be someone who can start 16 games, but they can rely on being around—not on a medical table or a jail cell.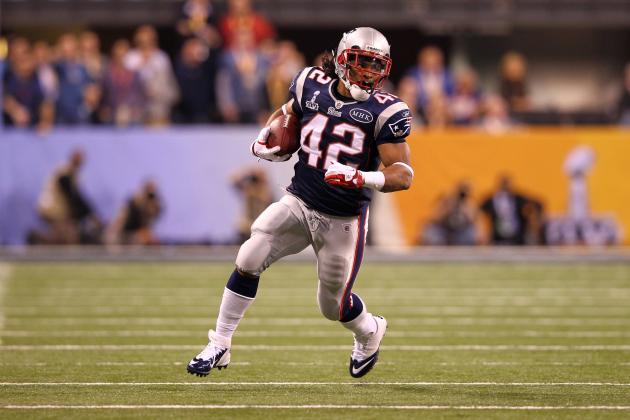 Al Bello/Getty Images

There is a new law firm coming to Cincy in BenJarvus Green-Ellis who has come in to replace Cedric Benson. While he's not a great running back between the 20's, the guy has been a constant threat in the endzone.
The issue is who is going to help in getting them to the redzone? There are several guys on the roster who want to take that spot but the entire group of running backs is one bunch of uncertainties. No one is proven and others have not yet shown the ability to be a reliable backup.
For those reasons, Cincy would be wise to bring in someone to help.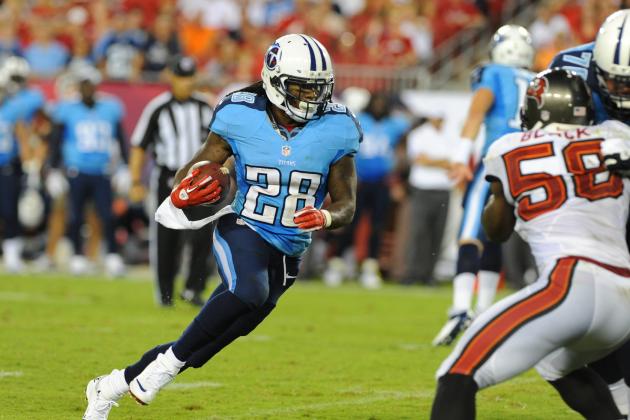 Al Messerschmidt/Getty Images

The good news for Titans fans is that Chris Johnson seems to have his burst back as he displayed in last night's game against the Tampa Bay Buccaneers.
However, the thing the team and fans have to be concerned about is what happens if Johnson gets hurt. As Adrian Peterson exemplified at the end of the 2011 season, no one, absolutely no one is above taking a catastrophic shot to the knee.
And if that, or even a mild ligament sprain would happen to Johnson, the Titans running game could fall off a cliff.
Despite Johnson's struggles last year, the second best rusher last season, Javon Ringer, still only had 185 yards. And there's really no one any different around except for Collin Mooney, a rookie from Army who no one is expecting to bring down the house.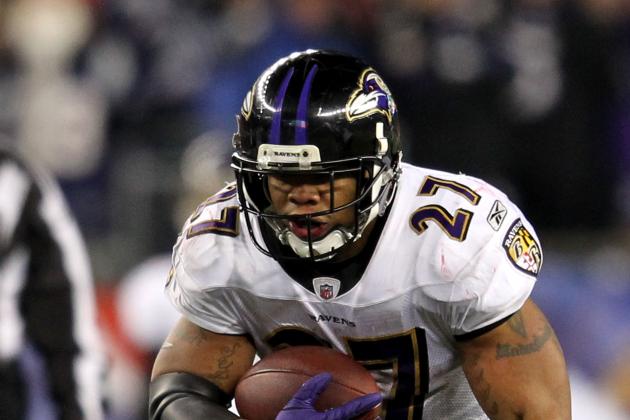 Jim Rogash/Getty Images

A very similar point could be made with Baltimore. A great running back but who is there to help? Willis McGahee was there to be a backup and subsequently Ricky Williams who retired—again.
Bernard Pierce was brought in as a third round pick, presumably to be the new back-up as there really is no one else. But do the Ravens, a legitimate Super Bowl contender, want to rely on an unproven running back if Rice were to get hurt?
Considering they've had veterans to backup in the past, though he's clearly not the back he was, a guy I think would work for them is Thomas Jones. Yes he's 33, but he can still be a good short yard back and could possibly even start if need be.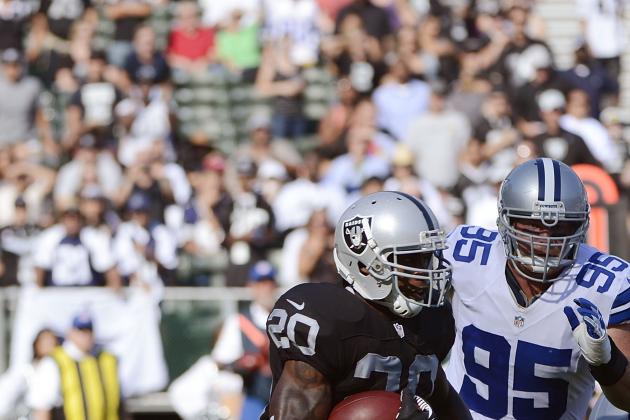 Thearon W. Henderson/Getty Images

Darren McFadden may not be at the level of Johnson and Rice, but he is still a Pro Bowl caliber back. And like the other teams mentioned, there is an absence of talent at the backup position.
For the past few years, Oakland has had one of the better combos in the league with Michael Bush. But in a true role reversal, Bush went to Chicago, a team that previously would have been on this list and now Oakland is in bad shape.
The scary thing for Oakland is that McFadden is a health risk, and possibly the best backup is Mike Goodson.
The Raiders won't want to hear this but their best backup option may be Terrelle Pryor, who really has no business being a quarterback.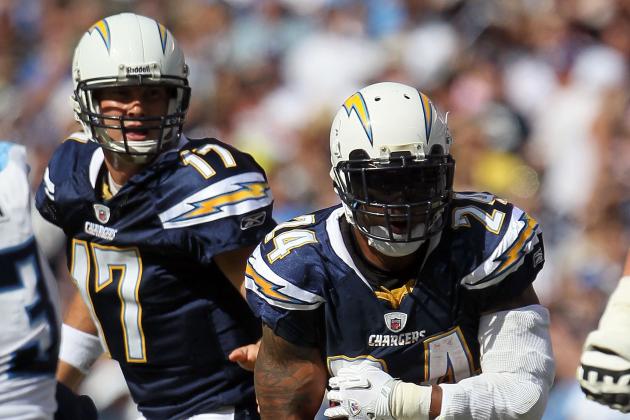 Jeff Gross/Getty Images

If you want the picture of the definition of a potential star with chronic injury concerns, here he is. Ryan Matthews is already injured this year and with Mike Tolbert gone, who knows who is around to carry the ball now and whenever Matthews gets injured again—which will happen again.
Le'Ron McClain had a great year for Baltimore several years ago but that guy has not been around for awhile. Ronnie Brown is there but he looks like a shell of the guy who stunned us with the Wildcat formation four years ago.
San Diego, perhaps more than any other team, needs a reliable backup. The team still has aspirations (irrational ones maybe) of being a a legitimate Super Bowl contender.
That will not happen unless they get the running game stabilized.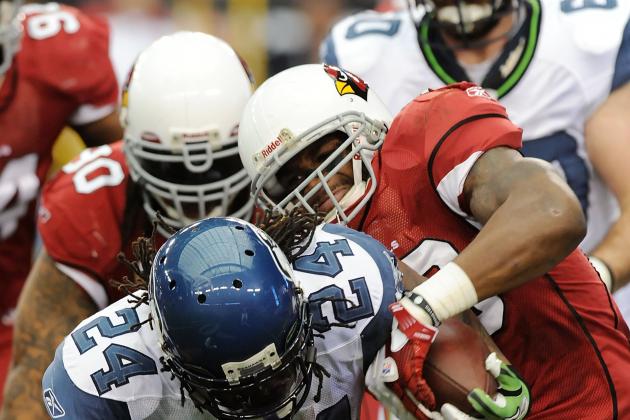 Norm Hall/Getty Images

Marshawn Lynch has certainly turned his career around in Seattle, rushing for over 1,200 yards last year and becoming one of the bigger highlight reels in the game.
But what comes with a bruising physical running style is the kind of pounding that knocks a guy out of commission sometimes. And if Lynch were to get hurt, what then?
You are then looking at guys like Leon Washington and Kregg Lumpkin.
Seattle needs to plan for Lynch not to start every game if they want to be serious about becoming contenders again.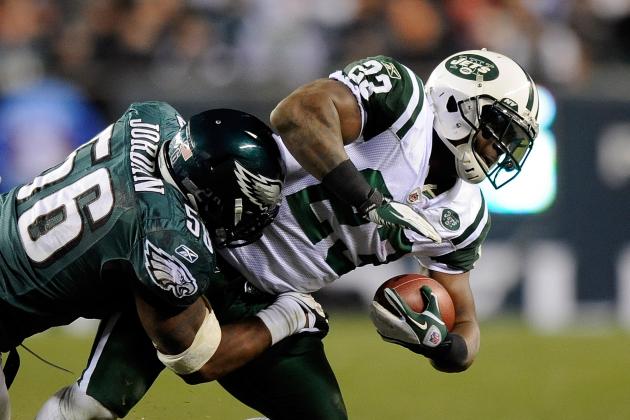 Patrick McDermott/Getty Images

The running back position in New York epitomizes just how overrated the team as a whole is. I really do not see a strength anywhere on this roster.
What has Shonn Greene proved to the NFL for the Jets not to sign a reliable guy to back him up? It worked great with Thomas Jones but then he left. They tried it with LaDainian Tomlinson and that fizzled.
Now Joe McKnight is going to be the guy to shore up the running game? He saw is yards per carry drop 1.7 yards and actually gained fewer yards overall—this was despite appearing in more games and running the ball more times when you compare his 2010 and 2011 stats.
The team better hope the Tim Tebow experiment works to perfection. Because in their regular formations, I don't see this team running the ball at all.