30 Hottest Celebrity Fans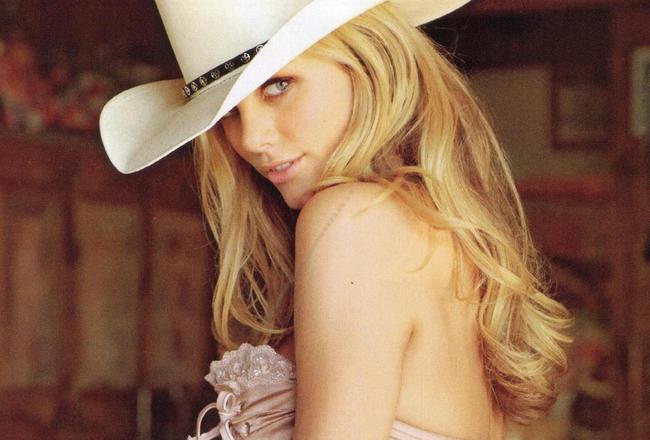 Image via celebs101.com

Andrew Luck tossed a 63-yard touchdown pass the first time he threw a football in an NFL game.
LeBron James, Kevin Durant and Kobe Bryant led Team USA basketball to an Olympic gold medal in London.
Felix Hernandez pitched the third perfect game of the MLB season, making it the first time more than two were thrown in the same season.
There are plenty of reasons to cheer for sports these days. In fact, even without the Olympics, we are heading into the busiest time of the sports year.
Millions of fans attend sporting events, but here are the 30 hottest celebrity fans.
30. Charlize Theron: UFC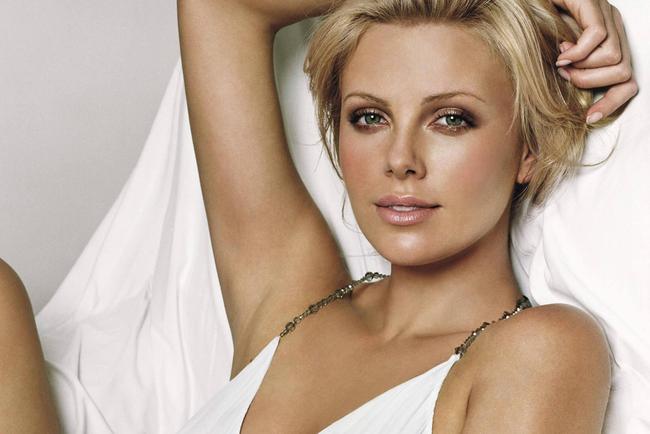 Image via fanpop.com

Before she dove into the UFC world, Charlize Theron loved the Lakers. She still does, but you might be safer catching her at a UFC PPV these days.
29. Lily Allen: Fulham F.C.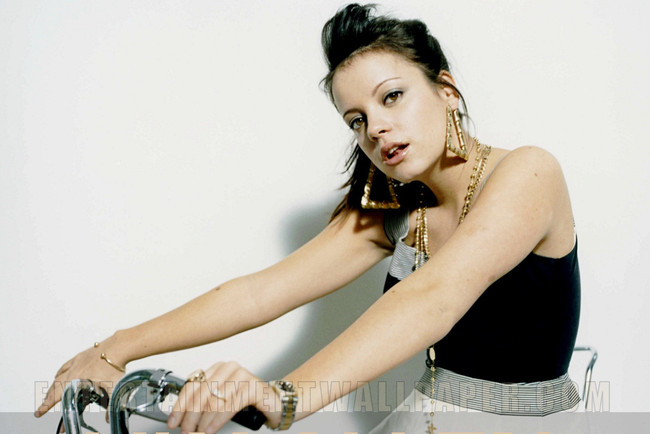 Image via entertainmentwallpaper.com

Prior to 2010, I was not a fan of soccer. But now, I realize that it is the greatest sport in the world. Lily Allen agrees.
28. Alyssa Milano: LA Dodgers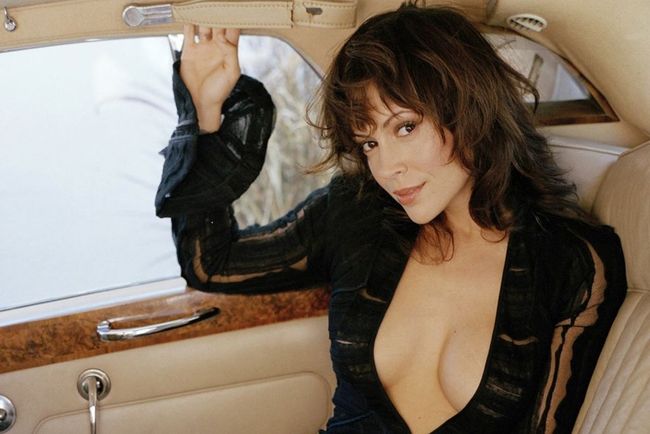 Image via rex-fox.com

Alyssa Milano is to sports fans what Bill Gates is to being rich. Everyone knows about her love for sports in L.A.
27. Kate Groombridge: Arsenal F.C.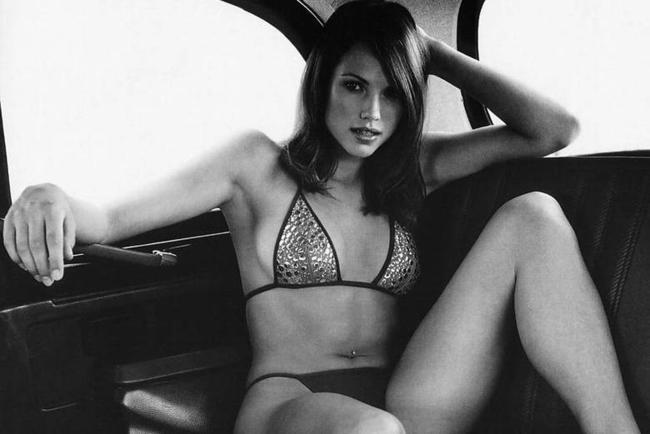 Image via mywallpapersite.com

I wasn't aware of the beautiful Kate Groombridge until a buddy pointed her out during an Arsenal match last year.
26. Ashley Judd: University of Kentucky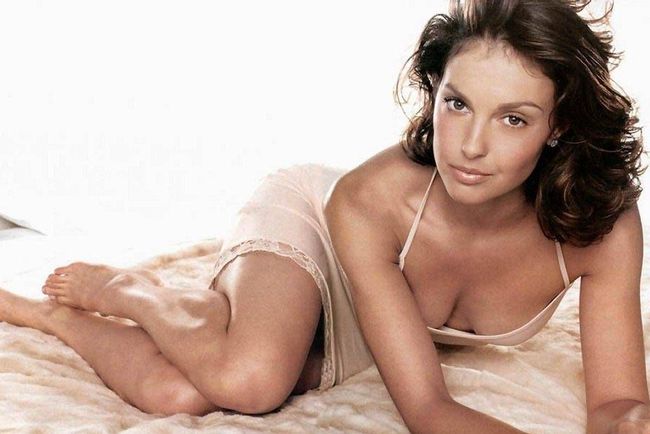 Image via inflexwetrust.com

Ashley Judd keeps getting older, but she continues to amaze me with her beauty. She is also an incredibly passionate University of Kentucky fan.
25. Jennie Finch: Arizona Diamondbacks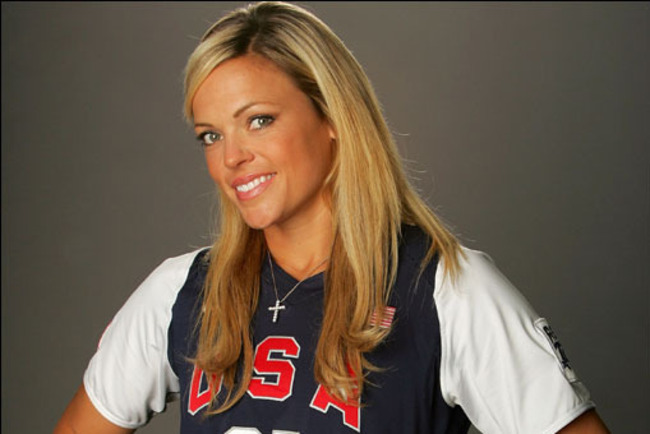 Image via sportsillustrated.cnn.com

What? You thought just because she was one of the greatest female softball players ever that she wouldn't enjoy being a fan of baseball?
24. Candace Crawford: Dallas Cowboys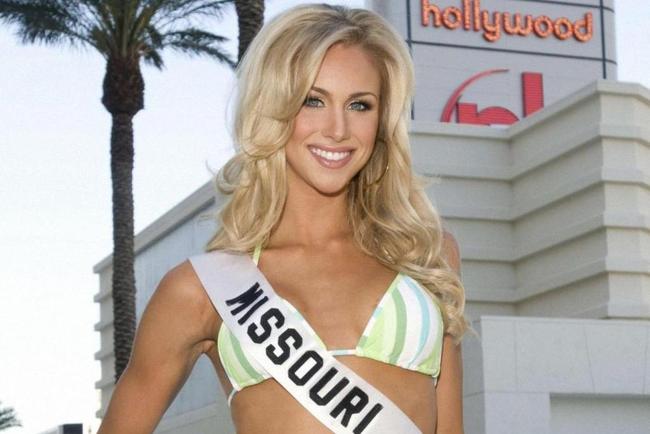 Image via yourteamreallysucks.com

The beauty queen from Lubbock, Texas married the starting quarterback for the Dallas Cowboys. Doesn't get much more perfect than that for a Cowboys fan.
23. Zooey Deschanel: San Francisco Giants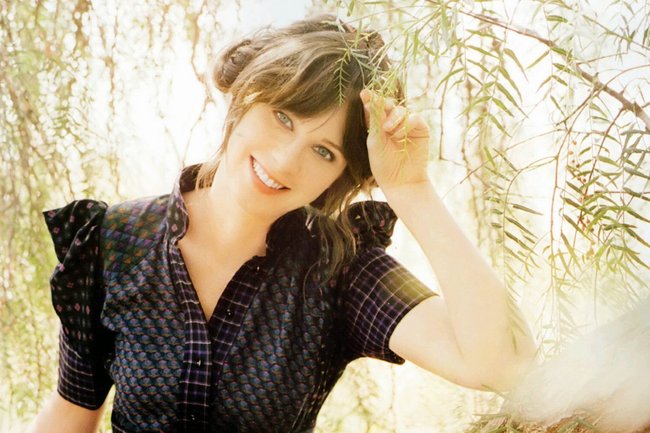 Image via fanpop.com

You might not like her because she is too quirky, but I still think she is among the hottest women in the world. Now I find out she loves sports too. Score!
22. Amanda Seyfried: Tennis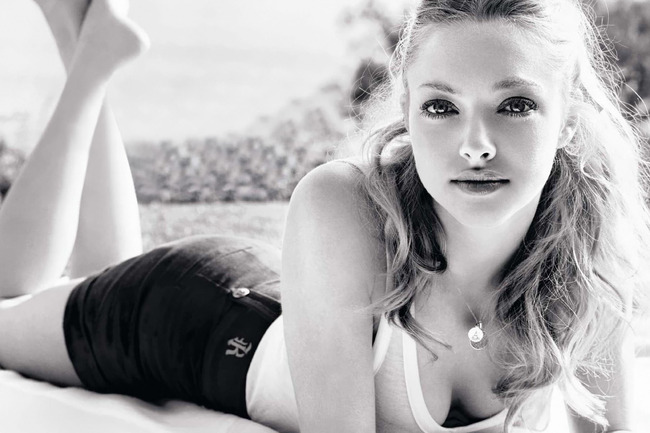 Image via celebritywallpaperbase.com

I am not sure how or when, but Amanda Seyfried is a big tennis fan. If you see her at an event, don't waste your time watching the match, get a picture for us instead.
21. Elizabeth Banks: New England Patriots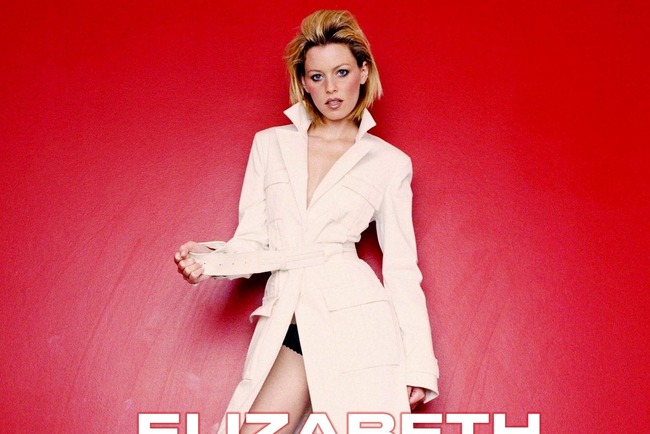 Image via entertainmentwallpaper.com

Did you know that Elizabeth Banks married the man that brought fantasy football to Fox Sports? Neither did I.
20. Jennifer Sterger: Sports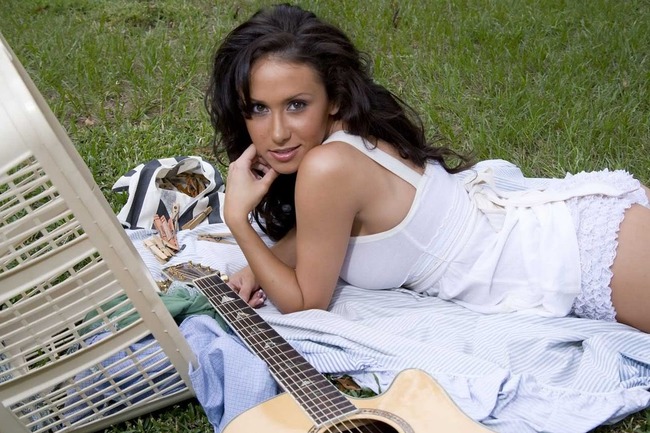 Image via de.flash-screen.com

Originally, it was the Florida State Seminoles. But these days, who knows? You can bet it is a team in her hometown.
19. Kendra Wilkinson: San Diego Chargers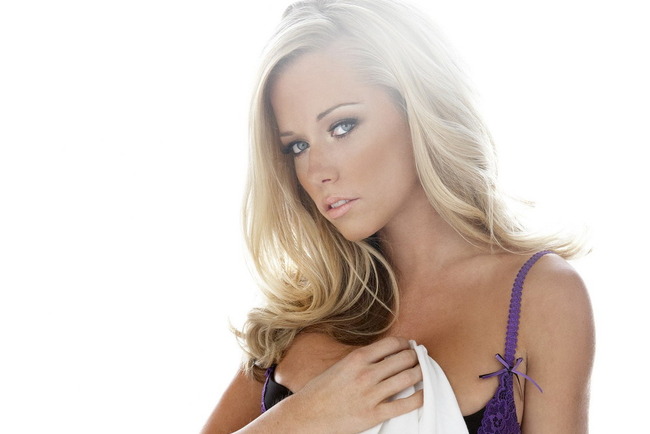 Image via lasvegasnightlifenetwork.com

You may think she is an Eagles fan because her husband Hank Baskett played for them, but she will always be a Chargers fan.
18. Jennifer Garner: Boston Red Sox
Image via celebs101.com

Who would have thought that Jennifer Garner would marry Ben Affleck? Seriously, who?
17. Diane Kruger: German National Team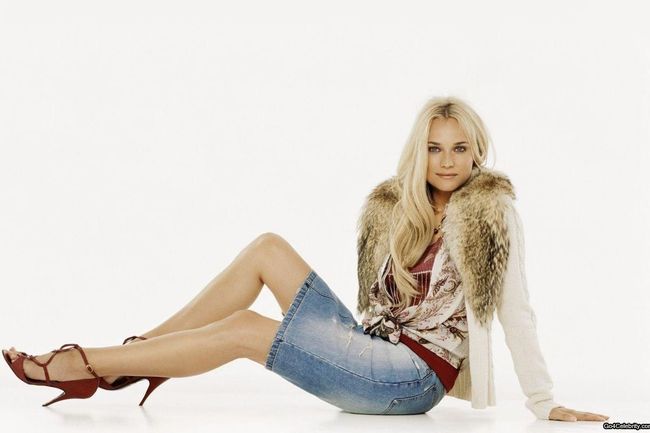 Image via go4celebrity.com

Diane Kruger is easily one of the biggest soccer fans alive. How many female celebrities do you know who would wear a soccer jersey over their dress during a Hollywood gala?
16. Dorismar: Argentina National Team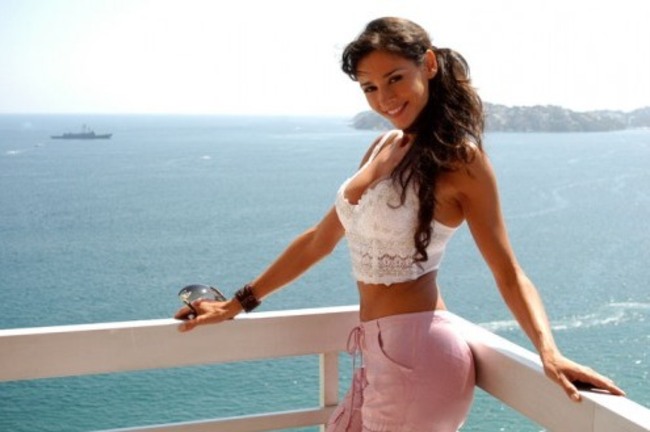 Image via gonzpere.wordpress.com

The world of soccer needs beautiful women like I need another flat tire, but we aren't complaining when Dorismar shows up to cheer.
15. Gisele Bundchen: New England Patriots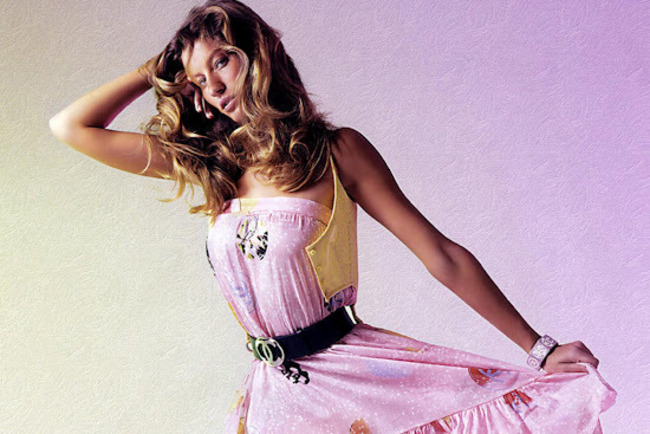 Image via bloggers.com

Prior to her marriage to Tom Brady, I bet all the money in your pockets that she didn't care too much for the Patriots. Oh well, she does now.
14. Larissa Riquelme: Paraguay National Team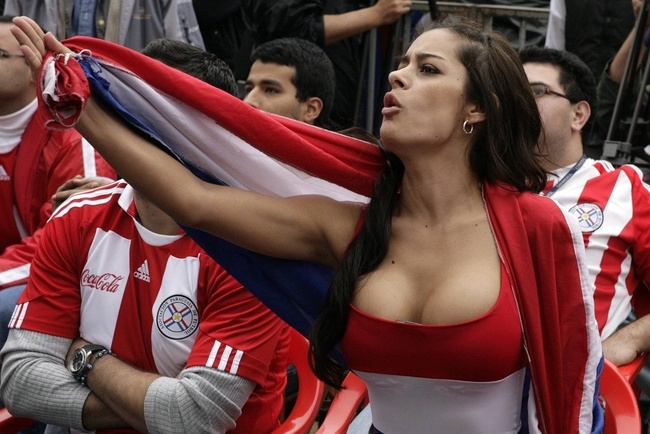 Image via colunistas.ig.com.br

If you didn't know who Larissa Riquelme is and you claim to be a fan of soccer, you need to take a long look in the mirror. She is the women that planned on streaking if Paraguay won the FIFA World Cup in 2010.
13. Beyonce: Brooklyn Nets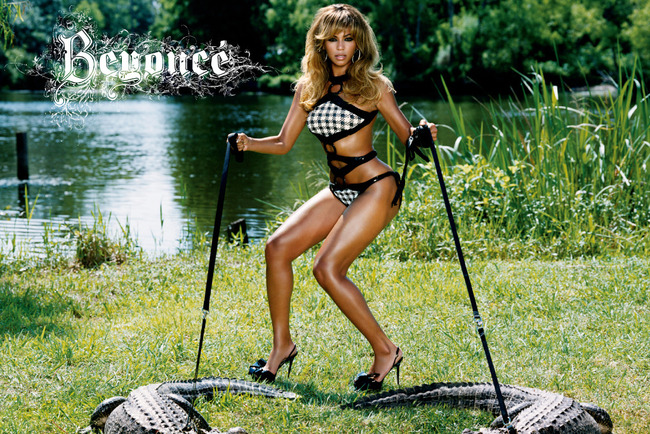 Image via fanpop.com

Now that her husband is an NBA owner, Beyonce has no choice but to be a fan. She even has to go to a game or two this season. Lucky Nets.
12. Elisha Cuthbert: LA Kings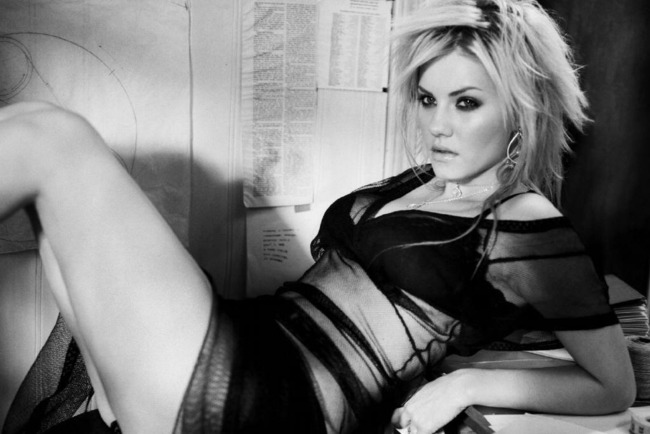 Image via wallpaperextreme.com

Elisha Cuthbert loves the NHL. She hardly ever misses a game, and she even use to be a blogger for the NHL.
11. Jennifer Lopez: Miami Dolphins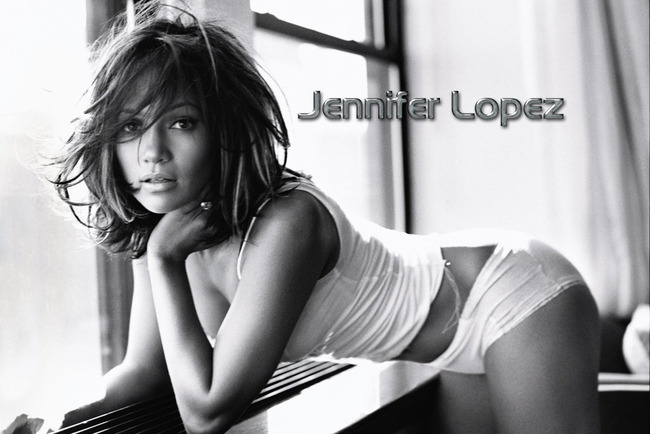 Image via tuffwallpaper.com

I really hope she is a fan of the team she has part ownership in. Otherwise, Jenny from the block is barking up the wrong palm tree.
10. Kate Middleton: England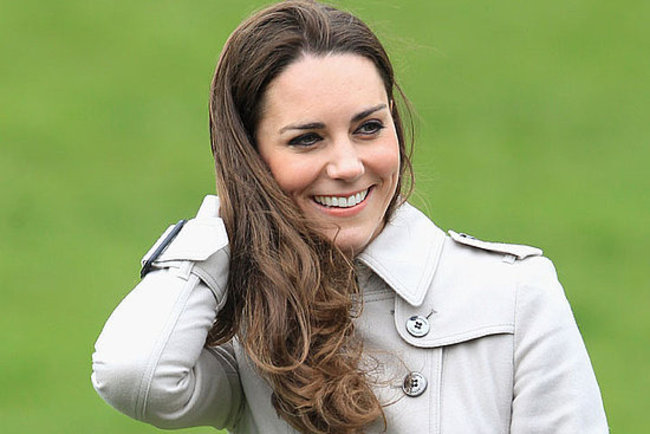 Image via blisstree.com

Kate Middleton just moved to the top of my radar following her Olympic experience. How come no one told me about her love for sports and her unbelievable beauty?
9. Selena Gomez: LA Lakers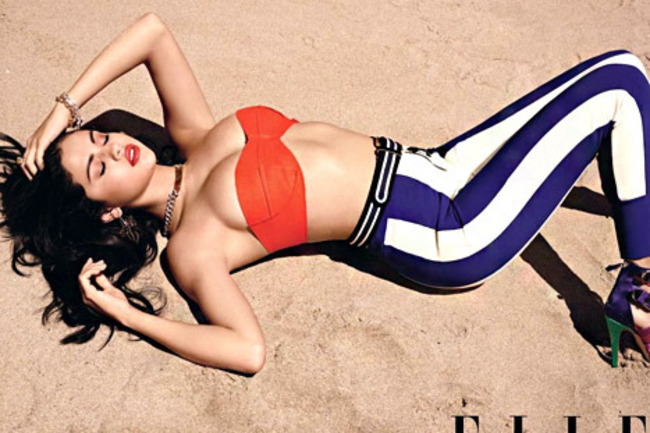 Image via usmagazine.com

Relax! Selena Gomez is 20 years old now. So it is OK to finally judge her for being gorgeous and for dating Justin Bieber.
8. Jessica Alba: Oakland Raiders, Golden State Warriors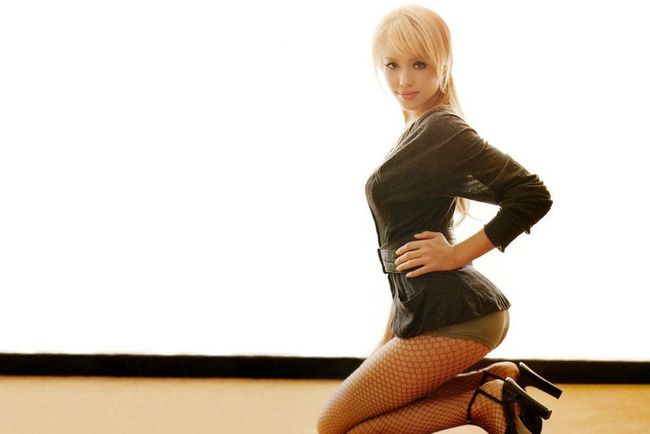 Image via famousbases.com

I do not get the pleasure of enjoying West Coast sports because I live in the central time zone, so if anyone can tell me how great it is to see Jessica Alba on the sidelines, be my guest.
7. Stacy Keibler: Baltimore Ravens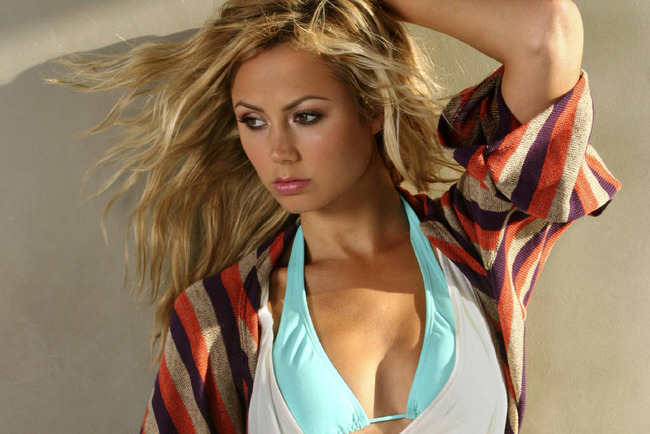 Image via wallpaper.celebritypc.com

Did George Clooney need more reasons to be named the luckiest man alive? His dating resume reads like the Maxim "Hot 100," and now he is engaged to Ms. Keibler? Not fair.
6. Anna Kournikova: Miami Heat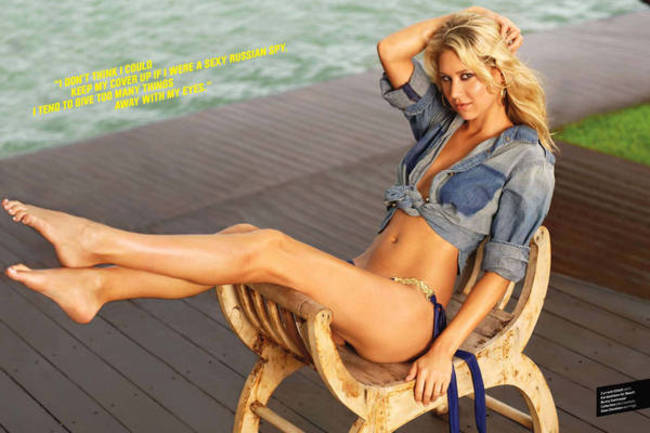 Image via magxone.com

She never made it as a tennis player, but that didn't stop Anna Kournikova from becoming one of the biggest names ever.
5. Maria Menounos: Boston Celtics, New England Patriots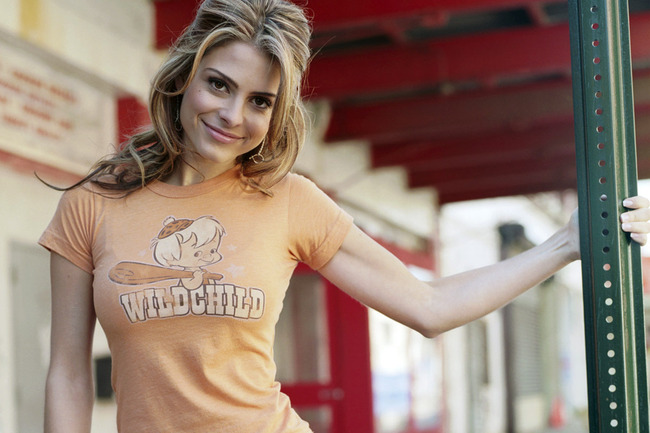 Image via wallpaperpimper.com

Maria Menounos loves her Boston teams. She even made a bet with a fellow coworker from Super Bowl XLVI. We all remember what happened next.
4. Olivia Wilde: Kansas University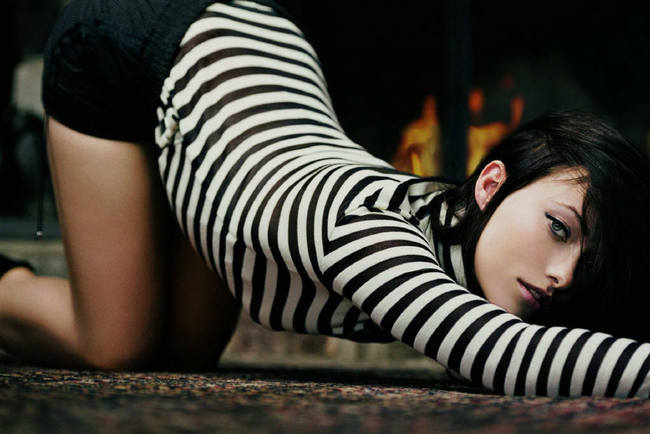 Image via fanpop.com

Rock Chalk, Jayhawk. I don't care what it means or where it came from, but I love it when Olivia Wilde chants it.
3. Ciara: Atlanta Hawks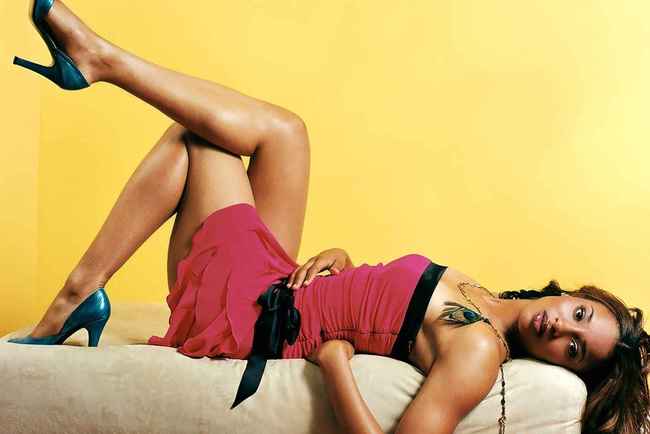 Image via fanpop.com

Ciara isn't dating Amar'e Stoudemire anymore, but that shouldn't mean she stops supporting her favorite team, the Atlanta Hawks. She just doesn't have to root for the Knicks, too.
2. Kate Upton: New York Rangers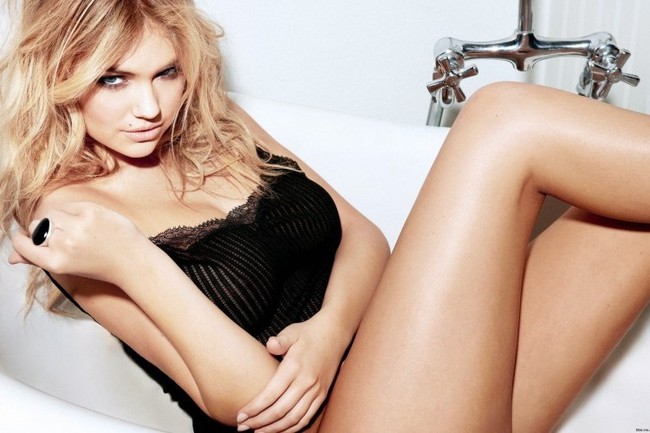 Image via empirewallpapers.net

You don't become one of the world's hottest sports women without having a little passion for sports. Kate has that and more.
1. Brooklyn Decker: Tennis
Image via wallpaper.celebritypc.com

There are times when I think Brooklyn Decker isn't as beautiful as I once thought. Then she proves me wrong.
Keep Reading