Anderson Silva, Joe Lauzon and the Fighters with the Most Fight Night Bonuses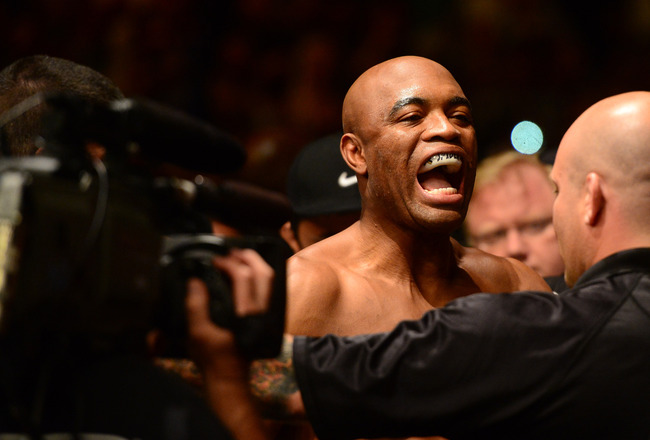 Mark J. Rebilas-US PRESSWIRE
If it isn't whether you win or lose, but instead, how you play the game, then the fighters who have amassed the most expansive collections of UFC Fight Night bonuses deserve some long-overdue credit. Long-overdue unless, of course, you count the bonus money as a just reward.
Okay, so maybe the UFC's Fight of the Night, Submission of the Night and Knockout of the Night winners get a little bit of recognition and glamor for their efforts, but let's face it, that attention is fleeting. Once one event ends and another begins, the reigning award winners are cast aside and forgotten in favor of newer accomplishments, and newer bonus winners.
So unfair.
That's why it is necessary to honor the fighters who have been collecting bonuses over these past years, consistently delighting us with slick submissions, crushing knockouts and heart-stopping bouts.
This list was designed to do just that, and contains every fighter that has won five or more UFC bonuses, in ascending order.
Enjoy.
5 Bonuses: Terry Etim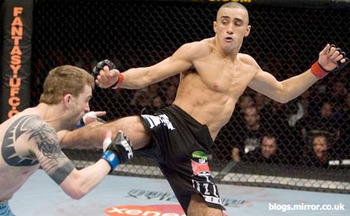 Photo by blogs.mirror.co.uk
Etim is not the most well-known or accomplished fighter in the UFC, but the tough-as-nails Brit has put in his fair share of memorable performances. With four SOTN awards, Etim has really padded his wallet by making opponents tap.
In addition to his quartet of SOTN trophies, Etim has also scored a FOTN win. Just to diversify his portfolio I guess.
5 Bonuses: Quinton Jackson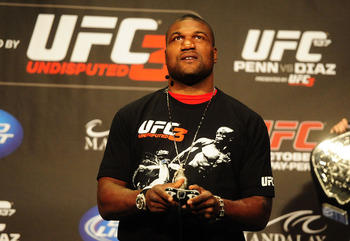 Mark J. Rebilas-US PRESSWIRE
Jackson has a preference for fighting guys who won't take him down and control him. Obviously, that can be quite frustrating for a fighter, but also contributing to Jackson's aversion might be that it detracts from his chances of cashing in on a post-fight bonus.
Rampage has notched a trio of FOTN awards and brought home the honor for knocking his opponent out on two separate occasions.
5 Bonuses: Josh Koscheck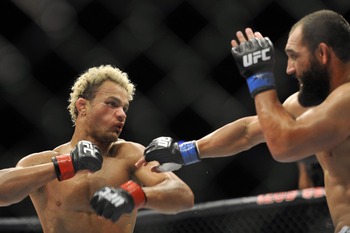 Joe Camporeale-US PRESSWIRE
Koscheck may not be the most popular fighter to have ever graced the Octagon, but that hasn't stopped him from racking up the bonuses.
When it comes to bonus type, Koscheck has run the gamut. The welterweight has put in two KOTN, two FOTN and one SOTN performances.
Though not often thought of as a guy who would clean up these awards, Koscheck has done pretty well for himself, collecting a cool $345,000 for his efforts.
5 Bonuses: Diego Sanchez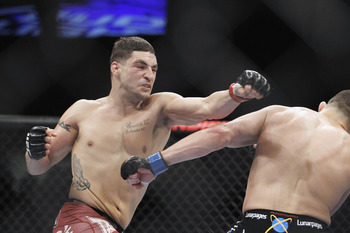 Matt Ryerson-US PRESSWIRE
Sanchez has scored five bonuses during his tenure as a UFC fighter, though he has never landed one for finishing a bout. That's right, all five of his awards have come for putting on the FOTN.
Perhaps that is unsurprising, given the quick, smothering pace Sanchez likes to set in his fights. It's the kind of style that forces an opponent to go hard from bell to bell, and at least five times, the results have been very entertaining.
5 Bonuses: Wanderlei Silva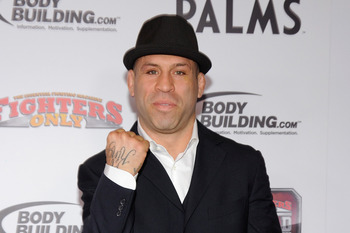 Ethan Miller/Getty Images
Wanderlei cannot take the type of damage he could during his heyday, but has lasted long enough to score a FOTN bonus four times during his latest UFC stint.
The aging legend also notched a KOTN award when he demolished Keith Jardine at UFC 84.
Five fight night bonuses are certainly nothing to scoff at, but could you imagine how full Silva's trophy shelf would be if Pride had given out these types of accolades?
5 Bonuses: Sam Stout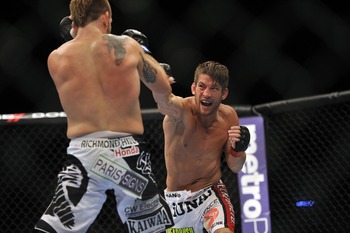 Joe Camporeale-US PRESSWIRE
Between April 18, 2009, and May 8, 2010, Stout fought three times. He also won three FOTN bonuses.
His next fight after that stretch was a bonusless decision win over Paul Taylor, but the Canadian got back into the money by scoring a KOTN win over Yves Edwards.
Stout lost his next bout, but returned to the win colum—and the bonus column—when he landed a FOTN bonus, ending his trilogy with Spencer Fisher in winning fashion at UFC on FX: Maynard vs. Guida.
On a side note, Stout told Bloodyelbow.com that he was awarded a bonus for his first fight against Spencer Fisher and received $500 as a prize. If you count that one then he has six bonuses total.
6 Bonuses: Donald Cerrone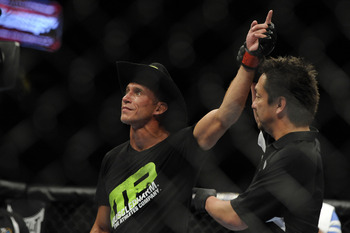 Rafael Suanes-US PRESSWIRE
That Cerrone has managed to score six fight night bonuses in seven UFC fights is not only impressive, it is utterly ridiculous.
The Cowboy most recently padded his total by earning a KOTN for putting away Melvin Guillard at UFC 150, while also garnering a rarely seen one-round FOTN award.
Also worth mentioning is that Cerrone won FOTN five times while fighting under the WEC banner.
Apparently, any fight this guy is in is not one you want to miss.
6 Bonuses: Frankie Edgar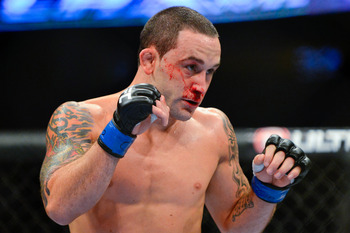 Ron Chenoy-US PRESSWIRE
It turns out that the ability to take significant damage and rebound from it is not only an effective tool when trying to win a fight, but also one that fans seem to like.
Edgar's limitless depths of willpower have played a large part in securing five (counting an uncredit one for UFC 67) Fight of the Night bonuses, as well as his single Knockout of the Night bonus, which he earned for stopping Gray Maynard after weathering an early storm.
Edgar lost his UFC lightweight title earlier this year, but at least he still has these five bonuses to hang his hat on, and nobody can take these away.
6 Bonuses: Tyson Griffin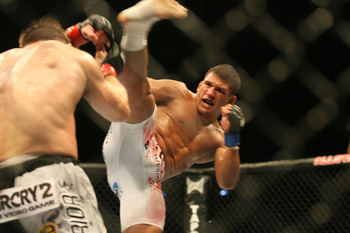 Tasos Katopodis/Getty Images
Depending on who you ask, Griffin either has four or six fight night bonuses. Apparently, two of his bonuses were never officially announced by the UFC, which add to his recognized four for a grand total of six.
But regardless, Griffin has not scored a bonus since 2009, has not fought since 2011 and was released from the UFC a little less than a year ago.
So, we'll give him credit for those bonuses he won, seeing as not a whole lot else in his career is going very well at the moment.
8 Bonuses: Clay Guida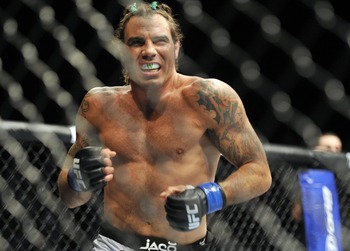 Joe Camporeale-US PRESSWIRE
After watching Guida's last fight, it is hard to believe he has amassed seven bonuses as a UFC fighter. Just try to remember that Guida's outing opposite Gray Maynard was atypical of the type of effort he usually puts in, and this will all make a little more sense.
With five FOTN, two SOTN awards and a previously unrecorded bonus, Guida ranks as the fifth all-time most successful bonus hunter in UFC history.
His recorded award collection spans from UFC 74 to UFC on FOX 1, and is missing only a KOTN for the complete trifecta.
10 Bonuses: Nate Diaz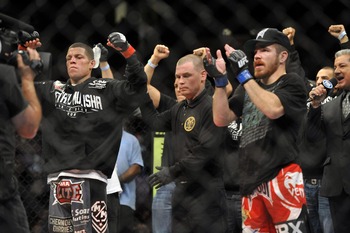 Joe Camporeale-US PRESSWIRE
Over his five year UFC career, the younger Diaz brother has garnered accolades for SOTN four times, and FOTN honors five times. He also has an unrecorded bonus.
Interestingly, Diaz seems to get pretty streaky with his bonuses, having compiled two separate runs of three or more consecutive bonus-winning matches.
All these awards add up to making Diaz one of the most exciting lightweights in the UFC, but he will now turn his attention from bonuses to titles as he preps to face Ben Henderson for lightweight gold.
10 Bonuses: Chris Lytle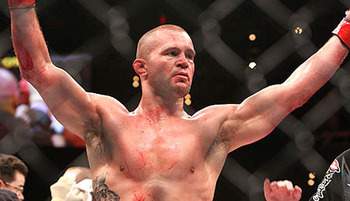 Photo by mmaweekly.com
Lytle is perhaps better known for raking in post-fight bonuses than he is for contending for the welterweight throne.
That, however, should not be taken as a slight against Lytle, who was a fine gatekeeper for the UFC for many years. Instead, it speaks to the energy he fought with every time he entered the cage.
Though he was stylistically best known for his hands, Lytle only ever picked up one KOTN award. His bread and butter was the FOTN, of which he had six. He also added a trio of SOTN awards to round out his hoard.
11 Bonuses: Joe Lauzon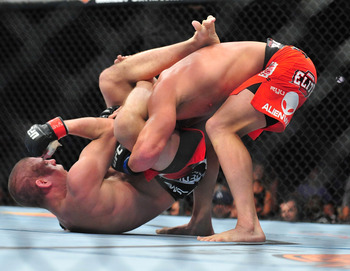 Gary A. Vasquez-US PRESSWIRE
Lauzon has been a bonus-winning machine since joining the UFC lightweight roster. In just 13 fights with the promotion, Lauzon has managed to garner 11 post-fight honors.
Most recently, Lauzon took home awards for FOTN and SOTN at UFC on FOX 4, when he defeated Jamie Varner via triangle choke in the final round of a back-and-forth contest.
All told, Lauzon has one KOTN, four FOTN and six SOTN awards to his name.
Not too shabby. Not too shabby at all.
12 Bonuses: Anderson Silva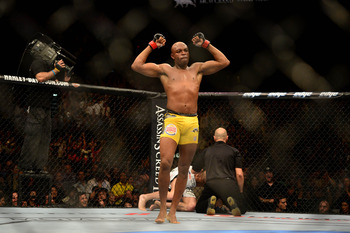 Mark J. Rebilas-US PRESSWIRE
As if Silva needed another accolade.
The middleweight champ has not just beat opponents at a pace never seen before, he has done it in a way that has never been witnessed.
The Spider has garnered three FOTN four KOTN and two SOTN awards, as well as three bonuses that went unreported at the time of reception. With those factored in, Silva supplants Lauzon as the ultimate bonus-hunting UFC fighter.
Keep Reading