Lions vs Ravens: 10 Things We Learned from Detroit's 27-12 Win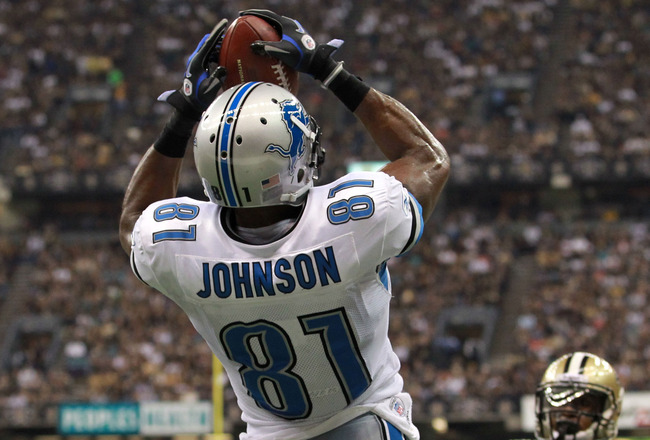 Ronald Martinez/Getty Images
There is plenty of information to glean from a preseason game, especially the ones that matter. The Detroit Lions took on the formidable Baltimore Ravens in Week 2 of the preseason, and they won 27-12.
We pay attention to the crucial aspects of this game, from the first team offense and defense to how the depth players perform in critical moments.
Let's look at the 10 things we learned from the second game of the preseason.
The Offense Gets Rolling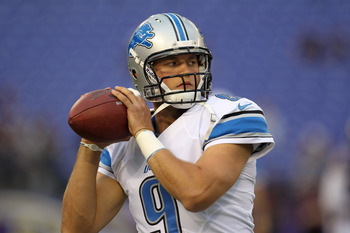 Mitch Stringer-US PRESSWIRE
Matthew Stafford and the Detroit Lions' first-team offense got rolling against a solid defense on Friday night. It took a little time for it to get started, but once it did, the passing offense looked unstoppable. The first unit got virtually nothing from the running game.
Here are the highlights for the first unit:
Matthew Stafford: 12/17, 184 yards, two touchdowns
Calvin Johnson: five receptions, 111 yards, one touchdown
Titus Young: one reception, 24 yards, one touchdown
Replacement Officials Are a Pending Disaster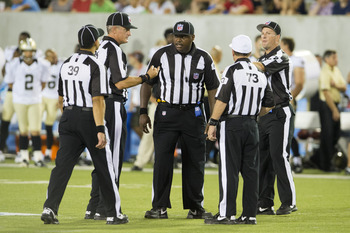 Jason Miller/Getty Images
It was another poor showing from the replacement officials. They missed calls and lacked an understanding of the rules.
The officials looked clueless multiple times during this game. It is a matter of time for there will be a massive blunder form these overwhelmed replacements.
This is a massive problem for the NFL. The officiating is going to be awful and it is going to alter the outcome of games. It is a problem that the NFL should never allow to happen.
Lions Defensive Line Looks Gassed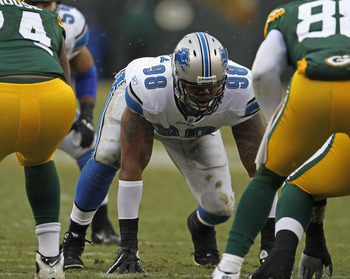 Jonathan Daniel/Getty Images
The Baltimore Ravens were running a no-huddle offense for a large part of the first quarter, and it had the Lions defensive line very tired.
They were doing a lot of heavy breathing, and the pace of the game caused them to jump the snap a few times. The offside penalties are an ongoing problem for the Lions, and tonight's game was no different.
The Defense Does a Great Job of Shutting the Door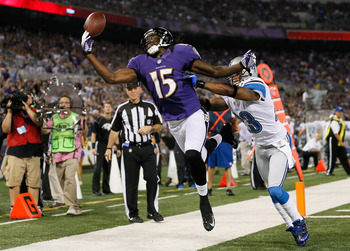 Rob Carr/Getty Images
The Lions allowed the Ravens to drive deep into their side of the field on Friday night. They also made plays when it mattered and did not allow the Ravens to finish drives in the end zone. The defense bent but did not break when it mattered.
Cornerback Chris Houston did a great job of defending the pass and preventing a touchdown. The Lions defense also recovered from a poorly timed facemask call and didn't fold. They did struggle at times, but they held the Ravens to four field goals.
Rookie Ryan Broyles Makes His First Appearance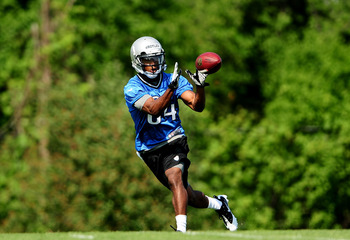 Andrew Weber-US PRESSWIRE
Detroit Lions rookie Ryan Broyles made his first appearance as a professional football player. He looked sharp, showed some nice ability to make quick cuts and showed great hands.
Broyles flashed a tiny glimpse of what he will provide to the Lions offense, and that's a player who will play in tough areas and move the chains. He ended up with two receptions for 26 yards.
Willie Young Is a Beast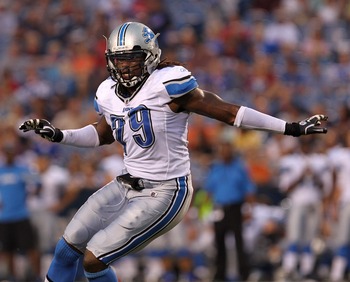 Timothy T. Ludwig-US PRESSWIRE
Willie Young continues to make plays every time he is on the field. He gets pressure on the quarterback constantly, and always finds himself around the football.
Young made a great play to get to Ravens quarterback Tyrod Taylor but failed to wrap him up, and missed out on sacking Taylor for a safety. Young blocked a punt in the game, and he continues to be an exciting player to watch.
He has had a great preseason recording a sack, forcing a fumble, recovering a fumble and blocking a punt.
The Penalties Are Still a Problem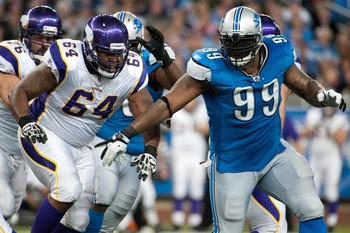 Tim Fuller-US PRESSWIRE
The Lions continue to have an issue with penalties. The defensive first team jumped offside a few times and they took a few personal foul calls. This is an area that head coach Jim Schwartz has been focusing on during camp, and it speaks to the discipline of the team.
The Lions finished with 11 penalties for 98 yards.
Kick and Punt Return Coverage Units Need Work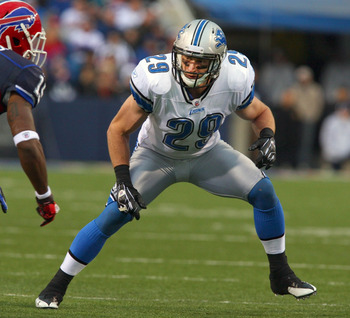 Timothy T. Ludwig-US PRESSWIRE
The Lions' punt and kick return coverage teams gave up a lot of return yards in tonight's game. They gave up two very big returns and got lucky to have them both called back due to Baltimore penalties.
The Lions missed tackles during these returns and did not do a good job of containing the returner.
This is a problem area for the Lions and something they really need to fix heading into the season.
Riley Reiff Is Going to Be a Special Player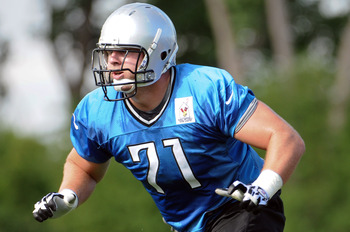 Tim Fuller-US PRESSWIRE
Detroit Lions first-round pick Riley Reiff looks to be a special player for the Lions. He is going to play sooner rather than later, as offensive linemen coming out of Iowa are more ready for the NFL than other linemen.
Reiff looked very good against the Ravens. His opponent had no chance of beating him, and he did a nice job generating some push in the run game. Reiff is a special talent and a player that is going to do great things for the Lions.
A Win Is a Win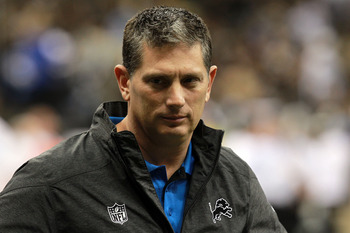 Ronald Martinez/Getty Images
It is only a preseason game, and its importance should not be overstated, but it is good to win any football game.
The Lions lost their first preseason game to the Cleveland Browns and head coach Jim Schwartz was not pleased. There are many things to work on, but the win matters.
The Lions are in a great position heading into the regular season and closing out this game is a great way to finish the second week of the preseason.
Keep Reading

Detroit Lions: Like this team?