Fantasy Football 2012: Top Players to Avoid on Draft Day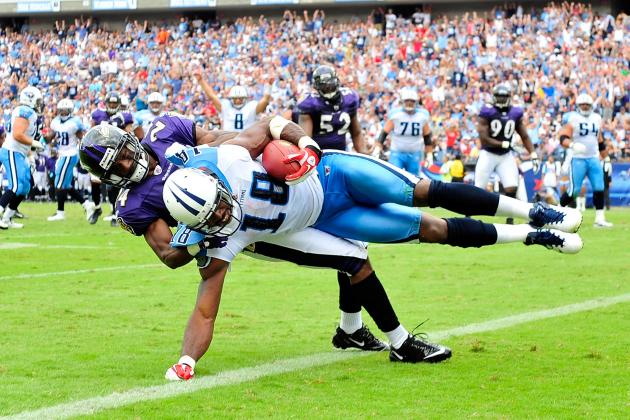 Grant Halverson/Getty Images

When drafting your fantasy football squad, there are certain players that you know you have to get, and other players that you're not sure about. Whether it's due to their injury risk, inconsistency or inexperience, there are going to be certain players who are big gambles.
You should avoid the following four players, who are being taken high in many drafts, and look elsewhere for comparable players if you can. There is a lot of potential reward with these guys, but for most owners, the risk will outweigh any advantages that can be gained.
Begin Slideshow

»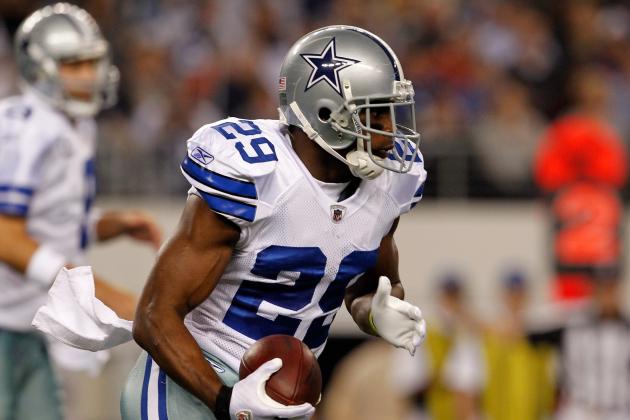 Tom Pennington/Getty Images

I had DeMarco Murray on my fantasy team last year, and he was a pleasant surprise for me. He had about as good of a stretch as you can possibly expect a rookie free-agent pickup to have.
Having said that, that's all it was. It was a stretch of about a month and a half in which he tore it up before getting hurt.
Murray definitely has a lot of talent, but he's injury prone. He has been since college. Last year did nothing to improve this perception. Couple that with the fact that Murray only has two career touchdowns and you have a recipe for a fantasy letdown in 2012.
If you're going to draft Murray, do so only when you can get good value for him.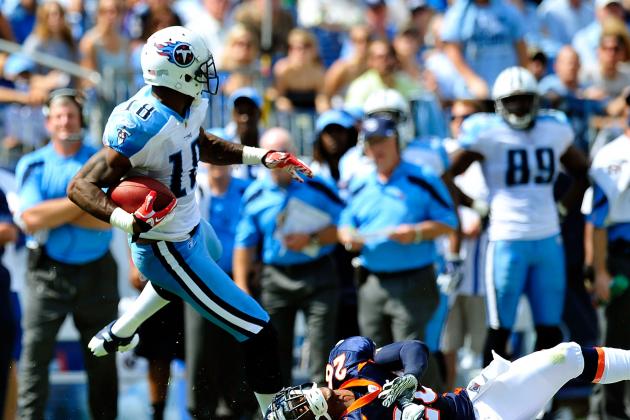 Grant Halverson/Getty Images

If Kenny Britt applied himself and was able to focus fully on football, I believe that he would be an elite WR in the NFL. He's one of the most talented players in the league, that is for certain.
Why should you steer clear?
Britt is an injury risk. He's only played 15 total games over the last two seasons. He's also still working his way back from a knee injury.
On top of that, he wholly personifies the term "character issues." He seems to always be in trouble with the law and the commissioner. Until he can get that part of his life straightened out, he's a guy you want to definitely avoid on draft day.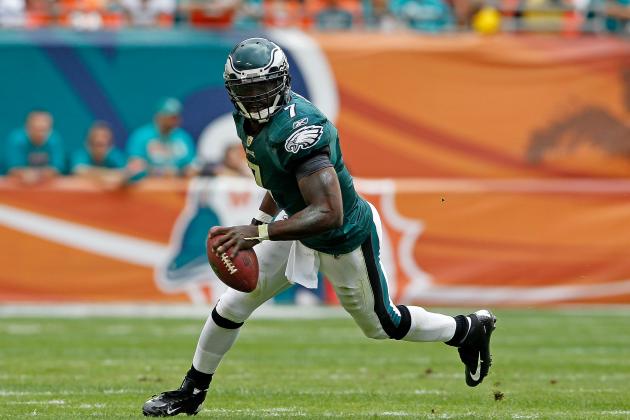 Mike Ehrmann/Getty Images

I drafted Vick this year because I got him for terrific value in my auction draft. Therefore, it hurts me to say this, but unless you're prepared to deal with the stress that comes with having Vick as your QB, don't take him.
We all know what he can do when healthy. In 2010, he had possibly the greatest fantasy season in NFL history on a game-by-game basis.
However, that's when he stays out of harms way. Vick could single-handedly win you the championship in your league, but he could cost you a shot at the playoffs as well.
Perhaps he will stay healthy in 2012, but there's a really good chance he'll get injured at some point.
Hopefully, for dummies that drafted him like me, the gamble will pay off.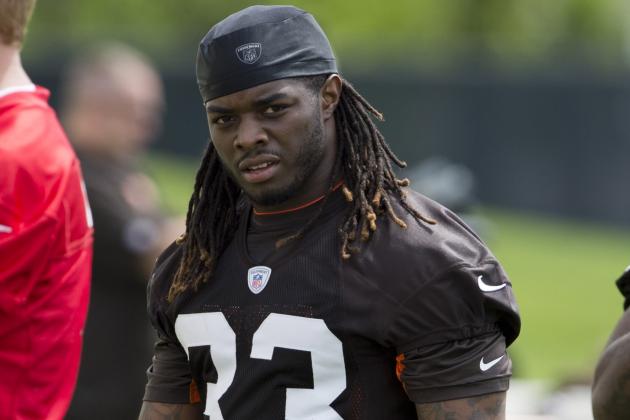 Jason Miller/Getty Images

Trent Richardson was one of the best RBs in the history of college football. He's a great talent and could go on to have a Hall of Fame-worthy career.
Having said that, you should stay away from him this year, at least at the top of the draft board.
Richardson is injured, is on a bad team and will start the season with zero NFL experience since he won't play in the preseason.
Richardson is being drafted ridiculously high and is being overpaid for in auction leagues. There's a lot of comparable options to Richardson that are already proven and are much safer. Look to the likes of Ahmad Bradshaw or Michael Turner in place of Richardson. They're rated about the same.
Follow Me On Twitter: @RalphLongo