Top 5 Reasons Louisville Will Win Against Kentucky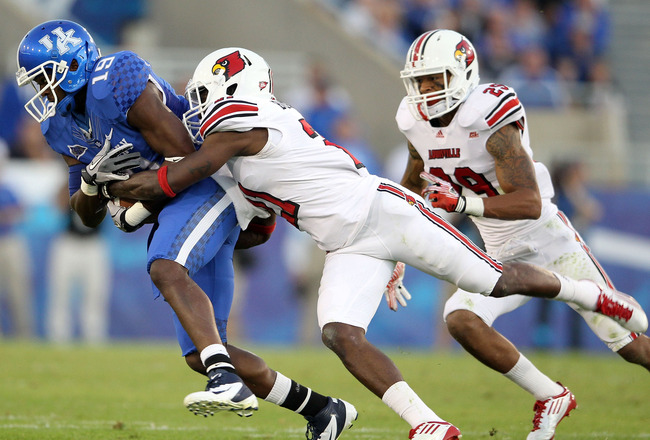 Andy Lyons/Getty Images
The confidence in the Louisville football program is very high for Cardinal fans especially when it comes to how they match up against their rivals the Wildcats. The fact that the University of Kentucky sent back almost half their ticket allotment, which were bought up by Louisville fans within 19 minutes, shows that Big Blue Nation does not have the same hope in Joker Phillips and the Kentucky football program.
Vegas also has confidence in the Cardinals. According to Vegas.com, Louisville is predicted to win by 14 points over their rivals from Lexington.
As September 2nd becomes closer, I thought I would make a list of the top five reasons why I believe the Cardinals will be keeping the Governor's Cup.
Keep Reading