WWE SummerSlam 2012: Triple H-Brock Lesnar and 5 Things I Hate About SummerSlam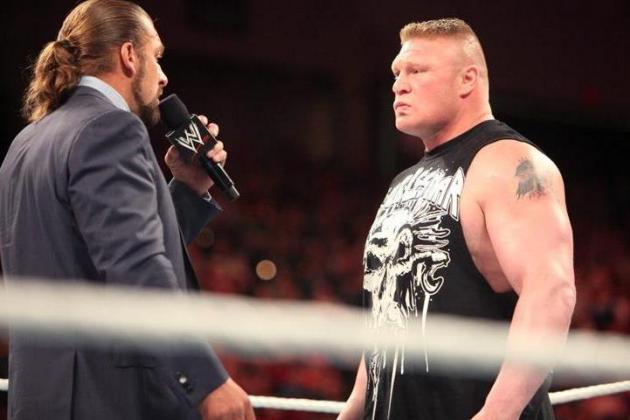 From WWE.com
Truth be told, this is usually done in the instant reaction phase of pay-per-viewing, as I either gripe (h/t B/R) or praise (h/t B/R) the monthly spectacular in question.
But the WWE has done such a grand job of cooling off their summer classic this time around that I figured, why wait?
The WWE championship is set to be defended in the always diffusive triple threat match, as is-he-or-isn't-he heel CM Punk takes on the Big Show and John Cena. Meanwhile, the WWE's idea of a money match is to burn through a now baffling $5 million Brock Lesnar contract, as he appears to be set up for yet another detrimental loss; this time, to a 42-year-old COO who still goes by his nickname.
With a once hot Daniel Byran now in the hole with Kane, SummerSlam 2012 is on a furious pace to become the most disappointing pay-per-view of 2012.
Begin Slideshow

»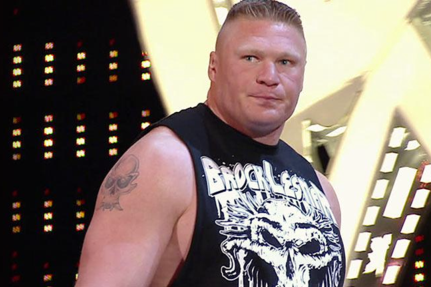 From WWE.com
The WWE's handling of Brock Lesnar as of late has been so poorly executed that there is now a growing contingent of wrestling analysts (myself included) who are adopting the belief that Lesnar is the victim of long overdue punishment from WWE's notably egocentric chairman, Vince McMahon, as he seeks revenge on Lesnar for leaving his company at the altar in 2004.
Lesnar has not been booked as the monster that the combat sports world came to know and pay for during his early stint with the WWE and his recent tour in UFC.
Instead, his story is one of avoidance as the WWE attempts to book a round peg into a square hole by making the former WWE and UFC heavyweight champion more of a Brock Flair than Bruiser Lesnar.
After weeks of (storyline) running and hiding from Triple H, with help from Paul Heyman, the WWE glued together a halfhearted angle that saw the near 300-pound beast injure Shawn Michaels before running away from Triple H yet again.
Apparently, Lesnar's spine comes with a price tag.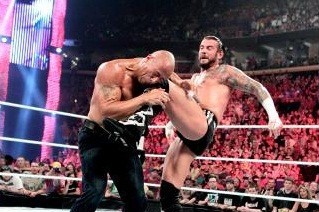 From WWE.com
CM Punk's momentarily relevant heel turn seems to be under repair, as fans continue to cheer for the WWE champion, indicating they're not buying his cute little bad-guy act.
And, no, people don't get cheered as heels because they're doing "too good of a job"—they get cheered because they do not come off as believable in trying to achieve a bottom line of being despised.
Despite his sudden turn at RAW 1000, Punk was not only booked against fellow heel Big Show this past week on RAW, he also teamed up with consummate babyface John Cena and did nothing to make fans believe he was all that bad of a guy.
CM Punk's ambiguous booking severely weakens his otherwise heelish character as he heads into SummerSlam to defend the WWE Championship. And of all the important questions being asked by confused fans regarding CM Punk's allegiance, the most important question could be: "How long until Royal Rumble?" (h/t YouTube).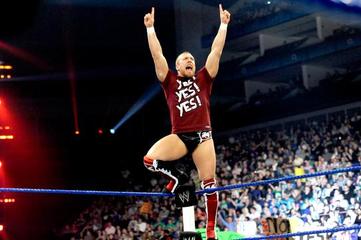 From WWE.com
Daniel Bryan has been one of the hotter commodities of the WWE over the past few months, yet few ironic caveats are as cruel as the fact that Kane's dated hellfire and brimstone gimmick tends to cool many superstars down.
With Bryan submitting his own Oscar-worthy version of Girl, Interrupted, Bryan continues to respond to AJ Lee's biased term as RAW GM by degenerating into an anger-management mess.
Bryan's match against Kane may lead to a bigger story (it just has to, right?), but shouldn't that story already have culminated at such a marquee pay-per-view?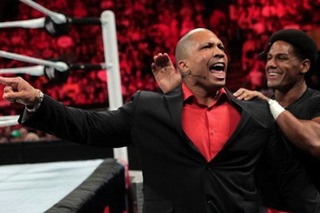 From WWE.com
With the AW story (h/t WNZ) on the verge of being dirt sheet recycling material, the Prime Time Players—and for that matter, the world tag team championships—seem to have lost much of their promise.
WWE creative should be searching for an appropriate replacement for AW and fast, because as a tag team, the Prime Time Players were only set to go as far a AW could carry them.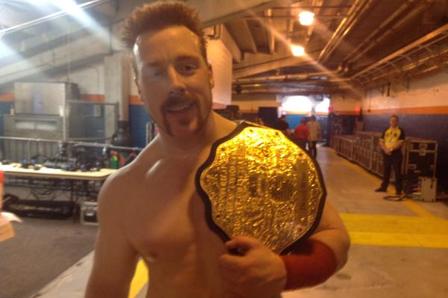 From WWE.com
At last word, there was still no announcement of a world heavyweight championship match.
If things stood pat headed into SummerSlam, and Sheamus is unable to prolong his extended reign as champion inside the ring, his already lukewarm momentum would continue to diminish.
Watch Big Nasty's Best WWE Tweets of the week and follow him on Twitter @ThisIsNasty!