TNA Impact 08/17/12: What Worked and What Didn't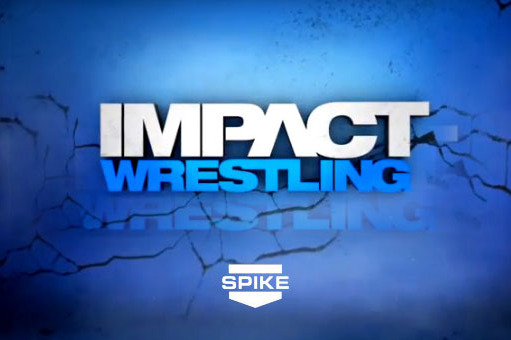 guysnation.com
Hello Ladies and Gents to yet another "What Worked & What Didn't" after a good (but not great) Impact Wrestling. It seems that Aces & Eights are building to next week and hopefully they don't do a Nexus and get completely destroyed by Hulk and Sting.
James Storm isn't the leader of Aces & Eights (unless this is just one big swerve) and Jeff Jarrett remains the favorite.
Here is the BFG Standings Table:
RANK WRESTLE NAME POINTS RECORD
1) James Storm 66 points (6-2-2) 10 MATCHES
2) Samoa Joe 59 points (7-2) 9 MATCHES
3) Rob Van Dam 55 points (5-2) 7 MATCHES
4) Kurt Angle 48 points (6-4) 10 MATCHES
Bully Ray 48 points (4-3) 7 MATCHES
6) AJ Styles 43 points (3-3-1) 7 MATCHES
7) Jeff Hardy 42 points (6-3) 9 MATCHES
8) Mr. Anderson 40 points (5-4-1) 10 MATCHES
9) Daniels 33 points (5-6) 11 MATCHES
10) Magnus 21 points (3-7) 10 MATCHES
11) The Pope 7 points (1-7) 8 MATCHES
12) Robbie E 5 points (1-8) 9 MATCHES
Begin Slideshow

»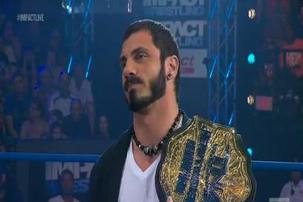 ringsidenews.com
Opening Segment - Solid opening segment that was really propped up by Austin Aries' superb performance on the mic. Jeff Hardy plays to the crowd a bit too much and he isn't gifted on the mic but he did enough tonight. Bully Ray was good in his adamant, almost obsessive behavior involving James Storm and Aces & Eights. The appearance of Aces & Eights promises a big night but whoever was talking jumped from rolling dice to getting the dead man's hand (which is poker) and that lost me for a second.
BFG Series Match: Samoa Joe vs. Magnus - This was a good match with some very good striking but it ended so quickly I almost added it to the "What Didn't" slide. The Magnus heel turn caught me by surprise but I think he may be very good as a heel.
Madison Rayne/Brooke Hogan/Sting Segment - This started and ended great but lost its way when Brooke Hogan started to act tough. Brooke isn't a great mic worker but there is improvement when compared to her shocking debut. Madison Rayne was great on the mic to start off with and Sting's little part right at the end was very intense. Aces & Eights didn't do anything (because Spike would never allow it) to Brooke, so that fell a little flat.
BFG Series Match: Daniels vs. AJ Styles - The problem with an AJ/Daniels match is that while it is technically brilliant it always ends the same way, with AJ on top. The finish in my opinion was really stupid; the referee upon seeing Kazarian outside the ring celebrating automatically assumes that he must have helped Daniels cheat his way to victory and restarts the match without telling Daniels what is happening. It's just stupid.
Bobby Roode Segment - What we saw tonight was Bobby Roode doing his best impression of a broken man and it was fantastic. Roode looked legitimately lost and confused when he left the ring and he could go anywhere right now, and that is great in my books.
BFG Series Match: Bully Ray vs. Jeff Hardy - For a main event, this one was a little on the short side, but it was still an entertaining match. Bully Ray kicking out of the Swanton Bomb was a really big moment because I can't remember that happening before. James Storm on the sideline added the whole "is he working with Aces & Eights" angle to the match and the participation by Aces & Eights was actually a little more cerebral than their usual gang beatdown tactics, which was nice.
kgbwrestling.wordpress.com
Knockouts Title Match: Madison Rayne (c) vs. Miss Tessmacher - In this one match, we saw that the Madison/Hebner angle was just a way to make Taryn Terrell (Tiffany from WWE) the new knockouts referee. Madison Rayne was given five days as champion (which is just stupid) and in then TNA just gave the title back to one of the worst wrestlers they have. The match itself was dull and average at best.
Brooke Hogan - Brooke made two appearances tonight and while the first was mediocre at best, the second was just sad. Brooke came out and stammered over her words while introducing Taryn Terrell, and then she fell over and almost injured herself on the stage.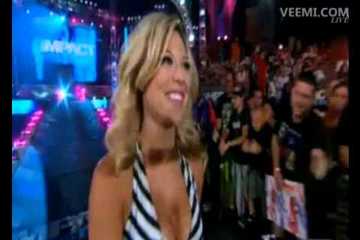 allwrestlingnews.com
-Styles vs. Daniels, Magnus vs. Joe and Bully Ray vs. Jeff Hardy? Nice lineup.
-Quote of the night "To all the people that doubted me, you take the word fluke, erase the E and go fluk yourself" Austin Aries.
-Austin Aries is actually talking to Bully Ray's calf and addressing it as Calfzilla.
-Did the Aces and Eights guy just reference switch analogies mid-sentence? One second he is talking about dice and the next poker.
-Christy Hemme's pants are painted on.
-Magnus just tried to hit Joe with a chair? I'm not sure what Joe blocking the shot really did for the supposed surprise attack.
-I love Madison Rayne on the mic. If Vickie Guerrero was 20 years younger and could wrestle, she would be just like Madison Rayne.
-TNA have distorted Brooke Hogan's entrance video so we don't notice how hot she used to be.
-Hebner pulled off the knockout matches? About damn time.
-Wow, Brooke Hogan really can't act surprised. Has she had Botox recently?
-Daniels and Kaz were actually in the comments section of the most recent Amazing Spider-Man issue. The letter Daniels wrote is actually quite funny
-Daniels just did a field-goal kick with all the actions. He is so good.
-Wait the ref sees Kaz and assumes that Daniels cheated to get the win? He based reversing the decision on that? That's weak.
-Roode looks genuinely lost without his title, its fascinating.
-Who the hell was the Gut Check guy?
-Who the hell is Taryn Terrell? Oh it's Tiffany from WWE.
-OK, this match was just dull.
-Aces and Eights promising to show up next week? They damn sure better do it because this is getting to be too much.
-Did Bully Ray just kick out of the Swanton Bomb? I can't remember anyone doing that.
-Aces & Eights come out and do nothing? What the hell!
-Oh wait, now they're beating down James Storm; at least that angle is dead in the water.