Browns vs. Packers: 10 Things We Learned from Green Bay's 35-10 Loss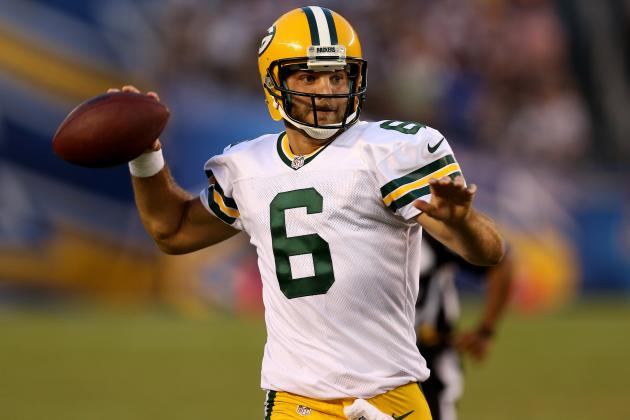 Stephen Dunn/Getty Images

On Thursday night, the Green Bay Packers welcomed the Cleveland Browns to Lambeau Field for their preseason home opener.
Unfortunately for Green Bay, that didn't work out so well, as the Packers dropped to 0-2 during the preseason after a 35-10 loss.
But preseason games aren't all about the score. They're about how well everyone played and, for some players, roster spots.
Preseason games are quite revealing, and this one against the Browns revealed a little more about the Packers' depth.
Begin Slideshow

»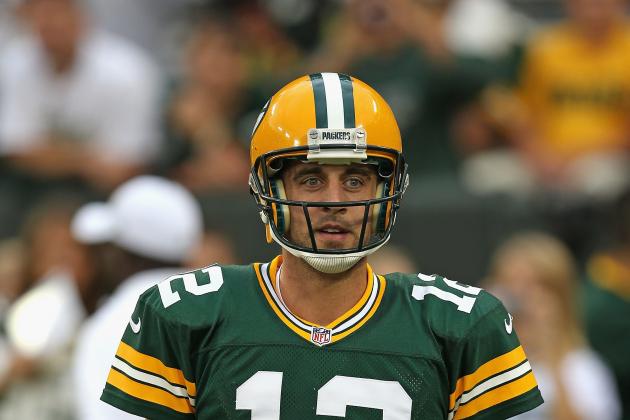 Jonathan Daniel/Getty Images

Missed tackles, dropped passes, miscommunication, blown blitz pickups—this game had it all.
It's safe to say that the Packers aren't quite ready for the season to begin, as both their starters and backups have played sloppily at times.
Even Mike McCarthy got flagged for a 15-yard penalty after illegally challenging a turnover.
The Packers need to pick up the play and regain form quickly. They only have two more games to do it.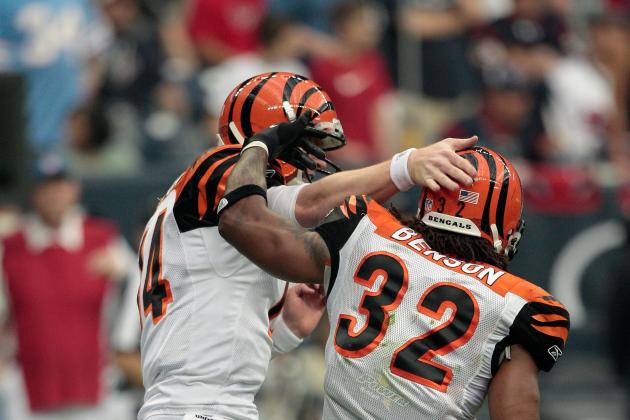 Bob Levey/Getty Images

In the second preseason game, the Packers only played two running backs.
One of them, Alex Green, is returning from a torn ACL and the other, Marc Tyler, is a UDFA. Green has looked good so far but shouldn't be relied on to be a workhorse this year.
The other running backs were shelved for this game. James Starks, Brandon Saine and Du'ane Bennett are all injured, and Cedric Benson has only practiced in shells so far.
Benson will likely draw the start next week and see extended playing time as Mike McCarthy tries to figure out how to best utilize him.
It'd be nice to reassure fans that the Packers have a back they can rely on if need be.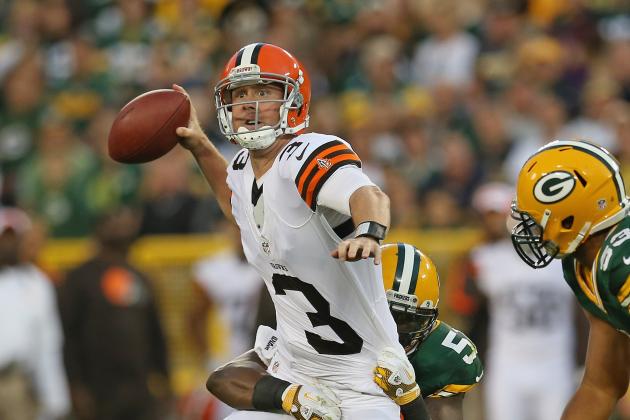 Jonathan Daniel/Getty Images

A.J. Hawk hasn't exactly been the greatest player since the Packers drafted him fifth overall, and Desmond Bishop's injury creates a big opportunity for second-year pro D.J. Smith.
Smith is on the small side at 5'11", 239 pounds but impressed as an impact run defender last season in a couple spot starts.
Smith stayed in the game as long as Brandon Weeden did and recorded six tackles to go along with the QB hit you see in the picture.
He isn't tall but has great instincts and knows how to play. This guy will be just fine.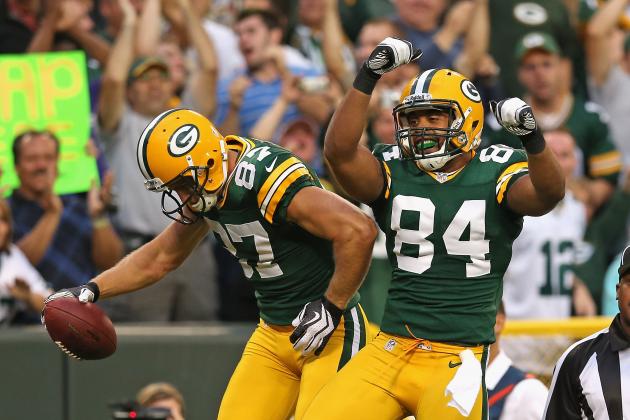 Jonathan Daniel/Getty Images

Last year was Jordy Nelson's breakout season. This year will be his follow-up.
On the Packers' first possession (created by Charles Woodson's strip of Montario Hardesty in Browns territory), Nelson twice beat the Browns' Joe Haden.
On the first play, Nelson beat Haden, and Aaron Rodgers threw the ball barely out of his grasp.
Two plays later, Nelson out-muscled Haden for a TD in the back of the end zone.
Haden is no scrub; he's one of the better cover corners in the league.
Nelson's been enjoying a stellar camp, and this showing only confirms he's poised for a monster season.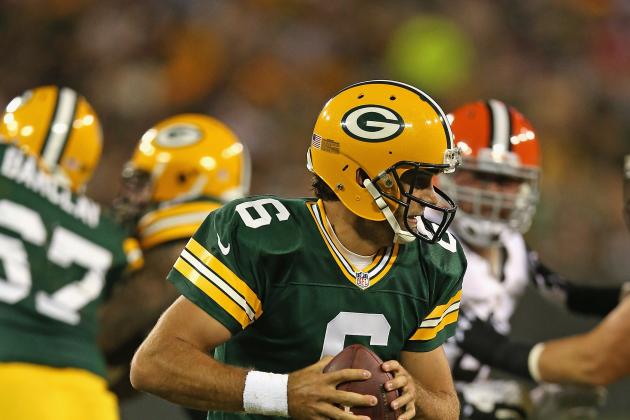 Jonathan Daniel/Getty Images

Harrell saw extensive action in this one, monopolizing quarterback play for the better of three quarters.
That didn't work out too well for Green Bay.
Harrell went 12/24 for 100 yards and two picks.
While Harrell wasn't helped by the poor play of his offensive line and dropped passes by his receivers, he wasn't exactly stellar himself, often looking uncomfortable in the pocket.
The interceptions weren't his fault either, as one was a Hail Mary, and TE Ryan Taylor gifted the other pick by slipping; but Harrell didn't do much to show the coaching staff he is the one.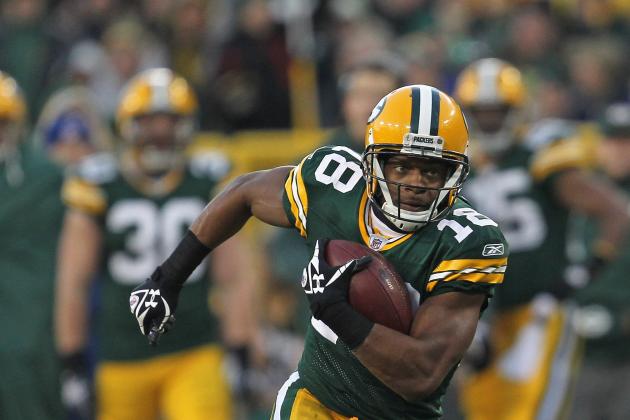 Jonathan Daniel/Getty Images

Cobb certainly seemed like he was poised to take over in the slot for the aging yet ageless Donald Driver, but we shouldn't be so quick to anoint Cobb the starter in the slot just yet.
Not only did the Kentucky product fumble, but he also failed to secure a couple of catchable balls.
While it remains probable that Cobb will officially overtake Driver at some point this preseason, his ascent up the depth chart might have to wait another week.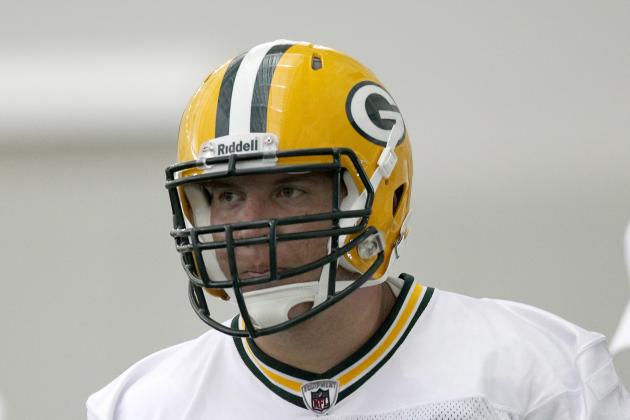 Mike McGinnis/Getty Images

In all likelihood, the Packers are going to keep eight or nine offensive linemen on the roster. The starting five are locked in, but behind them is anyone's guess.
The second unit was a sieve and part of the reason backup QB Harrell scrambled for 23 yards on the night.
If a starter goes down during the season, it won't be pretty.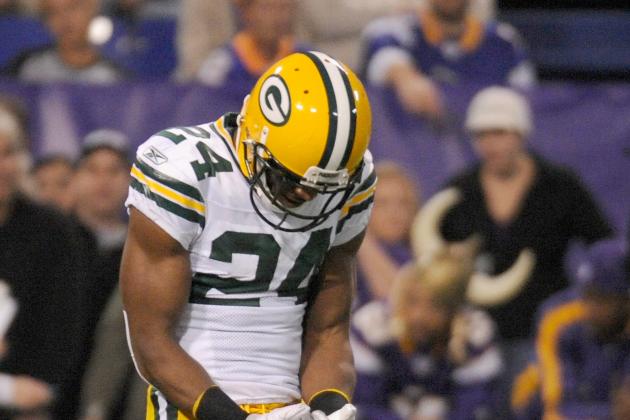 Hannah Foslien/Getty Images

Fans often like to rip on Bush due to his inadequate coverage at times, and that's criticism he deserves. But sometimes people don't give him enough credit.
On a team that was infamous for it's tendency to miss tackles last season, Bush went out and wrapped up players effectively in run support.
While he isn't the best defensive back on the team by any means, Bush plays special teams, can blitz and can tackle.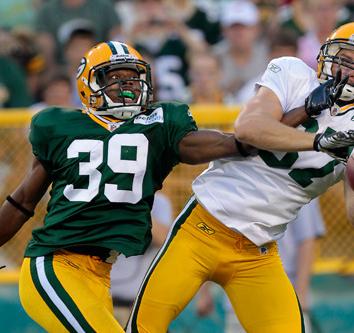 Photo credit: www.roemerphotoblog.com
Before he got cut last year, I rather liked Ross.
After absolutely drilling Brandon Weeden on a cornerback blitz, Ross made another nice play by stuffing Brandon Jackson on third down.
Ross made a few nice plays in this game and had a nice preseason last year too.
Stuck behind Charles Woodson (if you count him as a cornerback), Tramon Williams, Davon House, Casey Hayward, Jarrett Bush and Sam Shields, Ross will likely be headed back to the practice squad unless he can continue to make plays like that.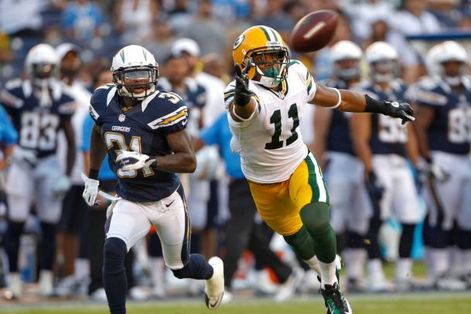 Photo credit: http://ww1.hdnux.com
Whether it be on the Packers' practice squad or somewhere else, the undrafted free agent out of Virginia Tech deserves a shot somewhere.
Originally brought in on a tryout, Boykin impressed enough that the Packers signed him.
In the game against the Browns, Boykin was one of the only receivers that helped Graham Harrell, getting separation to the tune of five receptions for a game-high 63 yards.
Boykin is a refined route runner. It's easy to see why he set records at Virginia Tech.