5 NHL Teams That Should Go After Signing Tim Thomas for 2013-14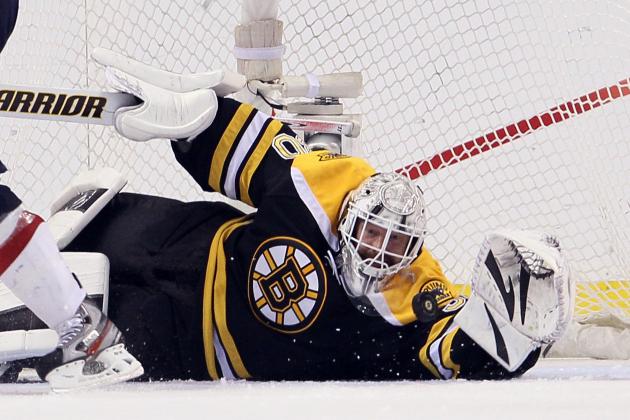 Elsa/Getty Images

In early June, Tim Thomas announced that he was going to take the year off for the 2012-13 season, and at the age of 38, it definitely still seems like a bold move that should have been avoided, but that is neither here nor there.
There is no mistaking the fact that when he comes back for the 2013-14 season, there will be teams after him, and with a lockout next season very much possible, why not look into the future of the 2011 Conn Smythe Trophy winner?
He will be 39 years old when he returns, but unless he spends his year off drinking beer at the local pub and publicly addressing his political views, he will still be a solid starting goaltender.
Begin Slideshow

»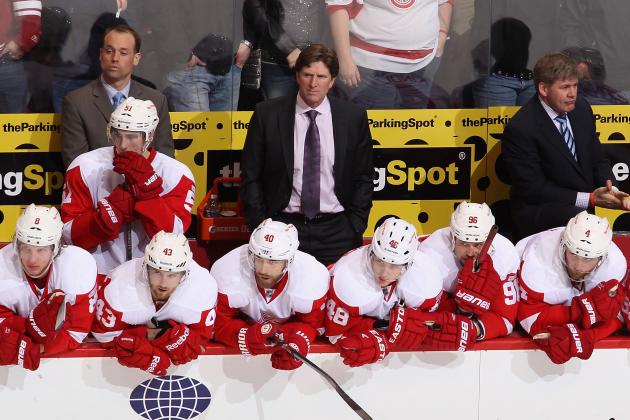 Christian Petersen/Getty Images

When I think of a team that is willing to sign an older, veteran goaltender who is past his prime in desperation to win the Cup, I think of when the Detroit Red Wings signed Dominik Hasek, at the age of 41, back in 2006 (and to their credit, it worked).
Hasek won a Stanley Cup for the Red Wings in 2002, and was the backup when the Wings won the Cup in 2008. Moral of the story, the Wings have had success by signing older netminders, and if Jimmy Howard continues to prove that he does not possess the talent to carry them in the playoffs, Hockeytown will be looking for another option.
Detroit has become a city that demands immediate victory, and Thomas has proven he can lead a team to the Stanley Cup. It wouldn't be too crazy to see Thomas in the red and white come the 2013-14 season.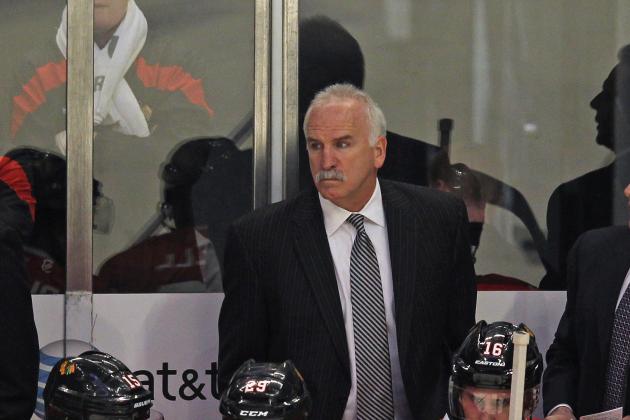 Jonathan Daniel/Getty Images

In something that I will never understand (albeit I know it was because of salary cap issues), the Chicago Blackhawks decided to dump not one, but both of their goaltenders who were on the roster when they won the Stanley Cup in 2010.
Starter Antti Niemi filed for arbitration, and the Hawks decided to let him go due to salary cap restraints and signed Marty Turco, while Niemi found a new home in San Jose. Backup goaltender Cristobal Huet, on the other hand, was loaned to HC Fribourg-Gotteron SA (Swiss National League A) to relieve the Blackhawks' financial stress.
Corey Crawford has been the guy since, and while he is still young, he has been the vital reason (but not the only reason) why the Blackhawks have failed to get back to the Stanley Cup Finals. Tim Thomas could very easily step in as the starter and make Chicago the team to beat once again.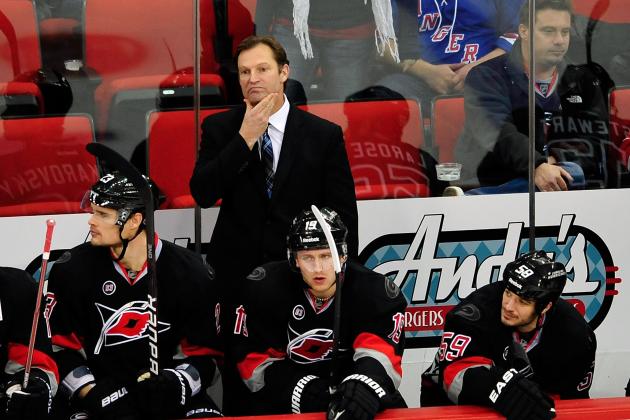 Grant Halverson/Getty Images
"Thomas in net... interesting."
I know that Hurricanes fans have a lot of faith in Cam Ward, and I am not saying that he is not capable of being an elite goaltender in the NHL. However, with the Canes' recent signings of Jordan Staal and Alexander Semin (given he re-signs for 2013-14), Carolina is expecting to win now.
If Ward has a subpar year next season, it would not be a surprise to see Carolina go after the former Conn Smythe Trophy winner. Eric Staal has led the Hurricanes to the Stanley Cup before, and if he believes that goaltending is the reason why they have fallen short, there is no reason why management wouldn't listen to the face of their franchise for nearly a decade.
Imagining Thomas in a Canes jersey seems awkward, but it's not out of the realm of reality.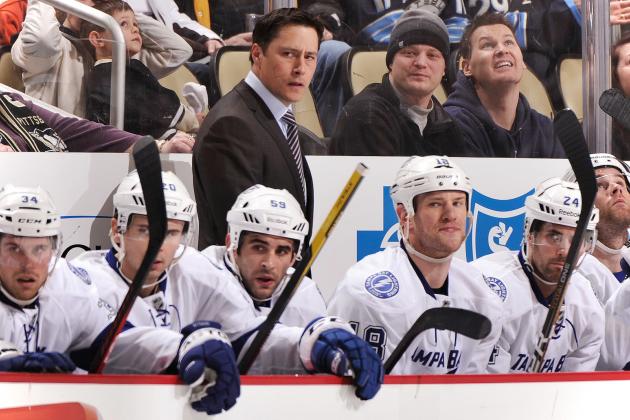 Jamie Sabau/Getty Images

I am aware that the Tampa Bay Lightning recently signed goaltender Anders Lindback to a two-year deal; however, he is far from a proven goaltender in the NHL, and with the Bolts' recent signings of Matt Carle and Sami Salo, they could very easily find themselves back in the playoff picture as soon as next year.
Lindback's contract is only worth a total of $3.6 million, so it's not like they have a substantial amount of money invested in the 24-year-old. Tim Thomas would complement the veteran leadership already installed through Vincent Lecavalier and Martin St. Louis, and could very easily be the answer for a deep playoff run.
I think Lindback will help take the Lightning back to the playoffs, but to credit him with the abilities of a Stanley Cup winner is too much at this juncture. Thomas could take the Lightning over the hump.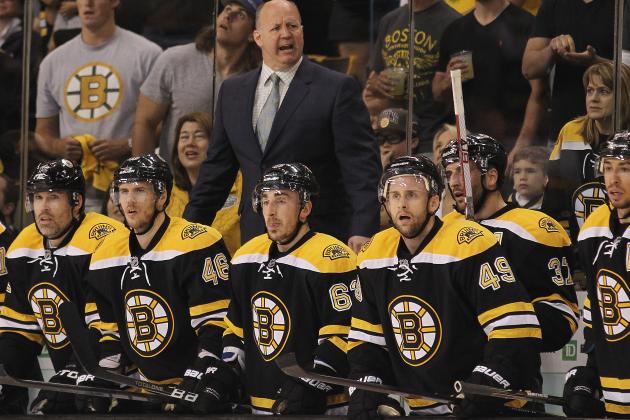 Bruce Bennett/Getty Images

Surprise, surprise, Tim Thomas' former team appears on this list as a likely destination. While I may be stating the obvious here, that doesn't mean I should ignore it. Tuukka Rask will be the guy to try to lead the Boston Bruins back to the Stanley Cup Finals, and he has the talent to do so, however he is only signed for one year.
A bad year as a goaltender in this league can get you the axe quickly, and with a roster that is filled with as much talent as Boston's, if Thomas wants to come back to Bean Town, why wouldn't the front office take him back?
Sure, he may have put them in a bind by inexplicably taking a year off, but you can't turn your back on the guy that had one of the most impressive playoff goaltending performances of all time. I don't think he will go back to the Bruins, but it is still very much possible.