Can Auburn Begin and End the 2012 Regular Season in Atlanta?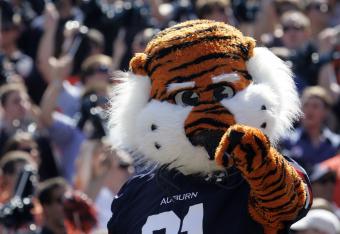 Butch Dill/Getty Images
Much is being made of the chances that the SEC will bring in another BCS Championship. What some are overlooking is that the last three are from the State of Alabama. It seems the SEC Championship performance of a great LSU team in 2011 took some of the edge off of this fact.
Kirk Herbstreit of ESPN gave his outlook for the SEC recently. Of the better known ESPN analysts, he is the only one that usually does marginally better than a wild guess in preseason analysis. He usually does even better after having watched the teams once the season begins.
To be fair, these national analysts do not have the inside contacts or information necessary to properly evaluate a team. If they did, it is unlikely they would have the time to absorb it all and contemplate the final meaning. The brush they are given to paint with is simply too broad.
As for national analysts, Herbstreit is one that gives his honest opinion and lives with the results. For this he has this writer's respect. There are issues with his outlook this year as there was in 2011.
Herbstreit made a comment that Alabama and LSU are much better than the rest of the SEC for 2012. A more likely scenario is that neither Alabama nor LSU is better than the rest of the SEC for 2012 and neither team is as good as they were in 2011.
A quick prognostication of the SEC leaves one scratching their head on this statement.
Alabama is having a very difficult time folding their new offensive coordinator into their offense. It is a case where the coordinator is actually learning an offense for the first time instead of the team learning his offense.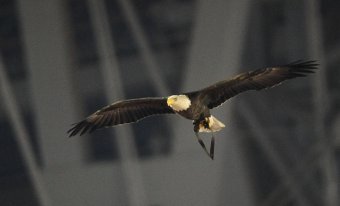 Mark J. Rebilas-US PRESSWIRE
This has led to some awkwardness as anyone would expect. The Alabama defensive secondary remains much less developed than the staff was hoping for as well. It is a very similar circumstance to what Alabama faced through the 2010 season with this unit.
All things considered, it would be a miracle if this Alabama team were to put together a legitimate run at the SEC Championship in 2012. They simply have too many issues that do not seem to be coming together for them. They will be a very good football team, but are unlikely to make it to Atlanta this year.
LSU is looking for a new quarterback to kick start their team into contention. LSU has a defined history of poor quarterback development for some time now. What would make anyone believe it is the quarterback that was the problem and not the offensive scheme?
The truth is that LSU does not have a defined offensive scheme. They have never had one under Les Miles and this has not improved for 2012. The unpredictability of the LSU offense appears to surprise their football team even more than opposing defenses much of the time.
LSU has big holes to fill on special teams, in the front seven and the defensive secondary. The LSU offense is not even close to a scheme that can take advantage of a good quarterback. They will still pound the ball, get behind and attempt some bazaar trick play to save the day.
The advantage for LSU is overwhelming talent and athleticism. This will not change for 2012, but does not improve either. With the usual Les Miles luck, this team could stumble to Atlanta, but it is very unlikely this year.
In his remarks about Auburn, he eludes to the point that Auburn is learning a new offense. He also compares the old Auburn offense to a Chinese fire drill. The point he missed is that the new offense is much less difficult to absorb.
What is more important about Auburn on offense?
They are much bigger, stronger and fleet of foot on the offensive line.
They have the best tight ends in the SEC.
They have a receiving corps that appears to be ready to break out.
They have unreal depth at running back.
They have a legitimate bruiser at fullback.
They have a quarterback that can get the receivers the football.
They have an offensive scheme that will work against any defense.
They have the players to execute this offensive scheme.
Everyone knows that Auburn will pound the ball successfully. What some do not expect is that Auburn will have one of the most effective passing units in the conference this season.
Auburn will start the season with an effective offense that will get better every week. While it is the run that so many appear to be focusing on, it is the pass that will be dangerous to tough opposition. Auburn should move the ball effectively against every team they face this season.
With one of the best special teams units in the nation returning, it is the Auburn defense that will decide the fate of the 2012 Auburn Tigers.
Brian VanGorder has unreal depth on the defensive line. No team has much hope of beating Auburn by pounding the football. This should keep Auburn in most games this season.
The seasonal outlook rests with how much success VanGorder has in turning a porous defensive secondary around and getting disruptive pressure on opposing quarterbacks.
Prognostication
As was the case in 2010, this is an Auburn team that will grow with the season. The difference is that the 2012 version is beginning ahead in development of where the 2010 team did.
Auburn starts the season with contests against Clemson and Mississippi State. There will be mistakes and flaws revealed in these two contests. Auburn should be able to overcome these early season hiccups and grow in development.
To end September, Auburn plays the defending SEC Champion at home. Auburn should make their national statement on September 22 and begin a challenge that could end the season in Atlanta.
This article is
What is the duplicate article?
Why is this article offensive?
Where is this article plagiarized from?
Why is this article poorly edited?

Auburn Football: Like this team?