Which Los Angeles Clippers Will Compete for NBA Awards?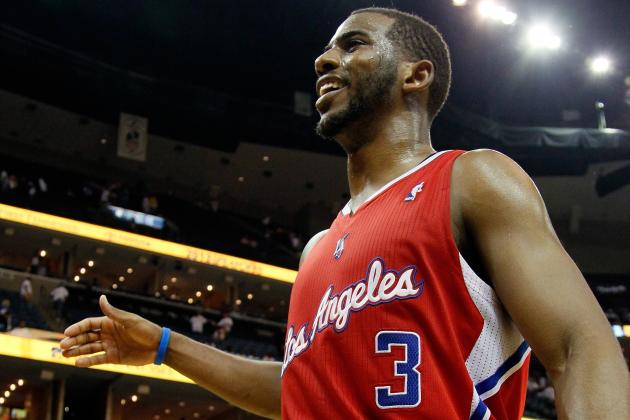 Kevin C. Cox/Getty Images

If there is anything to take away from the 2012 NBA season, it's that the standard has been set for 2013. After tremendous individual seasons and surprising postseason berths from previously downed franchises, the only expectation is to move up or get left behind.
So who who will step up and make progress towards both individual and team glory?
While the Los Angeles Lakers will garner the headlines, don't be surprised to see a handful of their cross-city rivals step up and compete for the individual awards. No longer a floor mat for the Lakers to stomp on, the Los Angeles Clippers have compiled a solid roster of their own as they look to continue their progression to elite in 2013.
As for who it is that could take home the individual gold, the following slides will answer just that. The question is, who will seize the moment?
Begin Slideshow

»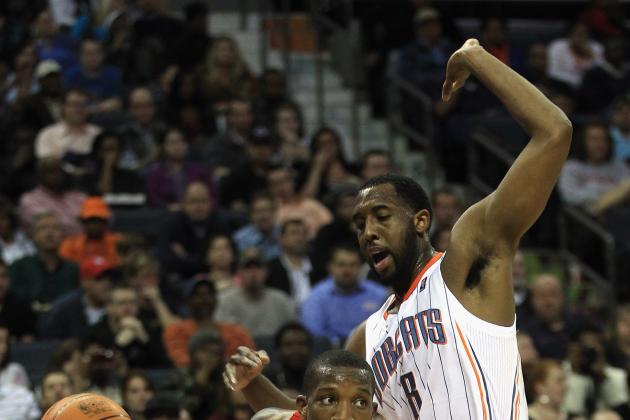 Streeter Lecka/Getty Images

Position: Point Guard
Age: 22
Experience: 2 Seasons
During the 2012 NBA regular season, point guard Eric Bledsoe failed to find consistent playing time. His fluctuating playing time brought about an average of 11.6 minutes per game, which clearly was not enough to make a mark.
And then the postseason came around.
Eric Bledsoe was the sparkplug for a previously lifeless Los Angeles Clippers team. He consistently got after the ball handler while providing an infectious energy that carried over throughout the duration of the Clippers' series with the Memphis Grizzlies.
In the following series against the San Antonio Spurs, Bledsoe took those contributions to another level. When the Clippers actually allowed him to shoot, he was, arguably, the best player on the floor.
In Game 1, Bledsoe shot 10-of-16 from the floor while going off for 23 points. In Game 4, the Kentucky alum shot 8-of-10 from the field for 17. He was a combined 3-of-4 during Games 2 and 3.
As the 2013 regular season rolls around, expect more of the same. Eric Bledsoe will take over a game as a scorer and consistently dominate as a defender. What he will not see, however, is consistent playing time through the first 20 or so games of the season.
From there on out, expect Bledsoe to flash the form that impressed so many people during Games 1 and 4
Bledsoe will flirt with 2.0 steals per game while putting up roughly ten points and four assists per contest. That major statistical improvement will be enough for consideration for the Most Improved Player of the Year award.
2012 Season Averages
11.24 PER, 11.6 MPG, 3.3 PPG, 1.7 APG, 1.6 RPG, 0.8 SPG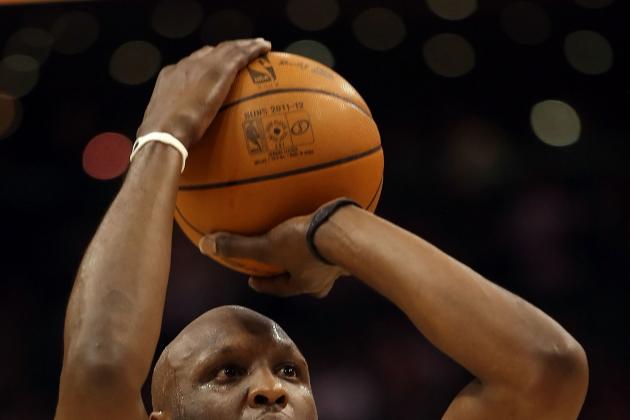 Christian Petersen/Getty Images

Position: Forward
Age: 32
Experience: 13 Seasons
Right alongside Eric Bledsoe will be Lamar Odom in the chase for the Most Improved Player of the Year award.
After one of the worst seasons in NBA history, Lamar Odom can only go up from here. From the fact that he shot 35.2 percent from the floor to his 9.26 Player Efficiency Rating, the stat sheet was not kind to Odom.
The fact that those numbers were so low suggest that Lamar Odom should have no problem improving upon those averages. He should also find himself in a more comfortable situation as he returns to his desired area of living: Los Angeles.
From a statistical standpoint, it will be hard to argue against Lamar Odom's inclusion in the voting process. He's almost certain to improve upon his scoring, rebounding and assist numbers while raising his field goal percentage to a respectable number.
Even a mild improvement in that category would be enough to warrant consideration.
Expect Odom to thrive in his new uniform as he once again plays the role of Mr. Versatility in Los Angeles. If nothing else, expect him to see plenty of playing time.
2012 Season Averages
9.26 PER, 20.5 MPG, 6.6 PPG, 4.2 RPG, 1.7 APG, .352/.252/.592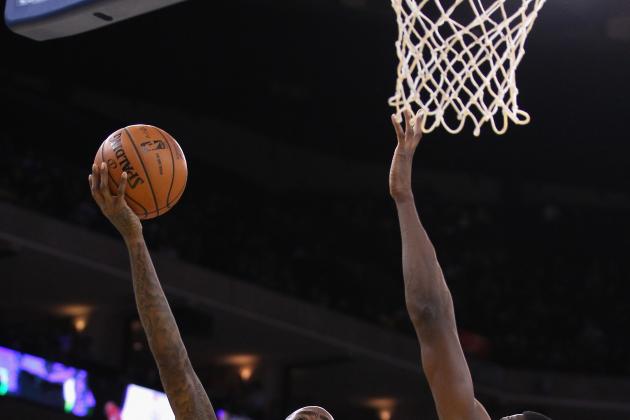 Ezra Shaw/Getty Images

Position: Combo Guard
Age: 32
Experience: 12 Seasons
When isn't Jamal Crawford in contention for the Sixth Man of the Year award?
As one the best sixth men of our generation, Jamal Crawford has firmly established himself as an annual contender. He's averaged 17.1 points per game since 2004 and averaged 15.8 points per game during the postseason.
He even won the 2010 Sixth Man of the Year award while playing for the Atlanta Hawks, a year in which he averaged 18.0 points and 3.0 assists on a career-best 44.9 percent shooting from the floor.
Yes, that's his career best.
You take the points with the poor shooting when it comes to Jamal Crawford and he oftentimes rewards you for such patience. Crawford is an excellent ball handler who thrives in attacking the basket off of the dribble.
As long as the Clippers don't expect him to be a catch-and-shoot guy, he should have no problem competing for the crown. If they do, expect reputation to exceed production as he remains a name on the ballot.
2012 Season Averages
15.80 PER, 14.0 PPG, 3.2 APG, 2.0 RPG, 0.9 SPG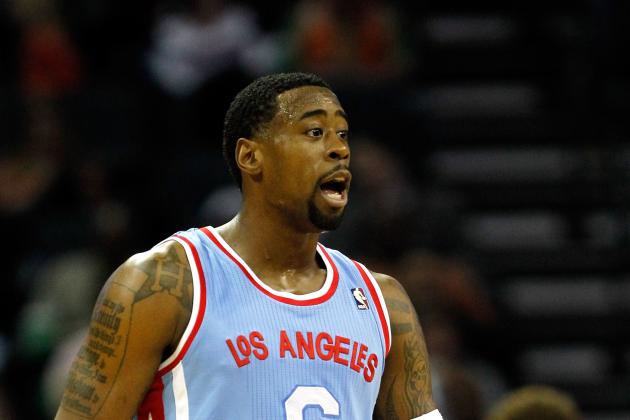 Streeter Lecka/Getty Images

Position: Center
Age: 24
Experience: 4 Seasons
In 2012, Serge Ibaka competed for the Defensive Player of the Year award by blocking shots and posting Brook Lopez-esque rebounding numbers. DeAndre Jordan, meanwhile, averaged 9.8 rebounds and 2.6 blocks per game while seeing greater than 30 minutes a night.
While reputation would clearly play a role in this popularity contest, it's safe to say that Jordan is right on par with Ibaka as a defender. Both are athletically gifted and fundamentally raw, so where is the divide?
Seeing as there is none, expect DeAndre Jordan to compete for the Defensive Player of the Year award in 2012.
Should the fundamental necessities finally come along, Jordan should be able to hold his own against the likes of Dwight Howard and Tyson Chandler. From a statistical standpoint, Jordan will not be too far off from the numbers they post. In fact, he should top Chandler in that department.
Unfortunately, he has to compete with Howard. 15 boards and three blocks will be tough to top, especially now that he's a member of the media-friendly Los Angeles Lakers.
Nevertheless, Jordan will be a force to be reckoned with. With more minutes should come double-digit rebounds and roughly three blocks per game. As a result of those numbers, as well as an improvement in terms of his all-around defensive prowess, Jordan will see his name pop up in fan circles everywhere.
He may even win by virtue of the media's consistent underdog favoritism.
2012 Season Averages
16.39 PER, 27.2 MPG, 7.4 PPG, 8.3 RPG, 2.0 BPG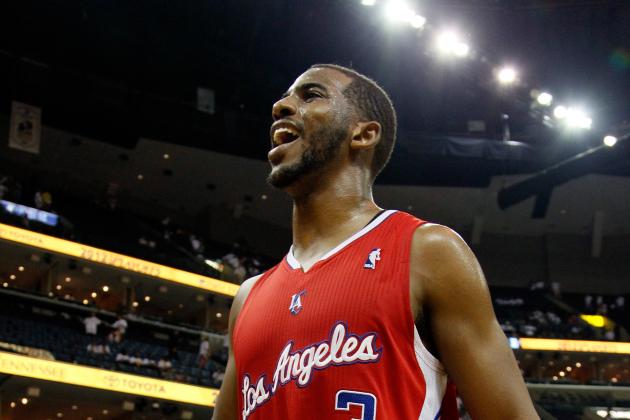 Kevin C. Cox/Getty Images

Position: Point Guard
Age: 27
Experience: 7 Seasons
Chris Paul is one of the best players in the NBA and there is no way to get around that. In terms of the regular season, it may even be fair to refer to him as one of the Top 5 stars in the league.
As a result, expect CP3 to continue his annual trend of contending for the Most Valuable Player award.
It's more than likely that Paul sees a slight drop in points per game due to the arrival of Jamal Crawford and the emergence of Eric Bledsoe. His assists and steals should remain at an elite level, however, which will garner him deserved attention.
If the Los Angeles Clippers are in contention for one of the top three spots in the West, the argument for CP3 will only grow stronger.
That's not the only award CP3 will compete for, however, as he will join teammate DeAndre Jordan in pursuit of the Defensive Player of the Year honors. A two-time All-Defensive first team member, Paul has already established himself as the best ball hawk in the game.
For that reason, it's fair to imagine that Chris Paul will be right there with fellow superstar Dwight Howard when the voting occurs. Whether or not he wins is up for debate, but even contending should placate some Chris Paul fans.
Although we can all imagine a few for whom winning is the only standard.
2012 Season Averages
27.09 PER, 19.8 PPG, 9.1 APG, 3.6 RPG, 2.5 SPG