WWE: Is It Make or Break Time for 5 WWE Superstars?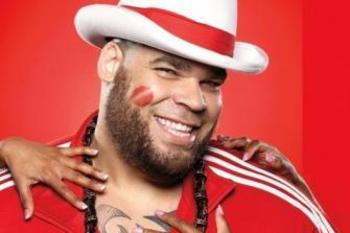 In recent weeks, there has been major talk of the WWE abandoning the Funkasaurus gimmick of Brodus Clay in favor of other, possibly edgier ideas.
The nearly 400-pound monster seemingly has the tools necessary for a huge push, but at present, the idea looks to have run its course.
The company hyped Clay's debut for months, putting it off each week, building suspense for the havoc that promised to ensue once he returned to action after a run as Alberto Del Rio's bodyguard.
What followed was the mass confusion of the WWE Universe, as they were severely thrown off by the promise of an unstoppable force, and were left with an oversized hip-hop dancer.
Sure, the idea was masterful at first, because it was one of the best swerves in recent memory. And once the bell rings, Clay has been all business.
But in the times before and after the bout, the fans are often left shaking their heads with the prospect of what could have been.
Santino Marella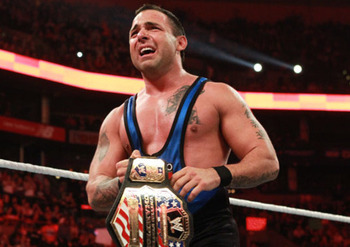 Santino Marella is a clown. Fact.

But it is that humorous persona that keeps him on television and employed with the company. It also may be why his mainstream wrestling career may be coming to an end sooner rather than later.

Yes, Marella is the current United States Champion, but could it be that Vince McMahon is simply giving him these title runs as a means to make up for the fact that his entire character is a joke?

Let us not forget Santina Marella.
Or The Cobra, a finishing maneuver that makes the Fingerpoke of Doom look like The Clothesline From Hell.

And it all started innocently enough, with him winning the Intercontinental title from Umaga in 2007 in a fluke victory and retaining it in similar fashion for a few months. From there, despite other runs with the Intercontinental and WWE Tag Team titles, nearly every storyline Marella is put in has been solely for the shameless entertainment of the WWE Universe.

That is fine, except the WWE is wasting an incredibly talented performer in using him for these silly situations.
Ted DiBiase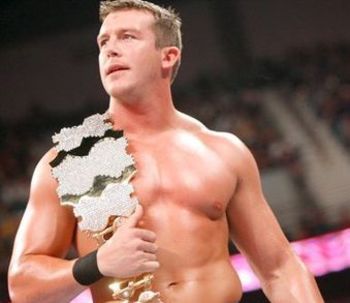 There has been huge buzz over DiBiase since his WWE debut in 2008. Billed as one of the leaders in a new movement of the company, he carved a decent path early on, aligning himself with Cody Rhodes and Randy Orton to form Legacy.
He even won the WWE Tag Team titles with Rhodes in his first match on the main roster.
The company later tried to revive the Million Dollar Championship that his Ted Sr. made famous, this time with limited success.
However, the knock on DiBiase has always been his health.
Several times throughout his career, he has been severely hampered by injuries. He only recently returned from a serious ankle injury and shoulder surgery, defeating Jinder Mahal at WWE house shows.
Working in DiBiase's favor, however, is that despite all of his drawbacks in terms of staying healthy, he is still under 30 years old. Therefore, he still may have a bit of time before he can effectively be termed a fallen star.
Perhaps soon we will all get to see the long-awaited big push that has been teased for years with regards to DiBiase. Until then, though, we all need to sit back and see what happens.
Zack Ryder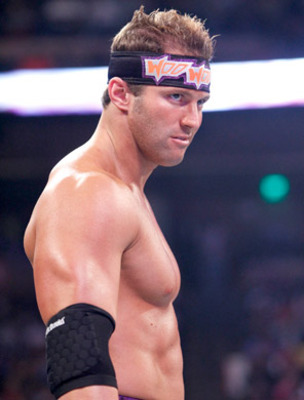 Ryder might be the hardest sell in terms of a "make or break" situation on this list.
Yes, he is incredibly over with the fans.

Yes, his merchandise is one of the top sellers in the company.

So why is it that most weeks we are left wondering why he is not on RAW or SmackDown?

After a well-deserved run as United States Champion in late 2011, Ryder has fizzled into the background nearly every week, often not even appearing on television.

But why is this happening? Each and every week, people are still pumping their fists or chanting for Ryder. Sometimes he wrestles dark matches or comes out after the show has gone off the air. But why is it that he is failing to be recognized for his contribution, and being rewarded with a lack of television time?

It isn't his work ethic or skill set. Ryder is high energy from right out of the gate, and his in-ring work is excellent. Could it be that the company has simply lost faith in him? Or could they be building him up for something huge?

Has the time finally come for a Ryder Revolution?


Drew McIntyre
Personally picked by none other than Vince McMahon to be the future of the business, McIntyre had early success in the WWE, capturing both the Intercontinental title and WWE Tag Team titles (with Cody Rhodes).
Since then, though, his career has ground to a near halt, topped off by a months-long losing streak on SmackDown, masterminded by then-General Manager Teddy Long.
The biggest issue is that McIntyre might be the most talented athlete on this list. He is big, young and hungry. He is quick, resourceful and has the swagger to back up what he claims to be aiming to achieve.
Personal problems with his then-wife Taryn Terrell, known to WWE audiences as Tiffany, may have led to him being bumped from a top stop and relegated to the low to mid-card.
But at 27, he still has some time to prove himself.
But in this business, you live or die by the response of the crowd. McIntyre gets decent reactions when competing, but in order to take things to the next level, "The Chosen One" needs to get things on track, and very soon.
Jack Swagger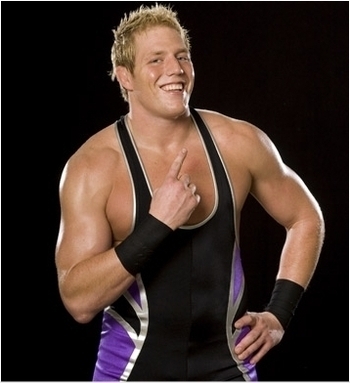 Didn't Jim Ross consistently refer to Swagger as a "blue-chipper?"

And at first, he didn't disappoint. With runs as ECW World Champion and United States Champion, Swagger looked to have a very bright future in professional wrestling. With an excellent amateur background and a great look, it seemed that Swagger was to be destined for big things.

Once he was put into a program with Dolph Ziggler and Vickie Guerrero, however, things seemed to cool off considerably for Swagger. No more did he look like a dominant heel, but instead an obedient lackey for a budding star, Ziggler. He began to lose matches that no one expected him to lose. He lost to Ziggler several months ago, ending their partnership.

Now, with a return to singles competition, it should be time for the company to take Swagger to the next level. The company has enough cocky heels right now. Why not try to give him a shot as someone to take on the type of competitor that he himself used to be.

Would he be successful as a face? Hard to say. But at this point, it seems as if Jack has lost his Swagger. And if he doesn't get it back soon, it may not be long before we're wishing him luck in his future endeavors.


The Wright Stuff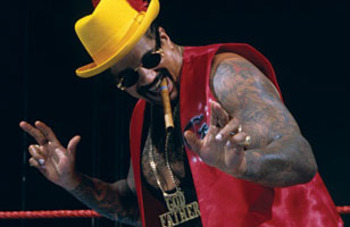 Charles Wright had the potential to be a world champion. He was 6'6" and, at the peak of his career, was around the 300-pound mark. He was the quintessential big man that Vince McMahon is known for loving.

But instead of going down in history as one of the greatest of all time, Wright will forever be known as The Godfather, a pimp gimmick, which while it was successful, was never a serious threat to any major championship.

Wright's first major run with the WWF was in 1992 when he debuted as villainous voodoo practitioner Papa Shango. This character had the potential to be a monumental success, as it was terrifying, but at the same time, Wright had the skills to make the character work in the ring as well as outside of it.

However, after a disastrous missed run-in cue at WrestleMania VIII, the Papa Shango character was slowly dissolved, and Wright eventually adopted a shoot-fighter gimmick, Kama "the Supreme Fighting Machine." He later joined the Nation of Domination as Kama Mustafa, before attaining his greatest success as The Godfather, during which he won the Intercontinental title in 1999.

It's not that Wright or any of the others on this list haven't had success, because they all have. But in order to take the next step, they need to be poised to succeed for the long run. Brief runs are commonplace in today's wrestling landscape.

But it takes a real performer to stick around for the long run and stay relevant long after they disappear from the ring.
Keep Reading