New Orleans Saints: 4 Saints Struggling Through Training Camp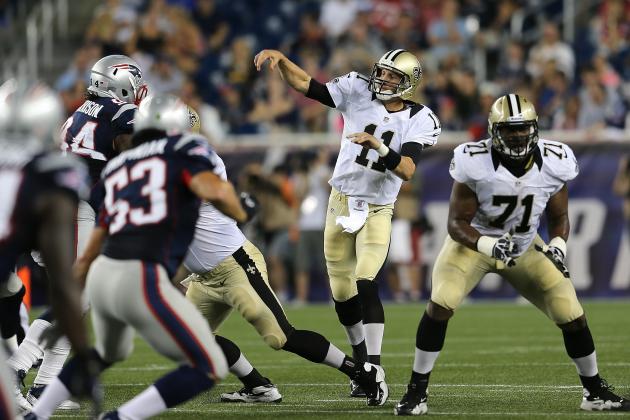 Jim Rogash/Getty Images

The New Orleans Saints have run an efficient training camp this offseason, which has showed in the opening games of the preseason.
However, there were some bad performances in places. In other cases, there were a couple of instances of bad luck.
Some will be around to correct their mistakes, while others will be shown the door.
Let's hope those who remain improve before the games start to count.
Begin Slideshow

»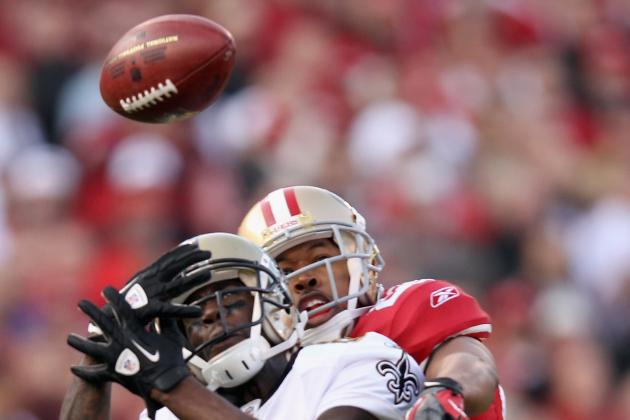 Ezra Shaw/Getty Images

With the great depth that the Saints have at wide receiver, it's not a good time to be missing reps with injuries.
However, given the history of both Nick Toon and Adrian Arrington, it should not be considered a surprise.
Arrington and Toon were both having good offseasons before their training camps were derailed by injuries. Toon should be back next week, but Arrington had to have surgery on his knee, which doesn't bode well for his chances of making the roster.
This was a make-or-break preseason for Arrington after so many up-and-down years. That injury might have sealed his fate.
These players didn't necessarily perform poorly, but they'll definitely struggle as long as they're sitting on the sideline.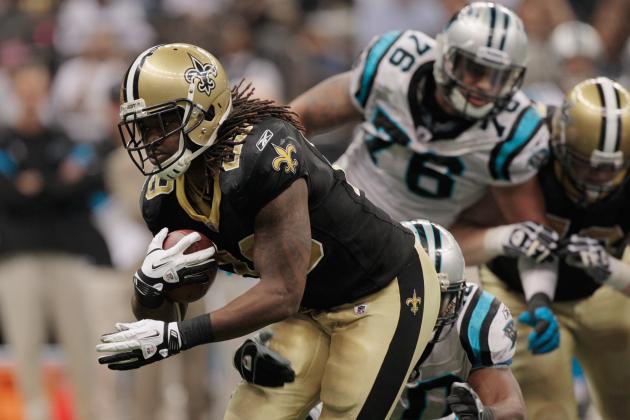 Chris Graythen/Getty Images

Ivory has been given opportunity after opportunity to give the Saints a reason to keep him. However, issues with ball-security and a lack of production have given the team reason to explore other options, especially with Travaris Cadet going nowhere but up.
Ivory entered this year on the fence, with three other Saints running backs ahead of him on the depth chart (Pierre Thomas, Mark Ingram and Darren Sproles). He is now all but past the point of making the team with Cadet's performances and should be on audition for teams who need help in the backfield.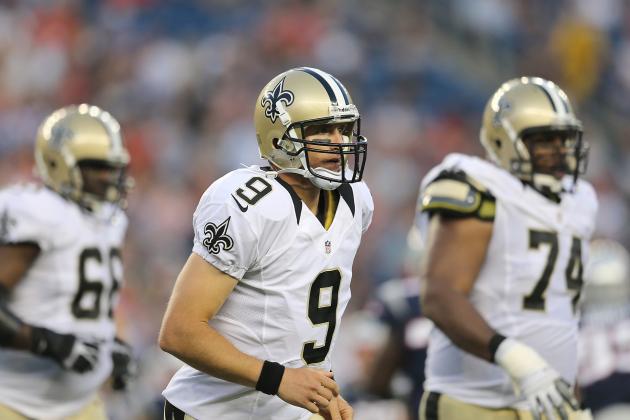 Jim Rogash/Getty Images

Bushrod has been a piggy-back Pro Bowler in New Orleans. He typically struggles against athletic, speed rushers, but the way he has been handled in practice by Cameron Jordan and Will Smith is something new.
"Mr. Tackle" rides Drew Brees' success on his blind side. Just ask Jon Stinchcomb and Jonathan Goodwin how good an extra bonus check feels courtesy of the quarterback.
That's not to discount Bushrod's abilities. There is no doubt he has talent. However, when I see him, I don't see a Pro Bowler. Instead, I see a slightly above-average offensive tackle who gets more publicity than he should.
He needs to snap out of this funk and get back to sealing off the $100 million man's backside.