New England Patriots: New Additions Who Will Make the Biggest Impact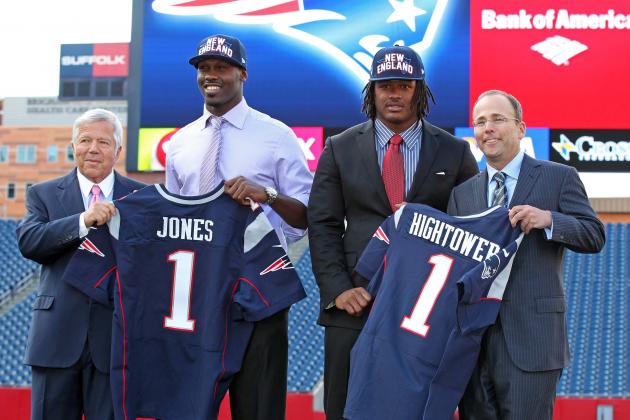 Stew Milne-US PRESSWIRE

After another disappointing loss to the New York Giants in the Super Bowl, Bill Belichick and the Patriots front office wasted no time in strengthening the team.
With issues all over the defense and in some areas on offense, Belichick and Nick Caserio targeted specific players to help the Patriots.
Using both the draft and free agency to build the team, Belichick has the Patriots as a Super Bowl favorite yet again.
With a multitude of moves made, the following players are the ones I believe will have the greatest impact for New England in the upcoming 2012-13 NFL season.
Begin Slideshow

»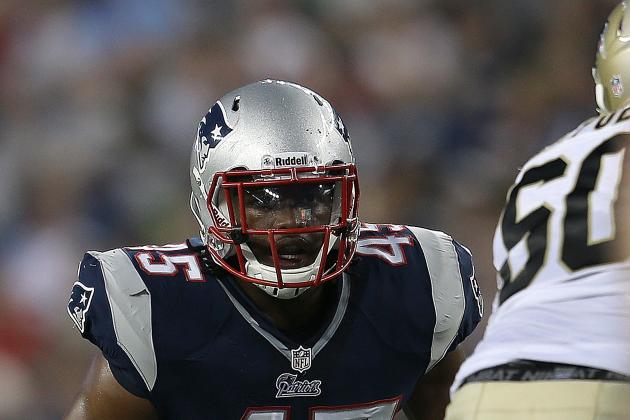 Jim Rogash/Getty Images

Dont'a Hightower was the second of the Patriots' two first-round draft choices, with New England trading up to acquire him.
Hightower, who played his college football in Alabama under Belichick disciple Nick Saban, is an aggressive thumper who fits well next to Brandon Spikes and Jerod Mayo.
Being in Saban's Belichick-esque defense, Hightower will have some sort of familiarity with the Pats base 3-4 defense as well as a general feel for how things are done in New England.
While most believe that Hightower will be an immediate impact player, I disagree. It was evident in the first preseason game against New Orleans that Hightower still has a lot to learn about shedding blocks in run defense and reading the game in general.
Personally I feel that Brandon Spikes in his rookie season two years ago was further ahead in his development than Hightower is right now.
While he should be a starter, I believe it will take Hightower at least half the season to get fully adjusted to the NFL game.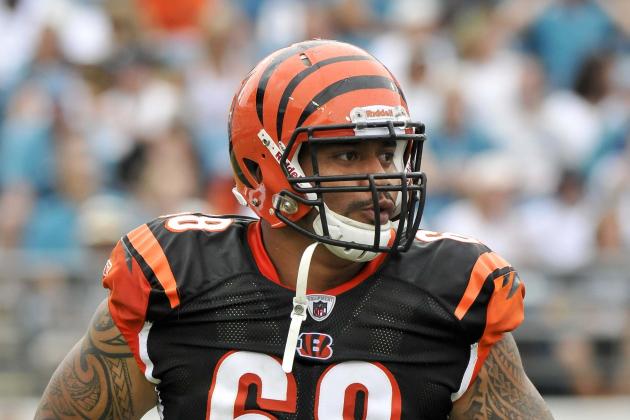 Fernando Medina-US PRESSWIRE

One of the most underrated signings in free agency this season—and one that went almost under the radar even amongst Pats fans—was the signing of former Bengals defensive lineman Jonathan Fanene.
Fanene enjoyed a career year last year, totaling 6.5 sacks for the Cincinnati Bengals. Fanene was a key contributor on a defense that finished top 10 in rush defense, pass defense and scoring defense.
At 6'4'' and 285 pounds, Fanene has the size and athleticism to play both the defensive tackle in the 4-3 and defensive end in the 3-4. His versatility is one of the key reasons why Belichick went after him in free agency.
Fanene's true value for the Patriots will come from his ability to collapse the pocket from the interior defensive line. The greatest weakness of New England's defense over the last few years has been their inability to get to the quarterback in third-down situations. Especially in nickel and dime defenses, the Pats have struggled as they have failed to apply pressure when rushing with only four players.
Rushing on third down is where Fanene made his name with the Bengals, and I expect him to do similar things in New England.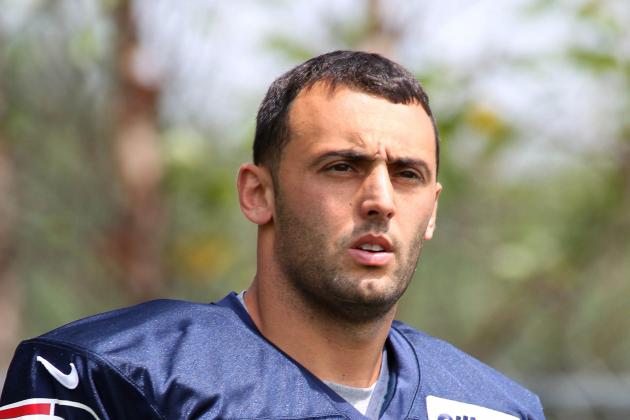 Stew Milne-US PRESSWIRE

Like Fanene, Steve Gregory's move to New England came with little hype but with a lot of substance and potential.
A starter for AFC rival San Diego for the past several years, Gregory should slot in nicely next to Patrick Chung at safety.
With Chung a more dominant run defender than in coverage, Gregory provides the perfect complement as he is more of a coverage safety. Gregory doesn't have elite size or speed, but he makes up for it with great anticipation and a high football intelligence.
The reason why I believe Gregory will provide a huge impact for the Patriots is simply because the safety play from last season was atrocious. The safety play was so bad that Bill Belichick had to play receivers in the secondary to try and make a play. And make plays is exactly what Steve Gregory has done since putting on a Patriots uniform.
With multiple picks throughout training camp and one in the preseason game against the Saints, Gregory has shown a consistent playmaking ability that he rarely displayed during his time in San Diego. Also of note is the chemistry that Chung and Gregory seem to be developing, a good sign considering the numerous breakdowns the defense suffered last season.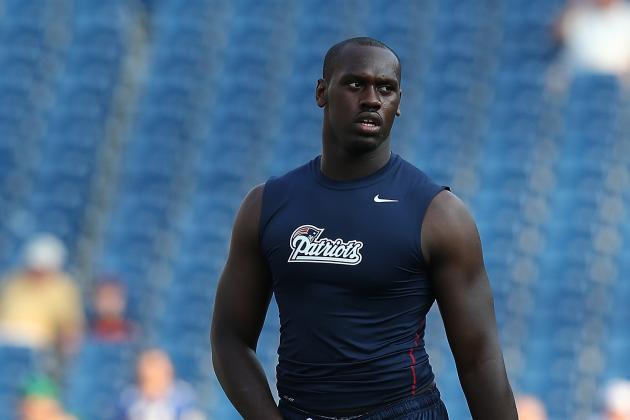 Jim Rogash/Getty Images

The most hyped Patriots draft choice in recent history, Chandler Jones has not only lived up to expectations, but also he has blown them out of the water.
Already garnering comparison to All-Pro defensive lineman Jason Pierre-Paul, Jones has dominated in training camp and in the preseason game.
Playing predominantly at right defensive end, Jones' length and athleticism have been hard to stop as he has consistently pressured opposing quarterbacks.
When New England drafted Jones, it was expected that his rookie year would be more of a developmental year. However, Jones' play throughout the preseason has shown he is a lot further down in his development as first thought.
With last year's starting ends Mark Anderson and Andre Carter no longer with the team, Jones will be expected to carry much of the pass-rushing load. Double-digit sacks is not out of reach for the Pats young stud rusher.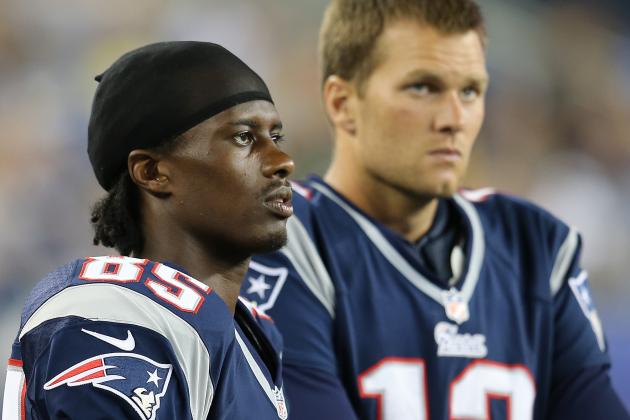 Jim Rogash/Getty Images

All that prevented last year's Patriots offense from being one of the greatest of all time was the lack of a true downfield threat. It's a testament to the greatness of Tom Brady that he was able to dominate even though teams knew exactly what he was going to do.
Things will be bit different this year with the acquisition of Brandon Lloyd. Arguably the biggest free-agent move in the offseason was Lloyd's move to New England, completing what should be the league's best offense.
Lloyd, who came to New England to reconnect with offensive coordinator Josh McDaniels, is one of the league's best jump ball receivers, and his ability to pull off the spectacular catch is uncanny.
With Lloyd in the offense, teams can no longer crowd the middle of the field and key on Wes Welker, Rob Gronkowski and Aaron Hernandez. One of the biggest reasons why the Giants were able to stop the Patriots' offense in the Super Bowl was because they stuffed the middle of the field, knowing that New England did not have a viable deep threat at receiver.
Lloyd may not have his greatest year statistically, but his ability to take defenders away from Gronkowski, Hernandez and Welker will more than make up for it. Furthermore, his jump ball prowess gives Brady larger windows to throw into, something that smaller receivers like Branch and Welker can't do.
All in all, Brandon Lloyd could be the final piece to the Patriot's winning that elusive fourth Lombardi trophy.