Alabama Football: The All-Time Dream Team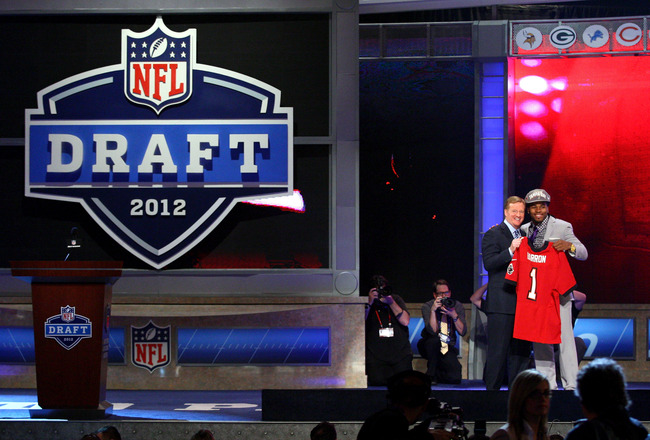 Chris Chambers/Getty Images
Alabama's Dream Team is one of the most lethal theoretical teams in the nation. This makes total sense, because Alabama has been a pretty lethal team through the years individually. The 2012 NFL draft showed everyone how lethal the Tide still are after all these years.
From the 1920s to 2011, Alabama has produced national champions on 14 different occasions. Some players on this team did not get a championship ring while they were at the Capstone, but their production is undeniably deserving of being named to this team.
Picking a team that spans so many years requires that we look at each player's production and assume that it would be the same now as it was when they were on the field. With that assumption in mind, here are the players that would form the greatest Crimson Tide team in history.
When looking through history and picking less than 30 players to represent one school, there are bound to be players that are missed. Feel free to scream at me in the comment section for leaving out one of 'Bama's finest. (There are many that couldn't be included.)
Due to the fluid nature of college football, names of positions have been chosen that carry from decade to decade as opposed to the more specific titles that we use today.
*Information from the Alabama Record Book and Sports Illustrated's Team of the Century was used in this article.
Quarterback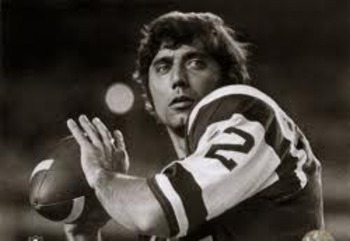 Joe Namath is the pick here, and few would argue with him as the first-team selection. He's in the College Football Hall of Fame, and he led the Tide to their second national championship under Bear Bryant.
Namath was called "the greatest athlete I ever coached" by the legendary Bryant, and his place at the helm of the Dream Team is deserved.
Backup quarterback: Kenny Stabler.
Wide Receiver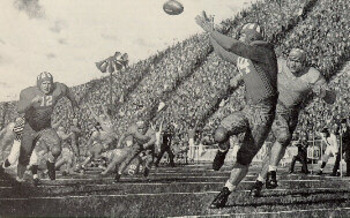 Don Hutson, the father of the modern wide receiver. He was an end when he played the game, as the receiver position was nonexistent in his days (1932-1934).
Hutson is credited with running the "routes" we all are familiar with. Back in his day, there was no such thing. He ran to get open, and his patterns have stood the test of time. Almost 80 years later, his actions on the field have been named, taught, retaught and perfected.
Someone would have figured them out sooner or later, of course, but it was Hutson who ensured that it would be much sooner than later.
Hutson threw down a 165-yard performance on six receptions in the 1935 Rose Bowl win over Stanford.
Backup wideout: Tyrone Prothro.
Wide Receiver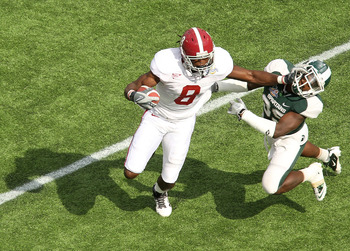 Mike Ehrmann/Getty Images
Julio Jones lines up with Don Hutson on the Dream Team. Jones holds the Alabama record for receiving yards in a single season (2010) with 1,133 yards on 78 receptions (also a 'Bama record).
Julio Jones was lethal in 2009 during the championship run, and watching him was breathtaking. Watching him line up with Hutson would be epic.
Backup wideout: David Palmer.
Tight End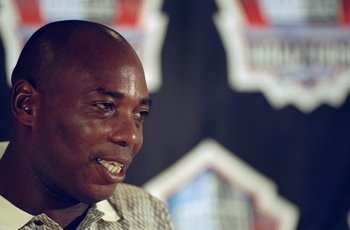 Aubrey Washington/Getty Images
Ozzie Newsome. Diehard Alabama fans can just go ahead and click "Next Slide," as Newsome's inclusion here needs no support.
"The Wizard of Oz" was selected as the Player of the Decade for the 1970s at the Capstone, and he has records still standing at Alabama.
His ridiculous 20.3 yards per catch (career, not single season) is astounding, especially when you consider that the minimum number of catches to qualify for that category is 100.
Newsome has had no equal at Alabama, and this team is starting to look unbeatable already.
Backup tight end: Harry Gilmer
Running Back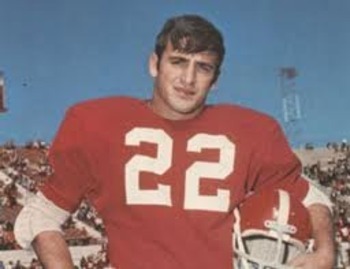 Johnny Musso "The Italian Stallion" gets the first slot here. He was the first to rush for 1,000 or more yards in a season at Alabama, and he repeated the feat the next year.
Musso is one of the many legends in Tuscaloosa, and lining him up here just makes sense. Musso is another lethal addition to this Dream Team.
Backup running back: Mark Ingram. (Yes, Musso was that good.)
Running Back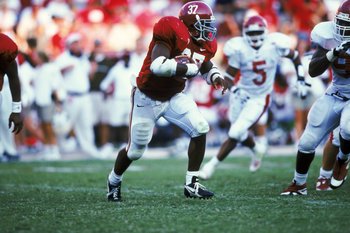 Tom Hauck/Getty Images
Shaun Alexander threw down a jaw-dropping 50 touchdowns in his career at Alabama. Most of Alexander's records stood the test of Ingram's Heisman run.
Trent Richardson pushed his single-season touchdown mark (19) down a notch last year, but Alexander is still the better back overall.
He is in Musso's company by rushing for more than 1,000 yards in two seasons during his career in Tuscaloosa.
Backup running back: Bobby Humphrey.
Offensive Tackle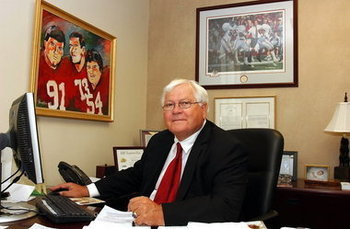 Billy Neighbors was the top blocking lineman in the SEC in 1961 (one of 'Bama's championship seasons).
He could have fit into the defense on this Dream Team as well, but his awards came from his offensive play. (He was part of a defense that only allowed 25 points in an entire season.)
Backup offensive tackle: Herb Hannah.
Offensive Guard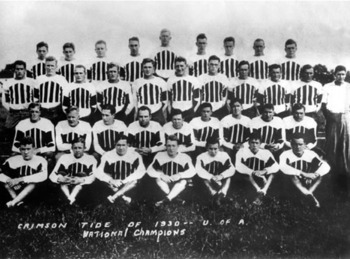 Frank Howard gets the spot next to Billy Neighbors on the Dream Team. Howard is yet another Hall of Famer on this squad, and he was part of the 24-0 shutout of the "unbeatable" Washington State squad back in the 1930 season.
That was the nation's last attempt to silence the fans of southern football. Just a few short years later, the SEC was formed, and payback began.
Backup guard: Barrett Jones.
Center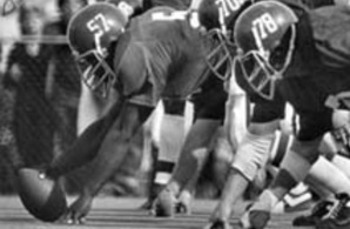 Dwight Stephenson was one of the greatest centers of all time, and that's not just at Alabama. He made the Sports Illustrated Team of the Century (third string) and was one of only four Tiders selected.
Stephenson's prowess became widely known after his move to the NFL, but 'Bama fans already knew of his awesomeness.
Backup center: Vaughn Mancha.
Offensive Guard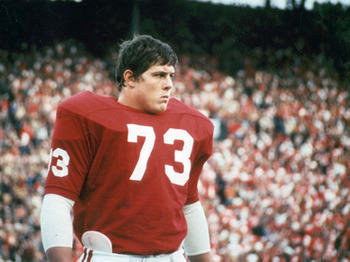 John Hannah was selected to the Tide's All-Century Team, and Bear Bryant's "greatest lineman ever coached." Sports Illustrated chose him for the first string of the Team of the Century.
Hannah was a beast in both the college game and the NFL, but his collegiate performances earn him the right to protect Joe Namath on the Dream Team.
Backup offensive guard: Buddy Brown.
Offensive Tackle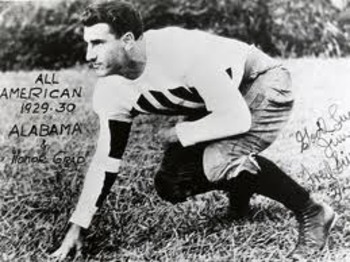 Fred Sington was the "greatest lineman in the country" according to Knute Rockne. He played alongside Frank Howard during the absolute demolition of Washington State at the end of the 1930 season.
Sington rounds out the offensive side of the Dream Team.
Backup offensive tackle: Jim Bunch.
Defensive Tackle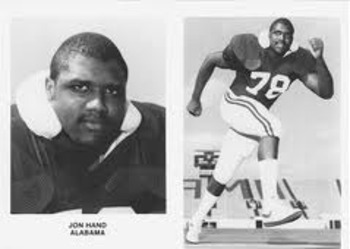 Jon Hand racked up 77 tackles in 1985 alone. He was a force and an All-American. Those 77 tackles would come in handy on a team like this.
Combined with the prowess of those that will line up with him, his contribution to this team would ensure that opponents consistently score less than two touchdowns.
Backup defensive tackle: Mike Pitts.
Defensive Tackle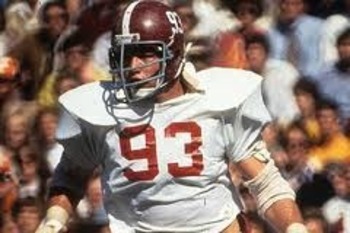 Marty Lyons registered 119 tackles in a single season, and has been named to the Tide's All-Century Team as well as the Team of the Decade for the 1970s.
As captain of the 1978 championship squad, he would provide a level of experience and leadership for this team that few could match.
Backup defensive tackle: Don Whitmire.
Defensive Tackle
Kevin C. Cox/Getty Images
Terrence Cody was more than just a key contributor to the Tide's successful championship run in 2009. He paved the way for Mark Ingram's Heisman Trophy in many instances. He also saved the season with a blocked field goal against Tennessee with four seconds remaining.
The score ended at 12-10 in favor of the Tide. Without that blocked field goal, the Tide's championship hopes would likely have died.
Backup defensive tackle: Tarzan White.
Linebacker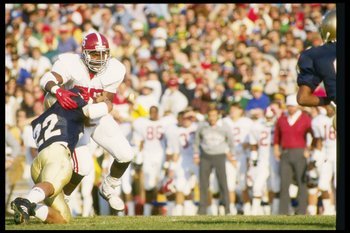 As many of you can predict, Derrick Thomas appears here. He is most famous for:
1.) Most sacks in a season with 27.
2.) Still not being in the College Football Hall of Fame.
Thomas was not just a force on the field, he was legendary even outside of the state of Alabama. Giving him a place on this team is a no-brainer.
Backup linebacker: Woodrow Lowe.
Linebacker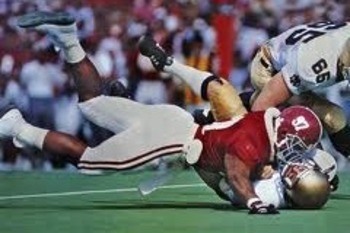 Cornelius Bennett gets to line up next to his teammate once again here on the Dream Team. He finished seventh in Heisman voting in 1986, and just to be in the top 10 as a defender is astonishing.
Bennett and Derrick Thomas would be an immovable wall for opposing offenses, and passing up the opportunity to pair them together would be moronic on my part.
Backup linebacker: DeMeco Ryans.
Linebacker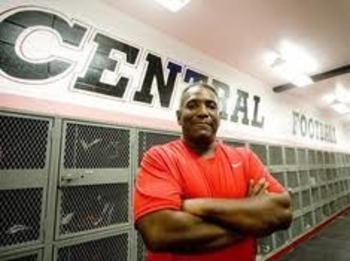 Woodrow Lowe still holds the record with 139 tackles in a single season. For a guy who played 40 years ago, having a record still stand is impressive enough.
To be sitting at the top spot after four decades is phenomenal.
Backup linebacker: Rolando McClain.
Linebacker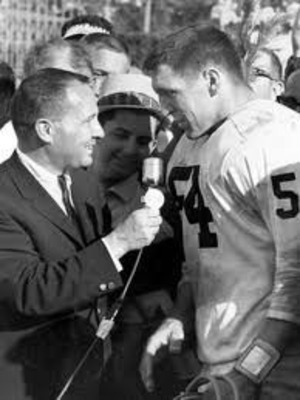 The last linebacker to be named to this team is also a first-string Sports Illustrated Team of the Century selection. Lee Roy Jordan is a college football legend.
As Alabama's Player of the Decade for the 1960s, it makes total sense that he's a member of the College Football Hall of Fame.
Backup linebacker: Dont'a Hightower.
Defensive Back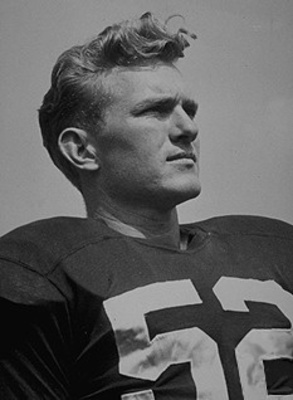 Harry Gilmer was a powerhouse in and of himself when he took the field. He holds offensive record after offensive record in the 'Bama Record Book.
In 1946, he led the team in passing, rushing, punt returns, kickoff returns and interceptions. He was an opponent's nightmare when he played defense, as he was a proficient tackler in addition to all those accomplishments.
Though it was difficult to leave him off the offensive side of the ball, his fit in the secondary is even better.
Backup defensive back: Antonio Langham.
Defensive Back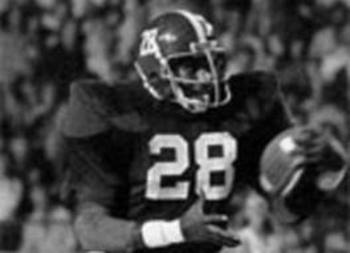 Don McNeal is the perpetrator of the "Goal-Line Stand" in the Sugar Bowl under Bear Bryant. McNeal was named to the All-Decade Tide team of the 1970s.
That kind of toughness and execution is perfect in the unlikely event that this team lets an opponent near the end zone.
Backup defensive back: Mark Barron.
Defensive Back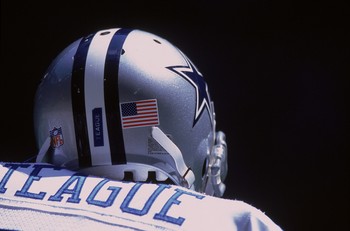 Ronald Martinez/Getty Images
George Teague is the next member of the Dream Team's secondary. Though "The Strip" was recalled on a penalty, it is still one of the most famous plays in Alabama history.
That play shattered what was left of a potential comeback in the mind of the Miami (FL) players during the championship for the 1992 season. Teague was a valuable asset to the Tide, and his 14 career interceptions is still fifth in the Alabama Record Book.
Backup defensive back: Jeremiah Castille.
Defensive Back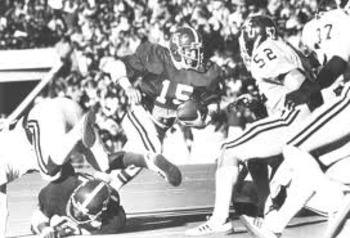 Tommy Wilcox has the most career tackles of any defensive back in Tide history with 243. He was selected to the Tide's Team of the Decade for the 1980s and found his way to the starting lineup as a freshman.
Wilcox is easily selected to the Tide's Dream Team.
Backup defensive back: John Mangum.
Special Teams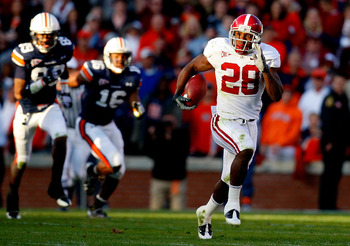 Kevin C. Cox/Getty Images
Returner: Javier Arenas. He is the only player on the all-purpose yardage record list without offensive yards to help his total, yet still comes in third.
Placekicker: Van Tiffin. Tiffin is the only one in Tide history with a perfect PAT record (135-of-135).
Punter: Johnny Cain. He punted for a mind-numbing 914 yards on 19 punts against Tennessee...in a brutal rainstorm.
Keep Reading

Alabama Crimson Tide Football: Like this team?